The American Royal – 2020 Junior Premium Livestock Auction
The American Royal Complex was the site for the 2020 American Royal Junior Premium Livestock Auction. The event was held on October 17th and also included a virtual option. There were 61 exhibitors. The Grand Champion Market Steer was purchased by the Patterson Foundation for $280,000 – and yes, that's a new record! Numerous area food pantries were among the beneficiaries.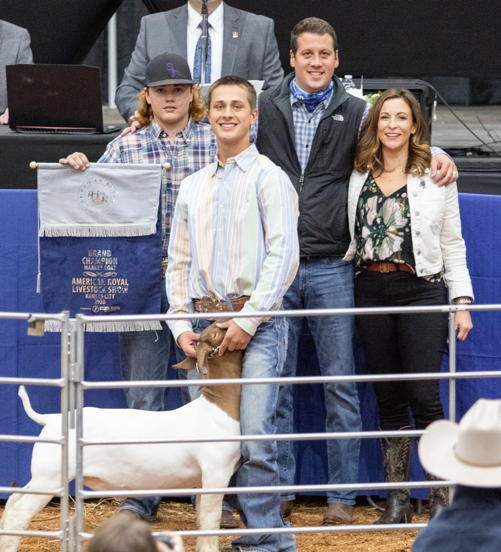 The Patterson Foundation purchased the Grand Champion Goat. Garrison Straka, Hayden Schroader, and Matt Smith and Lindsey Patterson Smith are pictured.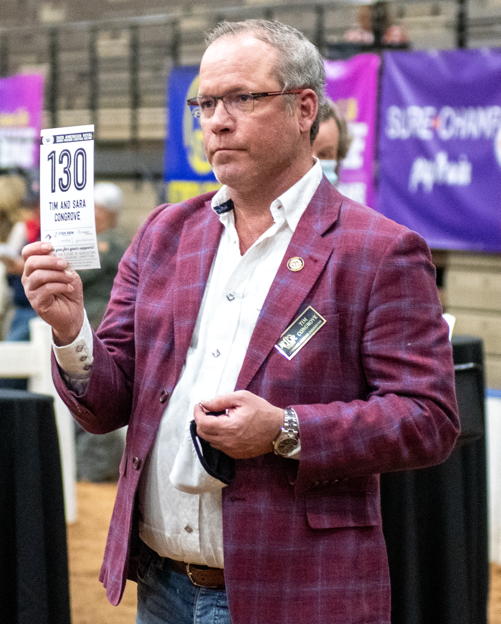 Tim Congrove, committee chairman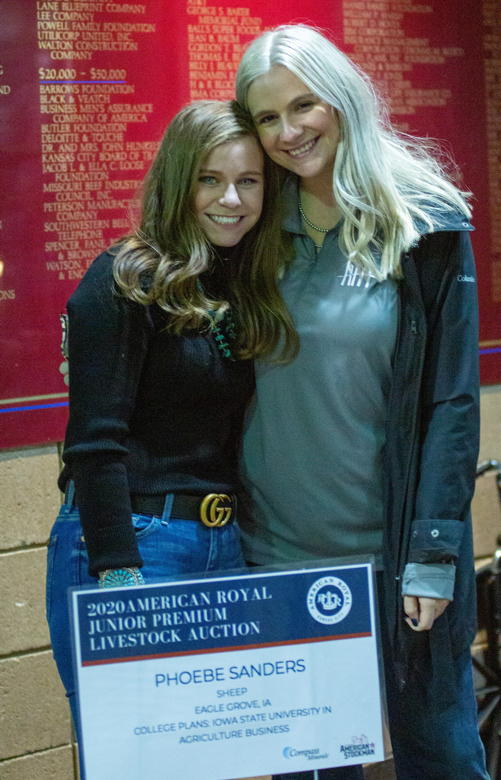 Phoebe Sanders, exhibitor; and Greta Sanders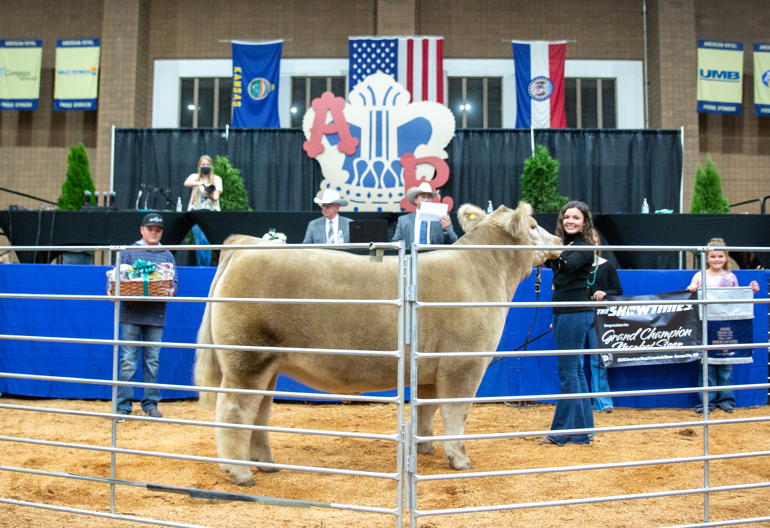 (Front row) Caleb Hollman, Abby Bell, Sadie Winn, and Bella Winn (back row) Neil Orth and Justin Stout
---
Also featured in the November 28, 2020 issue of The Independent
Photo credit: Legacy Livestock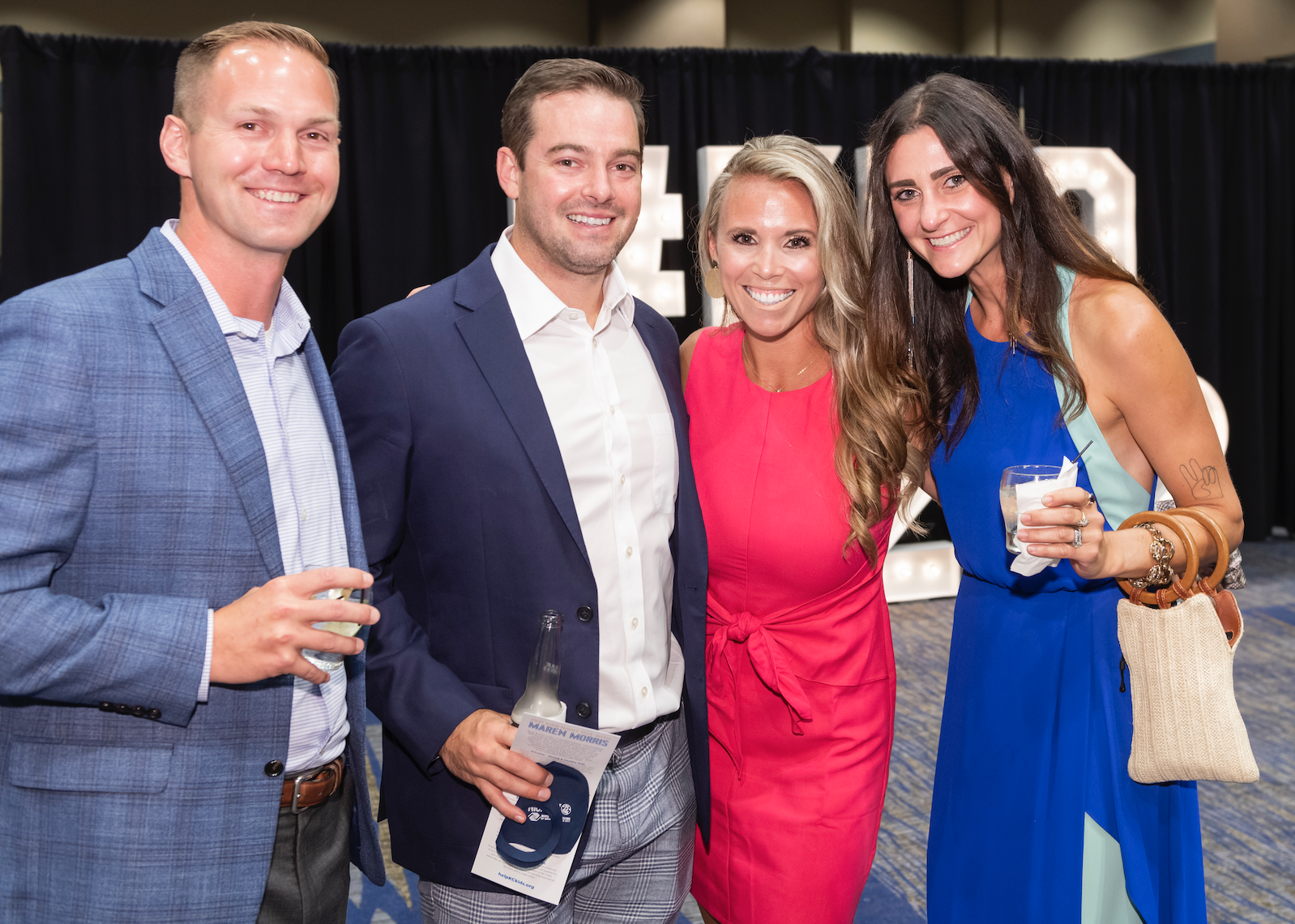 Paul Fischer, Ray Kowalik, and Zalman Kohen served as the honorary co-chairmen for the 25th annual Kids Night Out, a benefit for the Boys & Girls Clubs of Greater Kansas…
Members of the Lyric Opera Circle had a full calendar of fun this summer. Instead of having the organization's annual Ball this year, two outdoor events and a Spring Luncheon…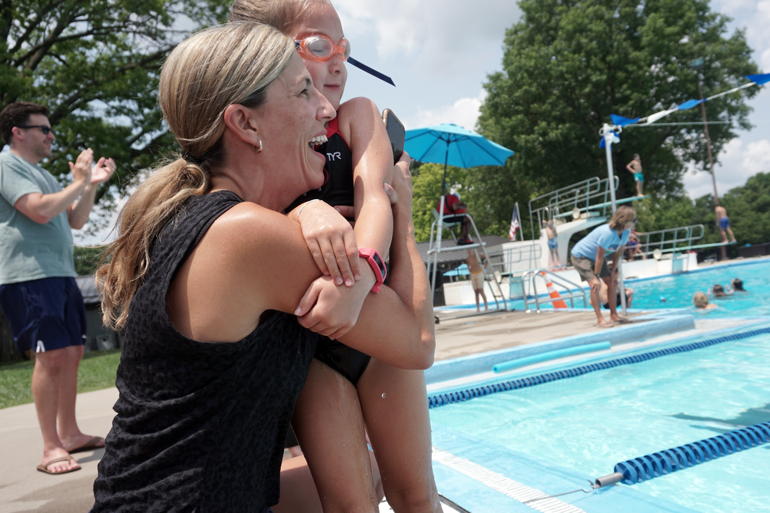 The residents of Our Town love the summer months, and The Independent delights in sharing your special moments.  Harris, Blair, Foster, and Rhett Jackson at Mission Hills Country Club's Fourth of July…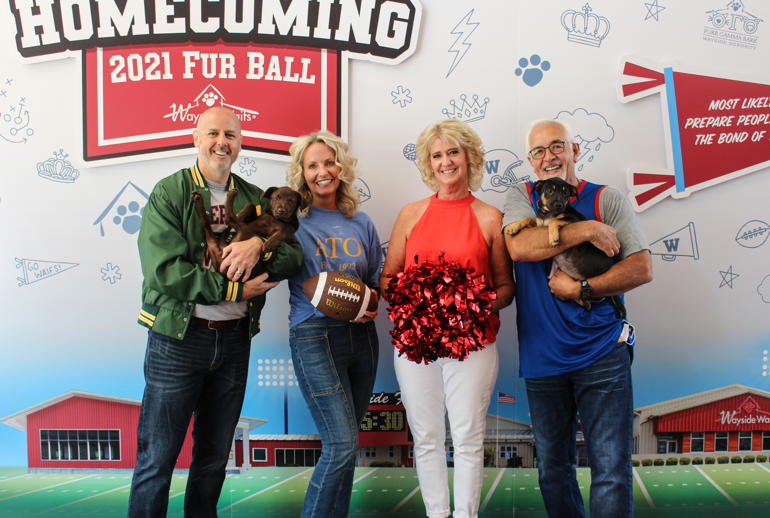 Wendy and Dean Guillies and Kathleen Boyle Dalen and Jason Dalen served as the co-chairmen for the 2021 Fur Ball, a benefit for Wayside Waifs. The August 7th event featured…