Art Scene – Wolfe Brack
Wolfe Brack is a Kansas City native and graduated from Lincoln Prep High School. He attended Rockhurst University and the Kansas City Art Institute. His father is a professional woodworker and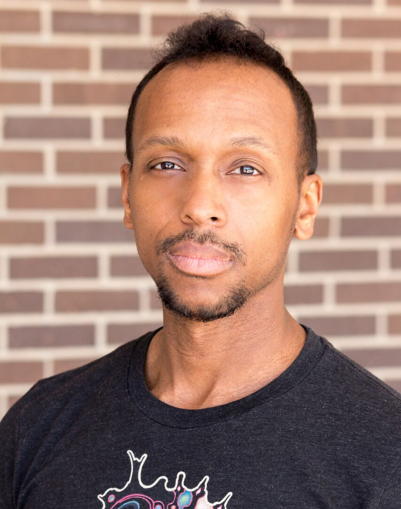 draftsman, and his mother retired as director of the Kansas City Public Library: Central Branch. Wolfe considers his father and his sisters, who are both artists, his mentors. Because of his mother, he always had many books in his home, such as works by Arnold Lobel, Maurice Sendak, Shel Silverstein, and Edward Gorey. (Wolfe was even employed for a period of time at Barnes & Noble, where he had a solo art exhibition in 2010.)
Between attending Rockhurst and the Art Institute, Wolfe was a fire breather and spinner. "There were about seven or eight of us doing fire work. Eventually, I burned my feet and singed my eyebrows and got chemical poisoning, so I stopped," Wolfe said.
Said Wolfe: "Many of my fellow artists are those I met at the Kansas City Art Institute. We are still friends and have collaborated and supported each other over the years."
From 2010 to 2013, Wolfe was director of an artists' collective, GLOW, which was a group of artists, body painters, models, musicians, and photographers who used the human body as a canvas. "We had live art events and used body paint and black lights. There was an equal number of males to females. We were hired for the Bloom party and for corporate events," said Wolfe.
Wolfe also went to culinary school and worked as a chef at the now-shuttered Eden Alley, The National World War I Museum and Memorial, and United Inner-City Services, where he was in charge of its nutrition program.
In 2016, he got a call from Nicole Emanuel, who was executive director of InterUrban ArtHouse at the time. She offered him a job as a curator and operations manager. (It is in the former sorting space of the Downtown Overland Park post office, and a working post office is still located in part of the building.) InterUrban ArtHouse's mission is "to enrich the cultural and economic vibrancy of the community by creating a place where artists and creative industries can work and prosper in an affordable, sustainable and inclusive environment." Said Wolfe: "Nicole hired me after I produced a show for her. Essentially, I curate the gallery space for concerts, dance and aerial performances, spoken word events, poetry readings, programs, and art exhibitions. The space has six major exhibitions and three to four smaller ones throughout a year's time. InterUrban ArtHouse advocates giving a voice to marginalized people such as artists of color, artists from different cultural backgrounds, the LGBTQ community, and women. It also has classes, meeting rooms, and 19 studio spaces. The organization provides opportunities for artists to apply for a variety of scholarships. We also teach artists how to write grants and train them to be businesspeople." Due to the pandemic, hours are by appointment only.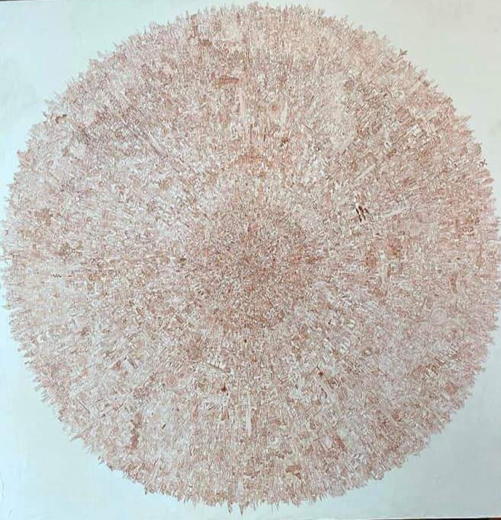 ---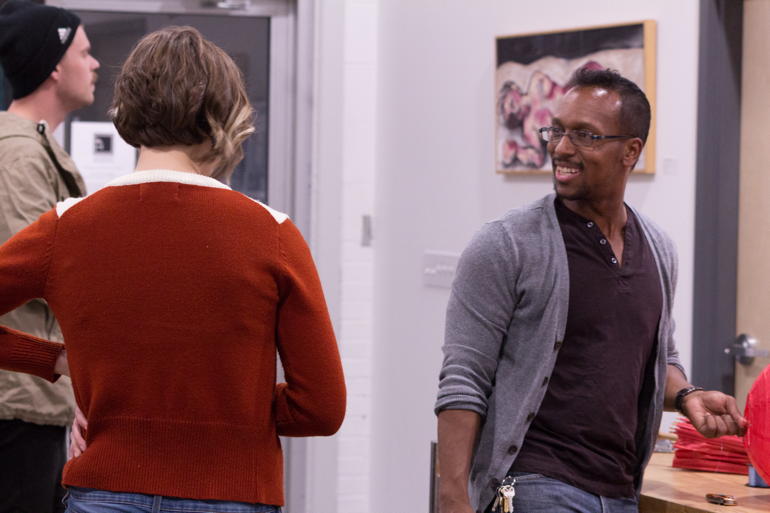 Throughout Wolfe's fascinating career path, he has continued to make his own art. He has shown his work at Leedy-Voulkos Art Center, Third Eye Gallery, The Bauer, the Living Room Gallery, ArtsKC, and Roeland Park City Hall. According to his artist statement, "my work deals mostly with the minute, the unnoticed, and the humorousness that often goes overlooked in our daily lives. I draw inspiration from natural forms, incorporating live organisms ranging from tiny plants, to the human body, into my work. I've always been fascinated (in part, I'm sure, to help me make peace with not living a neat, orderly lifestyle) by the concept of organized chaos; the way random bits come together to produce a seemingly serene and orderly-appearing whole."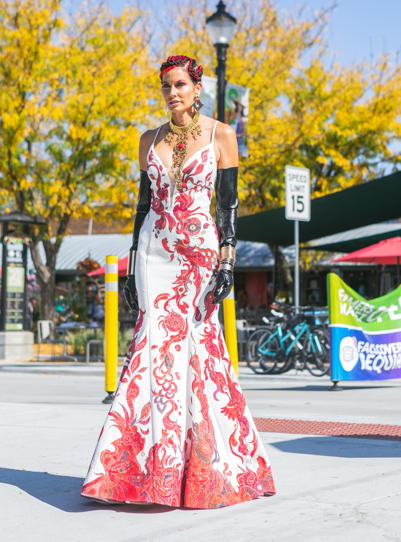 Added Wolfe: "I am largely self-taught. My father is an avid gardener which has had an impact on my work. I also like small things, and I always wondered how small I could make them. It started with the creation of small African masks and then pivoted to little sculptures of heads, which are now about three to five millimeters, the size of a lentil. I call them Quirks because they represent the quirks in other people or in myself. By having to get up close, I make them relatable and how we are able to recognize ourselves as a way to connect with people. My faces are an example of our commonality of gender, race, and age. And I try to make them in pleasant color combinations and display them lined up or in groups."
Another art form that Wolfe works in is what he calls his flat work. It's essentially a combination of schematics and circles. "I find Brazilian favelas, low income housing located in the outskirts of Rio de Janeiro and Sao Paulo, fascinating in their architectural structure. In the 1960s, a Greek city planner named Constantinos Apostolou Doxiadis also coined a term, Ecumenopolis, which is a hypothetical concept of a planet covered in cityscape. Again, like my faces, my flat work is a multiple of small imagery or larger works made up of tiny components. It is playful, and you have to get up close and meet the piece." Wolfe's flat work is available by commission only.
Wolfe is very proud of the show he curated in February at the Carter Art Center at Metropolitan Community College–Penn Valley entitled True Colors: Life Through the Lens of Color. It included his own work, as well as that of Emily Alvarez, Jana Duca, Kwanza Humphrey, Harold Smith, Heinrich Toh, Clarissa Knighten, and Bernadette Esperanza Torres.
For the Kansas City Artists Coalition big fundraiser, Coalesce, Wolfe designed a dress that was auctioned off on November 7th. In June of 2021, he will have a show at The Bunker, featuring a series of 100 to 150 of his Quirks.
The pandemic has given Wolfe more time to work on his art due to the limited hours at InterUrban ArtHouse. "I encourage artists to keep on producing. None of us knows what is ahead, but that's okay, too. We adjust as we must," he said.
Also featured in the November 28, 2020 issue
Photo Credits: Brent Wheeler and Jason Piggie
By Ann Slegman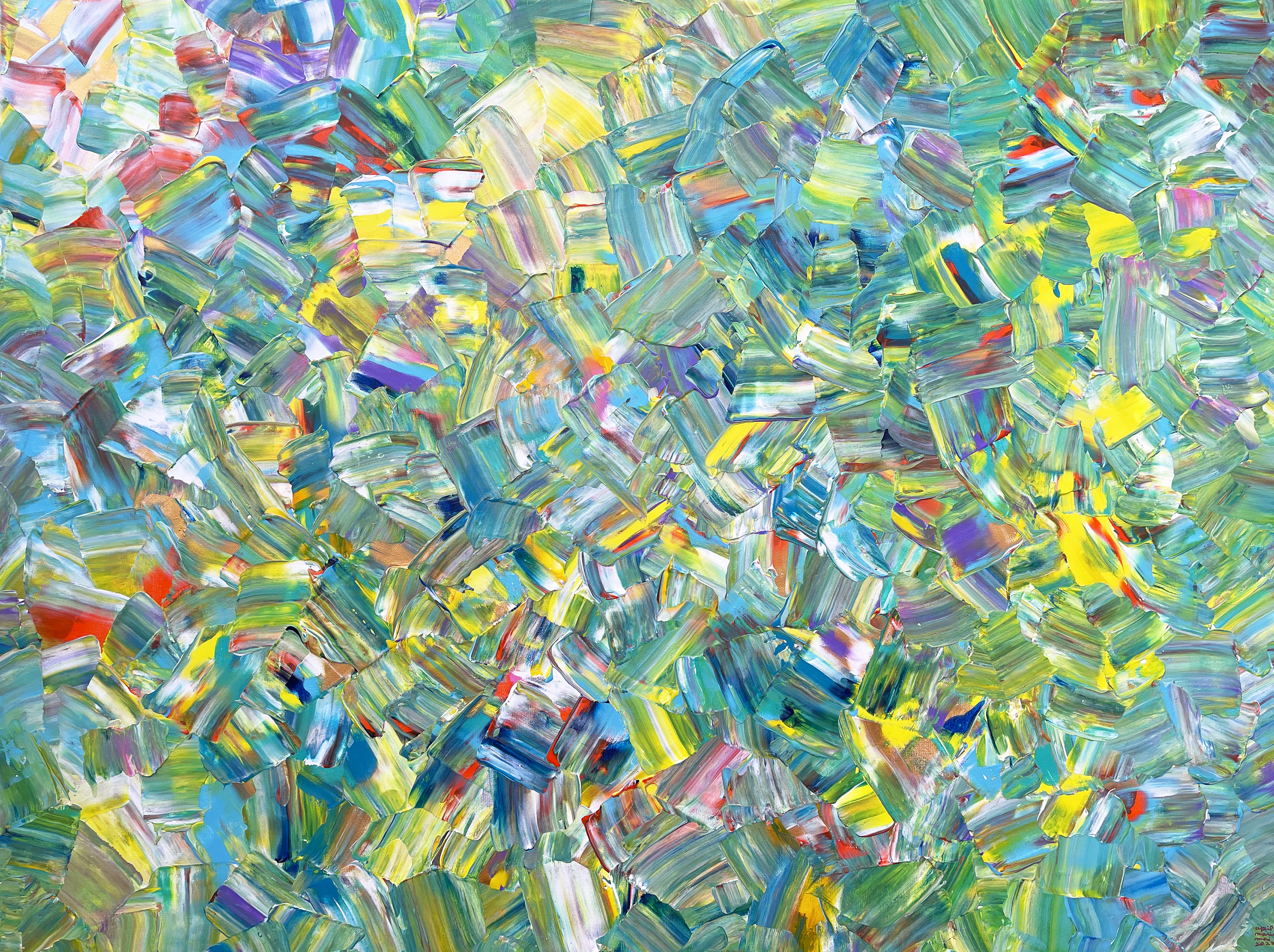 We are all so magnificently different. The recent trend seems to be the wielding of differences to pry people apart. It seems like a much better use of time to…
Need some color? Explore Allan Chow and explode the senses with the most delicious palette knife layers of luscious hues and contrasts that invite the soul to jump in and…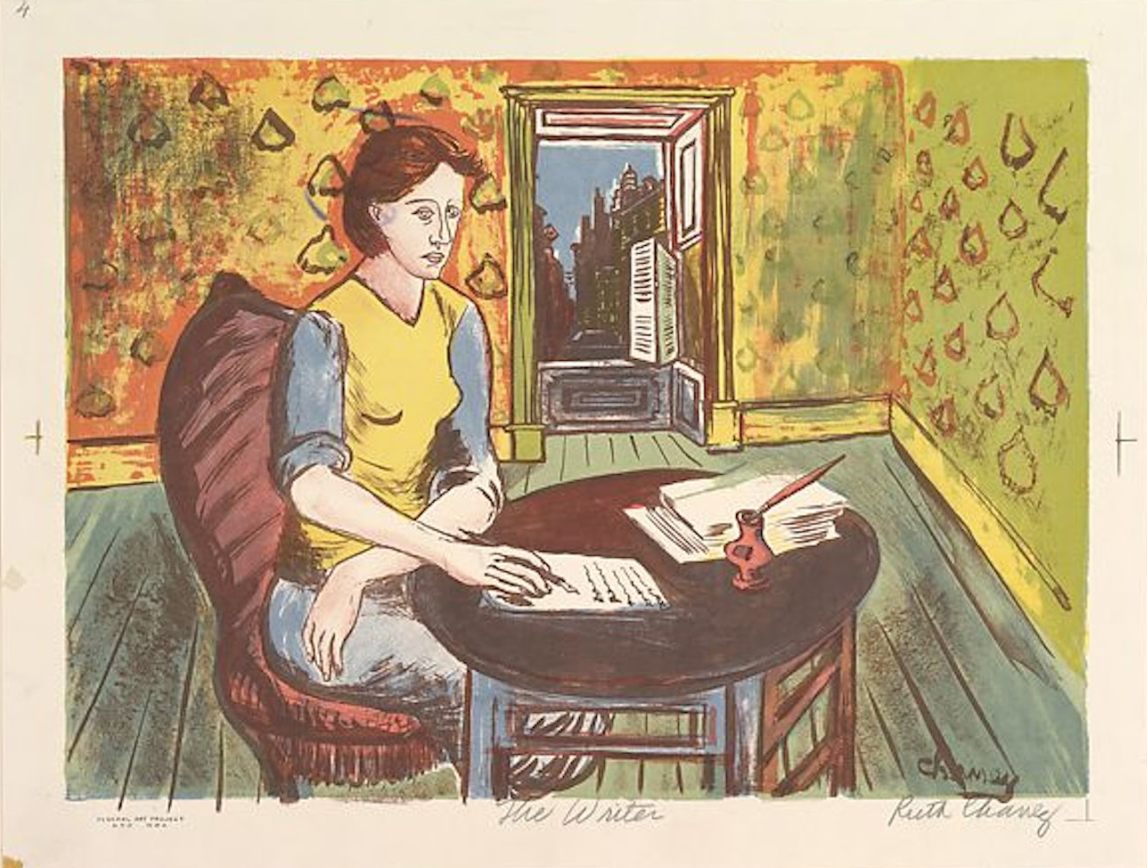 Never underestimate the power of a hungry, talented, artistic woman on a mission. What strikes us as we learn more about these mavericks, is the sheer length of each of…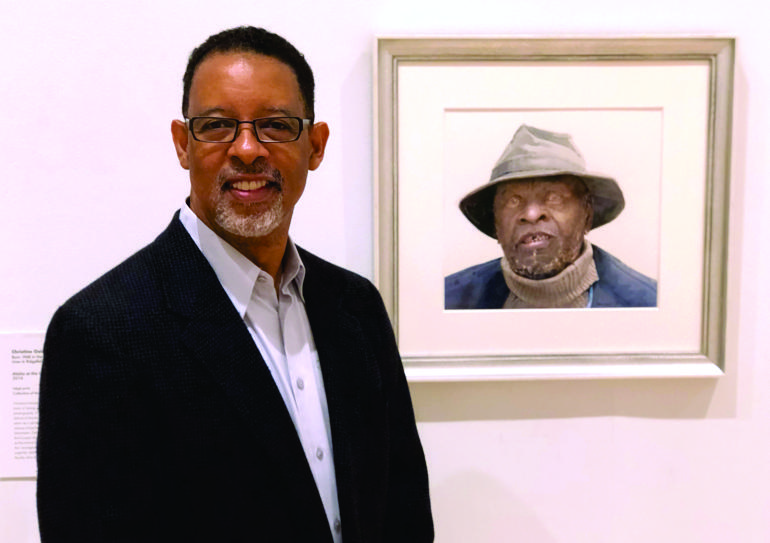 Peaceful, quiet, contemplative, witnessing – all descriptors of Dean Mitchell's art thoughtfully created in a variety of media. Whether this prolific, powerhouse artist is working in oil, watercolor, or acrylic,…