LIFE AFTER GEORGE: Former New York City Ballet dancer finds niche right here in her home town
At first it appeared that a young ballerina's worst nightmare was coming true. Three years into a brilliant career at New York City Ballet, Taryn (Wolfe) Mejia had developed a stress fracture in her leg that threatened to sideline her for at least six months. "By the time they caught it, it was pretty severe," said the Kansas City native, who studied at the Ballet Conservatory in Independence and at Kansas City Ballet School before earning a spot at School of American Ballet and moving to New York at age 16.
"I kept dancing, and slowly it got harder and harder to walk in the morning." Stress fractures don't always show up on x-rays, so the severity of the problem went undetected until a bump appeared on her leg. "They sent me in for a bone scan, and that's when they said, Yeah, you can't dance."
Just 21 years old, Taryn was devastated. But she decided to use the time to reevaluate things, and she discovered that she wasn't all that happy with her life. "I didn't mind working that hard," said Taryn, who would eventually return home to join the Kansas City Ballet. "I actually love the repertoire: I loved dancing all of those ballets. It was more just my mental state: I realized during my injury that I was not getting everything I needed."
Emotionally drained, Taryn initially thought of giving up dance: She got married, moved to New Orleans, had two daughters, and earned a Bachelor's degree in child psychology. What she didn't know was that life was about to bring her back home: Now in her ninth season with the Kansas City Ballet, Taryn has grown into one of the company's most fascinating dancers.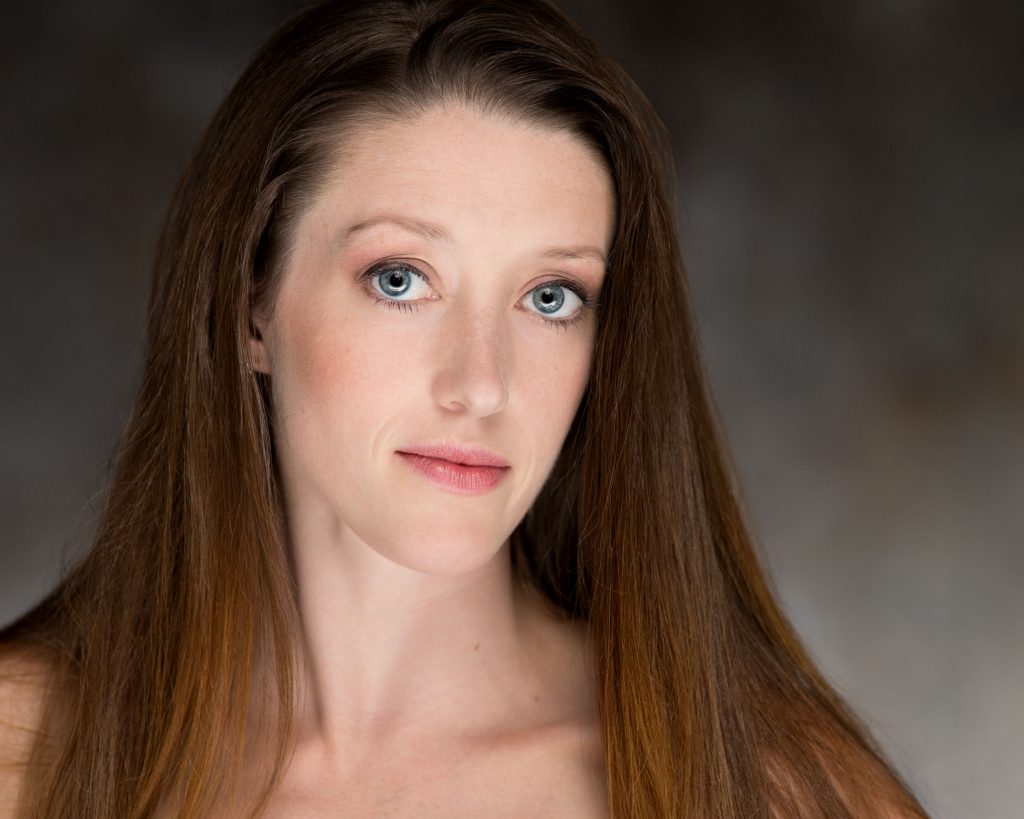 Her "road back" began when Gregory Schramel of New Orleans Ballet Theatre got wind of Taryn's presence in his city and began inviting her to make guest appearances. Taryn immediately discovered that she was "just happy to be dancing," she said. "It was nice to feel like I could still do it." Yet her extraordinary gifts were not to return overnight.
"There were things that were no longer easy, even simple things," she said. Still, she began to realize how much she missed it, and before long she was auditioning for dance companies. One of those was the Kansas City Ballet, much to the delight of her parents, Greg and Joyce Wolfe, who loved the idea of Taryn's family moving back to home base.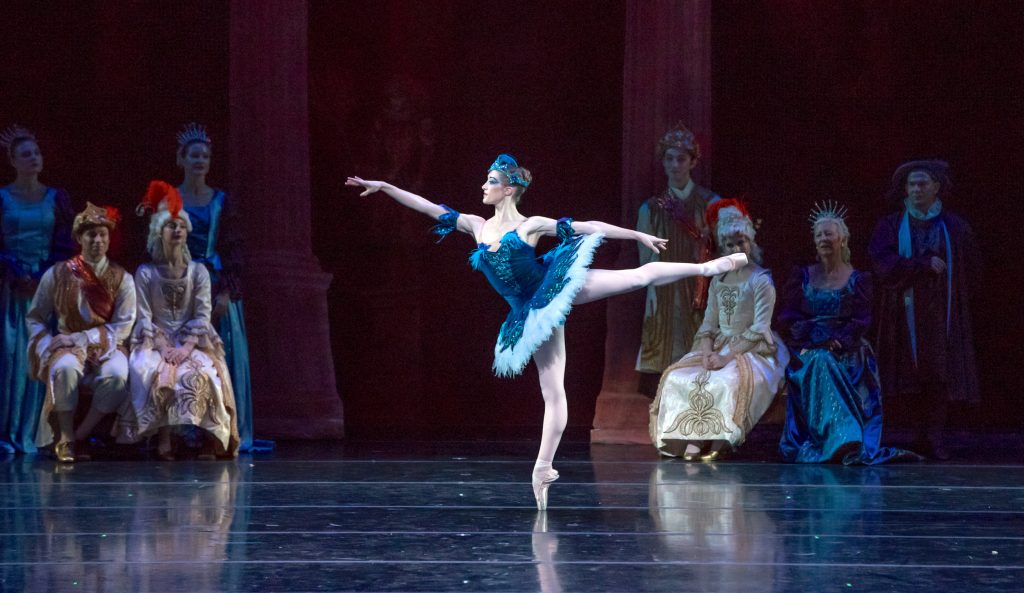 ---
But six years had passed since she had danced in earnest, and she had to work harder than she ever had in her life to get back into shape. William Whitener, Kansas City Ballet's artistic director at the time, was supportive, but obviously the company could not cut corners for her.
Karen Brown, a ballet mistress for the company at the time (who had also been a former mentor), stated it plainly. "Karen said, we have to audition you as you look now," Taryn recalls, "because if you don't have what it takes, we're not going to give you a job."
Evidently Taryn still had the magic, as her fellow dancers could plainly see. "I very vividly remember the day that she auditioned in Kansas City," said Kaleena Burks, a 10-year veteran of the company. "She stood out to me because she was obviously so naturally talented. I didn't view her as being 'out of shape' at all. … I was just blown away that this girl could look so beautiful having just had a child."
---
William offered her a contract on the spot, recognizing that Taryn could indeed regain her previous level and that she had the ethic to do it. "I think I have a career because Bill was willing to give me that chance," said Taryn, who moved back here in 2012. "He knew my personality well enough to know that wouldn't settle for anything but the best."
To be sure, it took her a while to regain full confidence onstage, and to grow into Kansas City's much wider range of repertoire. But her tenacity is second to none, and before long she was dancing everything from The Sleeping Beauty to Twyla Tharp, from Peter Pan to Jiří Kylián. "My technique did come back," Taryn said. "It took a while, but it did come back."
Upon his arrival at the Ballet's helm in 2013, Devon Carney was immediately struck by Taryn's unique abilities, especially the footwork and musicality that have always marked the "Balanchine dancer."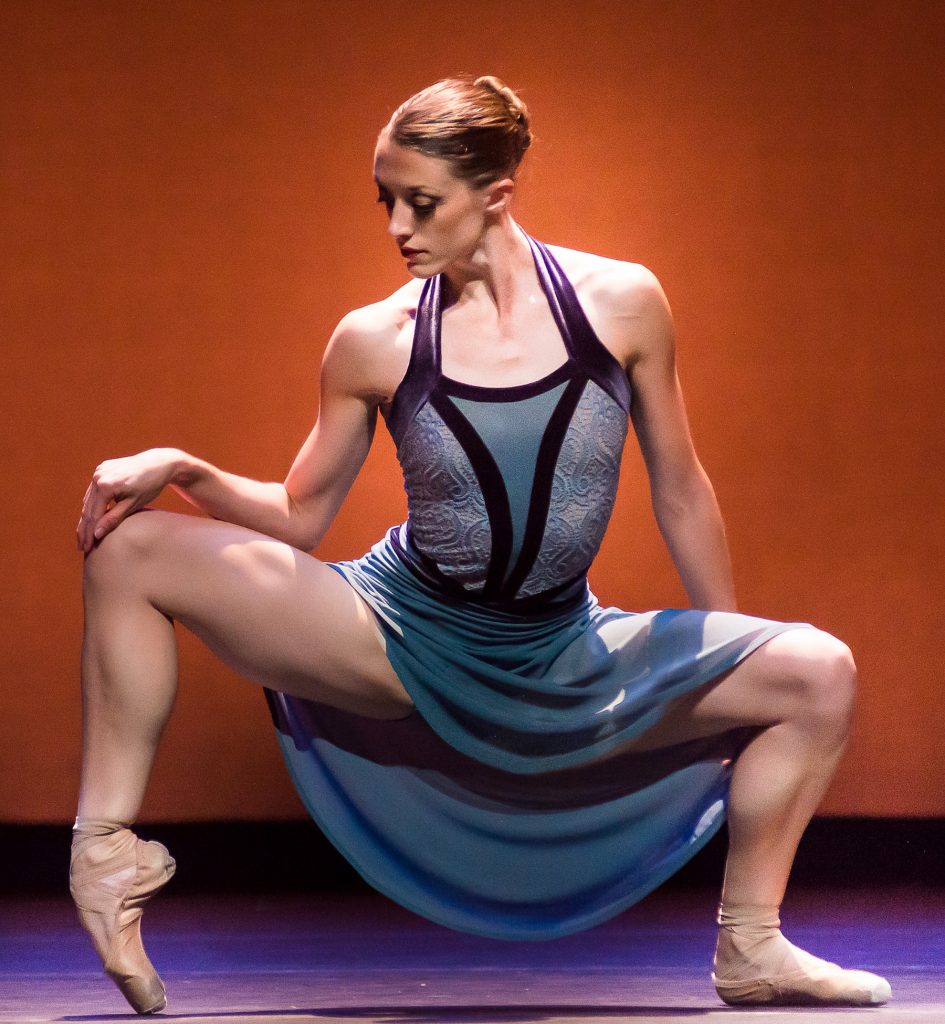 ---
"Regardless of the fact she had stepped away from dance for several years, her time with City Ballet was present in everything she did," said Devon, who succeeded William as artistic director and has enjoyed challenging Taryn with a range of repertoire far beyond New York City Ballet's staples of Balanchine and Jerome Robbins.
"You can't miss it when somebody's been a School of American Ballet-trained dancer," Devon said. "It's distinct and unique. … Being able to move quickly and elegantly is bred into the dancers who come out of that school." Despite being one of the oldest members of the Kansas City Ballet today, Taryn has "one of the fastest pair of feet in the company," Devon said. "It's thrilling to watch her do fast footwork, and she does it with such precision and with such integrity to the choreography."
Some Balanchine dancers can be a bit timid when reaching outside of their neoclassical niche. "But Taryn will try anything," Kaleena said. "She is a ballerina at heart, but she can take on any role. She can be as grounded as she needs to be, or as lifted en pointe as she needs to be." And when it came to a Balanchine standard such as Theme and Variations, "she blew us all out of the water," Kaleena said with a laugh.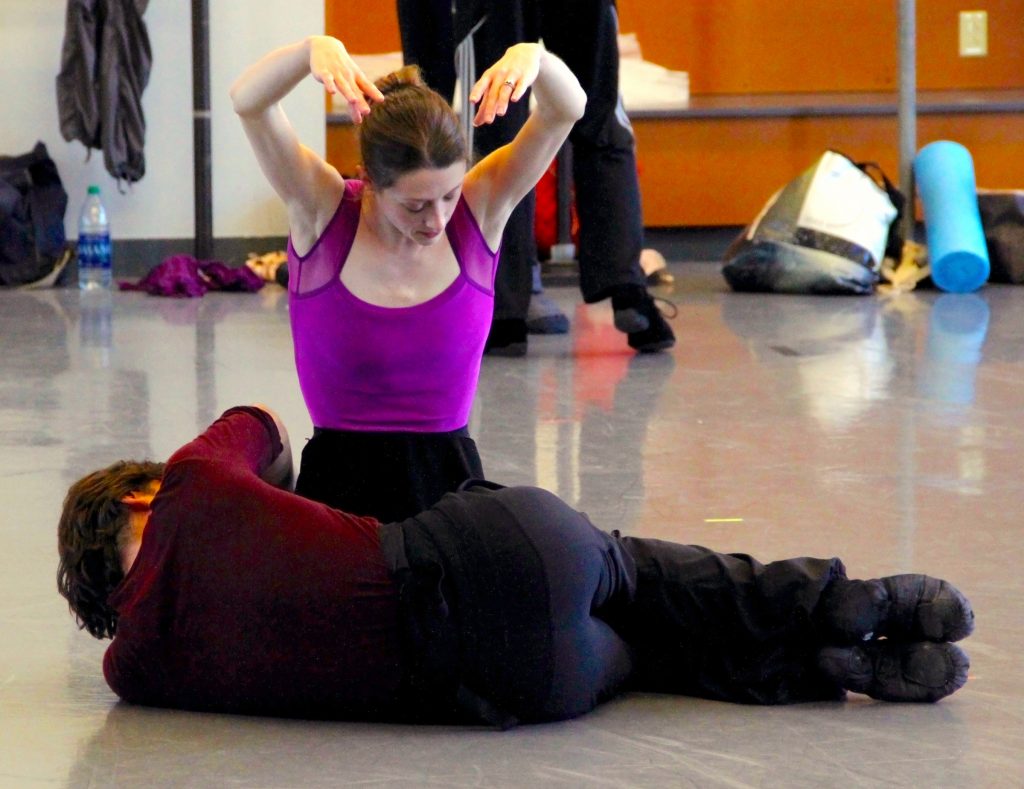 ---
Learning to partner with someone with City Ballet training is an art form unto itself, as those who have done it can attest. "You can tell, through that strong Balanchine technique, that she's really molded her legs for it," said Logan Pachciarz, who danced with Kansas City Ballet from 2001 to 2016 and often partnered with Taryn. "Because of the curvature of her legs, especially in pirouette, it's a learning process in how to keep her centered and balanced."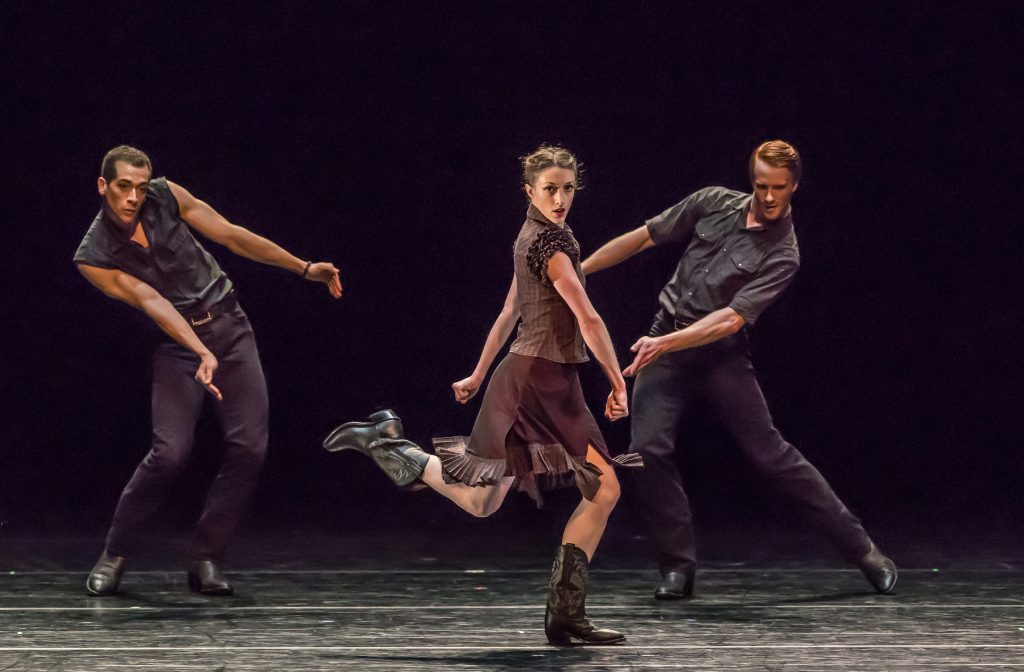 ---
Again, it was the strength and determination that stood out for Logan. "To be able to come back with that kind of proper technique, after two kids, and be stronger for it? That's just a sight to see," he said. "That takes hard work and artistry, and being in the studio every day."
Taryn finds that her career has blossomed in Kansas City. "Devon has given me ballets that I could never have danced in New York," she said. "If I had stayed in City Ballet I would never had done (a lead in) Theme and Variations or soloed in Diamonds, not to mention dancing In the Middle, Somewhat Elevated or The Man in Black. I've had a lot of opportunities here that I would not have had otherwise."
At the same time, motherhood and family have shown her the role of "balance" in sustaining a long-term career. "It's important to have not only healthy dancers but happy dancers to be productive," she said. "It's very hard to 'fake it' onstage if you're not happy."
—By Paul Horsley
For information about upcoming Kansas City Ballet performances, call 816-931-8993 or go to kcballet.org. To reach Paul Horsley, performing arts editor; send an email to paul@kcindependent.com or find him on Facebook (paul.horsley.501) or Twitter (@phorsleycritic).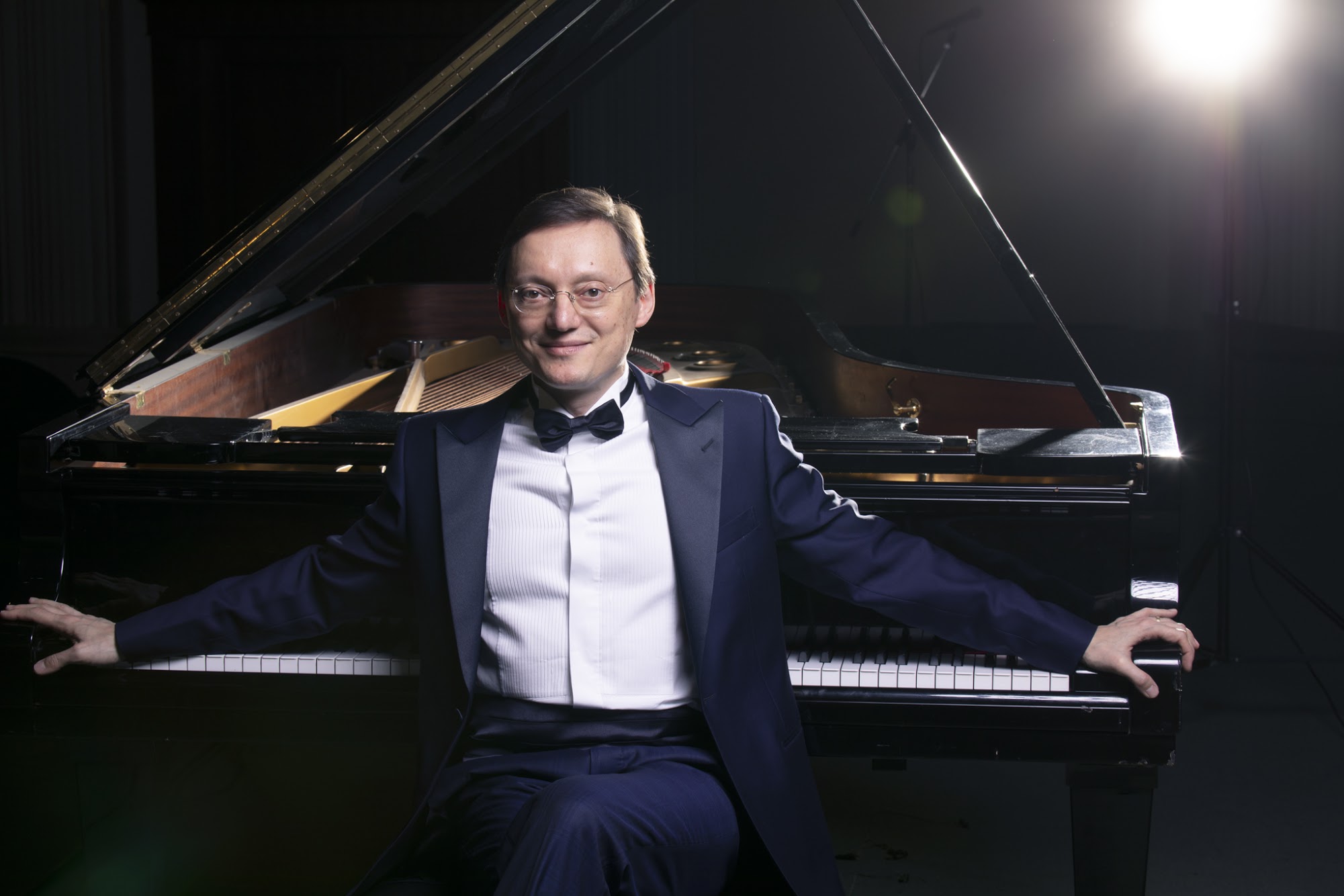 Music competitions: High-stakes horse races, followed by lucrative prizes and worldwide fame, right? Well, not exactly. The competition of today has in fact become a sort of "second education" for…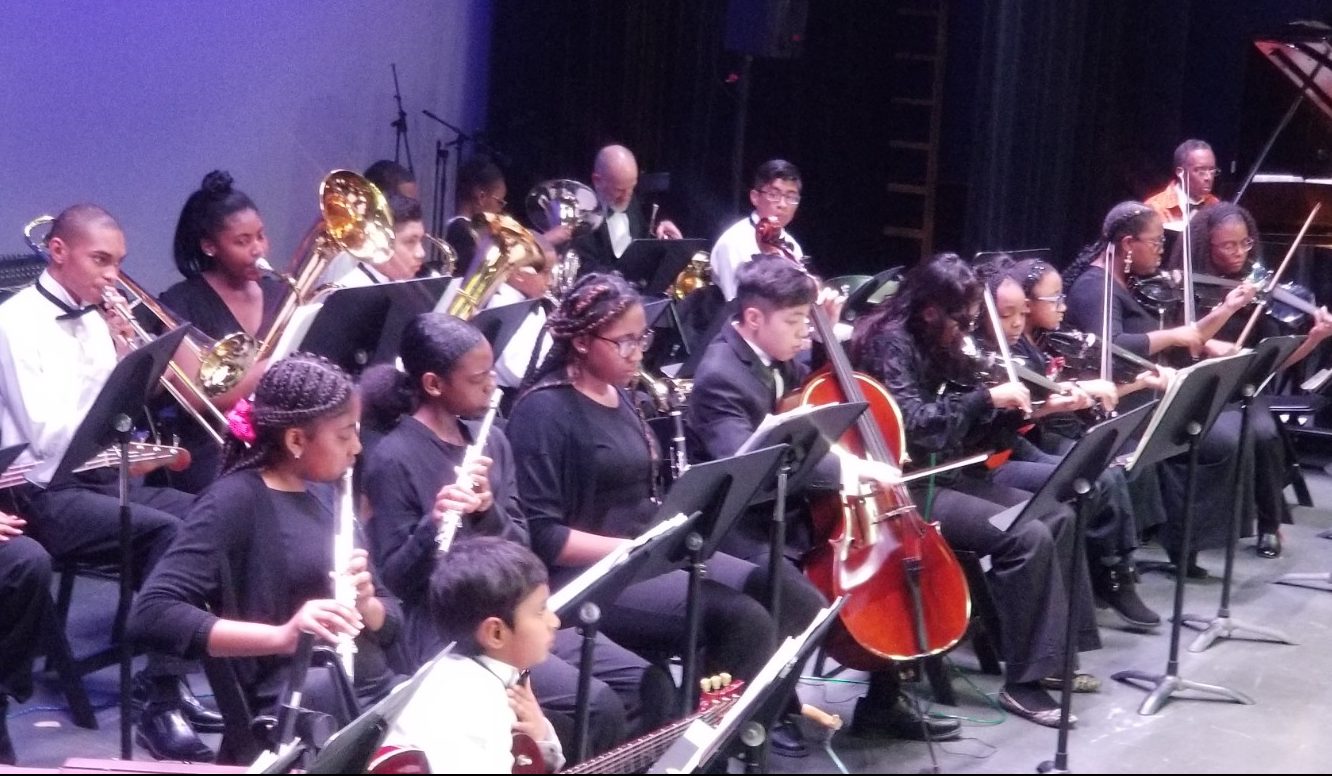 When Darryl Chamberlain established the A-Flat Music Studio Inc. in 2016, he had several goals in mind. First, he believed that young people ages 10 and up should learn how…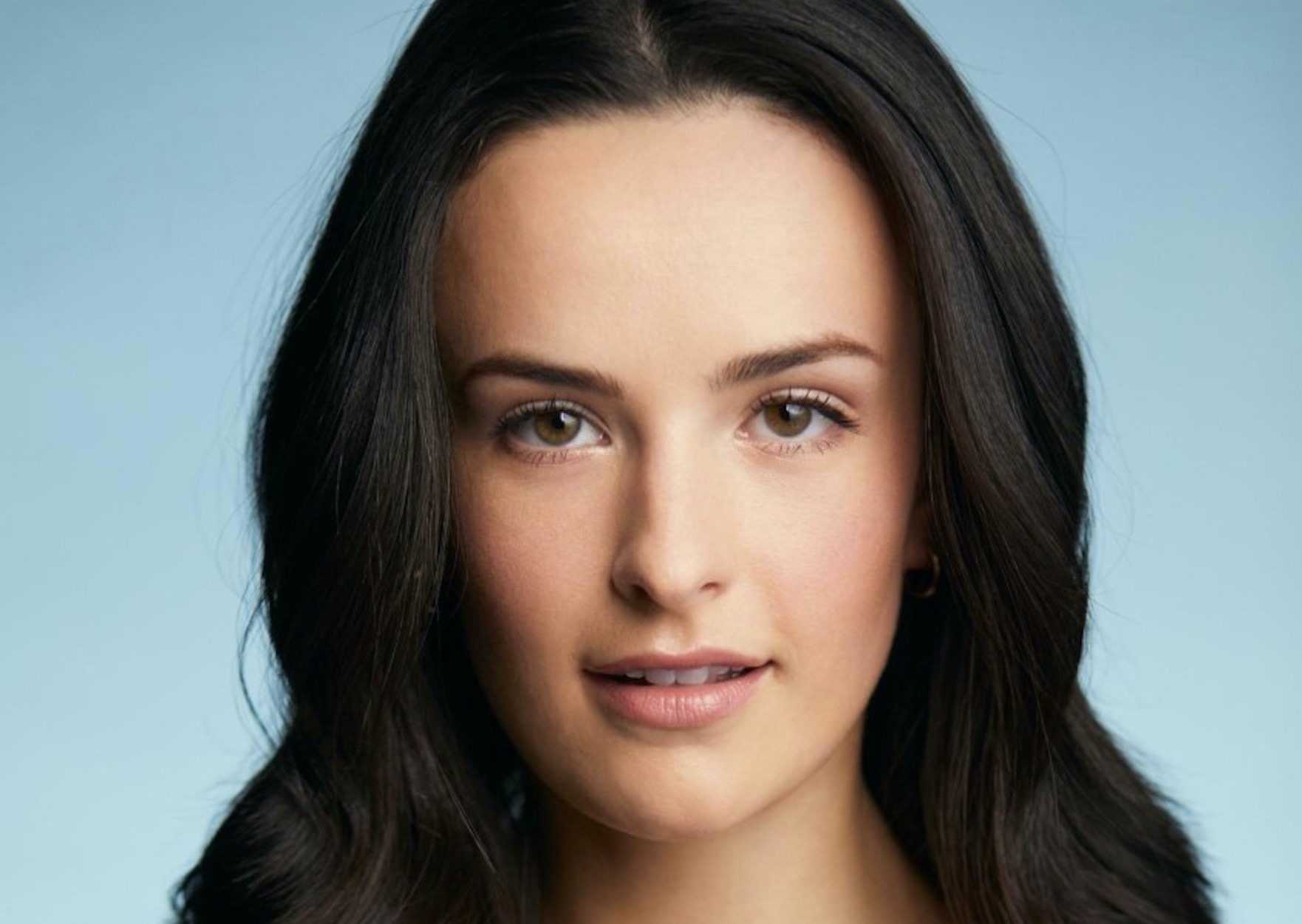 Heart of America Shakespeare Festival started pretty much the way many Kansas City performing arts organizations have begun: Nobody really knew if it was going to get off the ground…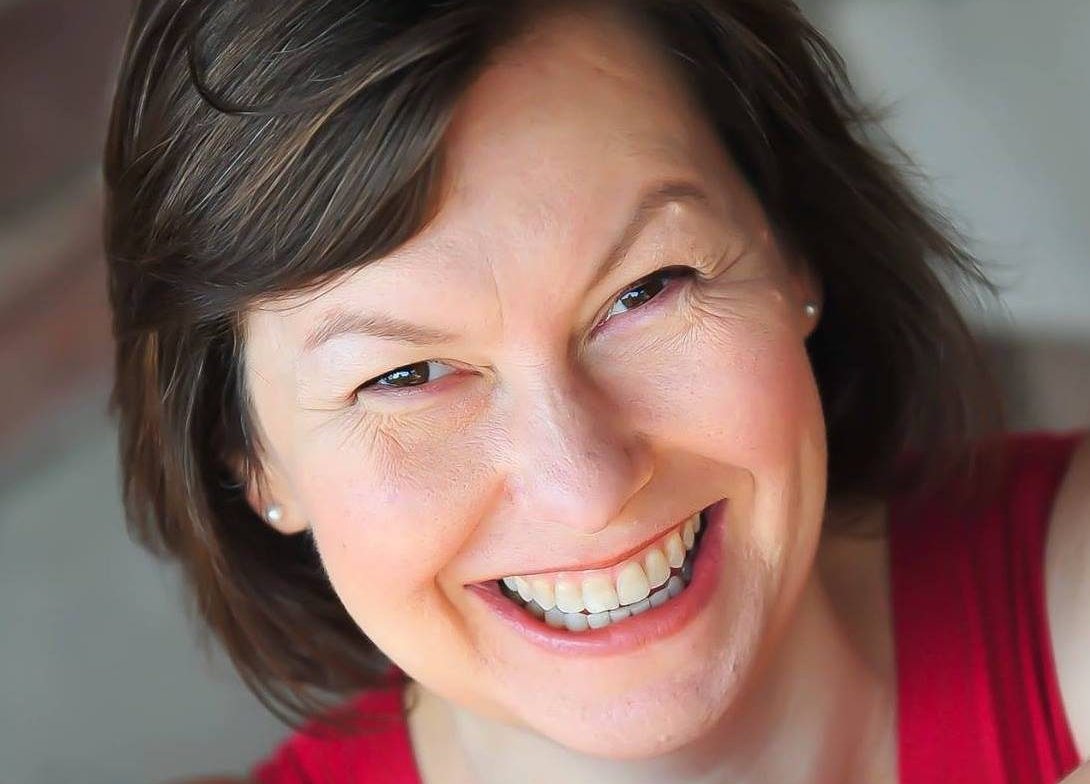 We often say that an actor on stage or screen has "leonine grace," or eats like a ravenous wolf, or moves with reptilian stealth. What you might not realize is…