ART IN TIME OF CRISIS: Kansas Citians suggest balsam for wounded souls
The arts do more than console: They engage, stimulate, inspire. We asked a number of local performers, arts leaders, and community vanguards what energizes them during times of crisis. Specifically: "What album, song, artist, performance, or other work should we listen to or watch right now, and how has it given you solace and motivation?" The answers were wide-ranging and thought-provoking.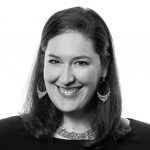 Bess Wallerstein Huff, Kauffman Center for the Performing Arts: "As a theatre artist, I'm most drawn to storytelling in music, and my primary go-to recording is Paul Simon's 1986 album Graceland.… I am drawn to the mixtures of genres, fused with the sounds of South African music. The album takes listeners on a journey: and as we are all sheltering in place, Graceland is salve for our collective stillness."
Deborah Sandler, Lyric Opera of Kansas City: "The work of Lorraine Hunt Lieberson (A Tribute) and Vikingur Olaffson (Johann Sebastian Bach) is quiet, powerful and remarkably personal. One feels that the soul of each performer is woven with that of the composer and rendered with breathtaking depth, empathy and love. Other favorites … include Mozart's Figaro Act II Finale, Beethoven's Late Piano Sonatas, the Verdi Requiem and Finale from Falstaff, Mahler's Songs of a Wayfarer and Rückert-Lieder, Strauss' Rosenkavalier (Presentation of the Rose and Final Trio), Jacqueline du Pré's recording of the Elgar Cello Concerto, and for the pure joy, Joyce DiDonato's recent album Songplay."
Michael Gordon, Kansas City Symphony: "In this surreal moment when we all have to be apart for our own safety … there has been an outpouring of music on the internet. Musicians from all over the world are defying social distancing with generous acts of music, and it is incredible to see what they are creating. Most inspiring of all are my colleagues here in Kansas City who are sharing music to #KCSisStillMakingMusic on Facebook and YouTube. … I think it's extremely powerful, and honestly it has inspired me to create some of my best work ever from right in my living room."
Darrington Clark, actor: "The Kansas City arts community has rallied and produced amazing online content in a way I believe only we can … with podcasts, video blogs, amazing conversations, and more: knowing that our artistic fire, our blessed unrest, can't be stopped even by this fearful virus! … I've very much enjoyed Hollis Wilhoit's podcast Hollis Makes A Phone Call, Nicole Green's Quarantine Yoga, and a new videocast created by Khalif Gillett and Yetunde Felix called Acting Black. It's important to me to celebrate and uplift our local artists."
Marvie Dirks: "Judy Garland's simple version of 'Somewhere Over The Rainbow' has such hope. I sing this in my head on daily walks after work. It brings me calm and joy in these tough times. … When I think about a 'celebration of life' ceremony for me (we prefer, long after surviving this pandemic), I also hope some of the following music will be used: Carole King's 'Beautiful,' Mancini's 'Sometimes,' and selections from several Beethoven symphonies and Bach's Brandenburg Concertos."
Mark Dirks: "The closing performance of Kansas City Ballet's Swan Lake run ended up being the last show of this pandemic-shortened season, and Amaya Rodriguez (former prima ballerina of the Cuban National Ballet) danced the lead role. Every dancer and musician put in the extra energy that typifies the last show of a run, and there was an immediate, overwhelming, and extended standing ovation at the end. Kansas City can be grateful to have this caliber of company here."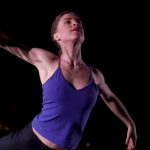 Jennifer Owen, Owen/Cox Dance Group: "My choice would be Dancing on the Front Porch of Heaven by Ulysses Dove, to music by Arvo Pärt (Cantus in Memory of Benjamin Britten). He choreographed it during a period of tremendous loss, and it was a deeply personal work for him. The choreography … portrays the deep bonds we form with one another: loss, solace, and healing. He was such a gifted choreographer, and he died way too young of an AIDS-related illness in 1996."
Brad Cox, Owen/Cox Dance Group: "Arvo Pärt's Magnificat is a simple, honest, and sublimely beautiful expression of gratitude and praise. It is a piece that renews my spirit, and a piece that I can always go to when I need to be reminded of how beautiful life truly is. … There is a recurring soprano solo which, unlike a typical solo, is not the intended focus of attention. … It is simple and devoid of virtuosity, and yet it is the glue that holds the piece together. For me it serves as a good reminder that doing what is simple and what is required of a situation is often much more important than doing what might appear heroic."
Jeff Church, The Coterie: "Now that the weather is nicer, stepping away from the computer screen into the beautiful outside seems the most consoling thing I do for myself. When I play music these days, I'm drawn to an Australian group Rüfüs Du Sol (listen to their song 'Brighter'). … Theater people are facing the tough news that our industry may be one of the last to be restored, but there's a perceptive hashtag #onlyintermission … pointing out this is just a 'long temporary' we're facing."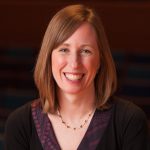 Diane Helfers Petrella, UMKC Conservatory: "If I had to recommend one piece for Kansas Citians to listen to right now, it would be Samuel Barber's Adagio for Strings. We find comfort in the familiar, and the Adagio… has been used at many solemn events and is a de facto anthem in challenging times. I've always felt an underlying sanguine tone in this seemingly simplistic music, and optimism is what we need at this difficult time."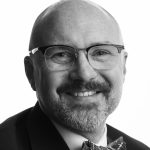 Mark Mattison, UMKC Conservatory: "During this time of isolation, I discovered on YouTube an authorized staged recording of the Broadway musical Rent. … It is based on the Puccini opera La Bohème and set against the backdrop of 1980s New York City during the AIDS crisis. Watching it I couldn't help but draw comparisons between what those characters went through and what we are experiencing now during the Covid-19 pandemic. … And while, just as now, tragedy is an inescapable part of the story, so too is triumph and hope."
Ramona Pansegrau, Kansas City Ballet: "At this difficult time, music is my companion, my friend. … I think the music I've turned to most, just myself and the piano, is Brahms. His late works for piano, Op. 116 thru Op. 119, seem to have all the answers. They were his last published works, and it seems he was asking questions about life in his music, and finding answers. … It also seems to me that he was saying goodbye to his life, little by little, with each piece."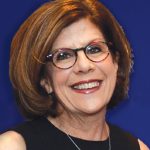 Debbie Sosland-Edelman, The Sosland Foundation: "Right now I am listening to a recording of six Handel Sonatas for violin and piano recorded by Tiberius Klausner and Richard Cass. … 'Tibor' was concertmaster of the Kansas City Philharmonic and Symphony … and a professor of music at the UMKC Conservatory. And most importantly, he was a dear family friend. He and Mr. Cass and other musician colleagues gave many beautiful chamber concerts in my parents' home. Listening to his music evokes wonderful, happy memories and soothes my anxiety during this difficult time. The 'Meditation' from Massenet's Thaïs was my favorite encore, and Tibor played it at my parents' 25th anniversary celebration in 1983."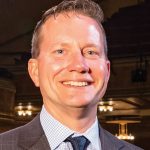 Clark Morris, Harriman-Jewell Series: "I'd recommend people listen to "Au Fond Du Temple Saint" from Bizet's opera Les Pêcheurs des Perles. … This music is breathtakingly beautiful in the way Bizet intertwines the harmonies between the tenor and baritone. … Richard Harriman played (Luciano Pavarotti's 1994) recording for me when I was a young college student and I was very moved and amazed by the power of this music. … Luciano's legacy is intertwined in Richard's and the Series' history, and emotionally it ties so many good things in my life together. … The singers reaffirm their strong friendship and repledge their commitment to each other despite the recent trouble in their shared lives, which is a message that I'd hope we all can find some relevance in today."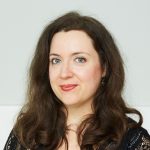 Sascha Groschang, cellist, Opus 76: "I could choose one famous work, or one master composer, but the one person who has really inspired me musically through this time (and countless other hard times in my life) is my best friend and violin-duo partner in The Wires, Laurel Parks. Especially because at the beginning of this pandemic I didn't even want to listen to music or pick up the cello, and she lifted me up: through words, time, and composition. Getting to play and write music with her always leaves me yearning to listen and research more musical styles."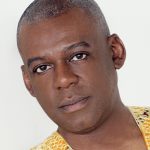 Tyrone Aiken, Kansas City Friends of Alvin Ailey: "Album: Corinne Bailey Rae. Artist: Dianne Reeves. Composer: Ryuichi Sakamoto. Dancer: Clifton Brown. Performance: Lauren Hill, "Austin City Limits." Composition: Sylvester, Over and Over. Choreographic work: Revelations. Opera: Porgy and Bess. Art is my touchstone, a way to connect to the world and reflect light. In my darkest moments it is there, always there: a companion, never asking questions, always engulfing, consoling, and uplifting my spirit."
Beth Ingram: "One thing that's been meaningful to me all my life is 'You'll Never Walk Alone' from Rodgers & Hammerstein's Carousel. 'When you walk through a storm, hold your head up high, and don't be afraid of the dark.' I have gone to that many times in my life. … It's meaningful to me, and even though it's not from an opera, Carousel is one of the greatest musical works of all time."
Lamin Pereira, Kansas City Ballet: "When it comes to watching the best ballet dancers in the world, I search for the Royal Ballet of London, the Bolshoi Ballet (Moscow), the Mariinsky Theatre (St. Petersburg), and dancers Marianela Nuñez (Royal Ballet), Vadim Muntagirov (Royal Ballet), Semyon Chudin (Bolshoi Theatre), Kimin Kim (Mariinsky Theatre), Carlos Acosta (Royal Ballet), Marcelo Gomes, and of course the legends: Fernando Bujones, Mikhail Baryshnikov, and Rudolf Nureyev. All these dancers … have one thing in common, which is the drive to be a top dancer/artist. … They would not have arrived where they did without hard work and sacrifice. That inspires me to be the best version of me."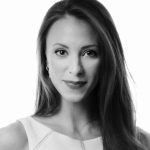 Lilliana Hagerman, Kansas City Ballet: "There is an abundance of dancers who have inspired me throughout the years. But if I had to choose only one to watch for the rest of my life, it would be Marianela Nuñez. She has the capability to transport you to a place of pure ballet bliss, while being a great role model and humble human being. I thank her for keeping my inspiration high during this hard time we are all enduring."
Lisa Hickok: "During the pandemic, I have taken a daily excursion to the Nelson-Atkins Museum of Art to get away from the isolating walls of my house. We enjoy the glorious Kansas City spring, and it gives my dogs, and my back, a much-needed outing. It is totally freeing! In my ear buds, I enjoy Behzod Abduraimov's recording of Rachmaninoff's Piano Concerto No. 3… while strolling through the Donald J. Hall Sculpture Garden. The splendor of the Nelson grounds, the Henry Moore sculptures, the Roxy Paine stainless steel tree, and so many more artistic delights, are all intoxicating, and each day seem to await our visit."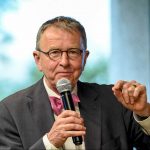 Steve McDowell, BNIM: "I'm listening to Charlie Parker and Making Movies, a local Westside group. The current album I am enjoying is ameri'kana. Both of these artists are homegrown, and both express realities of our society and optimism through imaginative compositions and unique musicality. In contrast to Parker's premature death due to heroin and alcohol, Making Movies is helping me see my way through the Covid-19 virus."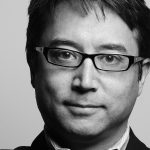 Jean-Paul Wong, PURE Workplace Solutions: "With so much time alone working, I find myself listening to music that isn't distracting, but that can actually enhance my productivity. … I used to play the violin and I am drawn to string-inspired compositions. A very special piece for me has been the Adagio by Tomaso Albinoni: It is a very dramatic piece and can create strong feelings of emotion on either end of the spectrum. … In fact, it is a Hollywood favorite that has been in over 50 motion pictures, often for its dramatic effect. And during Covid-19, even my drama needs its own score."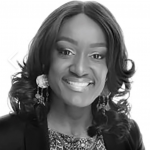 India Williams, KIPP Through College at KIPP Endeavor Academy: "My go-to genre for motivation and inspiration is gospel. I created a playlist I call 'Praise Break.' My two favorite songs during this season are 'Better Days' by Le'Andria Johnson, and 'Not in a Hurry' by Will Reagan & United Pursuit. … I cannot think of one person who has not struggled with the current state of our country right one. … Love heals all, and we must be vulnerable and honest with ourselves about how we feel. We must lean on each other for support."
Robert Bloch, Bloch Family Foundation: " 'Let It Be' by Paul McCartney happens to be one of my favorite songs, by one of my favorite musical artists of the 20th century. I can't help but reflect on his 'words of wisdom' in these times filled with uncertainty. Like prayer, it speaks to the unconscious voice in many of our heads today. I feel we all are searching for words from a higher being to inspire us and bring about a calm. Paul McCartney is that old familiar voice that continues to inspire me and many others with his songs."
Photo of the Kauffman Center's Helzberg Hall by Tim Hursley
To reach Paul Horsley, performing arts editor; send an email to paul@kcindependent.com or find him on Facebook (paul.horsley.501) or Twitter (@phorsleycritic).
After more than two decades and four deans, it was beginning to look as if the UMKC Conservatory's dream of a new facility would remain just that: a dream. Until…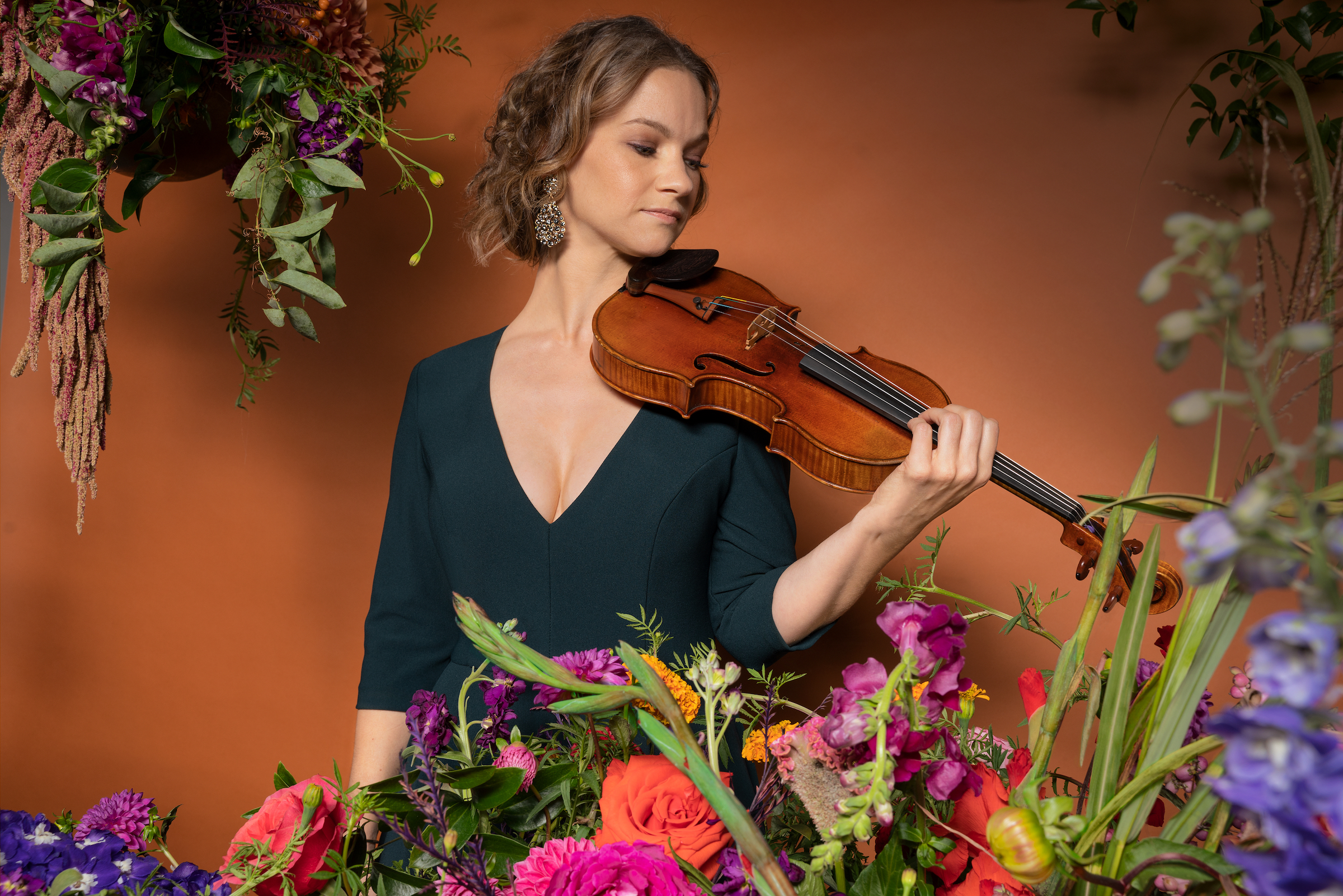 One woman, standing alone onstage. No pianist, no music-stand: Just Hilary Hahn and her violin, creating miracles. That is what Harriman-Jewell Series audiences are likely to experience this October 13th,…
Oh the weather outside is frightful(ly hot). But it won't be for long, so take a close look at this fall's diverse and provocative mix of music, dance, and theater:…
Kansas City Ballet always seems to be building something. For decades, it engaged in refitting existing buildings to meet its day-to-day needs: from the Westport Allen Center to the National…