Homegrown – Garden Party
With life as I know it put on pause during the quarantine, I was at a loss as to how to find peace in the unknown. If this spring has taught me anything, it is to slow down and appreciate the trifecta of happiness: family, far away friends, and fresh air. Fortunately, Mother Nature's business is considered essential and she carries on with sunshine, rain, and sprinkling her magic on blooms in Our Town.
Many people have used the extra time at home to spruce up their gardens. As we wrap up spring, I've noticed Kansas City is thriving with vibrant green grass, flourishing florals, and perfected porch planters. If you are late to the Garden Party, don't fret – I've gathered tips, tricks, and to-dos to get the party started.
Grow Your Garden
Family Tree Nursery's roots run deep in growing plants, educating customers, and providing beautiful products from farm-to-home. I've been a customer at Family Tree for several years for mainly one reason: comfort. My gardening confidence is lacking and the comfort of a friendly face with the knowledge to guide me is reassuring.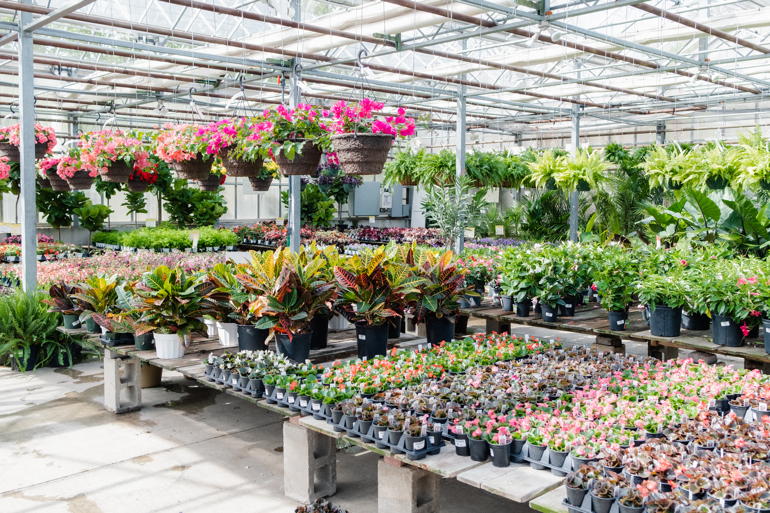 Jonah Nelson, Overland Park location manager and third generation business owner, has put his heart into pivoting the business to allow the community to continue to grow its gardens through the quarantine period and beyond. "We grow almost all of our own plants and flowers on a seven-acre greenhouse in Kansas City, Kansas. We are the planter, the production, and the provider," said Jonah.
With the summer heat creeping in, it's important to take note and learn what flowers are in season to thrive and survive the Kansas City climate. Family Tree Nursery's staff led me in the right direction after sharing my overall vision, dirt space, and both sun or shade access.
I give the green thumbs up to keeping my garden sweet and simple. Pansies are lovely, require little maintenance, and offer statement pops of colors. Other garden guests that can handle the heat and are easy to grow include cosmos, zinnias, and marigolds.
Filler
• impatiens
• coleus
• begonias
Spiller
• potato vine
• creeping Jenny
• variegated vinca vine
Thriller
• Kimberly queen fern
• palm
• cordyline
• foxtail fern
• mother-in-law's tongue plant
Front Step Stunners
First impressions matter. The porch or entry way to my home is the first thing guests, neighbors, and bystanders see. At the top of my summer to-do list is a front porch face-lift. From a fresh coat of paint on my front door, to statement porch planters lining our brick steps, curb appeal is in order.
Family Tree offers ready-to-go combination pots with creative pairings ready to find a new home. Additionally, designing and planting my own pots can be quite simple and actually very rewarding.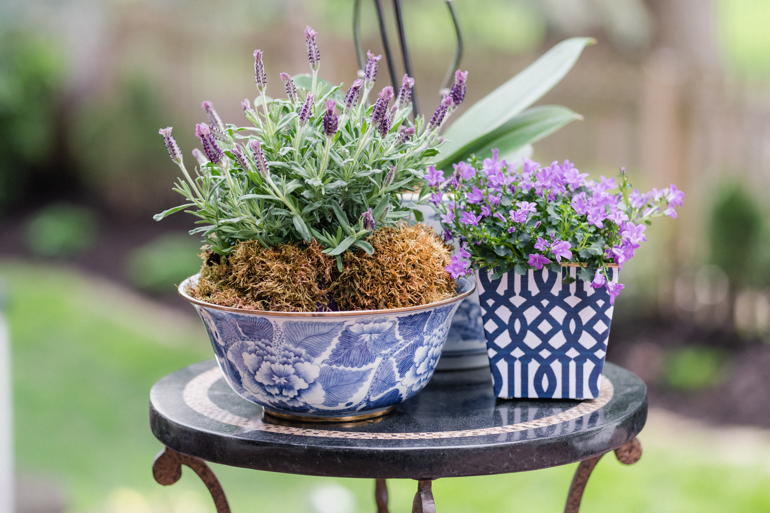 I talked with two of Our Town's porch planter pros (and my dear friends), Sarah Daniels and Debbie Marquis, to learn more about the art of potting. The mother-daughter duo designs beautiful planters and window boxes for their clients all around Kansas City.
Debbie shared, "First you need to pick your pot, that's an exciting part of the process." Picking the perfect pot depends on the size of your space and the color scheme you desire. Plenty of local nurseries and home stores carry a variety of quality pots. "The pot can be expensive, but think of it as an investment you can use season after season, year after year," said Sarah.
Filling a pot with quality potting soil becomes the base of the project. Pro Tip: if you have a large pot, you can fill the bottom with plastic water bottles or milk jugs to save on soil space.
Potting allows for quite a bit of creative freedom to go as big and bold or as simple and sophisticated as I want. "We always stick with the guide of including a filler, thriller, and a spiller flower or plant," stated Sarah.
Ivy is one of my favorites. It acts as a creative spiller that adds depth and a wild look, while mother-in-law's tongue is a statement thriller. The possibilities and combinations of planting are endless!
Tabletoppers
While I was growing up, my mom always had a manicured yard, stunning gardens, and fresh florals on the table. Diana Stabenow, my mom and owner of Maple Lane Designs, is a talented florist who specializes in weddings and parties. She has the creative eye to pull a garden party together effortlessly.
Diana shared tips on how to use outdoor plants throughout your home – from tablescapes, to patios, and even cooking. "You can create a sophisticated look with even the simplest florals. Pick up flower containers for just a few dollars at a local nursery and plant them in a beautiful bowl or vase," said Diana.
I like to move a bowl from inside to outside to dress up a patio happy hour. An easy way I bring the outdoors in is by planting herbs in a darling vase to keep near my kitchen window for sunshine and seasoning on demand.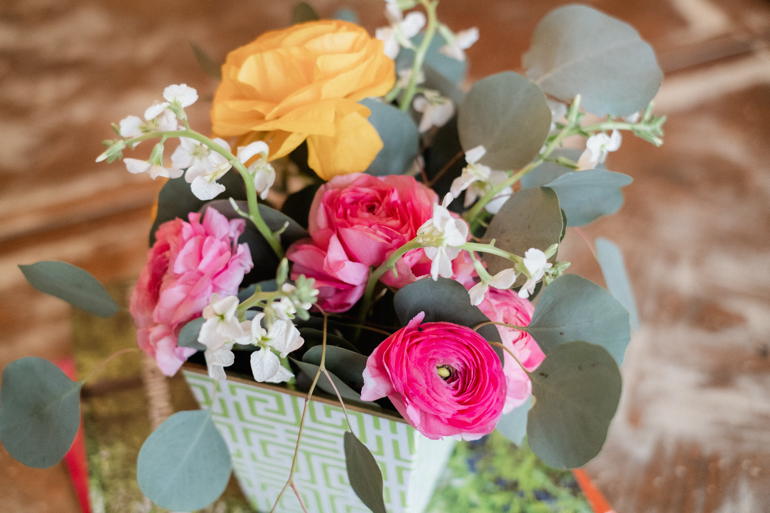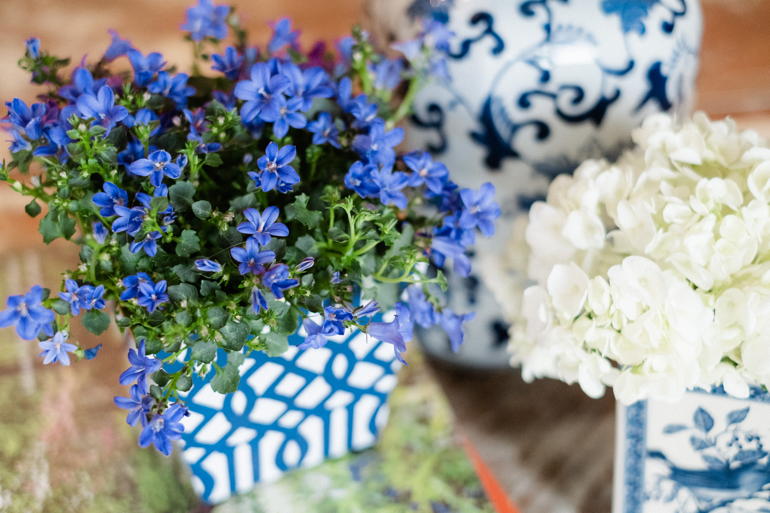 DIY tabletoppers can also follow the filler, spiller, and thriller guide of design. I love picking up bunches of blooms from Trader Joe's and playing around with design to scatter throughout the house. "Always include greenery to add texture and depth to your florals. Clip the stems to help hydrate and balance height with different complementary colors," shared Diana.
Filler
• staticestock
• alstromeria
• dusty miller
• gerbera daisy
• hydrangeas
Spiller
• smilax
•Italian ruscus
• ivy
• fern
Thriller
• ranunculus
• orchids
• garden roses
• peonies
• free spirit roses
Also featured in the May 16, 2020 issue of The Independent
Photo Credit: Bailey Pianalto Photography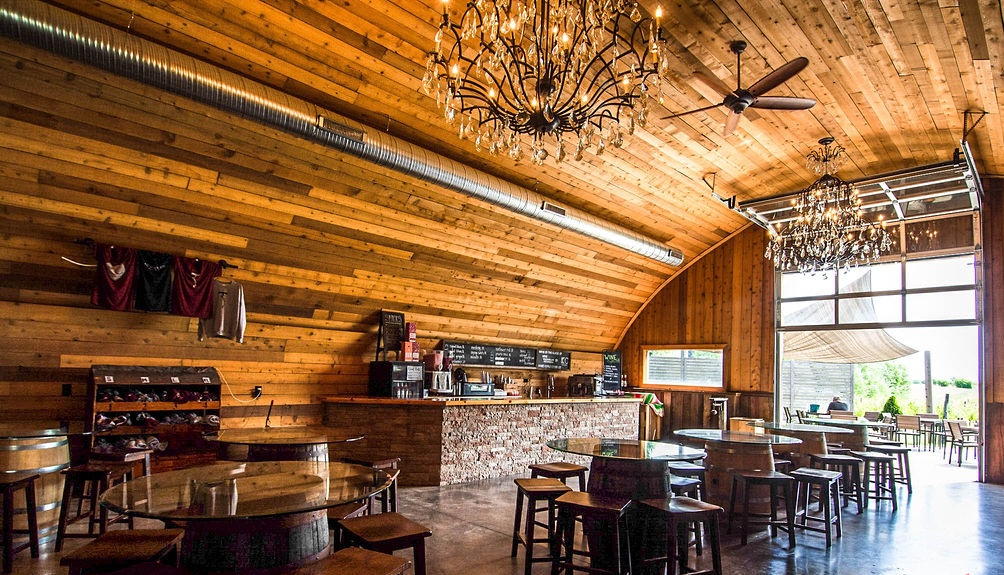 We recently returned from a fabulous trip to Napa Valley where we sipped wine and soaked up the sunshine while learning to appreciate the art of winemaking. We listened to…
Another piece to the perfect day is having guests come from near and far to celebrate the love of two people they care about. Whether you're thanking guests when they…
Wedding season is back, and it is better than ever! The celebrations are elevated, and the guests are elated to be part of the party. With so much love and…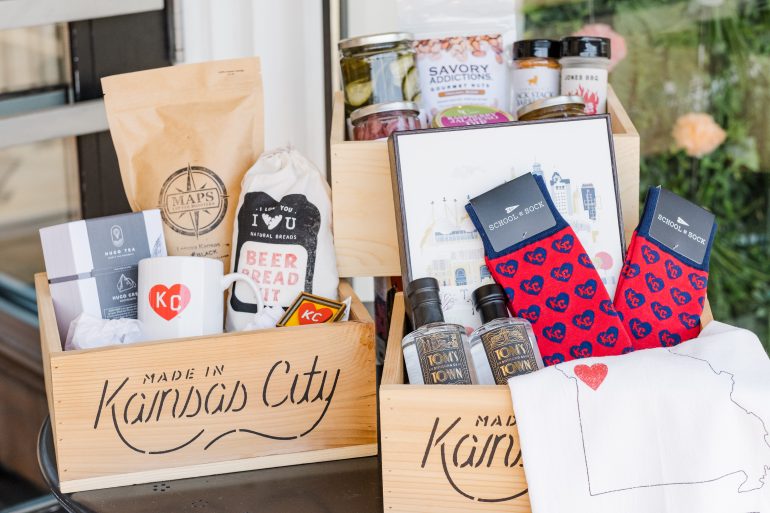 My favorite part of my wedding was having my absolute favorite people around me for an entire day. It really is a rare treat to have the most important people…