Art Scene – Tanya Hartman
To describe Tanya Hartman is to find words in the softest, most respectful, deepest, safe place in the heart. This gem of an artist, teacher, mentor, and human being is an angel among us, and she is creating every single day. Tanya is true to her background, her family, and her passion every single day. While her art is phenomenal, what strikes anyone first is Tanya's character. "When I was a child, I stood up to bullies, a fact of which I am proud; a character trait that I hope to always possess." Tanya said adding, "Painting and writing bolstered me, and have consistently been my way to express abhorrence for injustice and sorrow about human brutality."
Tanya's ancestry is rooted in the complicated. Her paternal grandparents were forced out of Germany during World War II. They first went to Sweden, but the imminent threats in Norway and Finland caused her grandfather to move the family to Mexico, where both she and her father and she were partially raised. She absorbed the pain and disorientation of her family and took to expressing herself on, as she said, "cheap paper tablets." Her journey to The Rhode Island School of Design, where she received a bachelor of fine arts degree, and The Yale University School of Art, where she received a master of fine arts degree, and as a Fulbright Scholar in Stockholm, gave her the training to be able to tell her story through representation, symbolism, and text-based imagery. The ongoing realization that genocide is, unfortunately, not isolated to one area or time has led Tanya to focus her work on the "plight of refugees and survivors of torture." But her work is hopeful and beautiful.
Brought to the Midwest from New York City via a job offer at The University of Kansas, she is now the School of the Arts – Visual Arts Professor and Chairman. Students lucky enough to be in her tutelage are exposed to someone who understands technique, curriculum, communication, critique, practice, and the properties of media. "By working on an individual level with students within a group setting, a bridge is created that links classroom practice with advising." (This does not sound like any art teacher in the history of this particular author.) Tanya goes on to emphasize to her classes that "the discomfort of uncertainty is the price paid for creative invention."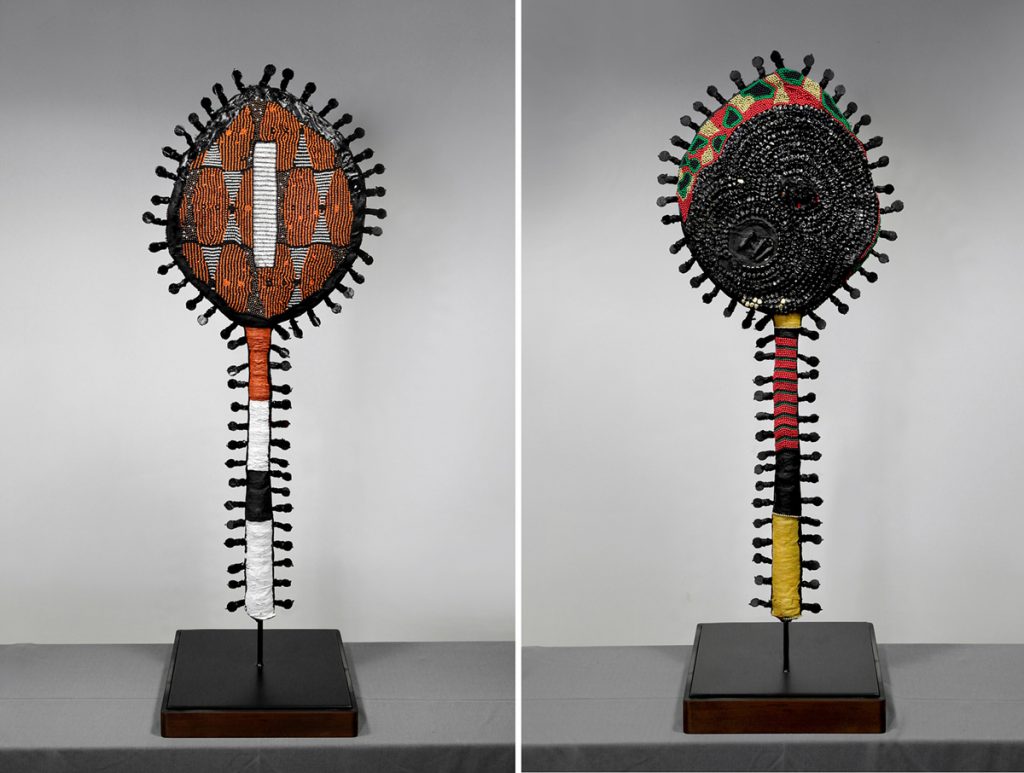 ---
Her background, her teaching philosophy, her family, all inform the prolific and completely varied types of craftsmanship she employs. The absolute skill with which she works is unparalleled. But, the interesting dichotomy here is Tanya's unrivaled lack of interest in the commodity of her works. "I don't understand how it's possible to put a monetary value on my work," she confessed. She also does not feel comfortable with the painful exposure of exhibiting – it feels too personal, too private. But, exhibit she does, in stunning collections. 
Tanya's tools include paints on canvas and wood, decorative ornamentation with beads or gold leafing, and her beloved art of placing words, which are testament, on any form of substrate. Storytelling seems too cliché of a word for what she does, so she might have to create a new word that fully envelopes how she communicates through her art. When asked what she is bringing into being at the moment, she admits that there is a novel in the works about the last years of a dying father and the impact of his passing on his adult daughter.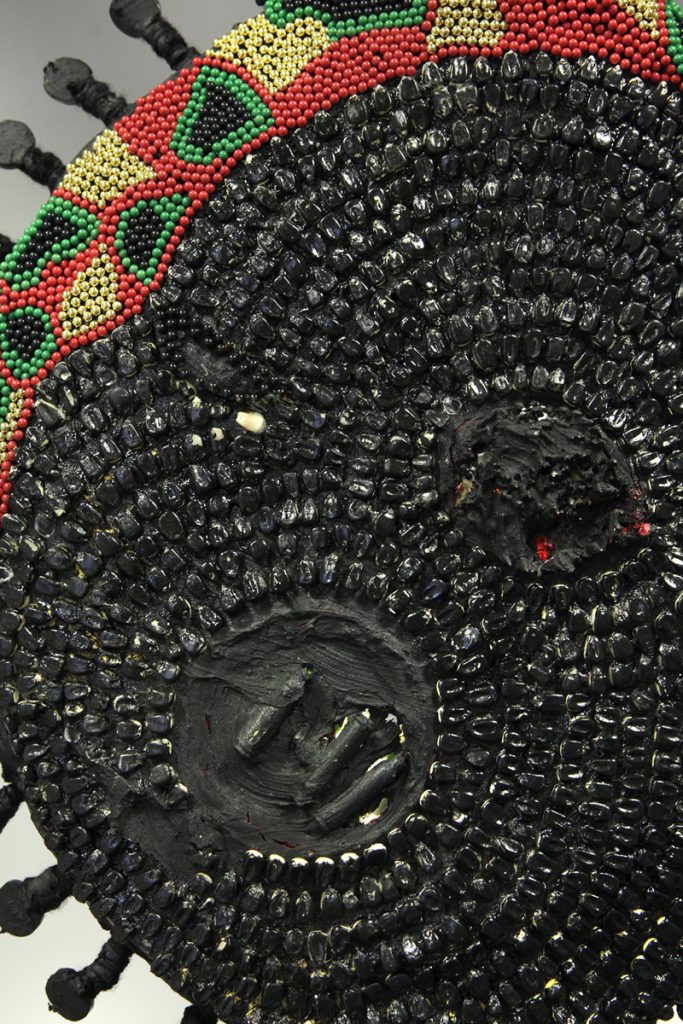 ---
The collections of Tanya Hartman's work are too numerous to even pretend to summarize. They are too meaningful to describe completely (for a complete listing, visit tanyahartmanart.com). This attempt is weak, yet necessary. There is Murmurations, which is a video piece about immigrants and children and how they really feel; Alphabets and Earth utilizes sequins and embroidery; When A Stranger Sojourns In Your Land is a collection of glazed earthenware letters in a pile; What Was Beautiful is a series of eight framed works, each with 48 mounted "poems" answering the question, "What was beautiful?"; Prayer Paddles is a series of mounted mixed media resembling kites; and the personal favorite of the author, Icons From A Broken World, which is portraiture. Within this collection is a singular favorite, Norman Akers. The portrait of Mr. Akers measures 60 by 54 inches and is entirely created with oil paints and encaustic and glass beads on true gesso. The sheer magnitude of this piece composed of tiny beads is daunting. The deep familiarity of the subject is endearing. 
The making of Norman Akers employs the ancient method of adhering the beads with wax and damar resin, in the same manner as the Huichol artists of Mexico. Her grandparents owned two Huichol pieces in their home in Cuernavaca, Mexico. Creating this piece, along with the others in the collection, allowed her to mesh her family history into her art. The process is "laborious and meditative" and the results are enchanting. Tanya Hartman is enchanting. 
---
In her most humble way, Tanya insisted that, "I try to destabilize an established hierarchy that allows art critics to sit in reserved judgement, in favor of a more egalitarian and engaged model in which I work directly with the artists I am reviewing." The civilized manner in which Tanya honors ancestors, creates intimate art, and engages with our world and the people in it, is indeed inspiring. Her work ethic is intimidating. And yet, her struggles are so very ordinary. Far be it from any of us to find critique in her work – only awe. 
Also featured in the March 20, 2021 issue of The Independent
By Anne Potter Russ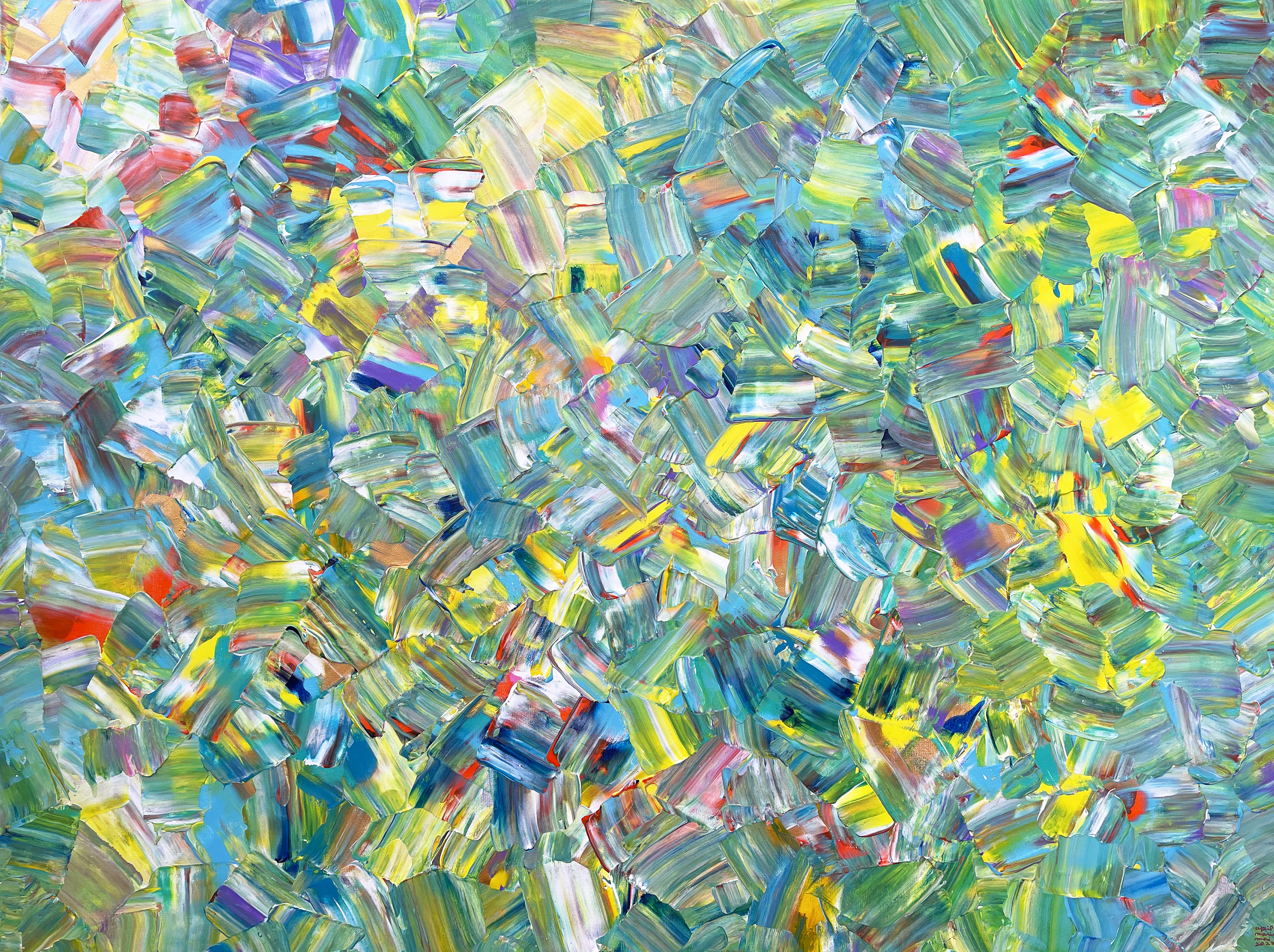 We are all so magnificently different. The recent trend seems to be the wielding of differences to pry people apart. It seems like a much better use of time to…
Need some color? Explore Allan Chow and explode the senses with the most delicious palette knife layers of luscious hues and contrasts that invite the soul to jump in and…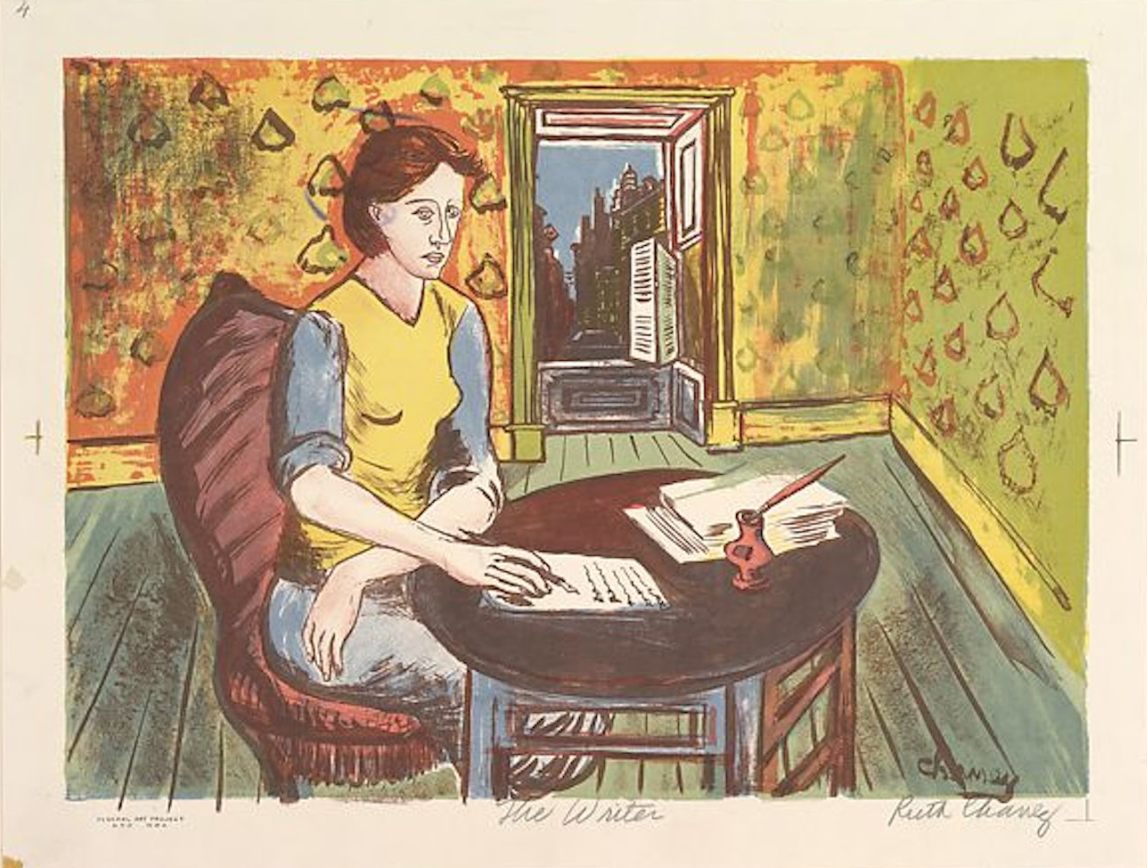 Never underestimate the power of a hungry, talented, artistic woman on a mission. What strikes us as we learn more about these mavericks, is the sheer length of each of…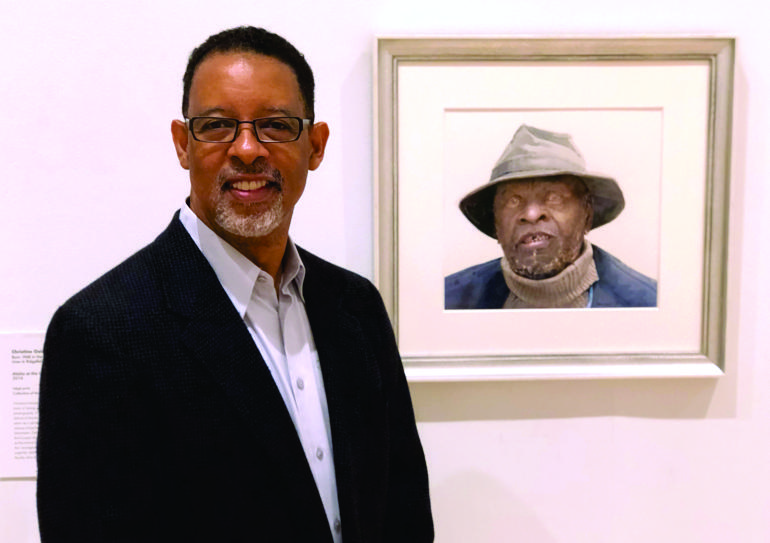 Peaceful, quiet, contemplative, witnessing – all descriptors of Dean Mitchell's art thoughtfully created in a variety of media. Whether this prolific, powerhouse artist is working in oil, watercolor, or acrylic,…