Homegrown – Spring Clean: Closet Edit and Audit
I can Harry Houdini our home and my life to trick anyone into thinking I've got it together.  Spilled milk? Throw a blanket over it! Kids toys? Toss them downstairs. Counter clutter? Shove it in a drawer.  At the surface our house seems orderly and tidy, but don't you dare open a drawer or closet.  You've been warned.
My bedroom closet is absolutely the most dangerous place in our house. My closet is similar to a clown car – an implausible number of garments shoved in a small space. I have watched the Home Edit and I've Maria Kondo-ed my possessions, no matter how many times I've organized it always ends up where I started.
This spring air is as fresh as the new season start I've been waiting for. The vitamin D certainly jumpstarted my endorphins, but the real hype to my happiness was giving my closet some life.  My disaster was beyond DIY, so I called on the experts to help revive my closet and give my wardrobe a second chance. My experience was so refreshing, satisfying and effortless – I had to share!
The Clean Out
Whether I'm putting on my mom uniform of loungewear or  dare I do it denim, I start my day standing in my closet. My closet was cluttered and overwhelmingly unorganized, it was setting a tone of disorder for my whole day. There certainly was no joy being sparked.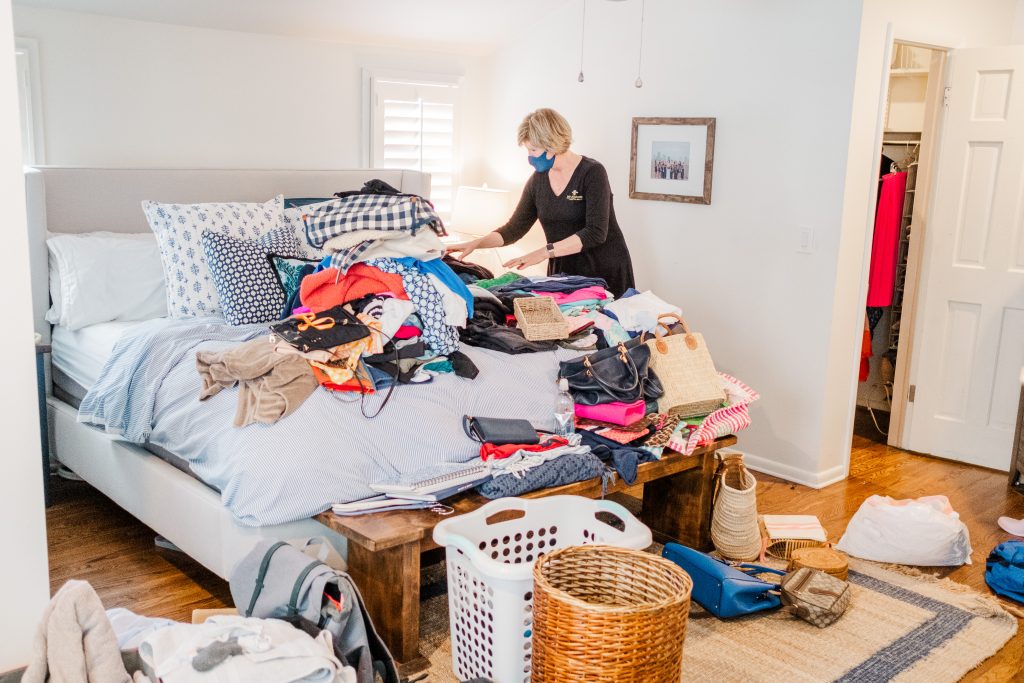 The power of social media and mutual friends led me to call on Bee Organized.  Led by the talented and driven duo, Kristen Christian and Lisa Foley, Bee Organized is a profession home and life organizing company. Launching Bee Organized in 2015, the lifelong friends saw a demand for order, organization and balance. They started with friends and family and today are a successful growing franchise company with dozens of employees, helping simply lives one hive at a time.
There was no jive to my hive, and to be honest I was embarrassed I lived like this. My husband closet was better, but definitely needed some love. The core beliefs of Bee Organized are being compassionate, confidential and judgement free. 
"We meet everyone where they are. Our focus is to bring harmony into your home, no matter what state it is in, we can calm the chaos." – shared Kristen.
From the time I yelped for help to the last bag of donations Bee Organized swept away, I was so impressed with their processes and project management.  Their polished and professionalism was one-of-a-kind that gave me the ease and confidence of a corporate company yet a small business customized feel.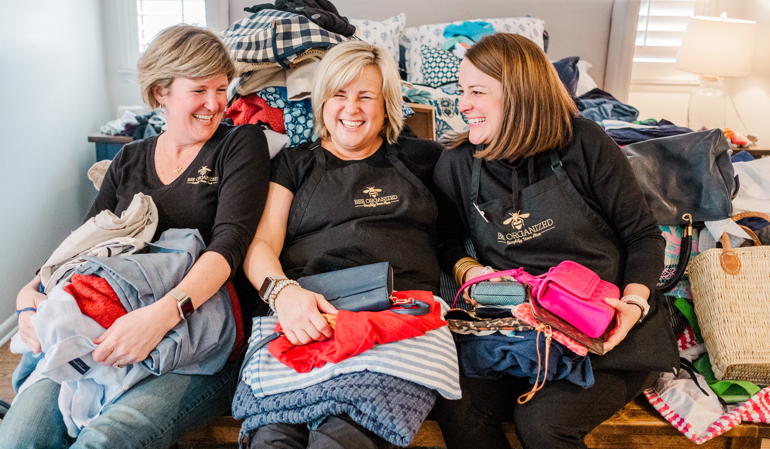 I started my closet clean out journey with a consultation and evaluation of our spaces. One of the Bee's came over to my home and we discussed my needs and walked through the closet spaces discussing ideas and brainstorming improvement. From there, I was sent a quote and customized action plan with materials and product recommendations. As a client, you have the option to shop on your own or for a fee, have the Bee's do it on your behalf.
"The biggest mistake people make is they buy the materials before having a plan in place, they have all these bins and baskets, but no plan or synchrony" shared Kristen. 
 On the day of our closet clean out, Kristen, Lisa and Leslie arrived ready to work with supplies, tools and a warm happy smile.  First we went through all of our clothes and purged garments that I have emotionally (and physically!) moved on from. 
By taking everything out of the closets the Bees were able to evaluate a fresh palette and let their magical minds rework the space. They removed my dresser and installed another hang rod, which  doubled my closet space.  I was able to bring all of my warm weather clothing down from storage and now my entire closet is geared for 365 days of the year. My shoes now each have a home and my once shoved in drawers athleisurewear was now visible and neatly folded in baskets.
"Spaces breathe feeling" exclaimed Lisa as she put the finishing touches on our closets. Our space went from dreaded to dreamy and you know what – it is truly a breath of fresh air. 
The Bee's believe that if you want to create order you must own less and find a home for everything else. From opening my eyes to a wonderful wardrobe hiding behind clutter to restoring purpose in my own space, the bee's provided a sustainable solution to my hive. 
Closet Audit
My new closet has brought confidence and character into my daily dressings. I may have owned these items for years but my garments got their groove back and everything felt new. As someone with little to no fashion sense, I leaned on another professional to talk all things wardrobe.
Abby Wood, of @abbywoodwear,  is a personal wardrobe stylist and personal shopper. Abby specializes in analyzing your current wardrobe to determine missing pieces, colors or collections. From there she will personal shop on your behalf and pull looks for you combining existing clothes with new pieces and looks that you can wear different ways.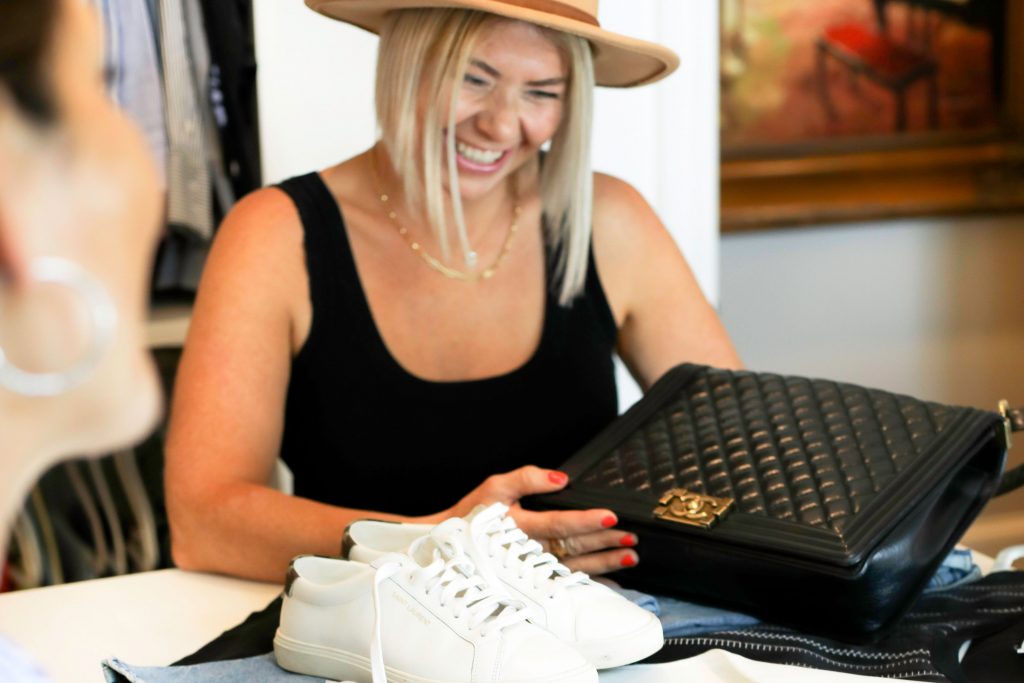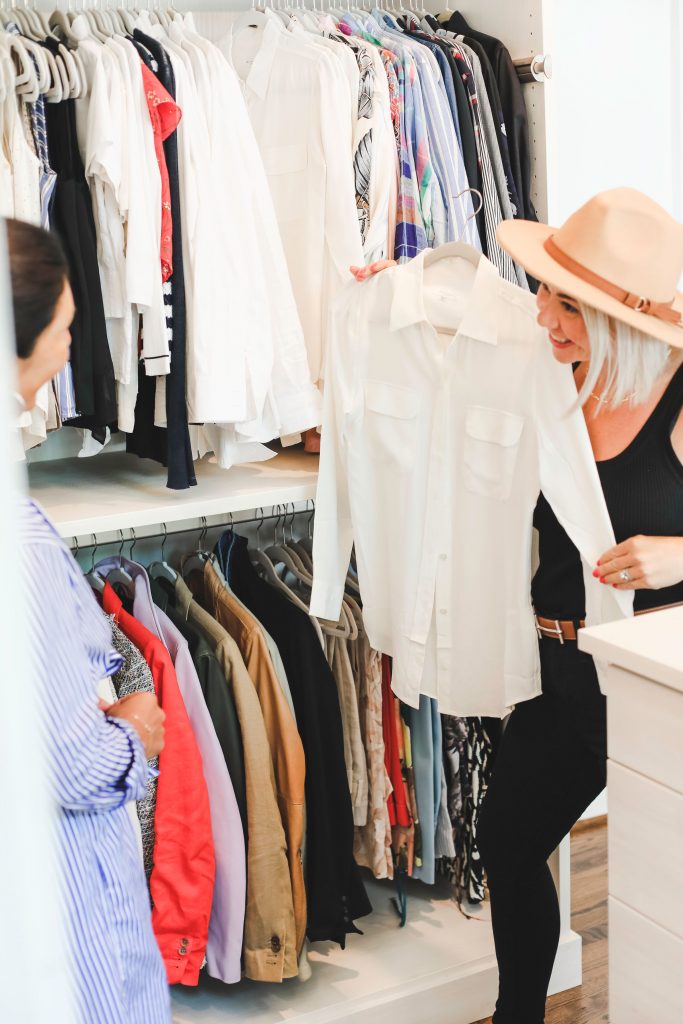 "the biggest problem I see is people have so much stuff, they don't know where to start with what looks good together" shared Abby.
Abby shared with me the importance of have strategy behind your style. Since my new closet is now home to only the clothes that I love, I am working with a solid selection of inventory to base outfits on. 
"I am big believer in quality over quantity and investing in basic classic pieces that can be paired for different looks and take you season to season" said Abby.
I am guilty of the "swipe up" and impulse purchased more influenced looks than I can count. Now that a majority of those items have been donated by Bee Organized, I am asking myself for before I press buy: "If I buy this, will I have at least two items to wear with". 
"Fashion is always evolving, but you have to stay true to yourself. I ask my clients "do you love this piece or do you love the idea of it" – said Abby.
Talking with Abby inspired me to focus my fashion on what is realistic to my life and embrace my wardrobe to work with me not against me.  
Working with the wonderful women of Bee Organized and chatting with a fellow mompreneuer and fashion guru Abby Wood, showed me that you can't do it all. A fresh professional perspective will not only save you time but save you sanity to get back to living your best life.
---
Pro Tips:
• Don't always DIY. Hire a professional, they have no emotional connection to your items and have experience in knowing what works.
• Maintaining organization is very simple: put everything back in its home.
• Audit your closet each season and create strategy to your style.
---
Also featured in the March 20, 2021 issue of The Independent
Photo Credit: Bailey Pianalto Photography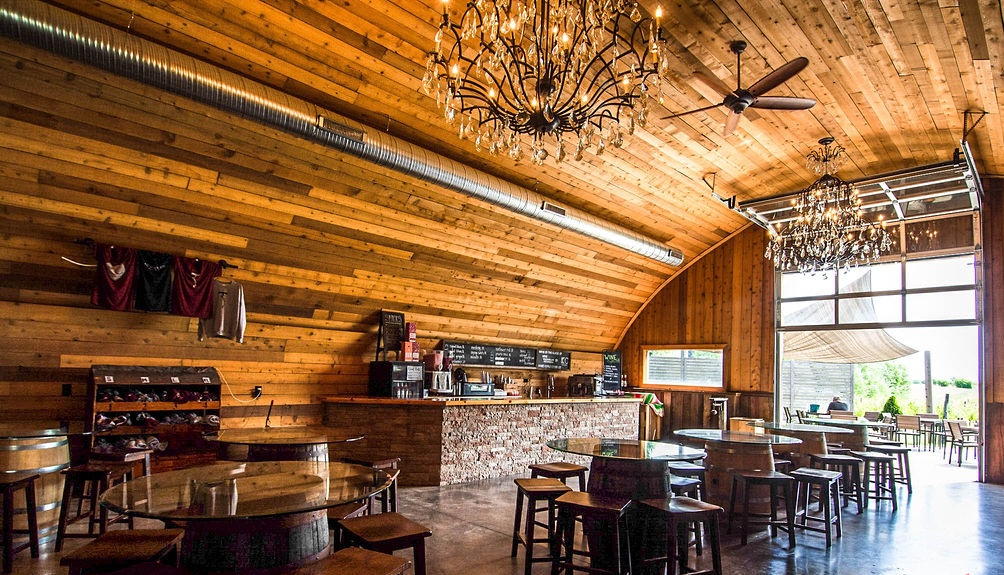 We recently returned from a fabulous trip to Napa Valley where we sipped wine and soaked up the sunshine while learning to appreciate the art of winemaking. We listened to…
Another piece to the perfect day is having guests come from near and far to celebrate the love of two people they care about. Whether you're thanking guests when they…
Wedding season is back, and it is better than ever! The celebrations are elevated, and the guests are elated to be part of the party. With so much love and…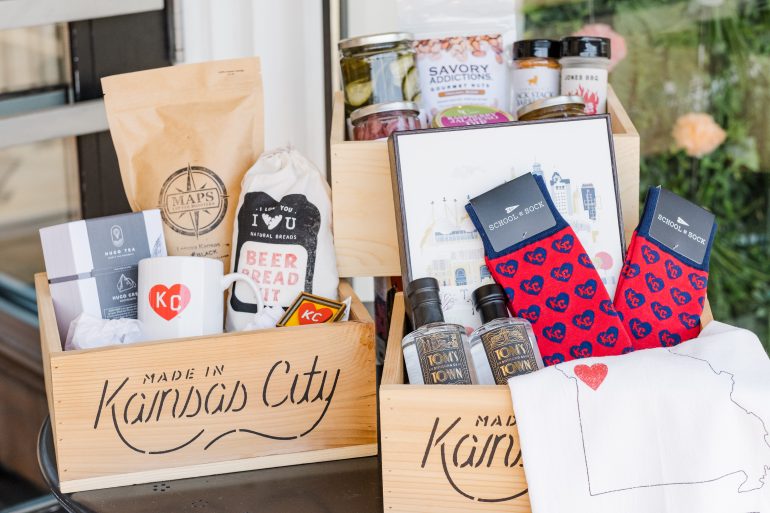 My favorite part of my wedding was having my absolute favorite people around me for an entire day. It really is a rare treat to have the most important people…