Art Scene – Tie The Knot
Wedding gifts have varied over the years as much as brides' hair styles and dresses have changed. Need we remind our dear readers that dowries used to be the only thing that made a wedding happen – or not happen – in many an instance? It was commonplace for a bride to come equipped with a great stash of family cash (see Bridgerton) that was supposed to be bestowed upon the happy couple. Instead, often the family of the groom made off with the goods. At one point in recent history, it was deemed unacceptable and unfortunate if a bride had to entertain in her new home with a mismatched set of dishes. In the 1920s, Marshall Fields department store brought about the idea of a bridal registry, so that brides could request matched sets of everything so as to save their party-throwing reputations. When the stock market crashed in the late 1920s, weddings and gift-giving took a hiatus. During World War II, marriages were hasty affairs usually sans gifts before the groom was sent off to war. 

---
During the second half of the 20th century, registries were back in fashion, as were china, flatware, crystal, linens, and the like. Since the advent of the internet, and dare we say Amazon, wedding shopping has taken on a whole new life in this whole new century. (Upon our own engagement, we were instructed to go straight to Halls on the Plaza – posthaste!) Offerings today go beyond the traditional, and venture into the dynamic. Guests are asked to purchase everything from major appliances to high-flying experiences. Brides and grooms ask for help paying for the wedding, the honeymoon, the kayak adventure, the skydiving, and even request for donations to be made to non-profit organizations. 
As we still understand the need for unique gifts to be presented to the happy couple, here are some ideas that have an artistic and local flair. Our style of gift-giving admittedly involves gassing up the car, going shopping, hand-selecting an item, and wrapping said item for the recipient. It's not that we don't think a mail-order blender isn't a splendid idea, it's just that we'd rather support an artist, find something unusual and unexpected, and carry on the tradition of leaving the house to make an important purchase.
The tiny gem of a co-op store, Eclectics Gallery, is our absolute favorite for finding the most unique, locally, handcrafted, artistic gifts! This corner store at 71st and Oak is chock-full of items too fabulous to leave behind. First, flying in the face of convention (the aforementioned matching plates), there is the most beautiful array of pottery – in all shapes and sizes, and tantalizing colors. From reds to earthy browns, to Caribbean aquas – serving platters to petite bowls – round to oblong to leaf-shaped – there is a piece for everyone and every occasion. (We would love to have a non-matching set of one of each!) 
How about a handmade journal of recipes collected from the artists of Eclectics, for some tasty ideas of creations to put on and in the plates and bowls? Or, maybe a wine bottle holder made of glass and wood? Speaking of wood, we found some hand-hewn pieces – a glossy wooden vase, and an intricately made maple and red cedar oak inlaid box with a lid. 
---
Another weapon in our shopping local arsenal is a store named Stuff in Brookside. For gifts with a local flair, Stuff always has a fun collection. We love the ceramic hanging map of Kansas City (a variety of color choices), or the stoneware coasters backed in cork proclaiming Kansas City – also in a variety of color combinations. Don't forget a set of pint or highball glasses touting 816 and 913, as well as KC, to go on the coasters full of favorite beverages – maybe a Tom's Town gin and tonic? 
The subject of libations brings us to a quick review (just scratching the surface) of local beverage creators. (After all, beverages are art, too!) Check out the following for sips, tours, and local triumphs – Amigoni Winery in the West Bottoms, Tom's Town Distillery located downtown, Boulevard Brewery located downtown on the west side, Somerset Ridge Vineyard and Winery in Paola, Kansas, Holy-Field Vineyard and Winery in Basehor, Kansas, or any of the Roasterie's multiple locations. Gifting bottles, sets, wares, tours, and tastings from any of these treasures is sure to please the newly betrothed. Happy gifting!
Featured in the July 9, 2022 issue of The Independent.
By Anne Potter Russ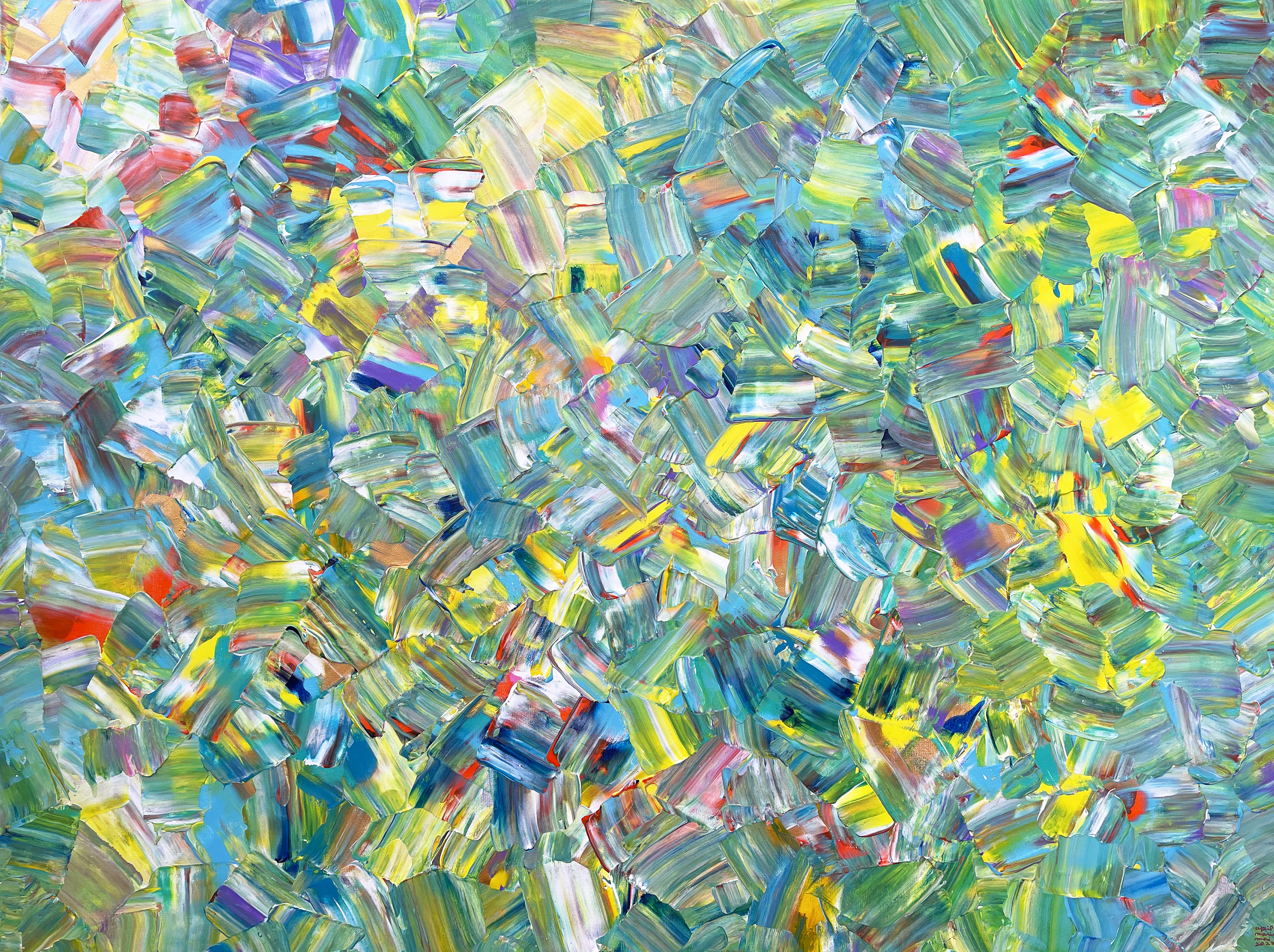 We are all so magnificently different. The recent trend seems to be the wielding of differences to pry people apart. It seems like a much better use of time to…
Need some color? Explore Allan Chow and explode the senses with the most delicious palette knife layers of luscious hues and contrasts that invite the soul to jump in and…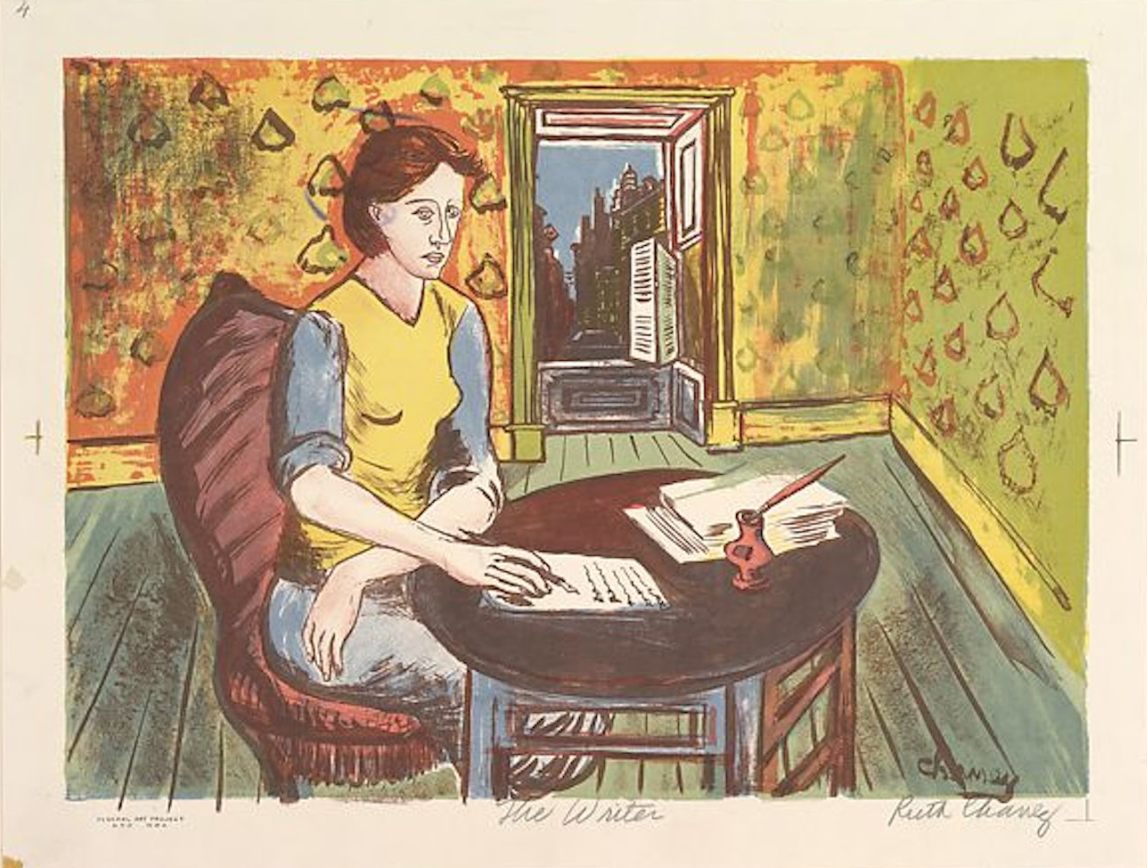 Never underestimate the power of a hungry, talented, artistic woman on a mission. What strikes us as we learn more about these mavericks, is the sheer length of each of…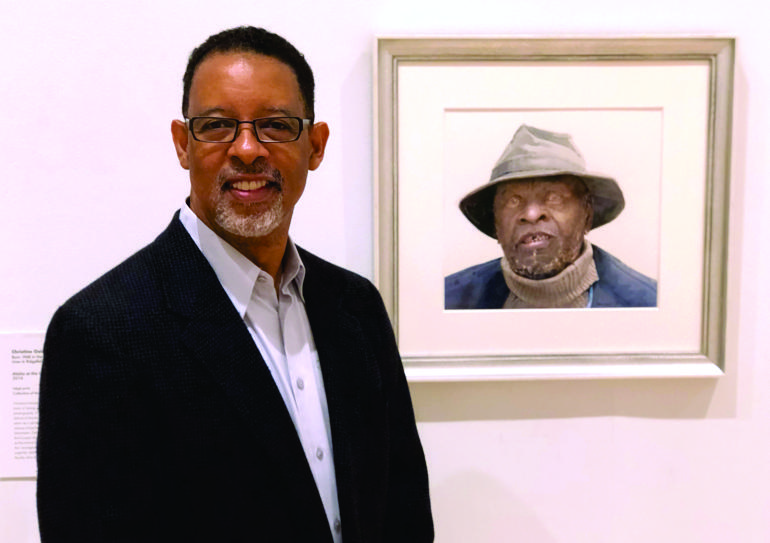 Peaceful, quiet, contemplative, witnessing – all descriptors of Dean Mitchell's art thoughtfully created in a variety of media. Whether this prolific, powerhouse artist is working in oil, watercolor, or acrylic,…