BEST OF FALL 2022
A brief look at some of the more promising offerings in music, dance, and theater
SEPTEMBER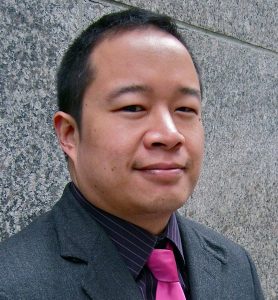 6-25 Kansas City Repertory Theatre; Twelfth Night; The Rep's new associate artistic director, Nelson T. Eusebio III, makes his local directorial debut with Shakespeare's gender-bending "rom-com": Viola, disguised as a young man, falls in love with the Duke Orsino, who is in love with Olivia; then Olivia falls for Viola, believing her to be a guy; Spencer Theatre. Contact: 816-235-2700 or kcrep.org.
7-18 Kansas City Actors Theatre; Dot; This moving play by Tony-nominated Playwright/Actor Colman Domingo (Fear the Walking Dead) recounts the struggles of a West Philadelphia family whose lovable matriarch has been diagnosed with Alzheimer's disease; Nedra Dixon stars, and Damron Russel Armstrong directs; H&R Block City Stage at Union Station Kansas City. Contact: 816-361-5228 or kcactors.org.
16-17 Midwest Trust Center; New Dance Partners: The Ultimate Collaboration; Four choreographers of international renown are invited to Kansas City each year to create new works for Kansas City Ballet, Owen/Cox Dance Group, Störling Dance Theatre, andWylliams/Henry Contemporary Dance Company; Yardley Hall. Contact: 913-469-4445 or jccc.edu/midwest-trust-center.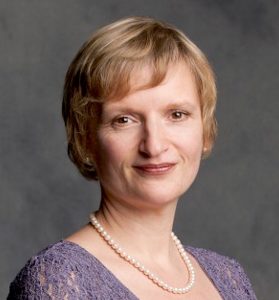 16-25 Metropolitan Ensemble Theatre; The Last Wife; Kate Hennig's play, a whimsical retelling of the story of Katherine Parr (whose obligatory marriage to Henry VIII made her his sixth wife), is also an examination of patriarchy, sexual politics, and women's rights; Warwick Theatre. Contact: 816-569-3226 or metkc.org.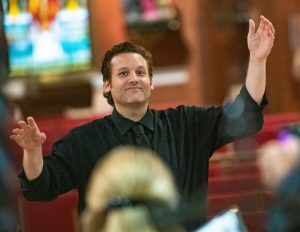 17-18 Te Deum; Mozart Requiem; This extraordinary chorus, led by Founding Director Matthew Shepard (and joined here by the Te Deum Chamber Orchestra), celebrates its 15th season with a deathbed masterpiece that remains one of classical music's most recognizable works; Grace and Holy Trinity Cathedral (September 17th) and Village Presbyterian Church (September 18th). Contact: te-deum.org.
20-October 16 The Coterie; Akeelah and the Bee; Cheryl L. West has created a brilliant, 65-minute adaptation of Doug Atchison's award-winning 2006 film, which tells of a girl from Chicago's South Side who tries to hide her natural smarts for fear of being called a "brainiac"; Coterie Theatre, Crown Center. Contact: 816-474-6552 or thecoterie.org.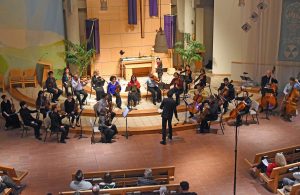 24 NAVO Arts; Mendelssohn Octet; What were you doing at 16? Felix Mendelssohn was busy writing his Octet for Strings, now considered a milestone of the chamber repertoire. The ever-adventurous NAVO brings together top string players from the area (including guests Ben Sayevich, Elizabeth Suh Lane, and Michael Mermagen) for a season opener that also includes works by others in Felix Mendelssohn's circle (including his sister, Fanny); Atonement Lutheran Church. Contact: navoarts.com.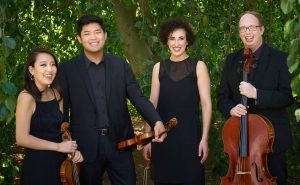 30 Friends of Chamber Music and Midwest Trust Center; Verona String Quartet; The winners of the 2020 Cleveland Quartet Award now serve on the faculty of Oberlin College and Conservatory, and they play like angels! They'll offer two masterpieces we don't often hear: György Ligeti's First Quartet (don't worry, it sounds more like Béla Bartók than 2001: A Space Odyssey) and Antonín Dvořák's Op. 106. Contact: 816-561-9999 or chambermusic.org.
OCTOBER
2 Harriman-Jewell Series; Absence: Terence Blanchard featuring the E-Collective and Turtle Island Quartet; Terence started as a New Orleans trumpet wunderkind and recently made history as the first Black composer commissioned to write an opera for the Metropolitan Opera; Absence, issued as a studio album by Blue Note in 2021, is a tribute to Wayne Shorter, one of Terence's mentors; Atkins Auditorium, The Nelson-Atkins Museum of Art. Contact: 816-415-5025 or hjseries.org.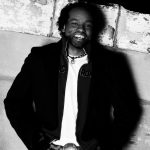 7-22 Black Repertory Theatre of Kansas City; After Midnight: Broadway's Cotton Club Musical; Damron Russel Armstrong's indefatigable company presents a hit revue that opened on Broadway in 2013 and includes music of Duke Ellington, Cab Calloway, Ethel Waters, Harold Arlen, and others; The Warwick Theatre. Contact: brtkc.org.
14-23 Kansas City Ballet; Giselle; Because of a perceived betrayal, Giselle is driven to dire ends, and her "mad scene" is famous among ballerinas for requiring nearly as much acting skill as dancing chops; Artistic Director Devon Carney has skillfully woven his choreography into that of Marius Petipa, Jean Coralli, and Jules Perrot; Kauffman Center for the Performing Arts. Contact: 816-931-8993 or kcballet.org.
21-30 The Barn Players; Next to Normal; Brian Yorkey's and Tom Kitt's oddball 2008 rock musical, which deals with bipolar disorder and the effect it can have on a family, was nominated for 11 Tony Awards and won three, in addition to the Pulitzer Prize for Drama; The Black Box, Johnson County Arts and Heritage Center. Contact: 913-432-9100 or thebarnplayers.org.
21-30 KCPublic (formerly Kansas City Public Theatre); Faustus; Producing Artistic Director Nathan Bowman has bravely taken up the task of adapting Christopher Marlowe's profoundly strange Doctor Faustus, first produced in the 1590s and a source for all manner of versions over the centuries: it's a familiar story, really, of a man who sells his soul to achieve wealth and power; Fountain City Winery, West Bottoms. Contact: kcpublictheatre.org.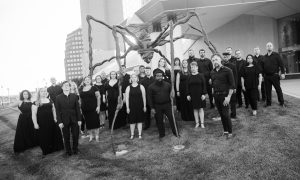 28 KC VITAs; Octet-oberfest; Kansas City's most boundary-pushing choir, led by Founding Director Jackson Thomas, presents an immersive musico-dramatic experience in a downtown church believed by some to be haunted: with spooky music, ghost stories, snacks, and more; St. Mary's Episcopal Church. Contact: kcvitas.org.
NOVEMBER
1 Kauffman Center Presents; Vienna Boys Choir; This ensemble of gifted children from around the world traces its historical origins back to the Austrian courts of the late 15th century; its sound is pristine, its repertoire diverse and fun; Kauffman Center for the Performing Arts. Contact: 816-994-7222 or kauffmancenter.org.
4-13 Lyric Opera of Kansas City; La Traviata; Director Francesca Zambello always brings fresh viewpoints to problematic repertoire opera, and this take on Giuseppe Verdi's classic story of a passionate call girl and her fancy boyfriend is no exception; Vanessa Vasquez and Daniel Montenegro are the ill-fated duo; Kauffman Center for the Performing Arts. Contact: 816-471-7344 or kcopera.org.
6 William Baker Festival Singers; Anchored in the Lord; The choir's 25th anniversary season opens with a program of sacred music from a wide range of eras, traditions, and genres; St. Mary's Episcopal Church. Contact: 913-488-7524 or festivalsingers.org.
10 Kansas City Jazz Orchestra; The Voice; Kansas City's "own" professional jazz ensemble presents Deborah Brown, the legendary, Kansas City-born vocalist who has performed in more than 50 countries; she took inspiration from both Charlie Parker and Betty Carter, yet her straightforward, gorgeously soulful voice often found greater appreciation overseas than at home; Kauffman Center for the Performing Arts. Contact: 816-994-7222 or kcjo.org.
12 Bach Aria Soloists and Heart of America Shakespeare Festival; Women of Note in Shakespeare and Song; An all-female ensemble presents music and readings by and about strong women in literature: with compositions by Barbara Strozzi, Hildegard von Bingen, Maria Martinez, Ingrid Stölzel, and others; Kansas City Public Library, Plaza Branch. Contact: bachariasoloists.com.
15-16 PNC Broadway in Kansas City; R.E.S.P.E.C.T; This musical journey through the life of Aretha Franklin is the ultimate tribute to the Queen of Soul and features classics such as "Natural Woman," "Think," "Chain of Fools," and many others; Kauffman Center for the Performing Arts. Contact: broadwayinkc.com.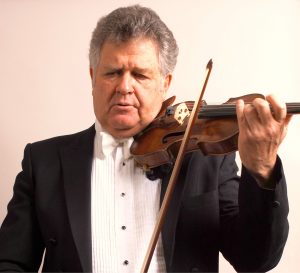 19 International Center for Music at Park University; Shmuel Ashkenasi, violin; As part of its 20th anniversary season, the Center presents a performance and public master class (the latter featuring local students) by one of the most underappreciated violin masters of our time; 1900 Building. Contact: 1900bldg.com.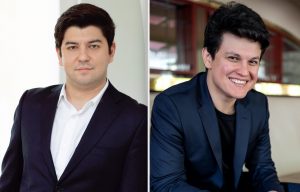 25-27 Kansas City Symphony; Behzod Abduraimov, piano, and Aziz Shokhakimov, conductor; Two Uzbek compatriots join forces for a rafter-rattling rendition of Sergei Prokofiev's Piano Concerto No. 2, on a program that also features Antonín Dvořák's sweet and sunny Eighth Symphony; Kauffman Center for the Performing Arts. Contact: 816-471-0400 or kcsymphony.org.
30-December 18 Unicorn Theatre; Clyde's; Two-time Pulitzer Prize-winning Playwright Lynn Nottage steps away from her more serious mode to create a "feisty comedy" (The Washington Post) about four formerly incarcerated line cooks who argue about how best to transcend their situation; Unicorn Theatre. Contact: 816-531-7529 or unicorntheatre.org.
—By Paul Horsley
To reach Paul Horsley, performing arts editor, send an email to paul@kcindependent.com or find him on Facebook (paul.horsley.501) or Twitter/Instagram (@phorsleycritic).
After more than two decades and four deans, it was beginning to look as if the UMKC Conservatory's dream of a new facility would remain just that: a dream. Until…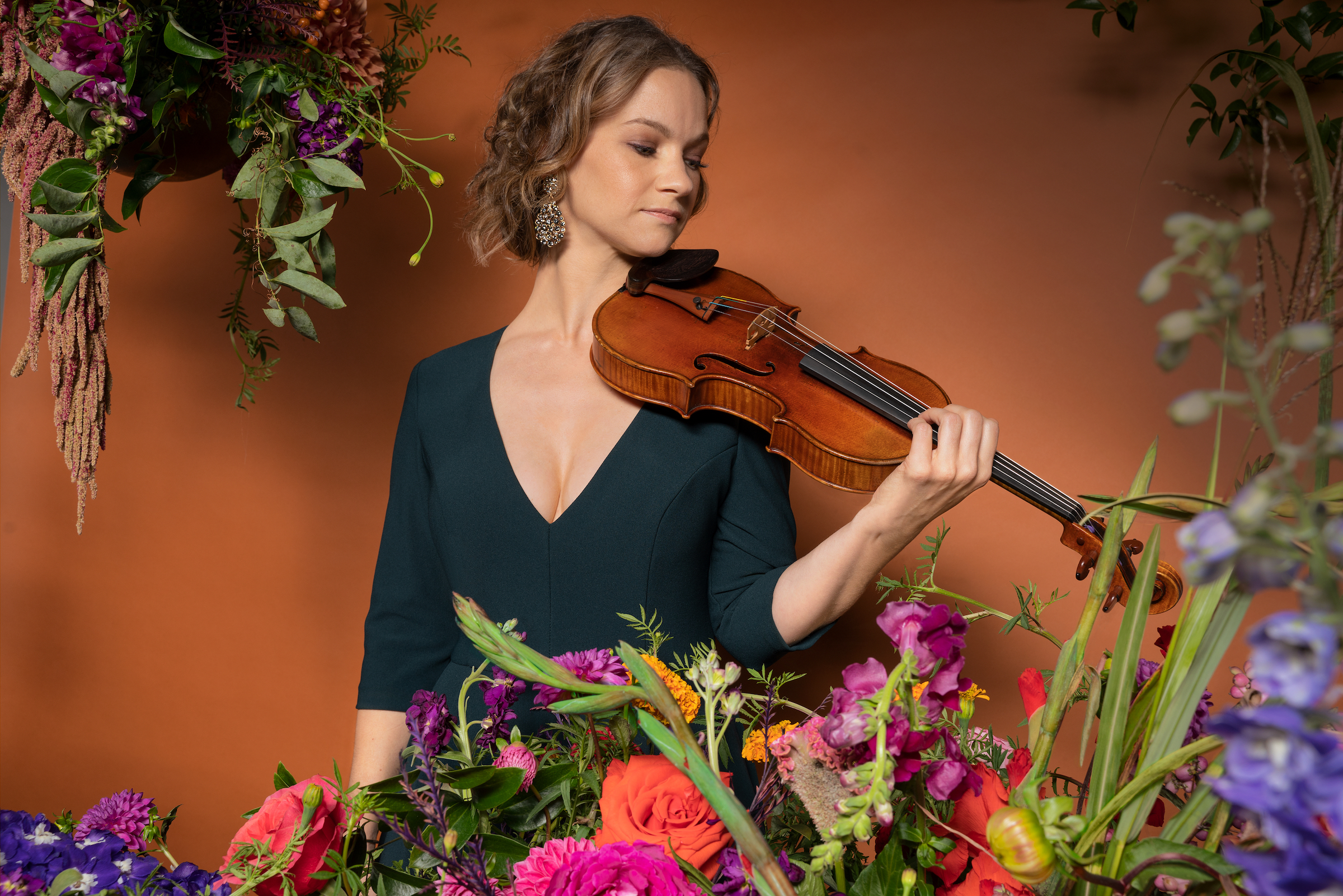 One woman, standing alone onstage. No pianist, no music-stand: Just Hilary Hahn and her violin, creating miracles. That is what Harriman-Jewell Series audiences are likely to experience this October 13th,…
Oh the weather outside is frightful(ly hot). But it won't be for long, so take a close look at this fall's diverse and provocative mix of music, dance, and theater:…
Kansas City Ballet always seems to be building something. For decades, it engaged in refitting existing buildings to meet its day-to-day needs: from the Westport Allen Center to the National…