Best of Spring 2019: Music, theater, dance, and more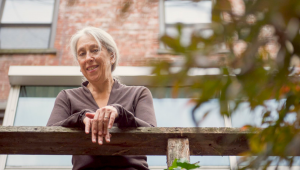 Some day we hope to live in a world where we don't need to refer to "women composers" or "women playwrights." (How about just "composers," "playwrights"?)
But for now, let's just celebrate the fact that 2019 looks to be the Year of the Woman, at least as far as KC's performing-arts scene goes. Never in our history have women figured so prominently into the music, theater and dance worlds: from concerts of music entirely by women to several ballets and at least four plays by eminent artists. Throw in a preponderance of female stage directors and performers and you've got the beginnings of a new world order!
JANUARY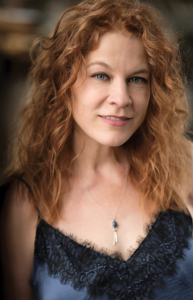 Through January 27 Kansas City Actors Theatre; Death and the Maiden; Cinnamon Schultz directs this Olivier Award-winning play of oppression, suspicion and retribution; City Stage at Union Station Kansas City. Contact: 816-235-6222 or www.kcactors.org.
22-February 3 Black Repertory Theatre of Kansas City; Looking Over the President's Shoulder; James Still's one-man play is based on the same real-life story of Alonzo Fields (a butler who served four presidents) recounted in the film The Butler;Bruce R. Watkins Cultural Heritage Center. Contact: 816-663-9966 or www.brtkc.org.
22-February 10 The Coterie Theatre; Secret Soldiers: Heroines in Disguise; Wendy Lement's historical play tells the remarkable stories of four women who served in the Civil War; Coterie Theatre, Crown Center of Kansas City. Contact: 816-474-6552 or www.thecoterie.org.
25 1900 Building; The Music of Susan Kander; The Kansas City native is also an internationally acclaimed composer, so a program featuring the local premiere of her one-woman opera Driving While Black and the world premiere of a song cycle on poems of the late KC poet Michelle Boisseau is a very big deal indeed; 1900 Building. Contact: 913-730-1905 or www.1900bldg.com.
FEBRUARY
1 Bach Aria Soloists; Celebrating Women; BAS joins the fray with a program of Hildegard Von Bingen, Elisabeth Jacquet de la Guerre, Barbara Strozzi, Reena Esmail, Fanny Mendelssohn, Clara Schumann and (Kansas City's own) Chen Yi; 1900 Building. Contact: 816-820-1473 or www.bachariasoloists.com.
1-3 Owen/Cox Dance Group;What Keeps Mankind Alive: Music by Kurt Weill and Bertolt Brecht; Kansas City's sharpest-looking contemporary dance group presents Jennifer Owen's choreography to the darkly witty music of two 20th-century giants, plus a collaboration with her husband, composer Brad Cox, called Letterbox. MTH Theater at Crown Center. Contact: 913-469-4445 or www.owencoxdance.org.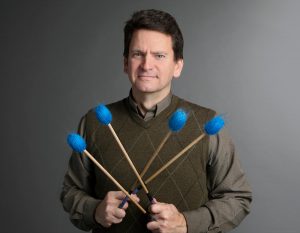 8-10 Kansas City Symphony; Dvorák's "New World," Gershwin and Pat Metheny; Illustrious KC native Pat Metheny's Imaginary Day for Vibraphone, Marimba and Orchestra receives its local premiere, featuring the Philadelphia Orchestra's Christopher Deviney and KCS Principal Percussionist Christopher McLaurin; Kauffman Center. Contact: 816-471-0400 or www.kcsymphony.org.
13 Kansas City Chamber Orchestra, with the Park University International Center for Music; Bridges of the Heart; KCCO's annual Valentine's concert highlights prominent student soloists from one of America's great "boutique" conservatories; Folly Theater. Contact: 816-235-6222 or www.kcchamberorchestra.org.
15-24 Kansas City Ballet; Lady of the Camellias; Val Caniparoli's choreographic vision of Alexandre Dumas' romantic tragedy takes some slightly different turns than the version told in Verdi's opera La Traviata; Kauffman Center. Contact: 816-931-8993 or www.kcballet.org.
20-April 21 New Theatre Restaurant; Biloxi Blues; This poignant classic by the great Neil Simon, who died this August, features Emmy Award-winner Peter Scolari; New Theatre Restaurant. Contact: 913-649-7469 or www.newtheatre.com.
21-March 10 Metropolitan Ensemble Theatre; Seven Guitars; KC is treated to a rare performance of the sixth of August Wilson's 10 "Pittsburgh Cycle" plays, which chronicle various facets of the black experience in 20th-century America; Warwick Theatre. Contact: 816-569-3226 or www.metkc.org.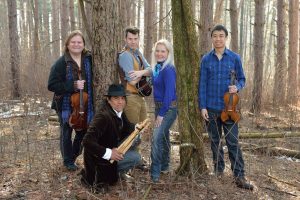 23 UMKC Conservatory of Music and Dance Artist Series; ETHEL and Robert Mirabal; One of America's most daring contemporary music groups is joined by the eminent Native American flutist from Taos, New Mexico; White Recital Hall, UMKC. Contact: 816-235-6222 or conservatory.umkc.edu.
24 & 26 Spire Chamber Ensemble; Brahms Requiem: Version for Choir and Piano Duet; This crack ensemble is the latest (of several) to tackle Brahms' smaller-scale arrangement of his choral masterpiece; Grace Cathedral, Topeka (February 24) and Village Presbyterian Church (February 26). Contact: www.spirechamberensemble.org.
MARCH
6-31 Unicorn Theatre; The Humans; Stephen Karam's explosive tale of a "typical (and slightly dysfunctional) American family" won the 2016 Tony Award for Best Play; Unicorn Theatre. Contact: 816-531-7529 or www.unicorntheatre.org.
13 Kauffman Center Presents; Anoushka Shankar; The world's leading composer-sitarist is the daughter of, yes, that Shankar, with whom she began to study at age 9; she performs both traditional Indian music and experimental works; Kauffman Center. Contact: 816-994-7222 or www.kauffmancenter.org.
21 Harriman-Jewell Series; San Francisco Symphony, Michael Tilson Thomas, conductor; This treasure of an ensemble performs Ravel, Mozart (Violin Concerto No. 3, with the magnificent soloist Christian Teztlaff) and Sibelius (the Symphony No. 2); Kauffman Center. Contact: 816-415-5025 or www.hjseries.org.
22 Kansas City Jazz Orchestra; Spring Fever; Kansas City's premiere jazz series continues with music of Billy Strayhorn, John Coltrane and Nat King Cole; Kauffman Center. Contact: 816-994-7222 or www.kcjo.org.
28-31 Kansas City Symphony; Carmina Burana; Guest conductor Ryan McAdams also brings, in addition to Orff's potboiler, works of Sarah Kirkland Snider (Something for the Dark) and August Read Thomas (EOS: Goddess of the Dawn); Kauffman Center. Contact: 816-471-0400 or www.kcsymphony.org.
APRIL
4-20 Spinning Tree Theatre; Billy Elliot; With music by Elton John and book and lyrics by Lee Hall, this jubilant tale of boxing, bullying, and ballet won 10 Tony Awards, including that for Best Musical; Just Off Broadway Theatre. Contact: 816-235-6222 or www.spinningtreetheatre.com.
5 Park University International Center for Music; ICM Masters in Concert: Daniel Veis and Helena Veisova; He is a Tchaikovsky Competition Silver Medalist and Park University professor, and she is one of Europe's finest pianists; together this husband-and-wife team plays music for cello and piano with uncanny unity of purpose; 1900 Building. Contact: 913-730-1905 or www.1900bldg.com.
5-6 Kansas City Women's Chorus; Unsung: Seven Women Who Helped Shape Society; Eric Lane Barnes' suite of seven choral songs celebrates the contributions of those who have fought for women's rights: from Susan B. Anthony and Ruth Bader Ginsburg to Billie Jean King and Margaret Cho; Folly Theater. Contact: www.kcwomenschorus.org.
9-14 Starlight Indoors; Friends! The Musical Parody; If you loved the TV show, you'll find Bob and Tobly McSmith's stage version a delight: It's funny enough that audiences get to provide their own laugh track; Starlight Theatre. Contact: 816-363-7827 or www.kcstarlight.com/indoors.
11-28 MTH Theater at Crown Center; Funny Girl; Bob Merrill and Jule Styne's memorable score, which includes "People" and "Don't Rain on My Parade," tells the real-life story of Broadway pioneer Fanny Brice; MTH Theater at Crown Center. Contact: 816-221-6987 or www.musicaltheaterheritage.com.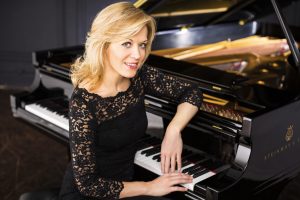 12 Carlsen Center Presents; Olga Kern, piano, with Dalí Quartet; Moscow-born Olga, who shared Gold Medals with Our Town's Stanislav Ioudenitch at the 2001 Van Cliburn Piano Competition, joins this classical-fusion group for tango and Brahms; Carlsen Center. Contact: 913-469-4445 or www.jccc.edu/carlsencenter.
19-May 19 Kansas City Repertory Theatre; Frida; Vanessa Severo assumes the title role in her own brilliant one-woman tour de force, which explores the life of the tormented, unconventional genius of 20th-century Mexican art; Copaken Stage. Contact: 816-235-2700 or www.kcrep.org.
25-May 12Black Repertory Theatre of Kansas City; Honky; Greg Kalleres' piquant play navigates race, rhetoric and the exploitative economics of urban footwear (among other things); Gem Theatre. Contact: 816-663-9966 or www.brtkc.org.
27 Folly Jazz Series; Arturo Sandoval; The Cuban-born jazz legend has won 10 Grammy Awards and has performed with artists from Frank Sinatra and Tony Bennett to Stevie Wonder and Ariana Grande; Folly Theater. Contact: 816-474-4444 or www.follytheater.org.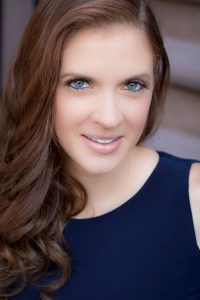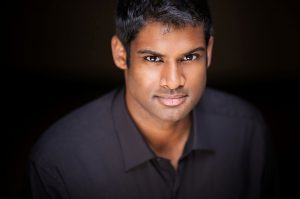 27-May 5 Lyric Opera of Kansas City; The Pearl Fishers; Bizet's "other" opera is also a passionate love story, but instead of Seville it's set in ancient Ceylon. The Lyric's solidly gifted cast includes Maeve Höglund, Sean Panikkar and John Moore; Kauffman Center. Contact: 816-471-7344 or www.kcopera.org.
30-May 5 KC Broadway Series/Broadway Across America; Rent: 20th Anniversary Tour; Jonathan Larson's musical-theater version of Puccini's La Bohème updates the setting (New York's East Village in the 1990s) with remarkable sure-footedness; Kansas City Music Hall. Contact: 816-421-7500 or www.broadwayinkc.com.
MAY
3-5 Störling Dance Theater; Sower; This fine Olathe-based company presents its latest "parable in dance," with choreography by founding director Mona Störling-Enna; TCH Stage & Studio, Oak Park Mall. Contact: www.storlingdance.org.
3-18 KC MeltingPot Theatre; Funnyhouse of a Negro; Adrienne Kennedy's Obie Award-winning plays from 1964 forms part of this company's initiative to encourage the performance of works by women past and present; Just Off Broadway Theatre. Contact: 816-226-8087 or www.kcmeltingpot.com.
5 Kansas City Youth Symphony; 60th Anniversary Finale Concerts; The organization celebrates 60 years with two concerts (on the same day) featuring several of its various ensembles; Kauffman Center. Contact: 816-897-0577 or www.youthsymphonykc.org.
5 & 7 Kansas City Chorale; Travels of Marco Polo; Charles Bruffy and his "home team" present music from East and West that represents the resting-places of the peripatetic merchant-explorer; Cathedral of the Immaculate Conception (May 5) and Our Lady of Sorrows (May 7). Contact: 816-235-6222 or www.kcchorale.org.
10 Opus 76; Classical Series 5; The penultimate program of this quartet's first full season includes one of Beethoven's thorniest and most celestial final works, the Op. 131 String Quartet. Contact: 913-653-6998 or www.opus76.org.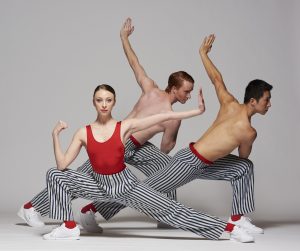 10-19 Kansas City Ballet; Tharp—Parsons—Forsythe; The mixed program features works by three of the most influential, and sensationally effective, choreographers of our time; Kauffman Center. Contact: 816-471-8993 or www.kcballet.org.
11 Harriman-Jewell Series; An Evening with Itzhak Perlman; The most significant living violinist is joined by his longtime pianist, the peerless Rohan de Silva; Kauffman Center. Contact: 816-415-5025 or www.hjseries.org.
17-19 Kansas City Symphony; Stern Conducts Mahler's Third; A gargantuan landmark of Western music and one of a conductor's most daunting challenges, the Third also includes a wonderful part for mezzo-soprano, sung here by Kelley O'Connor; Kauffman Center. Contact: 816-471-0400 or www.kcsymphony.org.
19 Musical Vocale; Resist: Challenging State and Circumstance; When music and social conscience unite, the result can be works as Melissa Dunphy's American Dreamers, James MacMillan's Cantos Sagrados and Zachary Wadsworth's War Dreams; venue TBA. Contact: www.musicavocale.org.
25-26 Te Deum Chamber Choir; Cathedral Classics; This ever-astonishing choir concludes its 11th season with music of Barber, Gorécki, Britten, Schnittke, Pӓrt, Walton and others; Cathedral of the Immaculate Conception (May 25) and Village Presbyterian Church (May 26). Contact: www.te-deum.org.
Cover photo: Anoushka Shankar / Photo by Didier Chérel 
To reach Paul Horsley, performing arts editor; send an email to paul@kcindependent.com or find him on Facebook or Twitter (@phorsleycritic).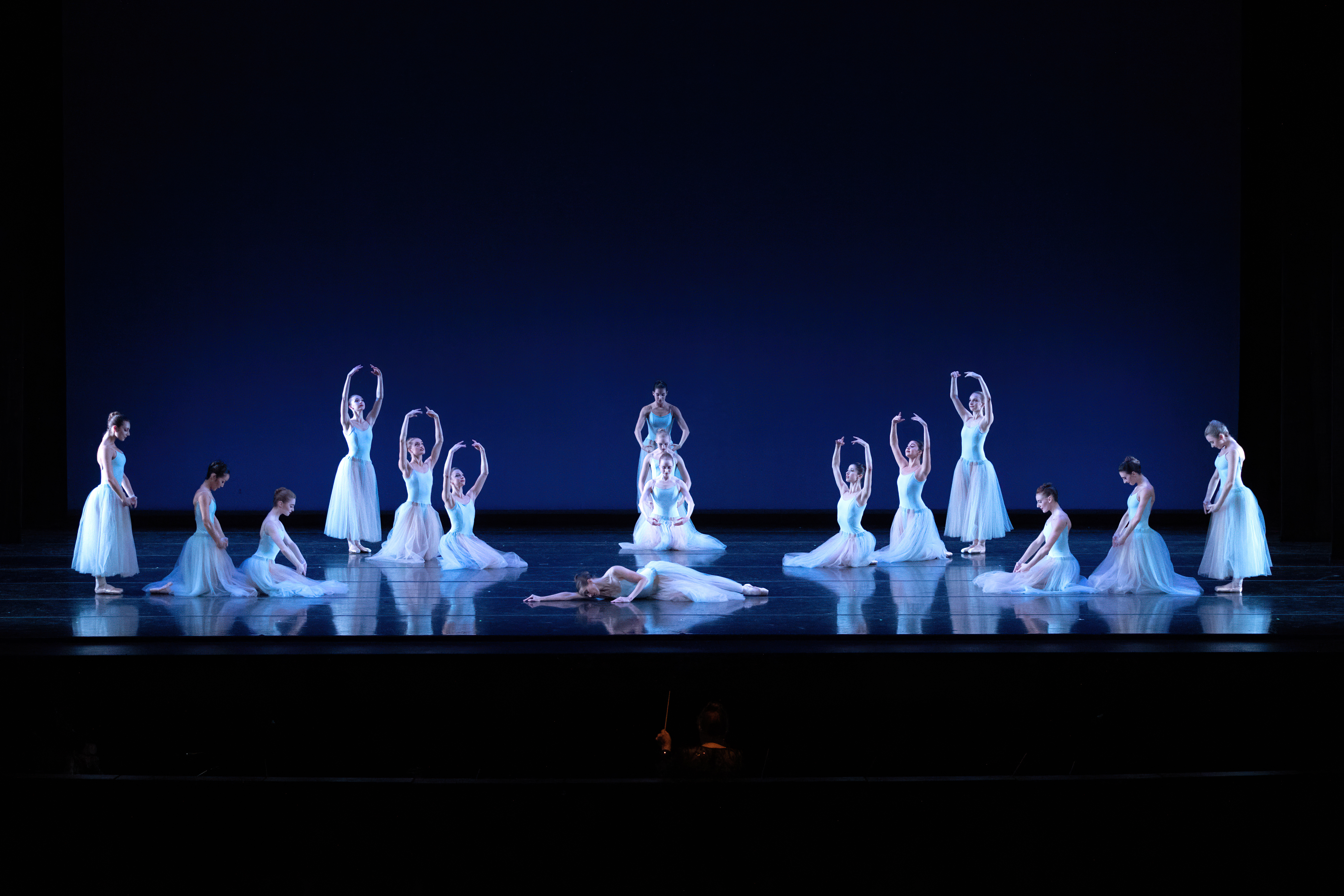 Oh, how George Balanchine's teachers back in Russia must have chafed at the finale of his Serenade, in which three women assert themselves through the most startling of means: After…
Many of the shows we are highlighting this fall are actually indoors! But always confirm your event a day or two ahead. SEPTEMBER August 27-September 19 Kansas City Repertory…
Devon Carney's great affection for classical ballet stands front and center in his lovingly choreographed Swan Lake, which the Kansas City Ballet introduced here in 2016 and is currently revisiting.…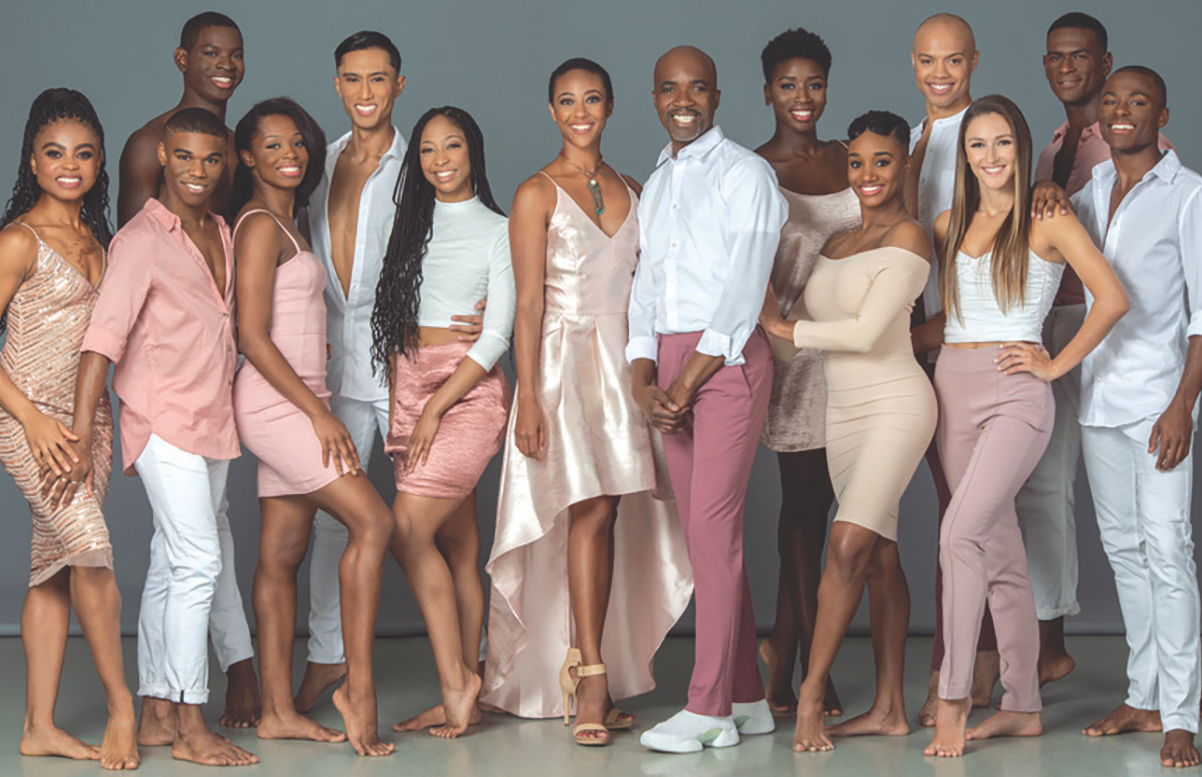 FEBRUARY 7-9  Kansas City Symphony; Zukerman Plays Beethoven's Violin Concerto; Michael Stern has invited the great American artist to help inaugurate the Symphony's dual celebration of Beethoven's 250th birthday and…