Frances and Winthrop Williams
Back in September 1926, The Independent published a photo with this caption: "Winthrop Williams, good-looking, popular, young business man, who has signed a contract for life!" That was our scribe's way of saying that Frances Royster had agreed to become Mrs. Winthrop Williams. We'll spare you some suspense: death parted Frances and Winthrop only briefly after more than 68 years of matrimony. 
Frances Caroline Royster was born on August 15, 1900. She was the daughter of Berenice Scarritt Royster and William Edgar Royster. (Of the Roysters' eight children, four daughters and two sons lived to adulthood.) Frances attended Pine Manor in Wellesley, Massachusetts. As the engagement announcement noted, "Upon her return home, she studied at the K. C. Art Institute and opened a cunning little studio at her home. So many clever things have emanated from her pen, [including] all the drawings on the Wolferman's menus… and the artistic cover for the Junior League Follies program. Particularly noteworthy was the series of advertisements she drew for Emery, Bird, Thayer's [department store] one Christmas [season] depicting current plays and movies."
Winthrop Taylor Williams was the son of Anne Dandridge Junkin Williams and Trezevant Williams. (In case you're wondering: yes, Martha Washington's maiden name was Dandridge.) Winthrop was born in Washington, D.C. on March 7, 1899 and was the younger brother of Emily Williams Miles (1887-1963). Anne Williams was a grass widow, as opposed to a sod widow, when she married John Gallatin Paxton. (Trezevant died in 1921.)  John was a lawyer in Independence and a widower. Years later, Winthrop remembered that Mr. Paxton made a promise to him on the day of the wedding: "I will never spank you." He kept his word. (Winthrop was younger than John's five children from his marriage to Mary Gentry Paxton.) By the time Frances and Winthrop became engaged, the Princeton graduate was working for his stepbrother at the Frank Paxton Lumber Company. 
Music and performing were among the interests the young couple shared. "Frances sings and plays the ukelele perfectly and with Winthrop 'put over an entr'acte number for the Chanticleer Players last winter [1925-1926] that would have added greatly to any Orpheum [theater] bill." In addition, Winthrop, ineligible for Junior League membership, "has been a feature of the Junior League Revues for several years, never too busy to give the time for rehearsals and contributing much to the success of each show."
The wedding was held at the Gladstone Boulevard home of Frances' grandparents, the Honorable and Mrs. Edward Lucky Scarritt. The bride wore her great-grandmother's wedding gown from 1840 as she descended the stairs to meet her bridegroom. (Imagine – the dress had been preserved in the family for 86 years! What no one could have predicted is that the Scarritts and their descendants would occupy that house for more than a century.)
Following a honeymoon in New Orleans and Havana, (we applaud their choices), the new Mr. and Mrs. Williams returned to Our Town. Winthrop's stepfather died in 1928. Mrs. Paxton moved from Independence, Missouri, to Westwood Hills, Kansas. She lived on West 49th Terrace until her death in 1945. Frances and Winthrop also moved to the neighborhood, residing on Glendale Road. Their son, Winthrop, Jr. (better known as Tuck) was born in November 1929, only a few weeks after the stock market crash. Their daughter, Ann, was born in April 1934. 
What set Frances and Winthrop apart from some of their contemporaries was that both found work that used their talents – and that they were supportive of each other, during a time when two-career couples were far from the norm. In the early 1930s, Frances created a cartoon strip, "Cuddles and Tuckie," that ran in the Kansas City Star and went into syndication. (Tuck was the inspiration for Tuckie, but Cuddles existed before Ann.)  The duo also appeared in books. Beginning in 1941, Frances also wrote scripts for a radio program based on the characters, which aired on WDAF.  Listeners might know Frances' words but not her voice, because children played the parts. Winthrop's voice was well-known: he played the banjo and sang on a WDAF program at night – he did this in addition to his work at the lumber company. 
Frances and Winthrop were still singing duets together 40 years after their marriage, according to The Independent in 1966. In addition to everything they had in common, they would enjoy long, active lives. The house on Glendale Road was home to both of them until Winthrop died at the age of 95 on March 5, 1995. Frances remained there until shortly before her death at 98 on October 19, 1998. Both are buried in Mount Washington Cemetery, amid a bevy of Scarritts and Roysters – just as Frances' grandfather envisioned when he bought the plots, long before Frances and Winthrop had even met.  
[Editorial Note: Winthrop Williams' stepfather is Heather's great-grandfather.]
Also featured in the January 19, 2019 issue of The Independent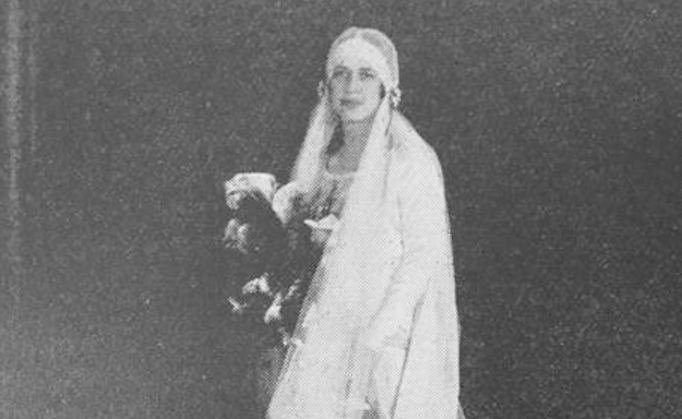 In 1942, Random House published Instruct My Sorrows, a first novel with a distinctly unusual author's bio: "Clare Jaynes was born some thirty years ago in Kansas City and again…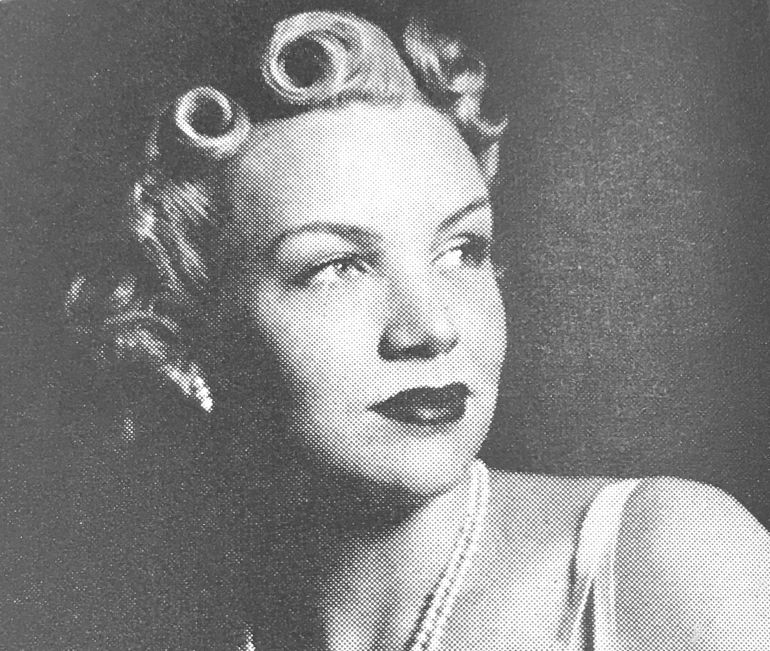 Are these the eyes of a killer? Technically, no. All that was years in the future… Back in July 1939, our scribe wrote glowingly of a young woman who graced…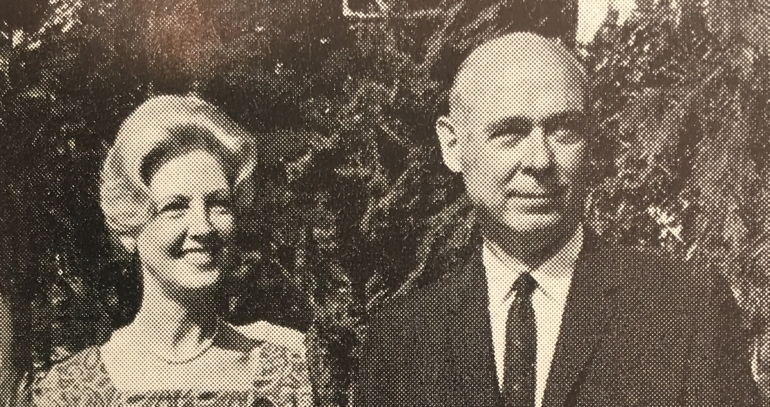 She married a jazz musician. That doesn't completely explain Tillie Heyle's love for the Conservatory, but it's a good start. During his college days at the University of Missouri, Alvin…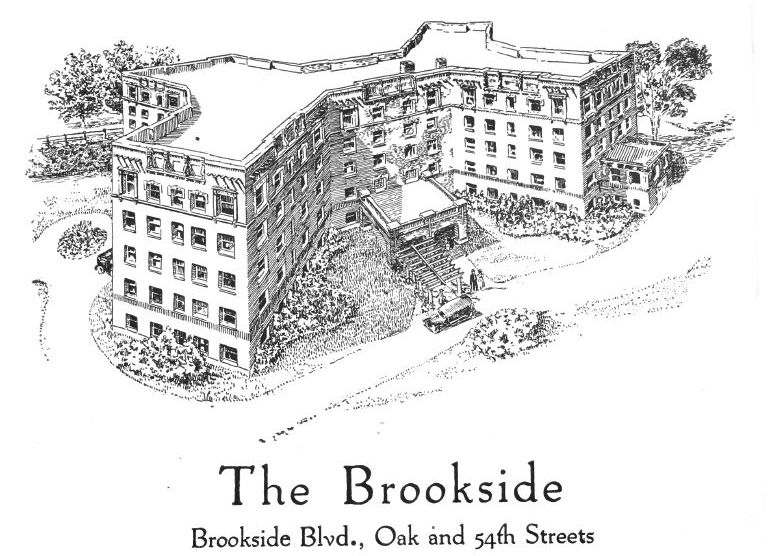 Author's note: A decade ago, Michael Churchman wrote Storied Halls: The Brookside Hotel, Treadway Hall, and the Crestwood Condominiums Through Ninety Years, and this scribe is heavily indebted to him…