BEST OF SPRING 2020: Choice moments in music, theater, and dance
FEBRUARY
7-9  Kansas City Symphony; Zukerman Plays Beethoven's Violin Concerto; Michael Stern has invited the great American artist to help inaugurate the Symphony's dual celebration of Beethoven's 250th birthday and what would have been the 100th birthday of Michael's father, Isaac Stern, who discovered Pinchas Zukerman as a 13-year-old Israeli wunderkind and brought him to the Juilliard School for study; "Pinky" would become a lifetime friend and colleague of the Stern family; Kauffman Center. Contact: 816-471-0400 or kcsymphony.org.
14-29  KC MeltingPot Theatre; A Raisin in the Sun; Nicole Hodges-Persley directs an exceptional cast (including Lynn King, Jerron O'Neal, Jabrelle Herbin) in Lorraine Hansberry's path-forging 1959 play about an African-American family in Chicago hoping to improve its situation with a $10,000 life-insurance policy; Just Off Broadway Theatre. Contact: 816-226-8087 or kcmeltingpot.com.
20-22  Landlocked Opera Inc. and NAVO Arts; The Magic Flute; This fledgling little opera company, under Jonathan and Christina Ray's artistic direction, joins forces with the chamber ensemble NAVO to present a chamber-sized production of Mozart's enigmatic final opera; Atonement Lutheran Church. Contact: landlockedopera.org.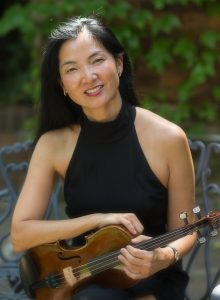 22  Bach Aria Soloists; Bach Aria Soloists Extravaganza; Each of the ensemble's principal members is featured soloist: Violinist Elizabeth Lane performs Bach's E-major Violin Concerto,soprano Sarah Tannehill Anderson sings portions of the virtuosic Cantata No. 51, cellist Hannah Collins performs the C-major Cello Suite, and Elisa Bickers performs the D-minor Harpsichord Concerto; the program also includes the Brandenburg Concerto No. 5, and Bach scholar Michael Marissen of Swarthmore College offers commentary; Westport Presbyterian Church. Contact: 816-820-1473 or bachariasoloists.com.
29  Kansas City Women's Chorus; Equity and Justice For All; The choir joins other community groups under the direction of Dr. Felicia Barber (of Westfield State University in Massachusetts) for a program celebrating Black History Month and highlighting a focus on social justice; location TBA. Contact: 816-822-2344 or kcwomenschorus.org.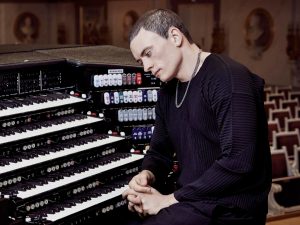 MARCH
4  Kauffman Center Presents; Buster Keaton's The General; Internationally renowned organist Cameron Carpenter will perform a live, and doubtless rather extravagant, accompaniment to the silent classic film, on the Julia Irene Kauffman Casavant Organ that forms such a dramatic presence at the front of Helzberg Hall; Kauffman Center. Contact: 816-994-7222 or kauffmancenter.org.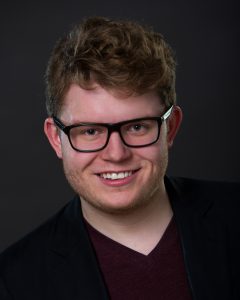 6  William Baker Festival Singers; The Music of Ed Frazier Davis; The Festival Orchestra and the Concert Choir of William Jewell College join the Baker ensemble for a program devoted to the music of its composer-in-residence; included are the Seven Last Words from the Cross and a new work featuring soprano Sarah Tannehill Anderson, with guest conductors Anthony Maglione and Sir Andrew Davis (who is Ed's eminent father); Kauffman Center. Contact: 816-994-7222 (for tickets) or festivalsingers.org.
7  Spire Chamber Ensemble; Bach's B-minor Mass; Kansas City's celebrated 10-year-old Baroque choral and instrumental ensemble, which causes a sensation each holiday season with its Messiah,presents one of the most exalted works of Western music, featuring soloists from the choir and led by Ben Spalding; Grace & Holy Trinity Cathedral. Contact: spirechamberensemble.org.
17-22  Sabates Eye Centers KC Broadway Series; A Fiddler on the Roof; The 1964 stage masterpiece by Jerry Bock (music), Sheldon Harnick (lyrics), and Joseph Stein (book), which won 10 Tony Awards, recounts the life of a Jewish family struggling to maintain traditions and identity in early-20th-century Russia; director Bartlett Sher has brought a new vision to the piece, with movement by choreographer Hofesh Shechter based on Jerome Robbins' original staging; Kauffman Center. Contact: 816-421-7500 or kansascity.broadway.com.
19-22  UMKC Conservatory Artist Series; Albert Herring; This rare local performance of Benjamin Britten's comic "chamber opera," based on Guy de Maupassant's novella Le Rosier de Madame Husson, is directed by nationally renowned stage director Alan Hicks and features talent from the Conservatory's ranks; White Recital Hall. Contact: 816-235-6222 or conservatory.umkc.edu.
25  1900 Building/International Center for Music at Park University; Behzod Abduraimov, piano; Our Town's most famous young pianist, who went almost directly from Park University's music program to the world's most prominent concert stages, performs Chopin's complete Preludes (Op. 28), Debussy's Children's Corner, and Mussorgsky's massive Pictures at an Exhibition; 1900 Building. Contact: 1900bldg.com.
28-29  Heartland Men's Chorus; Smitten with Britain; One of Kansas City's most durable choirs, established in 1986, celebrates a variety of music from the United Kingdom: everything from the Beatles to Adele, Sam Smith to Elton John, Billy Elliot to Kinky Boots; Folly Theater. Contact: 816-931-3338 or hmckc.org.
APRIL
5  Opus 76; The Seven Last Words of Christ; Kansas City's only locally based string quartet (Violinists Keith Stanfield and Zsolt Eder, Violist Ashley Stanfield, and Cellist Sascha Groschang) performs Max Bruch's Kol Nidre (in an arrangement by Jesse Yukimura) and Haydn's nine-movement instrumental tribute to Jesus' final utterances; St. Michael the Archangel Catholic Parish. Contact: 913-653-6998 or opus76.org.
17-May 3  Spinning Tree Theatre; La Cage aux Folles; This delicious musical by Harvey Fierstein (book) and the recently deceased Jerry Herman (music and lyrics), which received a Tony Award for Best Musical in 1984, gets royal treatment by this plucky theater group; Johnson County Arts and Heritage Center. Contact: 816-235-6222 or spinningtreetheatre.com.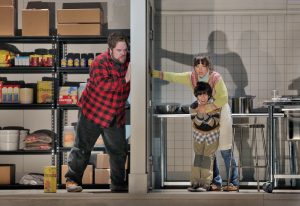 25-May 3 Lyric Opera of Kansas City; The Shining; One couldn't have asked for a more distinguished pair of collaborators than composer Paul Moravec and librettist Mark Campbell, both of whom have won Pulitzer Prizes, to adapt Stephen King's novel into a bone-rattling opera; the Lyric's "dream team" also includes stage director Eric Simonson and world-renowned conductor Gerard Schwarz; Kauffman Center. Contact: 816-471-7344 or kcopera.org.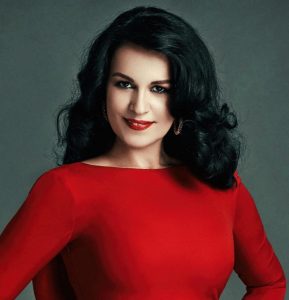 26  Harriman-Jewell Series; Angela Gheorghiu, soprano; The Series continues its ongoing presentation of legendary opera stars with the local debut by the one of the most gloriously engaging singers of our time, the Romanian-born winner of five Gramophone Awards, appearing here with Pianist Alexandra Dariescu; Kauffman Center. Contact: 816-415-5025 or hjseries.org.
26-27  Te Deum; The Divine Liturgy of St. John Chrysostom; This rare and unconventional homage to Russian, Greek and American Orthodox traditions, led by Te Deum founding director Matthew Christopher Shepard, features music of Rachmaninoff, Arvo Pärt, Benedict Sheehan, and others; Village Presbyterian Church (April 26) and Country Club United Methodist Church (April 27). Contact: te-deum.org.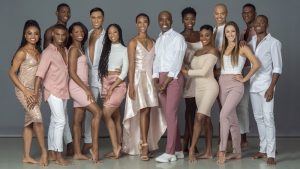 MAY
1-2  Kansas City Friends of Alvin Ailey; Ailey II; There is something enormously compelling about dancers in the early stages of stellar careers, and few groups exert the energy of the New York-based Ailey II; under the artistic direction of Troy Powell they bring new works and classics from the Ailey repertoire, with two public performances and the 35th anniversary gala; Folly Theater. Contact: 816-471-6003 or kcfaa.org.
2  Kansas City Chamber Orchestra; Mystical Spring; The prodigiously gifted students from Park University's International Center for Music will join Conductor/Artistic Director Bruce Sorrell for a program of concertos and other works; Unity Temple on the Plaza. Contact: 816-235-6222 (tickets) or kcchamberorchestra.org.
8-17  Kansas City Ballet; Celts; The company's annual mixed-repertory program features works of Lila York (Celts, a refreshingly non-cliché fusion of ballet and Irish dance), Edwaard Liang's Wunderland (to music of Philip Glass), and Balanchine's Serenade (with the Kansas City Symphony performing live in the pit); Kauffman Center. Contact: 816-931-8993 or kcballet.org.
9  Carlsen Center Presents; Alonzo King's LINES; This path-forging contemporary dance group makes its first area appearance in several years, with the local premiere of Alonzo's evening-length Figures of Speech, a collaboration with Slam Poet Bob Holman dealing with the preservation of disappearing Native American languages, poetry, and music; Carlsen Center. Contact: 9s3-469-4445 or jccc.edu/carlsen-center-presents.
14-24  The Barn Players; The Laramie Project; Moisés Kaufman's collaboration with the Tectonic Theatre Project, which dealt with the 1998 murder of gay University of Wyoming student Matthew Shepard, pretty much altered the way we view "verbatim theater" (drama drawn from documentary materials) and its potential for social change; Ashton Botts directs; The Arts Asylum. Contact: 913-432-9100 or thebarnplayers.org.
—By Paul Horsley
To reach Paul Horsley, performing arts editor; send an email to paul@kcindependent.com or find him on Facebook (paul.horsley.501) or Twitter (@phorsleycritic). For more info, visit the Arts Corner at kcindependent.com.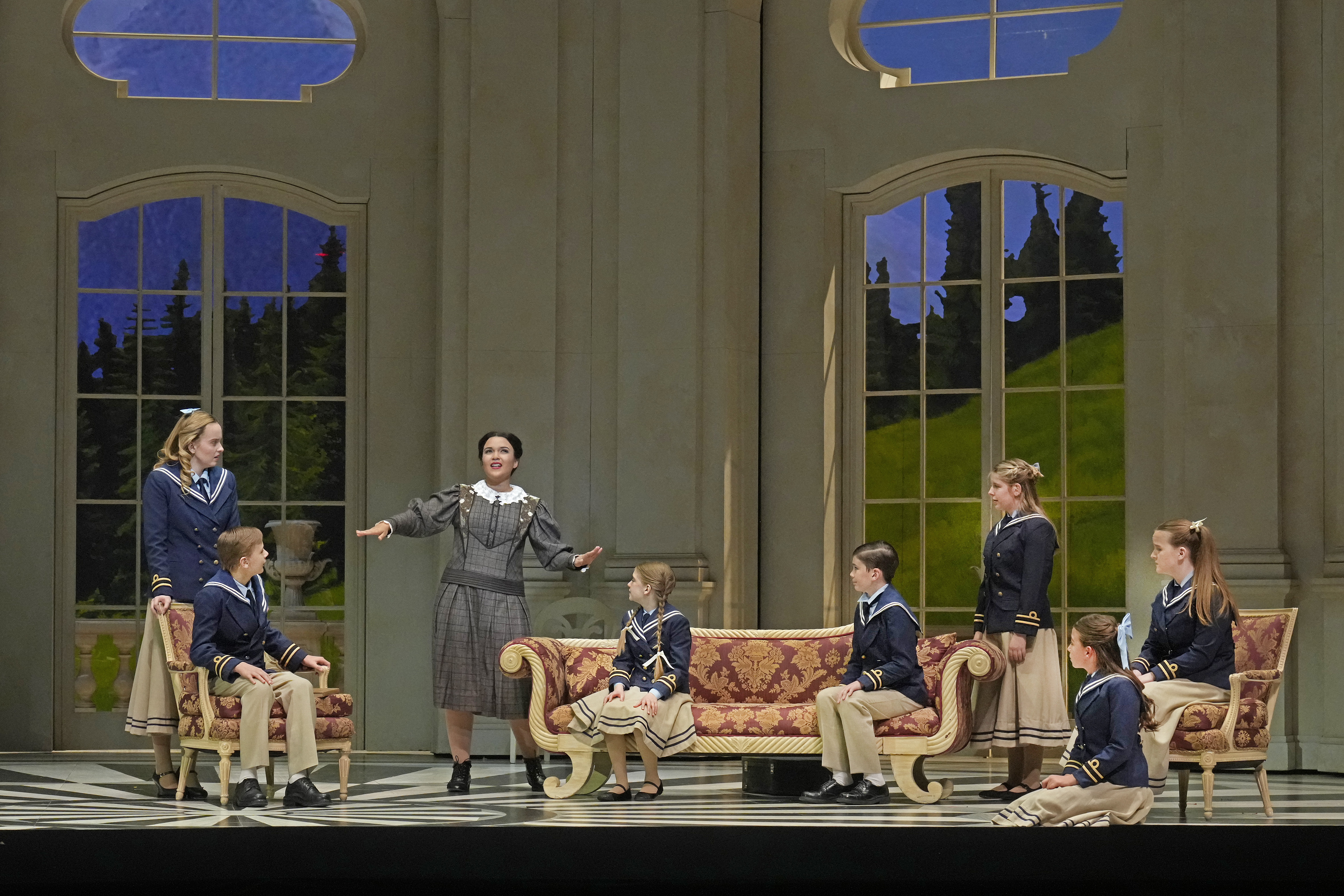 If any musical is worthy to be performed by an opera company, it is The Sound of Music. Its best songs are not just Rodgers & Hammerstein at their most…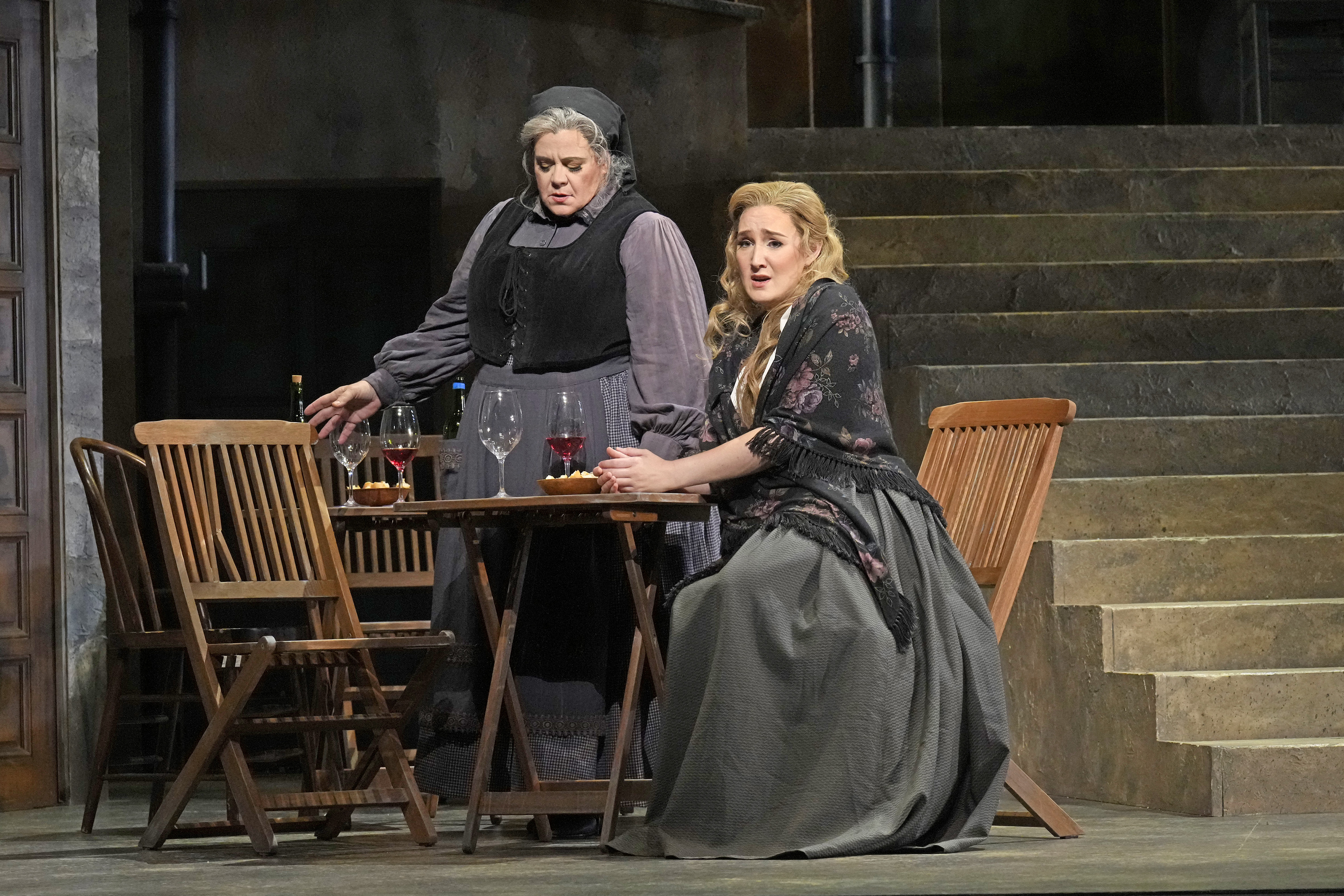 The double-bill of Pietro Mascagni's Cavalleria rusticana (1890) and Ruggero Leoncavallo's Pagliacci (1892) remains one of the most accessible evenings at the opera. With busy choruses, passionate arias and ensembles,…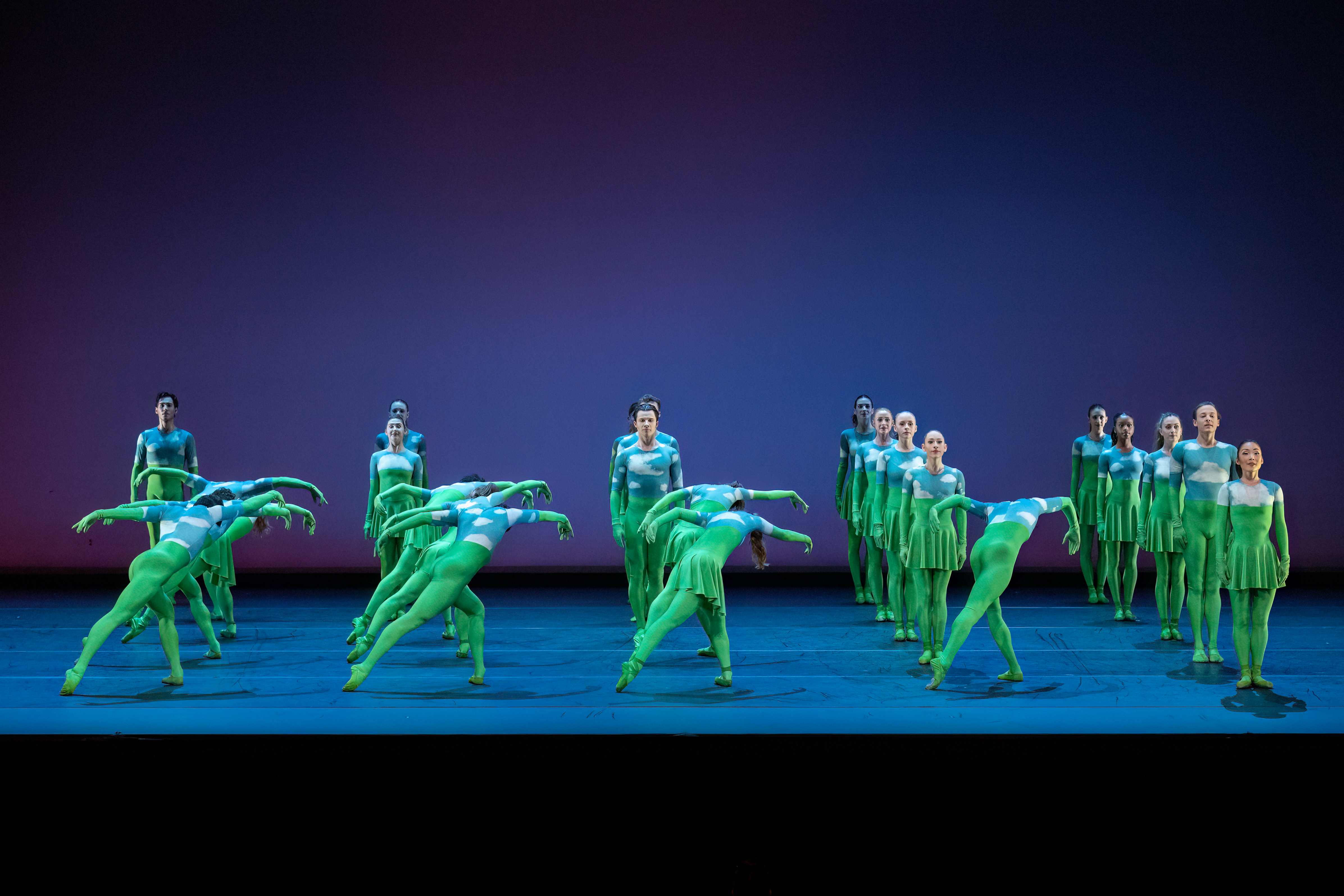 Each spring, the Kansas City Ballet presents a program of mixed repertoire embodying some of the more fascinating trends in contemporary ballet: where dance has been recently, where it stands…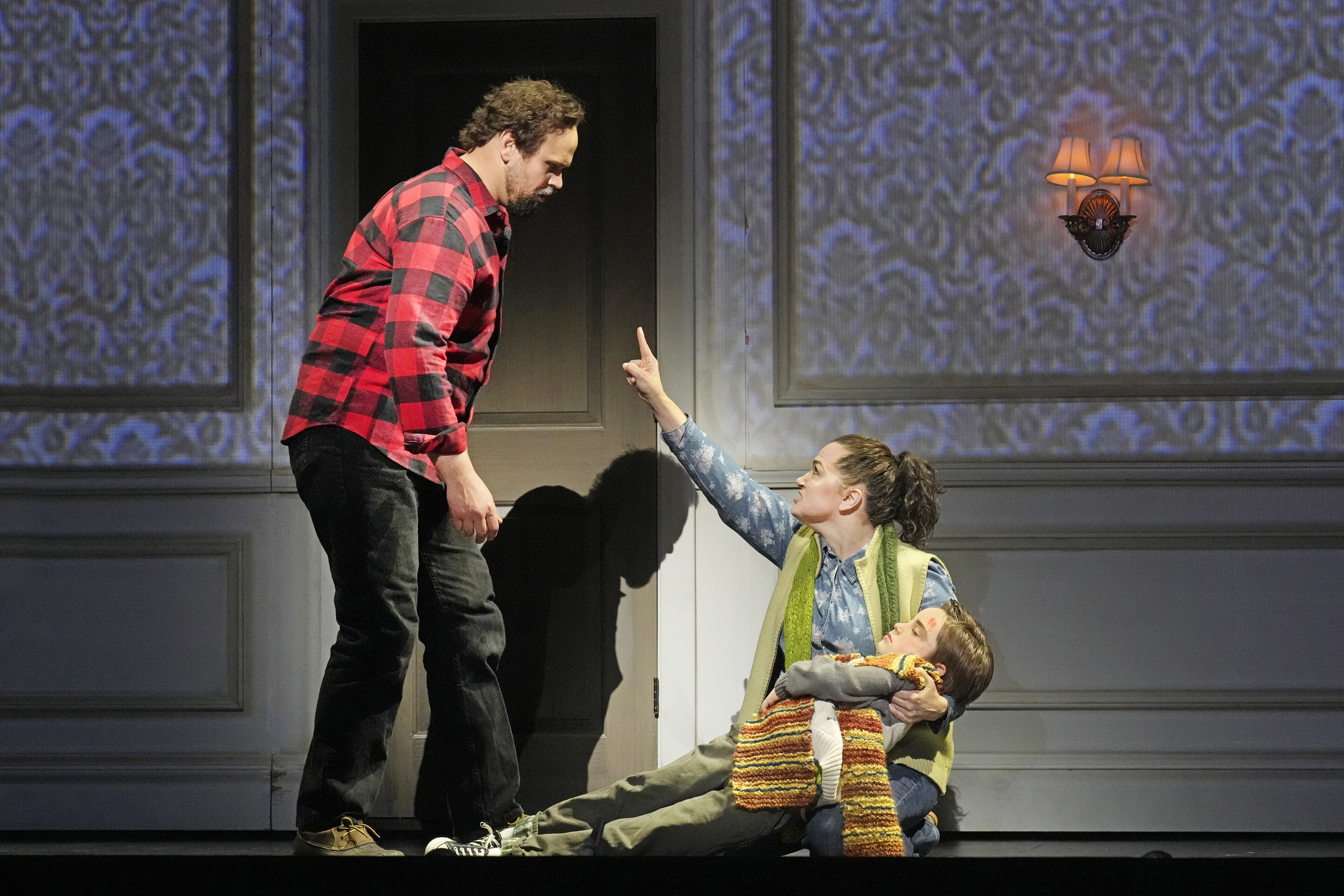 One of the reasons that Stephen King's horror stories are so indelibly etched onto our consciousness is that their macabre ingenuity has lent itself so readily to screen adaptation. Far…