BEST OF SPRING 2022
Local offerings of music, theater, and dance display evolving awareness of diversity and inclusiveness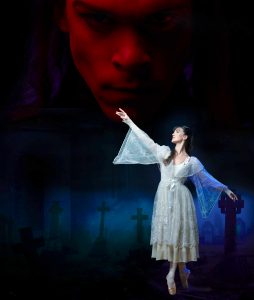 FEBRUARY
18-27 Kansas City Ballet; Dracula; Michael Pink's 1996 choreographic setting of Bram Stoker's novel, with an original score by composer Philip Feeney, was a runaway hit at its local premiere in 2014, and audiences have been awaiting its return; Kauffman Center for the Performing Arts. Contact: 816-931-8993 or kcballet.org.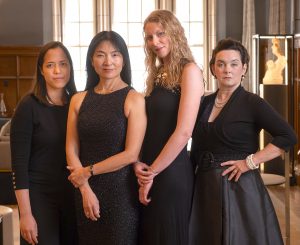 26 Bach Aria Soloists and Wylliams/Henry Contemporary Dance Company; BAS with Wylliams/Henry; Kansas City's leading vocal-chamber ensemble performs works choreographed to the music of Johann Sebastian Bach, Claudio Monteverdi, and Marc O'Connor, featuring choreographers DeeAnna Hiett and Mary Pat Henry, and instrumental works by Antonio Vivaldi and Jean-Philippe Rameau; The Main Stage at Crown Center. Contact: 816-769-2575 or bachariasoloists.com.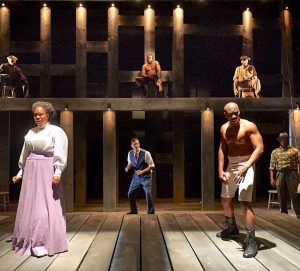 MARCH
8-27 Kansas City Repertory Theater; The Royale; Marco Ramirez' remarkable play about champion boxer Jack Johnson, who became the first Black heavyweight champion in 1910, won two Obie Awards, and has earned critical acclaim around the nation; its local premiere is directed by Steph Paul; Copaken Stage. Contact: 816-235-2700 or kcrep.org.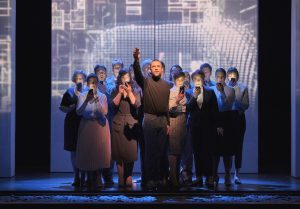 11-13 Lyric Opera of Kansas City; The (R)evolution of Steve Jobs; The opera by tech-savvy composer Mason Bates and librettist Mark Campbell, which was the sensation of Santa Fe Opera's 2017 season, uses electronic sounds and experimental methods to tell the story of one of America's greatest and most controversial innovators; this new production is directed by Tomer Zvulun, with the Kansas City Symphony conducted by Michael Christie; Kauffman Center for the Performing Arts. Contact: 816-471-7344 or kcopera.org.
25-27 Kansas City Symphony; La Mer and Brahms' Violin Concerto; One of the legendary soloists of our time, Midori, performs Brahms' lyrical, hyper-dramatic Violin Concerto, on a program led by Michael Stern that also includes Claude Debussy's La Mer and a new work by Anna Clyne, This Midnight Hour; Kauffman Center for the Performing Arts. Contact: 816-471-0400 or kcsymphony.org.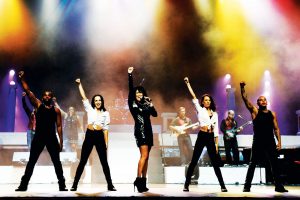 26-27 Heartland Men's Chorus; Whitney; The program features a full program of the music of the incomparable Whitney Houston, whose legacy and personal struggles permit people from all walks of life to connect to her style, her triumphs, and her heartbreaks; Folly Theater. Contact: 816-931-3338 or hmckc.org.
APRIL
3 William Baker Festival Singers & Chamber Orchestra; Bach's St. John Passion; The fearless local ensemble and vocal soloists take up one of the monuments of the choral repertoire, in a program that is the choir's Ninth Annual Kenneth Babcock Memorial Masterworks Concert; Grace & Holy Trinity Cathedral. Contact: 913-488-7524 or festivalsingers.org.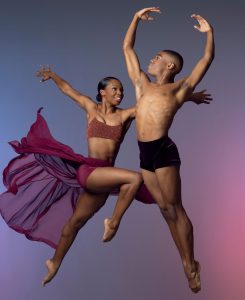 8-9

Kansas City Friends of Alvin Ailey;
Ailey II;
The virtuosic and vividly entertaining second company of the Ailey universe presents works from the Ailey repertoire and beyond, in public concerts that take place on the evening of April 8th, the afternoon of April 9th, and at the
Annual Benefit Gala,
"In Good Company," on the evening of April 9th; Folly Theater. Contact: 816-471-6003 or kcfaa.org.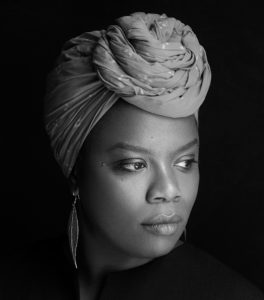 8-16 Black Repertory Theatre of Kansas City; Pass Over; Antoinette Chinonye Nwandu's new play, a unique nod to disparate sources including Biblical tales and Waiting for Godot, was one of the first plays to hit Broadway post-COVID-19, in its premiere last summer; Kansas City is uniquely fortunate to get to see it here, directed by company Founding Director Damron Russel Armstrong; The Black Box in the West Bottoms. Contact: brtkc.org.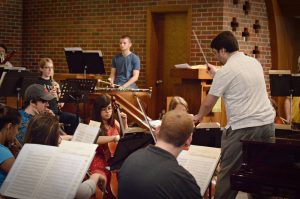 10 Midwest Chamber Ensemble; Ravel and Beach; The group founded by Steve Lewis a decade ago (and still going strong) presents Ravel's String Quartet and the Theme and Variations for Flute and String Quartet by one of America's first significant female composers, Amy Beach, featuring Flutist Virginia Q. Backman; Lutheran Church of the Resurrection. Contact: midwestchamberensemble.org.
14 Midwest Trust Center; Les Ballets Trockadero de Monte Carlo; More than just men in tutus, this ostensibly satirical company actually dances remarkably, presenting renditions of Swan Lake, Paquita,and Les Sylphides with just as much eloquence as those of any traditional ballet company (if with less gravitas); Midwest Trust Center. Contact: 913-469-4445 or jccc.edu/midwest-trust-center.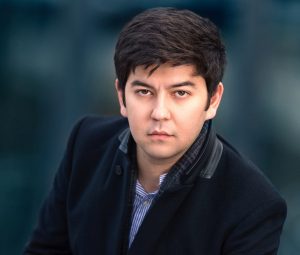 16 ICM at Park University; Behzod Abduraimov, piano; The Kansas City-based performing artist, who studied at Park University's International Center for Music and ascended to classical music's top ranks after winning the 2009 London International Piano Competition, presents a solo recital; 1900 Building. Contact: 1900bldg.com.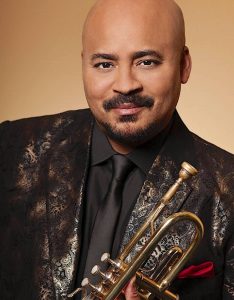 29 Bach Aria Soloists; An Evening with Rodney Marsalis; The current director of The Rodney Marsalis Philadelphia Big Brass is not only a virtuoso trumpeter, he is a first cousin of two other wizards of the instrument, Wynton Marsalis (of the Jazz at Lincoln Center Orchestra), and three-time Grammy Award-winner Branford Marsalis; Rodney joins the artists of BAS for a fascinating mix of classical, jazz, and other styles; Village Presbyterian Church. Contact: 816-769-2575 or bachariasoloists.com.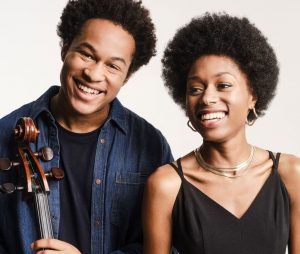 29-30 Harriman-Jewell Series; Sheku Kanneh-Mason and Isata Kanneh-Mason in Recital; The cellist who became the talk of the music world after his breathtaking performance at Meghan and Harry's wedding, Sheku Kanneh-Mason, performs here with his sister, Pianist Isata Kanneh-Mason, in two separate (and completely different) programs; Kauffman Center (April 29th, as part of the regular Series) and Folly Theater (April 30th, as part of the free Discovery Series). Contact: 816-415-5025 or hjseries.org.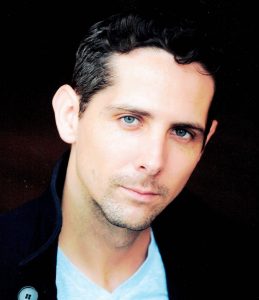 MAY
11-June 12 Unicorn Theatre; The Inheritance, Parts 1 & 2; Matthew Lopez' path-forging pair of plays, inspired by E.M. Forster's novel, Howard's End (and presented on separate nights), examines on an epic scale the vicissitudes of LGBTQ life some decades after the initial tragedy of AIDS; Part 1 is directed by Jeff Church and Part 2 by Ian R. Crawford; Unicorn Theatre. Contact: 816-531-7529 or unicorntheatre.org.
12-22 Metropolitan Ensemble Theatre; The Nowhere Girl; This original play by MET Founding Artistic Director Karen Paisley details the life of a film star who becomes pregnant just when her career is taking off; as she attempts to steer her own course, she experiences firsthand the near-impossible demands placed upon women balancing family with professional life; Warwick Theatre. Contact: 816-569-3226 or metkc.org.
14 and 20 Kansas City Chorale; God Save the King: Music of the British Coronation; Our own Grammy Award-winning chorus sings music by Henry Purcell, George Frederic Handel, Ralph Vaughan Williams, and others that has been used to crown kings and queens through the centuries; St. Paul's Episcopal Church (May 14th) and Village Presbyterian Church (May 20th). Contact: 816-444-7150 or kcchorale.org.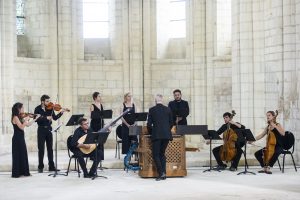 15 Friends of Chamber Music; Ensemble Correspondances: Three Holy Days; This internationally acclaimed ensemble, founded in 2009 by French Keyboardist Sébastien Daucé, performs music from the staggeringly gorgeous early-Baroque repertoire, including choral-orchestral works by Marc-Antoine Charpentier, Giacamo Carissimi, and others; Cathedral of the Immaculate Conception. Contact: 816-561-9999 or chambermusic.org.
20-21 Kansas City Women's Chorus; Hello, Goodbye; This welcoming ensemble presents a program of choral favorites as it says farewell to its beloved artistic director, Cindy Sheppard, who is retiring after seven formative years with the choir; the program features the world premiere of a work written especially for the Chorus by Eric Lane Barnes, on a text by Cindy herself; Lyric Opera of Kansas City's Michael and Ginger Frost Production Arts Building. Contact: 816-822-2344 or kcwomenschorus.org.
—By Paul Horsley
To reach Paul Horsley, performing arts editor; send an email to paul@kcindependent.com or find him on Facebook (paul.horsley.501) or Twitter/Instagram (@phorsleycritic).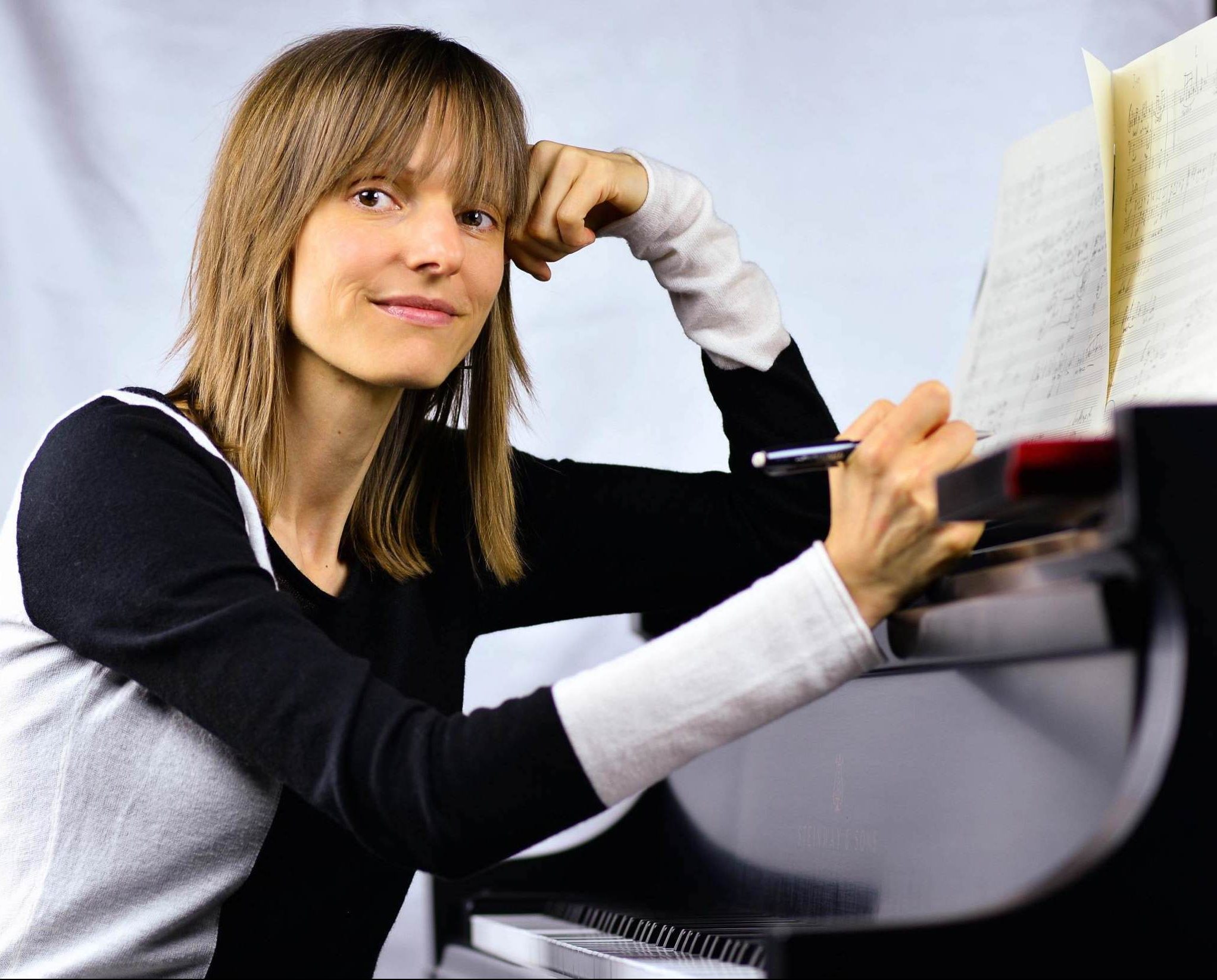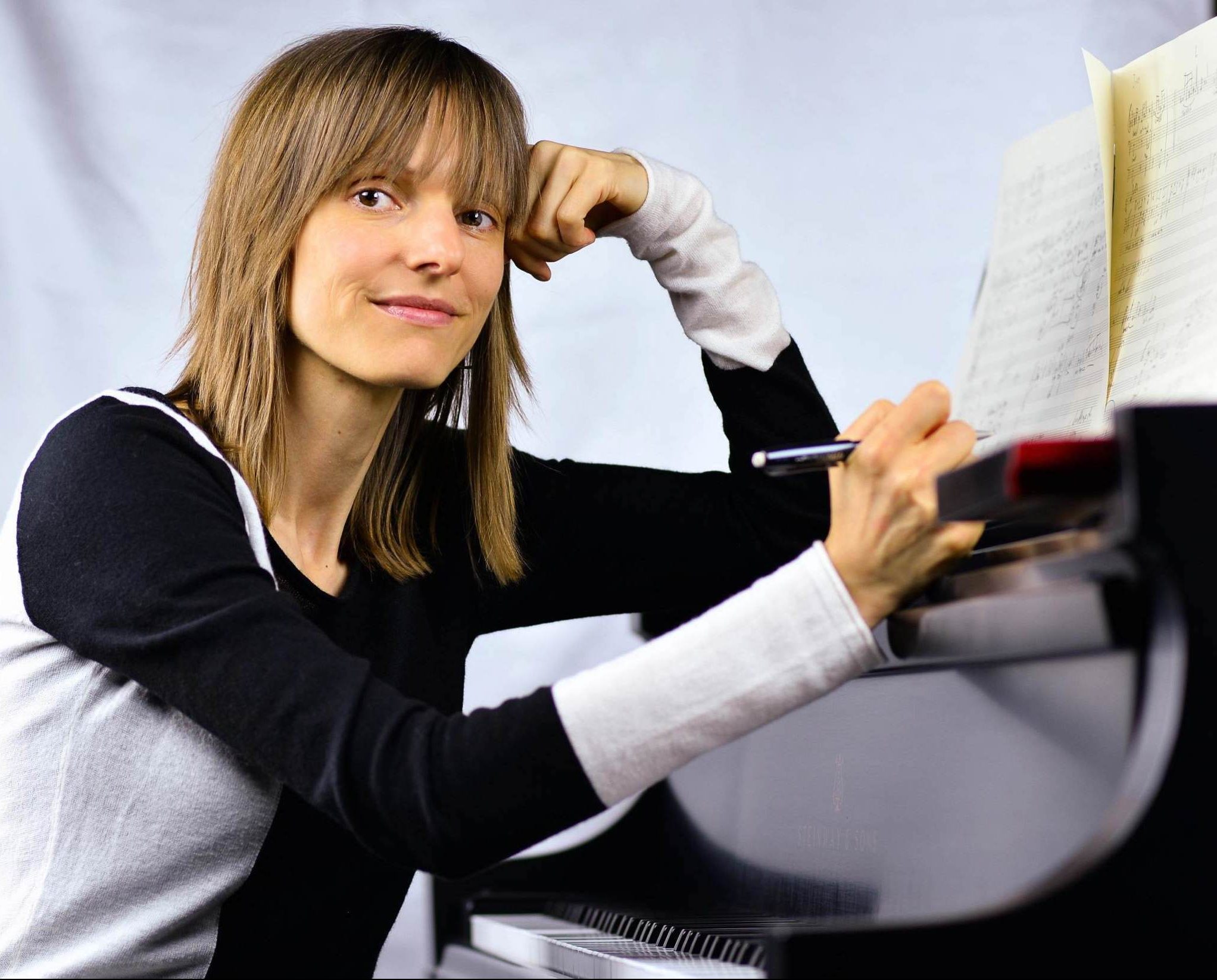 Kansas City takes pride in the longevity of its major performing-arts groups, and this is as it should be. But sometimes we get so wrapped up in the celebration of…
In art, as in life, love usually triumphs. As a send-off for all of this summer's Kansas City newlyweds, we found 10 famous onstage weddings (from the world of opera,…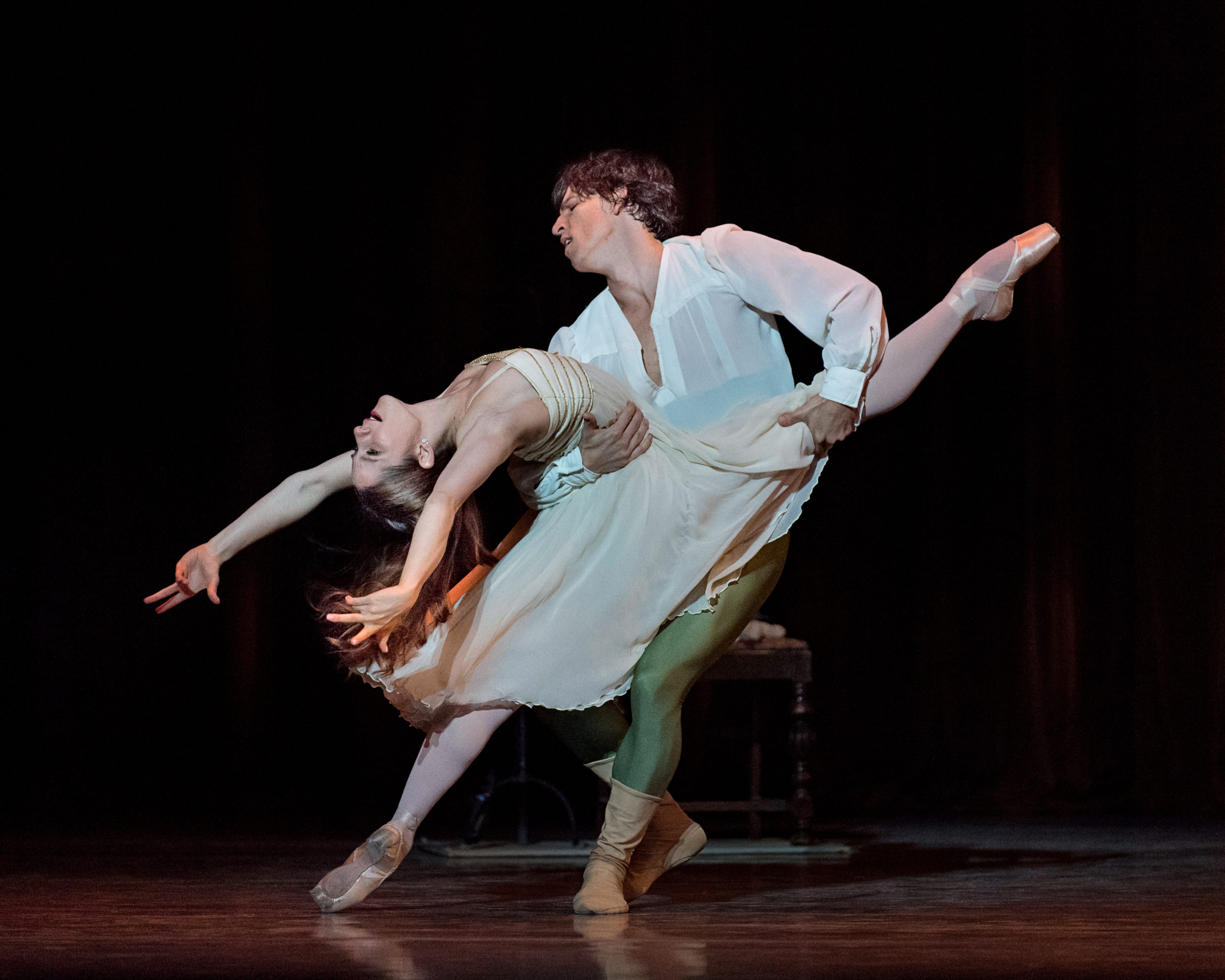 One of the fixtures of the dance world today is the "mixed-repertory" program: A company presents works by various choreographers and prays the amalgam makes some kind of sense. But…
Sometimes a single sartorial decision can bring about life-altering consequences. Brian Keith Gamble could not possibly have known, when he donned his 2015 Crestwood Red Mid Basketball Shoes for the…