Paul Horsley's Best of Summer 2019
Each year Kansas City's cultural landscape becomes a little less predictable and a little more intriguing. In addition to several full-blown summer series that didn't even exist a decade ago, this year the city offers some brand-new groups you may not know about yet.
MAY-JUNE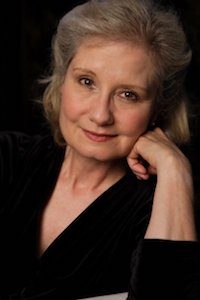 Through June 9 Kansas City Actors Theatre; Morning's at Seven; Dennis Hennessy directs Paul Osborn's Depression-era classic about four sisters and the contentious Midwestern town in which they live and love, starring Peggy Friesen, Mark Robbins, Merle Moores and others; City Stage at Union Station Kansas City. Contact: 816-235-6222 or kcactors.org.
May 30-June 1 Opera 180: La Bohème; In this courageous new company's first outing with a major-repertoire work, Puccini's classic has been "re-imagined" for a small-scale, intimate experience; Sarah Zsohar directs the streamlined, 100-minute production, which stars Kristin Newbegin as ill-fated Mimì and Joshua Baum as Rodolfo; The Drawing Room at Weinberger Fine Art. Contact: 816-237-0485 or opera180.org.
2 White Theatre at the J; Kinnor Philharmonic: Mendelssohn! Controversy? Reformation!; An interactive musical exploration of Felix Mendelssohn and one of his more controversial masterworks, the "Reformation" Symphony, whose connections to Martin Luther often spark lively discussion; White Theatre at the Jewish Community Center of Greater Kansas City. Contact: 913-327-8054 or thejkc.org.
6-30 Musical Theater Heritage at Crown Center; Oklahoma!; This "re-envisioned" version, directed by Tim Scott and starring Danielle Barger and Andrew Keeler, attempts to clear out the clownish cowboy costumes and the big-orchestra glitz toward creating an earthier, more realistic 19th-century Midwestern drama; MTH Theatre, Crown Center. Contact: 816-221-6987 or mthkc.com.
8-9 Heartland Men's Chorus; ROCK YOU! A Wild Ride Through the Music of Queen; The choir closes out its season with a celebration of Freddy and the crew, at a time when the music of Queen is as popular as it has been in many years; Folly Theater. Contact: 816-931-3338 or hmckc.org.
8-9 Owen/Cox Dance; Strung Through Time; Never one to shy from lofty musical monuments, Jennifer Owen has choreographed Bach's Partita No. 3, Ravel's Violin and Cello Sonata, and Shostakovich's String Quartet No. 8; all are performed live and include violinist Elizabeth Suh Lane and a group of top-notch dancers; White Recital Hall. Contact: 816-235-6222 or owencoxdance.org.
11-July 7 Heart of America Shakespeare Festival; Shakespeare in Love; The only thing as good as a play by the bard is a play about the bard, so this year the company has decided to present one of the more delightfully imaginative depictions of the author's life; it stars Matt Schwader as the bard and Hillary Clemens (Matt's real-life spouse) as Viola De Lesseps; Southmoreland Park. Contact: 816-531-7728 or kcshakes.org.
11-August 4 The Coterie Theatre; Elephant and Piggie's "We Are in a Play!"; The creator of the Elephant and Piggie series for youngsters, Mo Willems, has created a wildly popular musical; Coterie Theatre at Crown Center. Contact: 816.474.6552 or thecoterie.org.
14 William Baker Festival Singers; A Celebration of Immigrant Heritage Month; Technically a fundraiser for the Nelson-Atkins Museum of Art, this program is actually a concert of works celebrating the contributions of immigrants to American life; featured is music by Ed Frazier Davis, the choir's Composer in Residence;Kirkwood Hall, Nelson-Atkins Museum of Art. Contact: 913-488-7524 or festivalsingers.org.
14-July 14 Quality Hill Playhouse; Broadway and all that Jazz: Songbook of the 80s to the Present; In the final program of QHP's season of "the Songbook through the decades," vocalists Lauren Braton and Joseph Carr join J. Kent Barnhart to present the notion that songs of Rod Stewart and even Lada Gaga might belong in the American Songbook; Quality Hill Playhouse. Contact: 816-421-1700 or qualityhillplayhouse.com.
15 Symphony in the Flint Hills; 14th Annual Event; This year's all-day outdoor festival, which always culminates with a performance by the Kansas City Symphony, celebrates the theme Ad Astra featuring JUMP@Star. This year it's at a ranch in Chase County. Contact:620-273-8955 or symphonyintheflinthills.org.
16 Kauffman Center Presents; Sixth Annual Future Stages Festival; The free one-day festival invites families to experience a wide range of performances and interactive arts activities in Kansas City's welcoming, glass-and-steel architectural icon; Kauffman Center. Contact: 816-994-7222 or kauffmancenter.org/futurestages.
18-July 7 Kansas City Broadway Series; Hamilton; Lin-Manuel Miranda's revolutionary musical, which won 11 Tony Awards and the 2016 Pulitzer Prize for Drama, tells the story of our controversial founding father using hip-hop, rap, jazz, and other styles; Kansas City Music Hall. Contact: 800-745-3000 or ticketmaster.com. (Ticketmaster is the licensed seller for this event.)
20 The 1900 Building: "Not Insane 2020: The Hello-Goodbye Tour" with The Firesign Theatre's David Ossman; The octogenarian co-founder of the influential "theater" company is still as audacious and funny as ever in this one-man show, in which he recounts his life as a cutting-edge comedian and performance artist; 1900 Building. 816-221-4488 or 1900bldg.com.
20-30 Metropolitan Ensemble Theatre; City of Angels; Set in the shady behind-the-scenes world of 1940s Hollywood film studios, Larry Gelbart's ingenious "play within a play"(with music by Cy Coleman and lyrics by David Zippel) won six Tony Awards and nine Drama Desk Awards in 1990; Warwick Theatre. Contact: 816-569-3226 or metkc.org.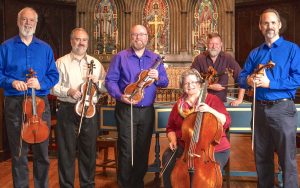 21 Kansas City Baroque Consortium; The Donne, the Divine, and the Dueling; Now in its third season (which is titled Women of Note: The Woman's Voice as Composer, Patron, and Performer in the Baroque Era), this marvelous early-music ensemble opens with a concert of Monteverdi, Luzzaschi, and others; St. Paul's Episcopal Church. Contact: 816-550-3375 or kcbaroque.org.
21-23 Kansas City Symphony; Pictures at an Exhibition; The Symphony's season finale includes a work by American composer John Corigliano and a Mussorgsky favorite, but the real fun will be British pianist Benjamin Grosvenor's performance of Brahms' grandly scaled Concerto No. 1; Kauffman Center. Contact: 816-471-0400 or kcsymphony.org.
21-22 Moving Arts Kansas City; Moving Arts 2019; The group formerly known as Kansas City Dance Festival, founded in 2013 by some former KC Ballet dancers, has "rebranded" itself to build a partnership with a parallel group in Cincinnati; works of local and visiting choreographers will be danced by artists from here around the nation; Polsky Theatre, Johnson County Community Center. Contact: movingartsco.org.
JULY
6-28 Summerfest KC; Short Stories and Novelettes; The 29th season of this festival of chamber music, with performances by KC Symphony members and guests, puts forth the notion that classical music doesn't have to be long to be effective; Saturday evenings at White Recital Hall, UMKC, and Sunday afternoons at St. Mary's Episcopal Church. Contact: 816-235-6222 or summerfestkc.org.
6-28 White Theatre at the J (Jewish Community Center of Greater Kansas City); Peter Pan; Barbara Nichols directs the durable musical (score by Morris Charlap and Jule Styne, lyrics by Carolyn Leigh, Betty Comden and Adolph Green), based on J.M. Barrie's classic tale of youth and wisdom; White Theatre at The J. Contact: 913-327-8054 or thejkc.org.
9-14 Kansas City Starlight Theatre; Cats; Andrew Lloyd Webber's feline spectacle, which won seven Tony Awards and became an international phenomenon, now features freshly designed lighting and sound and new choreography; you've got to see this thing at least once in your lifetime; KC Starlight Theatre. Contact: 816-363-7827 or kcstarlight.com.
11-September 15 New Theatre & Restaurant; Joseph and the Amazing Technicolor Dreamcoat; Tim Rice & Andrew Lloyd Webber, together again, present yet another iconoclastic take on a biblical tale; a presentation of The Musical Company; New Theatre Restaurant. Contact: 913-649-7469 or newtheatre.com.
14-28 KC Creates; 2019 KC Fringe Festival; The largest annual celebration of the performing and visual arts in Kansas City's cultural calendar, this 14-day display of adventurous performances (organized by its indefatigable founder and executive producer, Cheryl Kimmi) features creators from all over the city and the nation; Various venues.Contact: 816-359-9195 or kcfringe.org.
17-26 Theatre for Young America; The Hobbit; This adventurous company of students and professionals, working alongside each other, brings Tolkien's classic tale to the stage; H&R Block City Stage, Union Station Kansas City. Contact: 816-460-2020 or tya.org.
19-27 Theatre in the Park; Matilda the Musical; Roald Dahl's classic tale (with a book by Dennis Kelly and music and lyrics by Tim Minchin), which won five Tony Awards, tells the story of an extraordinary girl who learns to take her destiny into her own hands; The title role is performed by Mia Cabrera; TTIP Amphitheater at Shawnee Mission Park. Contact: theatreinthepark.org.
21 Kansas City Latin Jazz Orchestra; Nelson Atkins Museum of Art: Kansas City's Big Picnic 2019; The annual family extravaganza features, among other musical acts, one of the city's hottest new Latin ensembles; Donald J. Hall Sculpture Park and Theis Park. Contact: kcparks.org.
28-August 3 Heartland Chamber Music Festival; 2019 Festival Featuring the Harlem String Quartet; In addition to student and faculty concerts, this educational festival includes a one-time performance by the internationally renowned Harlem String Quartet (on July 31st), with music by Bolcom, Debussy, López-Gavilán, and Brahms (the String Quartet No. 3); Polsky Theatre, Johnson County Community College. Contact: 913-469-4445 or heartlandchambermusic.org.
AUGUST
2 and 4 KC VITAs; 2019 Summer Series Concerts; Now in its fifth season, this group presents a summer concert each year highlighting commissioned chamber, choral and solo-vocal music, culled from more than 800 submissions from around the world; St. Paul's Episcopal Church (August 2) and St. Peter's Catholic Church (August 4). Contact: kcvitas.org.
4-25 Grace & Holy Trinity Cathedral and the Cathedral of the Immaculate Conception; Summer Music at the Cathedrals; In a refreshing act of ecumenicism, each year the two Kansas City Cathedrals collaborate on a series of chamber, vocal, and organ concerts; Grace & Holy Trinity (August 4, 11, and 18) and Immaculate Conception (August 25); programs to be announced. Contact: 816-474-8260 or kccathedral.org.
7-25 Kansas City Actors Theatre; A Doll's House; Ibsen's mirthfully edgy play was a scandal 140 years ago and today stands as a sort of "call to action" for oppressed women everywhere; Darren Sextro directs a cast that includes Hillary Clemens, Todd Lanker and Christina Schafer; City Stage at Union Station Kansas City. Contact: 816-235-6222 or kcactors.org.
16-September 1 Spinning Tree Theatre; Every Brilliant Thing; This path-forging one-man play by Duncan Macmillan and Johnny Donahoe, seen here in its KC premiere, created a minor sensation at its Off-Broadway premiere in 2014; Johnson County Arts and Heritage Center. Contact: spinningtreetheatre.com.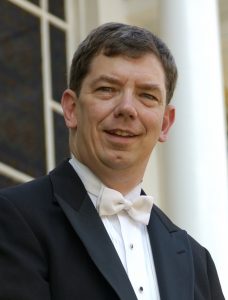 18 William Baker Summer Singers, George Frideric Handel's Israel in Egypt; The 150-voice summer ensemble performs one the Baroque master's most hyper-dramatic oratorios, featuring double choir and a group of professional soloists; Grace & Holy Trinity Cathedral. Contact: 913-488-7524 or festivalsingers.org.
22-September 1 The Barn Players; Mamma Mia!; Eric Magnus directs the witty musical that uses ABBA tunes to recount the story of a young woman's search for her birth father; The Arts Asylum. Contact: 913-432-9100 or thebarnplayers.org.
23 Kansas City Baroque Consortium; Rising Voices: Women Composers; Music of Francesca Caccini, Élizabeth-Claude Jacquet de la Guerre, Barbara Strozzi, and (the University of Kansas' own) Ingrid Stölzel are highlighted in this final concert of the ensemble's 2019 series; St. Paul's Episcopal Church. Contact: 816-550-3375 or kcbaroque.org.
29 Kauffman Center Presents; José González with special guest Bedouine; The Center's own performing-arts series, embarking on its 2019-2020 season and competing head-to-head with some of the best presenting series in America, features a Brazilian-Swedish indie folk artist; Kauffman Center. Contact: 816-994-7222 or kauffmancenter.org.
31 Opus 76; Mozart & Beethoven; This ambitious string ensemble opens its second season (which is even more extensive than its first) with a free concert of Mozart's "Dissonant" Quartet and Beethoven's "Harp"; Old Mission United Methodist Church. Contact: opus76.org.
To reach Paul Horsley, performing arts editor, send email to paul@kcindependent.com or find him on Facebook or Twitter (@phorsleycritic).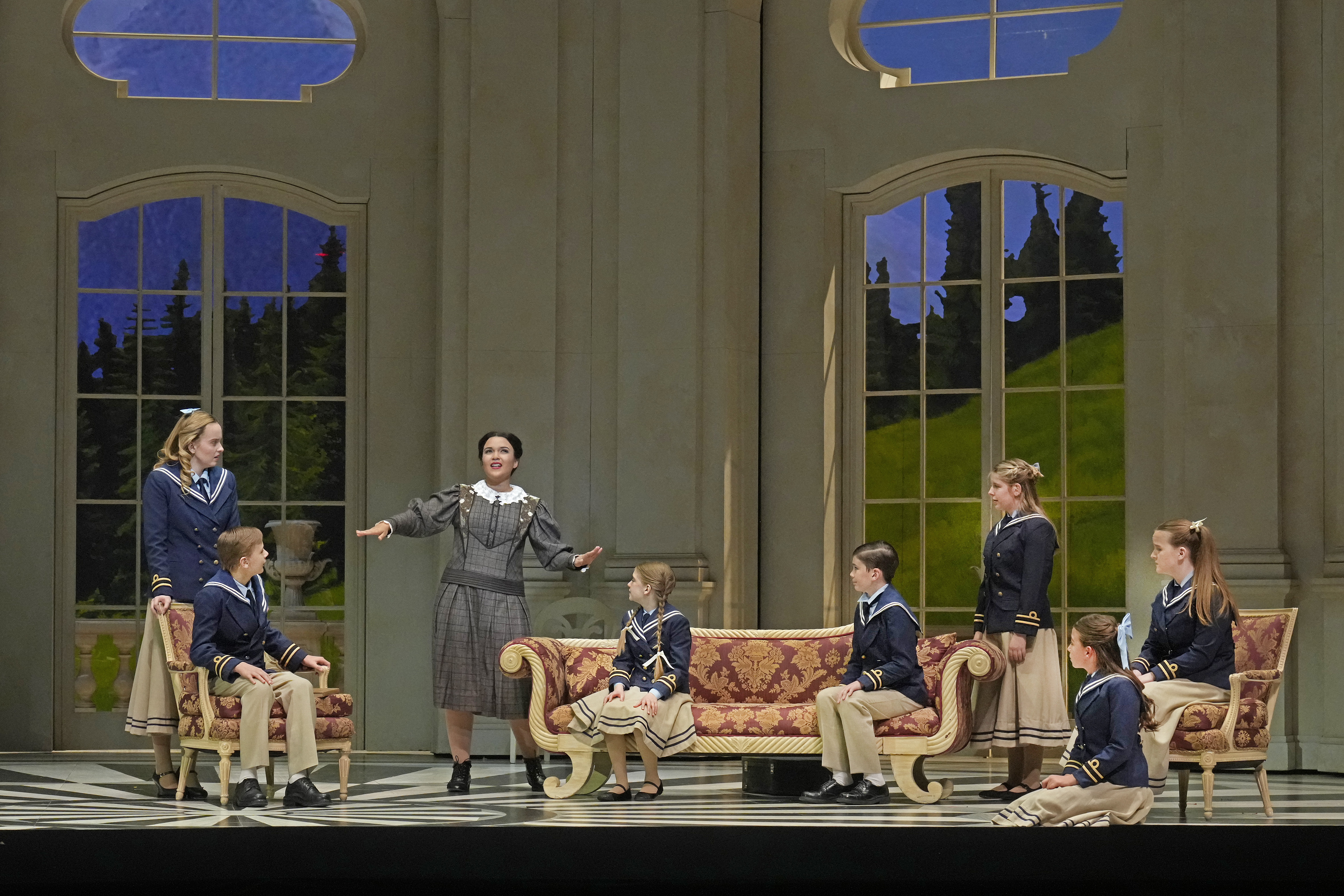 If any musical is worthy to be performed by an opera company, it is The Sound of Music. Its best songs are not just Rodgers & Hammerstein at their most…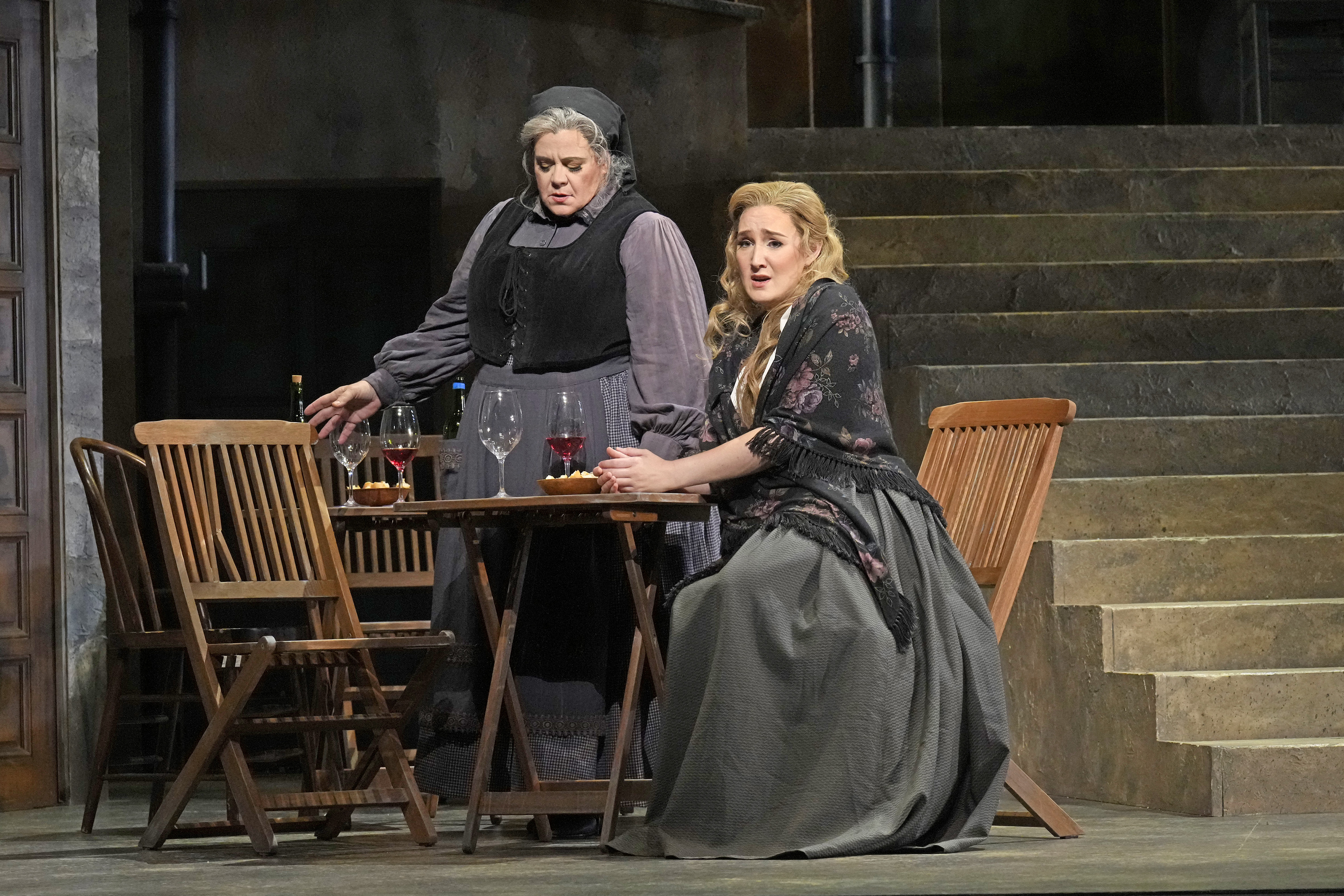 The double-bill of Pietro Mascagni's Cavalleria rusticana (1890) and Ruggero Leoncavallo's Pagliacci (1892) remains one of the most accessible evenings at the opera. With busy choruses, passionate arias and ensembles,…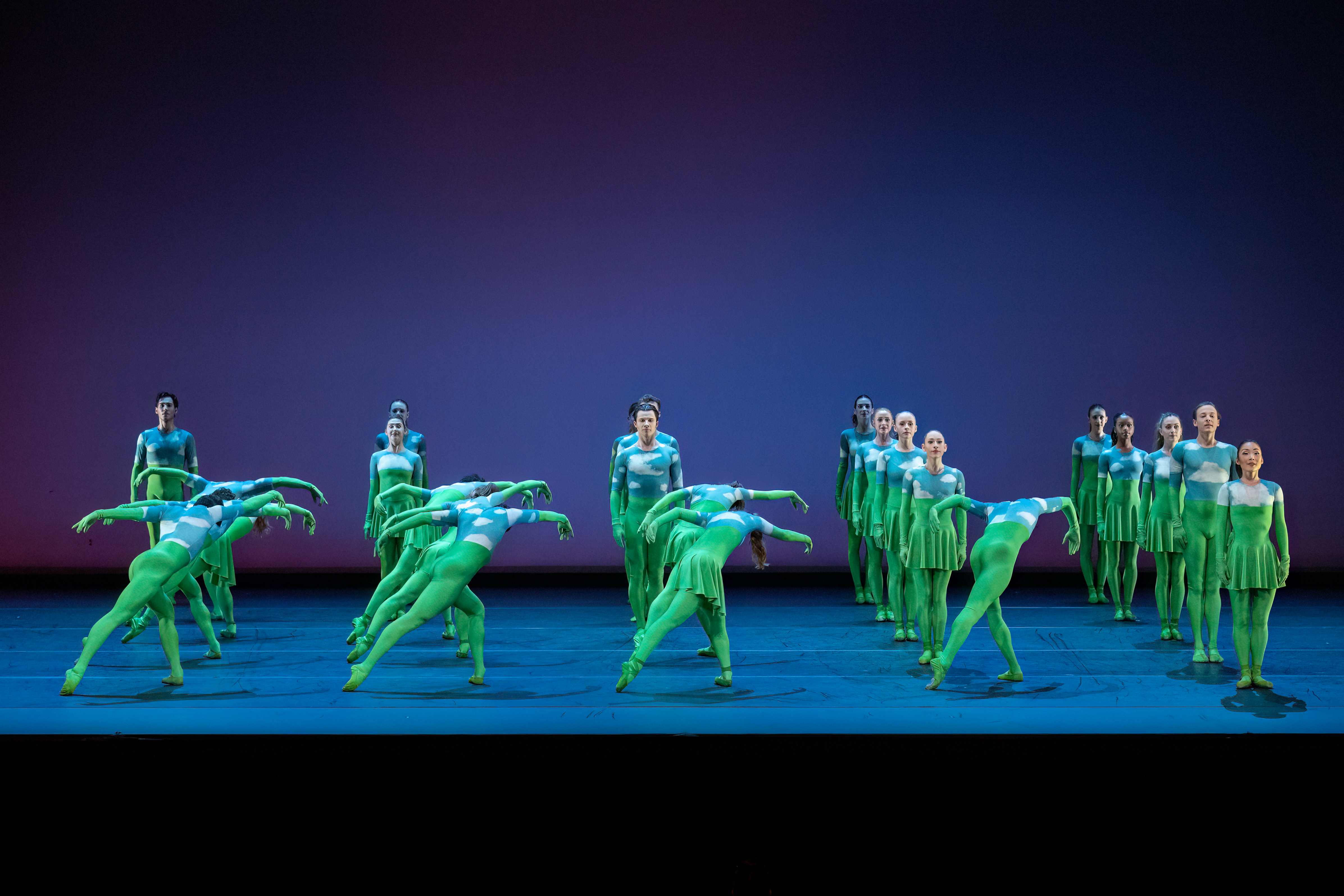 Each spring, the Kansas City Ballet presents a program of mixed repertoire embodying some of the more fascinating trends in contemporary ballet: where dance has been recently, where it stands…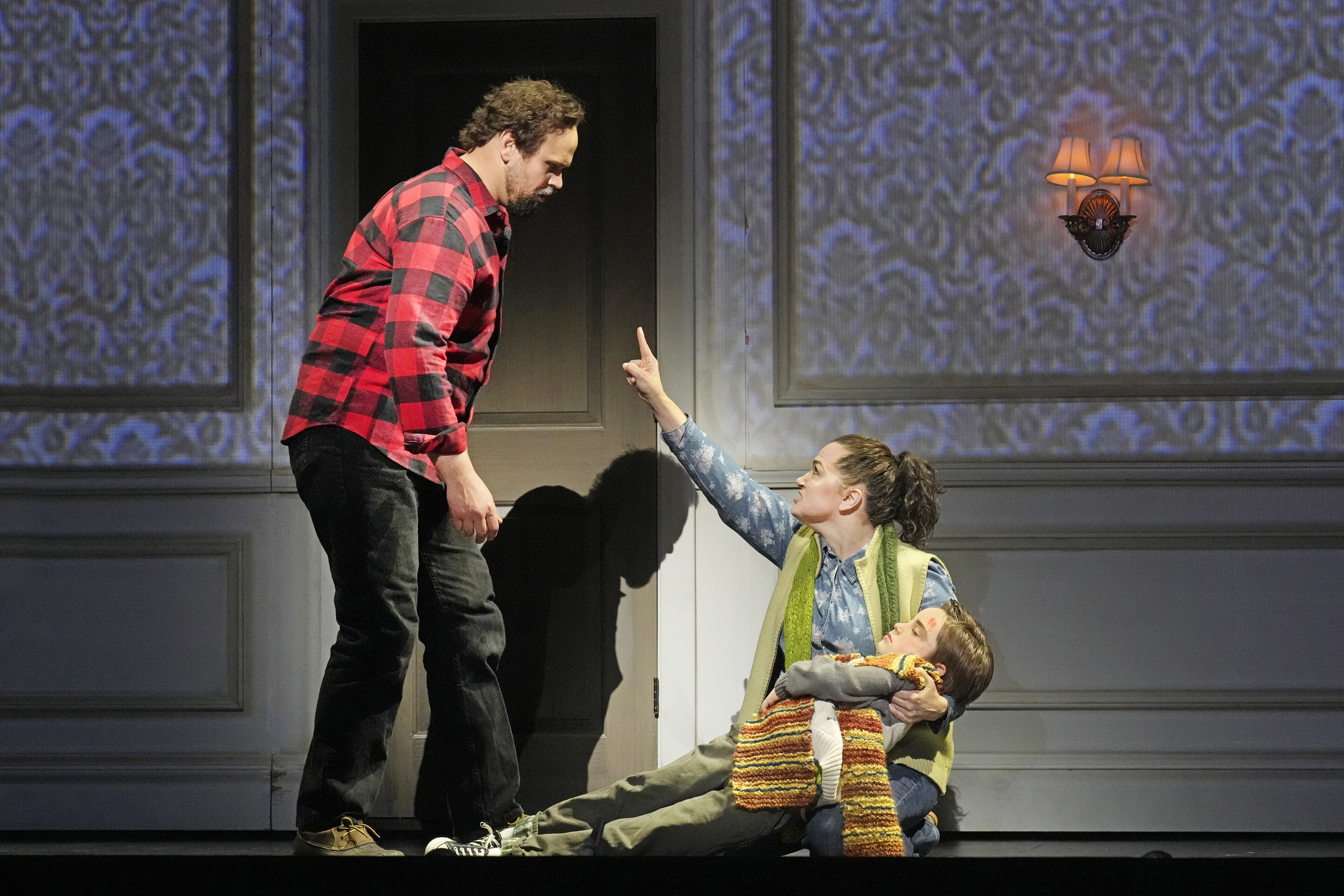 One of the reasons that Stephen King's horror stories are so indelibly etched onto our consciousness is that their macabre ingenuity has lent itself so readily to screen adaptation. Far…