BBBSGKC – 2017 Most Wanted Honorees
Annually a class of dynamic, charismatic, charitable, passionate, hard-working professionals are chosen to be honored as KC's Most Wanted. These individuals are movers and shakers who are making a big difference in their profession and in their community. The selected honorees are featured in the November issue of The Independent and will be honored at the annual Most Wanted Auction which benefits Big Brothers Big Sisters of Greater Kansas City. 
To support a Honoree's campaign or to purchase tickets to this year's event visit: www.bbbskc.org.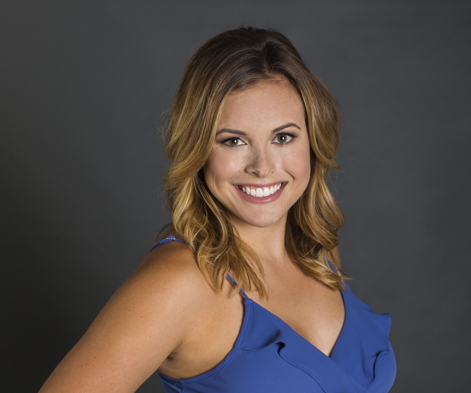 After graduating from Northwest Missouri State University, 2017 Most Wanted Honoree Kenzi Hoyle moved to Kansas City to start a career in events. She works for the Kansas City Power & Light District as a Marketing and Event Coordinator. Kenzi has planned many events, including Pig and Swig, KC Beer Fest, Family Fun Days, and Urbana. In her free time, Kenzi enjoys morning runs, traveling and trying new local spots with her boyfriend, Andrew. Kenzi has served as a Big for Little Sister Abigail since 2016.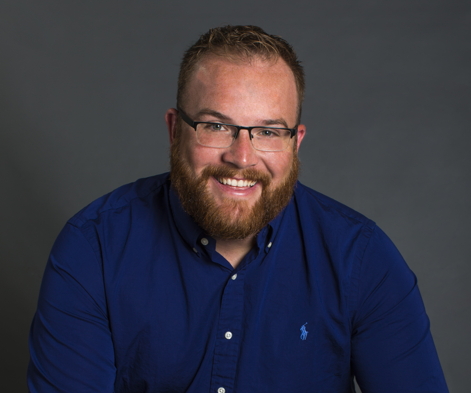 2017 Most Wanted Honoree Joe Quinn is the Marketing and Sales Manager for McCormick Distilling Company in Weston, Missouri. Originally from Spokane, Washington, Joe moved to the Midwest in 2001 to attend Benedictine College on a soccer scholarship. Joe has been involved with Big Brothers Big Sisters for several years and helps support their signature events. He loves spending time at home with his wife, Casey, their two sons, Eli and Cruz, and their five-month-old daughter, Frankie.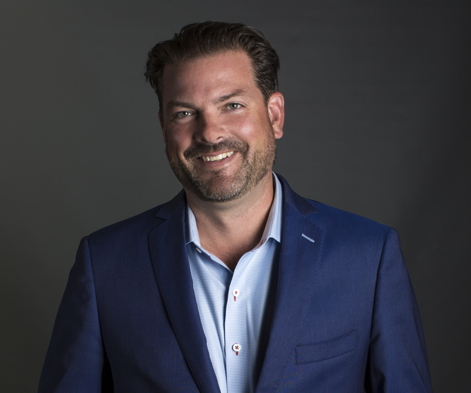 2017 Most Wanted Honoree Jeff Dreiling is a Co-Founder of Complete Legal, a Legal Services and eDiscovery consulting practice. Jeff and his partner have also created a charity arm to their business called Complete Legal Cares, which supports local charities with the contribution of time and resources from their entire team of employees. Outside of work, Jeff is the father of two wonderful children. In his spare time, he enjoys golfing, tailgating at KU football games and spending time with friends and family.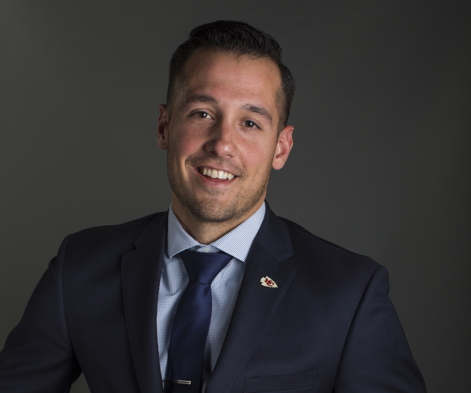 2017 Most Wanted Honoree Brandon Ramos spent spent six years as an active duty Air Force Firefighter. He says his passion for helping kids all began while he was stationed overseas at Royal Air Force Mildenhall, England. His passion for helping kids continued when he left the Air Force and started working for the Kansas City Chiefs as the Partnership Activation Coordinator. Today, Brandon helps support colleagues' charities, such as Travis Kelce's 87 & Running Foundation and Derrick Johnson's Defend the Dream Foundation, both of which help support kids in the Kansas City area.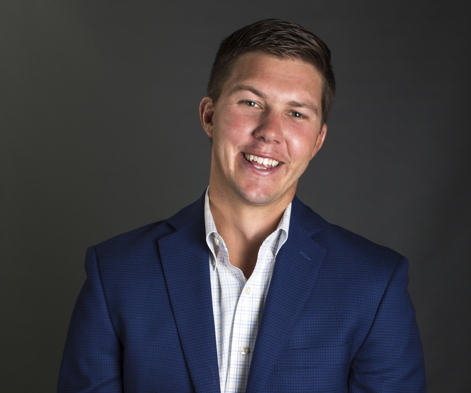 After graduating from the University of Nebraska in 2009, 2017 Most Wanted Honoree Austin Baier moved to Kansas City to start a career in real estate. He currently works for CBRE as a Senior Associate, assisting clients with industrial and logistical real estate needs. Austin and his wife, Beki, live in the Northland with their dog, Ridge. He spends most of his free time at the lake, cheering on the Chiefs or officiating wrestling. Beki introduced Austin to BBBSKC. He became a Big and has been matched to his Little brother, Leandre, for four years. Austin has participated in signature BBBSKC events, including Bowl for Kids' Sake and RISE.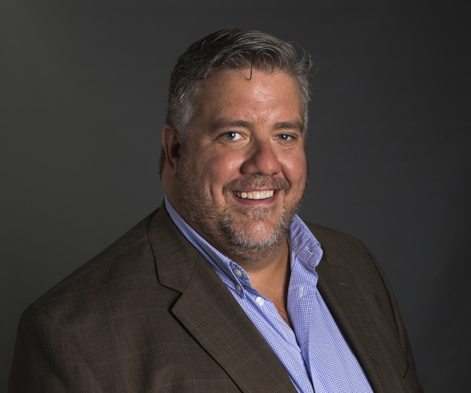 2017 Most Wanted Honoree Kyle Harsha is a native of Our Town. He is a proud graduate of Shawnee Mission West High School and Kansas State University. Kyle is a Wealth Manager for K.L. Johnson and Associates. He and his wife, Nicole, have been involved with BBBSKC as Matchmakers since last year. Last spring, they were matched with their Little, Jeremiah, and it has been a life-changing experience for all three of them.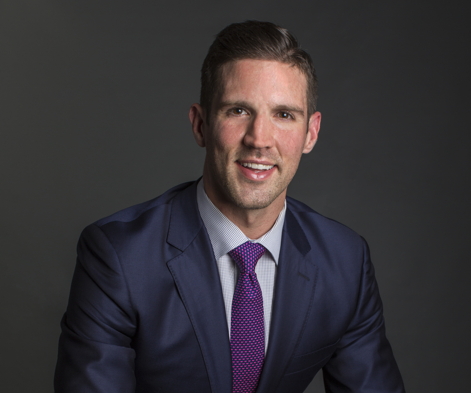 2017 Most Wanted Honoree Jamie Dutton develops solutions for his clients at Arthur J. Gallagher & Company. Jamie is active in the community. He serves on numerous boards, including Employee Benefits Institute, Top Gun Kansas City and Strive 4 Life. Jamie enjoys working out at Health House, taking long walks on the golf course and rooting for his favorite sports teams. He loves spending time with family and friends and visiting his girlfriend, Berkleigh, in Denver.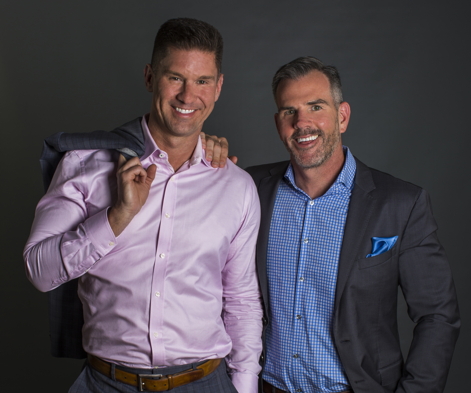 2017 Most Wanted Honoree Rob Adams is the President and CEO of Bishop McCann. He serves on the board of Big Brothers Big Sisters of Greater Kansas City and has helped produce the RISE Rooftop Crawl since 2015. Rob has been involved with Big Brothers Big Sisters for more than 10 years. He recently saw his Little, Jorge, graduate from high school and receive a full scholarship to college. Honoree Rob Gray is a landscape architect and principal with Hoerr Schaudt. Rob serves on the board of the Kansas City Rose Society. In their free time, Rob and Rob enjoy volunteering, cooking, traveling, and hanging out with their dog, Robbie.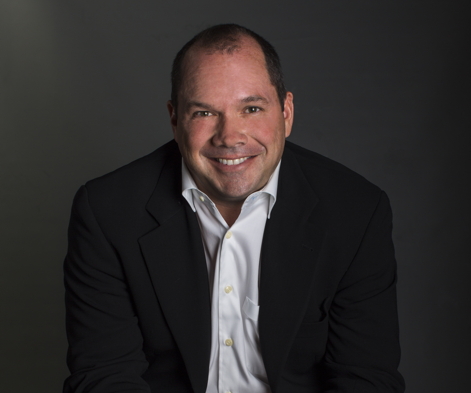 2017 Most Wanted Honoree Cory Childress is the President and Founder of Evan-Talan Homes, a company he named after his two sons. When he isn't at work, Cory designates a great deal of time to community service. Cory is involved with Ronald McDonald House Charities of Kansas City, The World Outreach Foundation and Church of the Resurrection. He enjoys spending time with his sons and encouraging them to give back to their community as well. Cory is an avid KU basketball fan.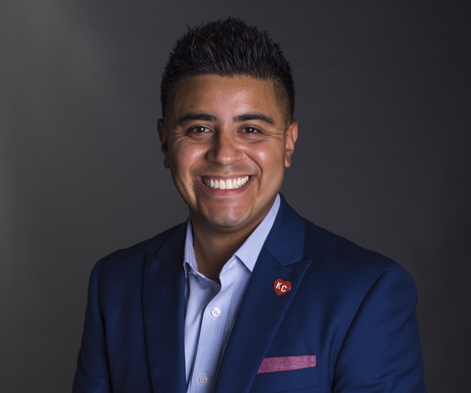 2017 Most Wanted Honoree Jesse Pedraza is a Vice President and the Regional Diversity Officer for State Street Corporation, where his responsibilities include cultivating a work environment that encourages and supports diversity and creating a culture in which people of all backgrounds and experiences can succeed. Jesse sits on the curriculum committee of the Prep KC and State Street Career Academy partnership, and he leads the Business and Finance Institute's mentor program. Jesse also serves on the board of directors and the development committee for the Guadalupe Centers. His passions include spending time with his children, giving back to youth and golf.
A Kansas City native, 2017 Most Wanted Honoree Theresa Garza grew up in a single parent household with the goal of one day becoming Wonder Woman. Crusading for the rights of others, taking on a variety of charitable causes and fighting for numerous political issues is in her DNA. Theresa's love of Our Town shines through her many activities. She is a former elected official, a member of non profit and civic boards and a current Centurion. Theresa is a Navy Veteran of the Gulf War. She is a self-described bookworm, history seeker and loyal to her friends and family.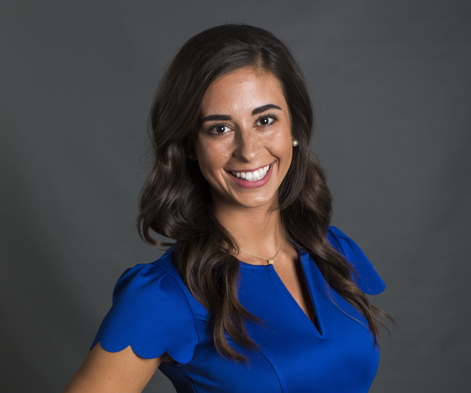 2017 Most Wanted Honoree Ashley Peralta is the Account Executive for OUTFRONT Media. She was elected market representative for her company's Sales Leadership training program and was awarded with the 2016 OUTshine Award as National Rookie of the Year. Ashley loves her dog, Chipotle. She has a passion for giving back and enjoys volunteering with Great Plains SPCA. Ashley is also a member of Media Mixx, which holds events benefiting Operation Breakthrough.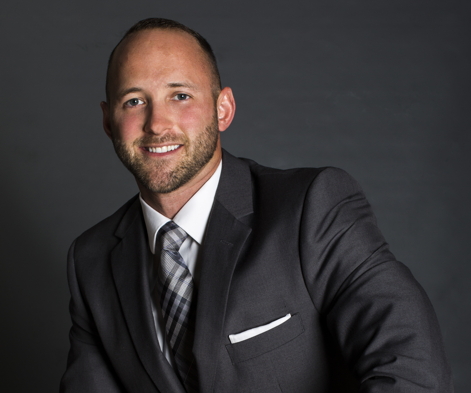 After serving almost five years as a United States Army Officer with two deployments overseas, 2017 Most Wanted Honoree Tanner Smith moved to Kansas City in 2013. He joined the Miller Group as a commercial risk advisor, where his experience and background could provide a unique perspective. Tanner serves on the board of directors for Warriors Ascent, a non profit that teaches veterans and first responders the tools to take ownership of their self-healing from post-traumatic stress. Tanner and his wife, Kelsey, enjoy spending time outdoors, sailing, boating, and fishing.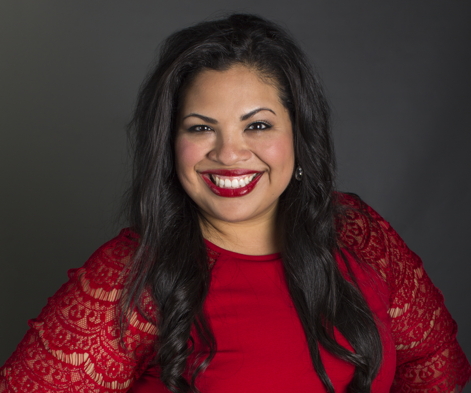 As Events Manager for Sporting Kansas City, 2017 Most Wanted Honoree Selena Corpuz is responsible for all stadium events at Children's Mercy Park. Selena loves spending time with her family and being an engaged member in her community. Selena is a proud Big Sister with Big Brothers Big Sisters of Greater Kansas City. She also volunteers for The Victory Project, Sporting Kansas City's non-profit foundation assisting kids battling cancer, and is a mentor for her alma matter, The University of Kansas, with their Business Mentorship Program. Selena is co-chairman of KCK Forward, the KCK Chamber's Young Professionals Committee, and she serves as operations director for Rise Fast, a non-profit organization dedicated to young professionals in the workforce.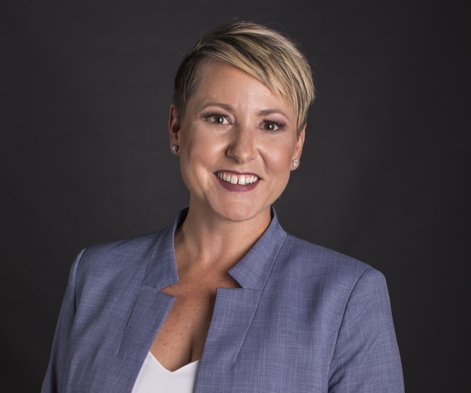 2017 Most Wanted Honoree Shannon McSpadden is the owner and Chief Creative Officer of Two Birds Creative. Shannon's modern design sense and pristine eye for detail have earned her many national awards for excellence. When she isn't creating magic behind the computer, you will likely find her with her wife, Susan, cheering on their children, Davis and Georgia, on the soccer field or on the ice at the hockey rink. Shannon has been involved with Big Brothers Big Sisters for more than 10 years. She also contributes to many other charitable organizations, including the Human Rights Campaign and Freedom for All Americans.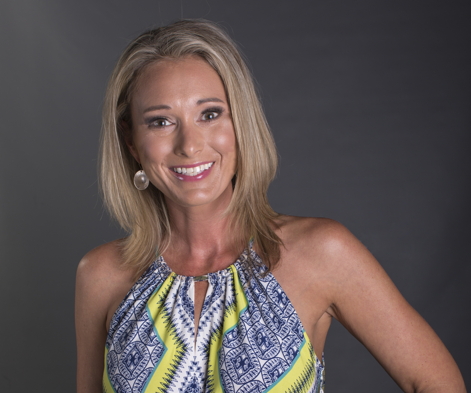 A Kansas City native, 2017 Most Wanted Honoree Sarah Fairbank is a graduate of Rockhurst University. Sarah is married to her husband, Chris, and they have two children, Gavin and Hailey. She has spent most of her career in the insurance industry. Sarah is a Vice President, Broker Relationship Leader, at Zurich. She is responsible for planning and strategy for several global and national broker relationships. Sarah volunteers with BBBSKC, The Boys & Girls Clubs of Greater Kansas City and Save, Inc. In her free time, Sarah enjoys her children's sporting events, yoga, traveling, and supporting the Royals and Chiefs.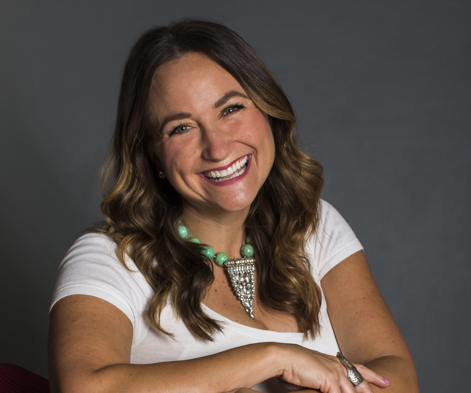 2017 Most Wanted Honoree Mary Moore is the Director of Marketing and Business Development for Pulse Design Group, an architecture firm solely-focused on healthcare design. She is responsible for developing and executing a marketing, communications and business development plan to drive results for the firm. Mary volunteers for the Kansas City Area Healthcare Engineers, the Society for Marketing Professional Services, the Urban Land Institute, and the Design Build Institute of America. She enjoys spending time with her three children. Mary also owns and operates Pie Hole, a local food truck that specializes in Australian meat pies.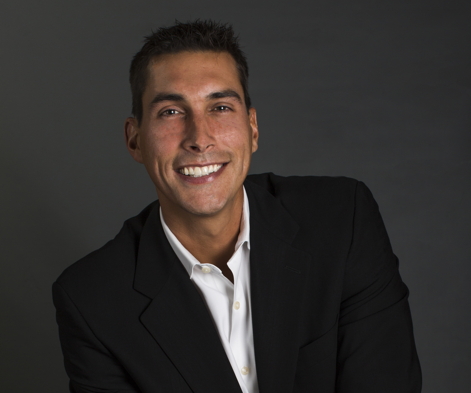 2017 Most Wanted Honoree Steve Nash is a Producer with IMA. Steve started his affiliation with BBBSKC in 2014 by helping former Most Wanted honorees build their auction packages. He has since spearheaded a BBBSKC sponsorship program with IMA. Steve is passionate about mentoring youth and helping to create life-changing friendships. He enjoys golfing and snowboarding in his free time.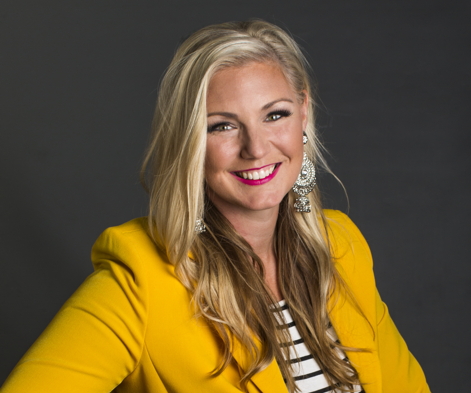 2017 Most Wanted Honoree Nicole Feltz was a foster child and now is a foster mom. Her drive and passion for helping children has become her family's focus. Nicole is an American Family Insurance agent. Her husband, Tyler, is a critical part of the agency, along with her daughters, Grace, 13 and Meah, 3. Nicole and her family are celebrating the anniversary of Meah's adoption. They feel very blessed and want to pay it forward. Nicole loves spending time with her children, networking and helping local non profits.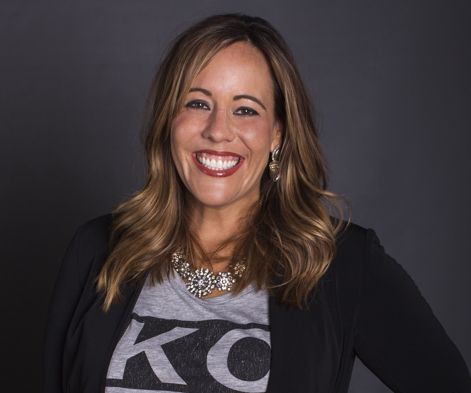 2017 Most Wanted Honoree LeAnn Cruce is co-founder of Love Letters, a women's apparel line inspired by all things Kansas City. During the day you can find LeAnn in the West Bottoms at the Love Letters boutique, inside the Painted Sofa or collaborating with her business partner, Amy Hunter, at their Liberty office. In the evening you can find LeAnn at a ball field, basketball court or PTA meeting, with her husband, Scott, and their sons, Landon and Kellen. In addition to being a Big Brothers Big Sisters mentor and fundraiser for the past decade, LeAnn volunteers for Harvesters, City Union Mission, Hillcrest Hope, and Marian Hope Center.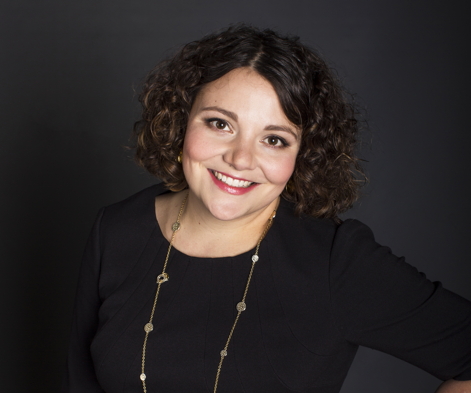 2017 Most Wanted Honoree Katie Lord is Vice President of Jeffrey Byrne + Associates. She brings her experience and passion for fundraising and development to her role as a consultant for a variety of non-profit organizations with diverse needs and fundraising goals. Katie's fundraising career has included the American Cancer Society, the Leukemia & Lymphoma Society and Make-A-Wish Missouri. She is a member of the Children's Mercy Cancer Center Auxiliary Board and serves as co-chairman of community volunteers & grants for the Junior League of Kansas City, Missouri.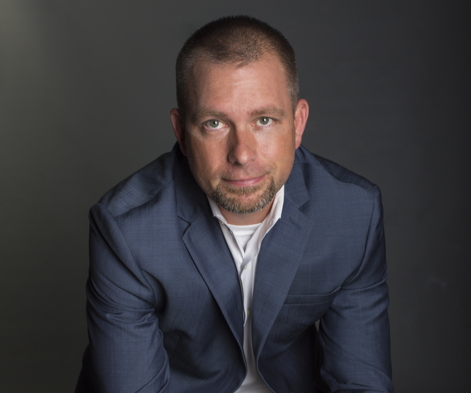 2017 Most Wanted Honoree Troy McKenna serves at General Manager for Aramark at Kauffman Stadium. During Royals games, Troy oversees more than 700 employees. At home, he oversees a house full of girls – his wife Erica and three daughters Alyssa, Makayla and Emma. Before becoming General Manager of The K, Troy was the Assistant General Manager for Aramark at Quicken Loans Arena for the Cleveland Cavaliers.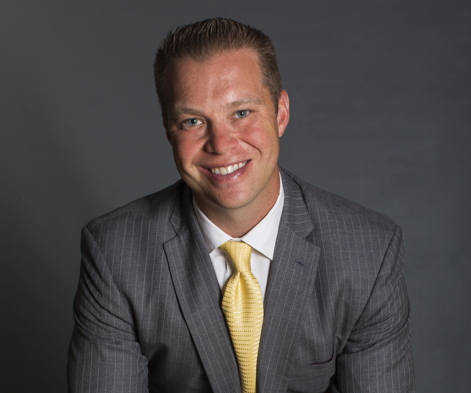 As the Chief Operating Officer for ECCO Select, 2017 Most Wanted Honoree Darren Prenger is responsible for running the day-to-day operations of the organization. When Darren isn't managing the business; he enjoys spending time with his wife, Shannon, and their two children, Samantha and Michael. Darren is an active volunteer and contributor to numerous charitable and civic organizations, including the FIRE Foundation, YMCA of Greater Kansas City, Big Brothers Big Sisters of Greater Kansas City, the Leukemia and Lymphoma Society's Mid-America Chapter, and Children's Mercy.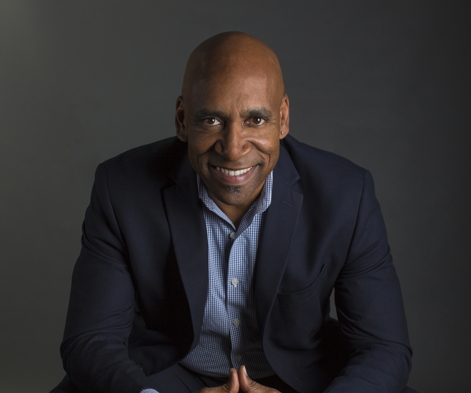 When 2017 Most Wanted Honoree Darron Story is not working in the financial technology sector for EML Payments, he is a husband, father of six and grandfather of three. Darron hosts a weekly gospel music show on Magic 107.3, sings in his church and performs with his R&B group, Lo-Key. Mentoring is very important to Darron. He understands the need for young people to have positive role models because he has run a mentoring organization in the past.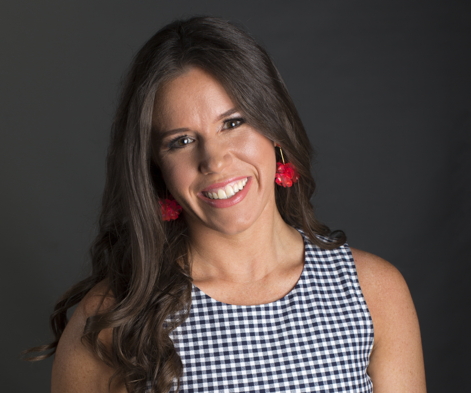 2017 Most Wanted Honoree Mimi Kippes starts each day at one of her favorite local spots, CrossFit Memorial Hill, before going to work at The Fontaine Hotel, where she serves as Senior Sales Manager. Mimi is passionate about her two children, Amelia and Henry. She looks forward to family reunions at her parents' home on Lake Hartwell in South Carolina. Mimi enjoys live music, traveling, philanthropic work, and cooking.
2017 Most Wanted Honoree Kama Moseley is a producer in the Signature Client Group, Lockton's personal lines department. Never imagining that she would become so passionate about insurance, Kama soon understood that it is a way to help people and that has always been the driving force behind her career and life path. Along with helping clients and community, she recently joined Sheffield Place's board of directors, Kama has two boys, Charlie and Gus, who keep her very busy.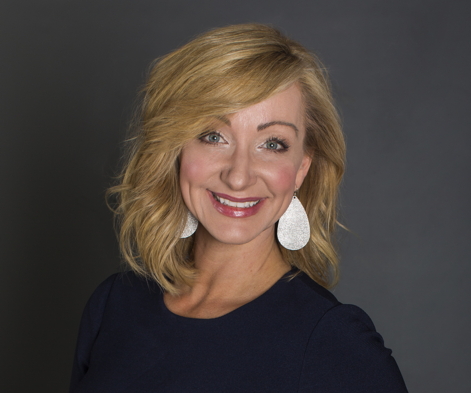 2017 Most Wanted Honoree Liz Lewis is Vice President of Commercial Banking at CommunityAmerica Credit Union. She is passionate about Kansas City and is committed to serving the needs of our community by supporting local businesses and volunteering with youth programs. Liz believes the future of our community depends on youth advocacy and mentorship from community and business leaders. She loves being a Big and feels the experience is incredibly rewarding for her and her entire family.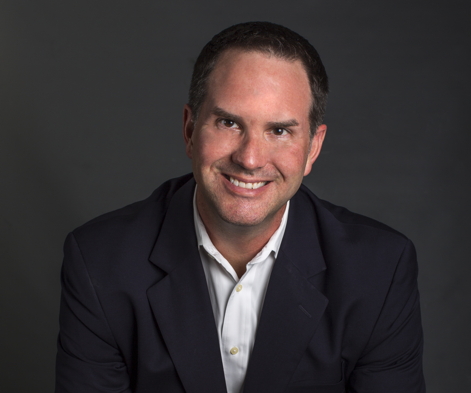 2017 Most Wanted Honoree Colby Jones is Chief Financial Officer of Big Brothers Big Sisters of Greater Kansas City. He began his involvement with BBBS as a bowling captain at Bowl for Kids' Sake in 1998. Colby was a Big Brother for 10 years and was named Big Brother of the Year for the state of Missouri in 2011. He also served on the BBBS donation center board for 15 years and on the BBBS agency board for eight years. Colby is a big believer in the mission of Big Brothers Big Sisters and is happy to have his dream job there.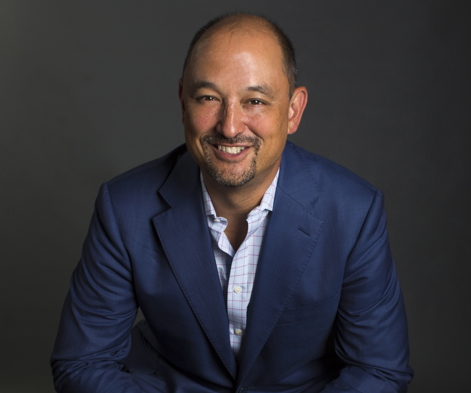 2017 Most Wanted Honoree Herb Sih is Managing Partner for Think Big Partners. Prior to Think Big, Herb worked in the investment industry and was also a military pilot. He is active in numerous organizations that are focused on education, workforce development and supporting economic growth through entrepreneurship and innovation. Herb enjoys spending time with his three children and being involved in their busy activities.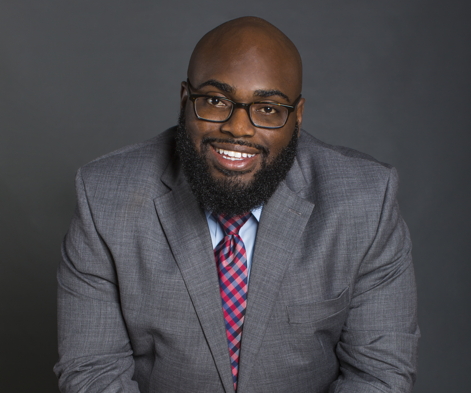 2017 Most Wanted Honoree Murray Woodard is a Program Officer in Education for the Ewing Marion Kauffman Foundation, where he leads community-focused initiatives through program development, project management, building relationships, and grant making. His work contributes to all areas of education programming. A proud native of Our Town, Murray has dedicated his career to improving education and life outcomes for K.C. area youth. Murray is married and has two daughters.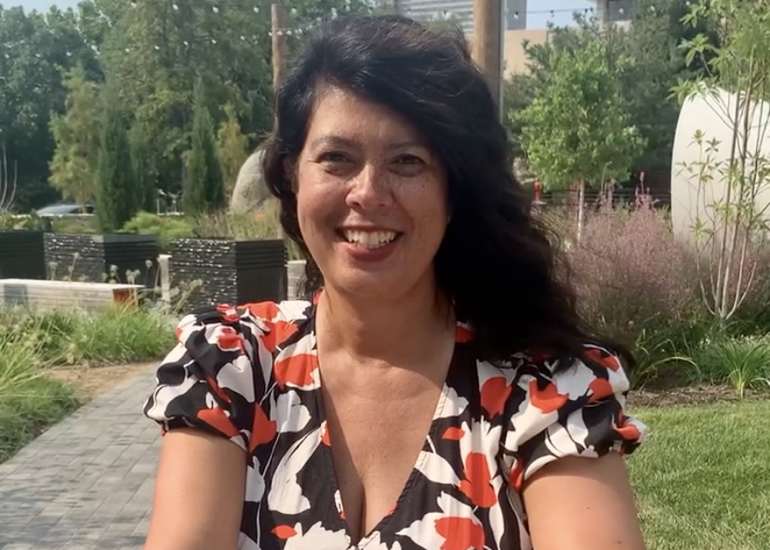 Donna Jacobson has devoted the last 13 years to volunteering for Ronald McDonald House Charities of Kansas City. With her background in social work, she gravitated towards helping the families…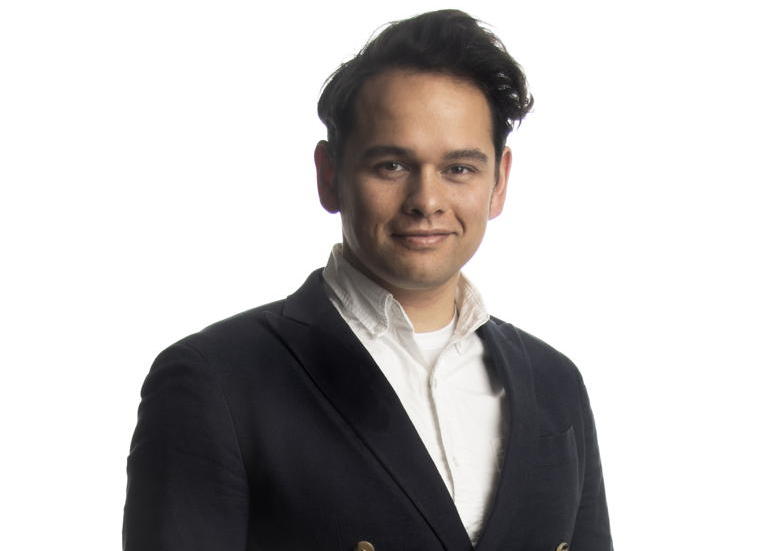 Keith Stanfield is a multi-faceted leader with a passion for engaging with his community and providing opportunities for others to experience the power of music. This talented, accomplished, and classically…
Mary Jane Young Barnes (Mrs. Bryant Page Barnes) is serving as the honorary chairman of the 2022 Jewel Ball. She was the chairman of the 1995 Jewel Ball, following in…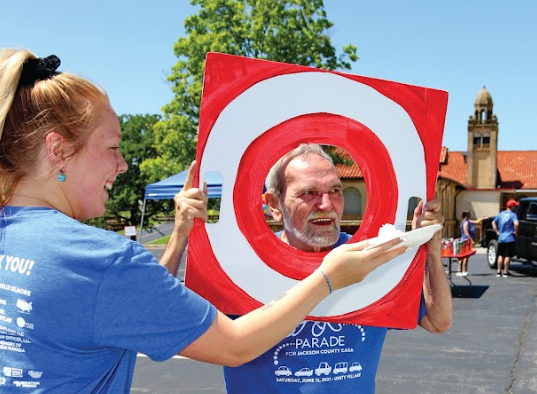 Steve Denny is a wonderful volunteer for Jackson County CASA. He visits the children and is a great resource for many older youth. Steve also helps with and attends the…