CARMEN UNBOUND: Lyric Opera ends season with Bizet's subversive tale of love and death
By Paul Horsley
If you think too hard about the underlying messages of Bizet's Carmen, you might begin to find the opera a bit unsettling. For when the ostensibly virtuous Don José ventures outside of his safe bourgeois existence to fall in with the wild gypsy Carmen, he enjoys a brief moment of love and passion only to discover that this "attraction of opposites" leads to the destruction of everything around him.
But what might appear as a bad-girl-corrupts-good-boy story can also be viewed as a tale of how love can, for better or worse, become such an overpowering force that it obliterates all other concerns. And rather than reflecting badly on either gender, it presents what is perhaps a common 19th-century view of passionate romantic love as being, as often as not, a corrosive force.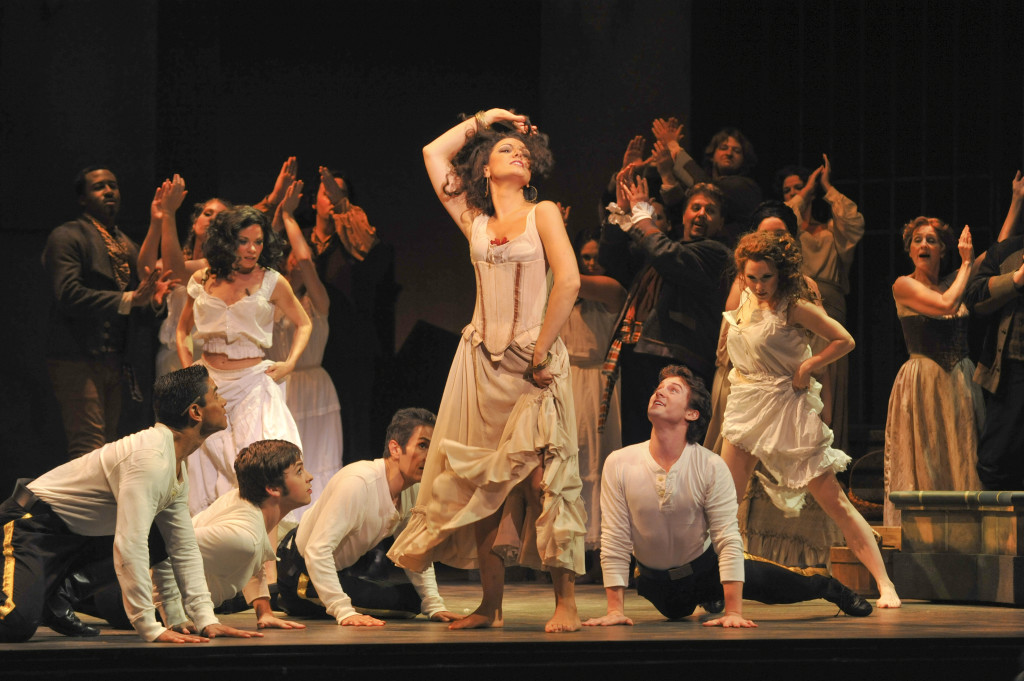 The opera begins simply enough: For the fiery Carmen, who is used to "loving and leaving," Don José represents just another conquest, said director Jose Maria Condemi, who makes his local debut with the Lyric Opera's Carmen this April 23rd through May 1st. "But to her surprise she does fall in love. … And for somebody who has lived her life freely, not caring for any bonds of any sort, she has met her match."
We like to think that the characters in a drama have free will, but among the first musical themes we hear in Carmen is the ominous Fate Motive, signaling early on that things are probably going to end badly. Later, during the famous Act III "Card Trio" Carmen finds herself bound to the destiny of the Tarot cards, which repeatedly signal that her affair with Don José will turn to doom.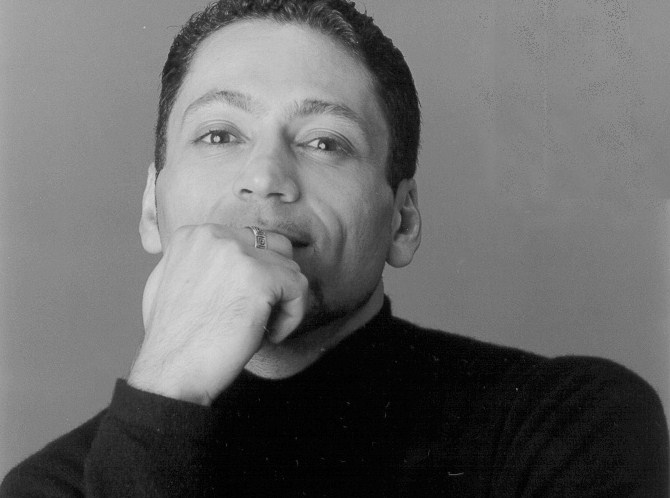 "No matter how many times she shuffles and mixes the cards, they always come up the same," said Jose Maria, who trained in Buenos Aires, Cincinnati and San Francisco before assuming his current post as Director of Opera at the San Francisco Conservatory of Music. "It's almost like a cosmic joke being played on her, and she knows it."
In the original novella by Prosper Mérimée, on which the opera is based, Don José is a bit of a rounder himself, Jose Maria said, and Carmen recognizes this wild streak in him right away. "He has a dark past, he was in prison before. Why is she so attracted to this guy? It's that she has this ability, this uncanny psychic radar, which allows her to see past José's façade." Behind the mask is danger, and that's exactly what intrigues her. "Whenever there's danger, she's interested. … When things becomes commonplace, it's over, and she moves on."
The story makes most sense when José's "dark side" is underscored, he added, which makes his attraction to Carmen's danger all the more logical. "One of the challenges when I direct Carmen is to try to show this underlying danger in José from the very beginning. Even from the time he's presenting himself as obedient and subservient and following the law, there are moments in which we can see bursts of this anger and rage that live within him."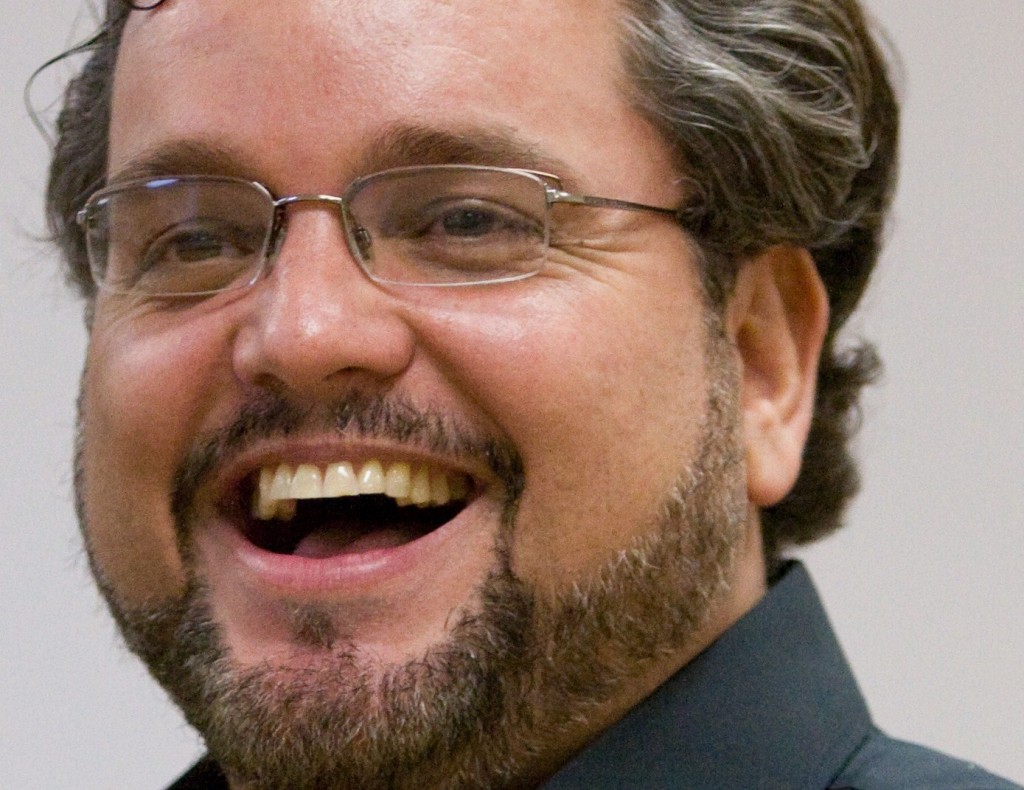 Carmen is not really all bad, either, for that matter: She just comes from a culture that sees the world differently. "She is unremarkable in the context of her own world," said Latvian mezzo-soprano Zanda Švēde, who makes her role debut here as the fireball. "The gypsies are free, fun-loving people with standards of behavior unlike the mainstream culture's. Carmen doesn't think of her actions as good or evil. To her, she is simply doing what a free woman does to survive and enjoy life!"
Of course Carmen must be pitted as "other," as someone outside of José's comfortable world, in order for the story to make sense, Zanda pointed out. "Even if we were to set Carmen in a different time and place, her background would need to be different from José's for the story of their mutual attraction and fascination to feel authentic. She's not the girl next door."
Yet Carmen and José are portrayed as equals, despite their differences, Zanda said: They just happen to run up against the inexorable force of destiny. "I believe that Carmen and José are fated to come together and she is fated to die. … Rather than thinking of one or the other as the victim, both can be seen as equal victims of fate."
Pictured at top: Mezzo-soprano Zanda Švēde, making her Lyric debut. Photo courtesy of Lyric Opera of KC.
Carmen opens April 23rd at the Kauffman Center. It also stars tenor Rafael Dàvila, baritone Corey Crider and soprano Janai Brugger. David Charles Abell conducts. For tickets and information go to kcopera.org or call 816-471-7344.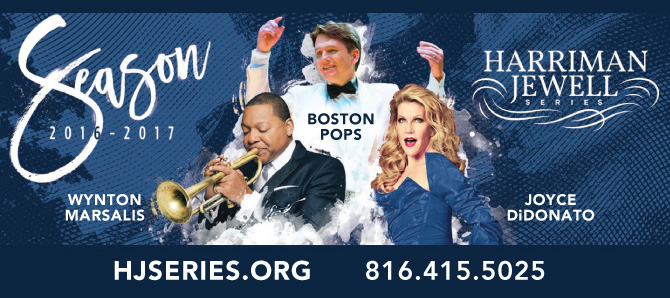 To reach Paul Horsley, performing arts editor, send an email to paul@kcindependent.com or find him on Facebook (paul.horsley.501) or Twitter (@phorsleycritic).
After more than two decades and four deans, it was beginning to look as if the UMKC Conservatory's dream of a new facility would remain just that: a dream. Until…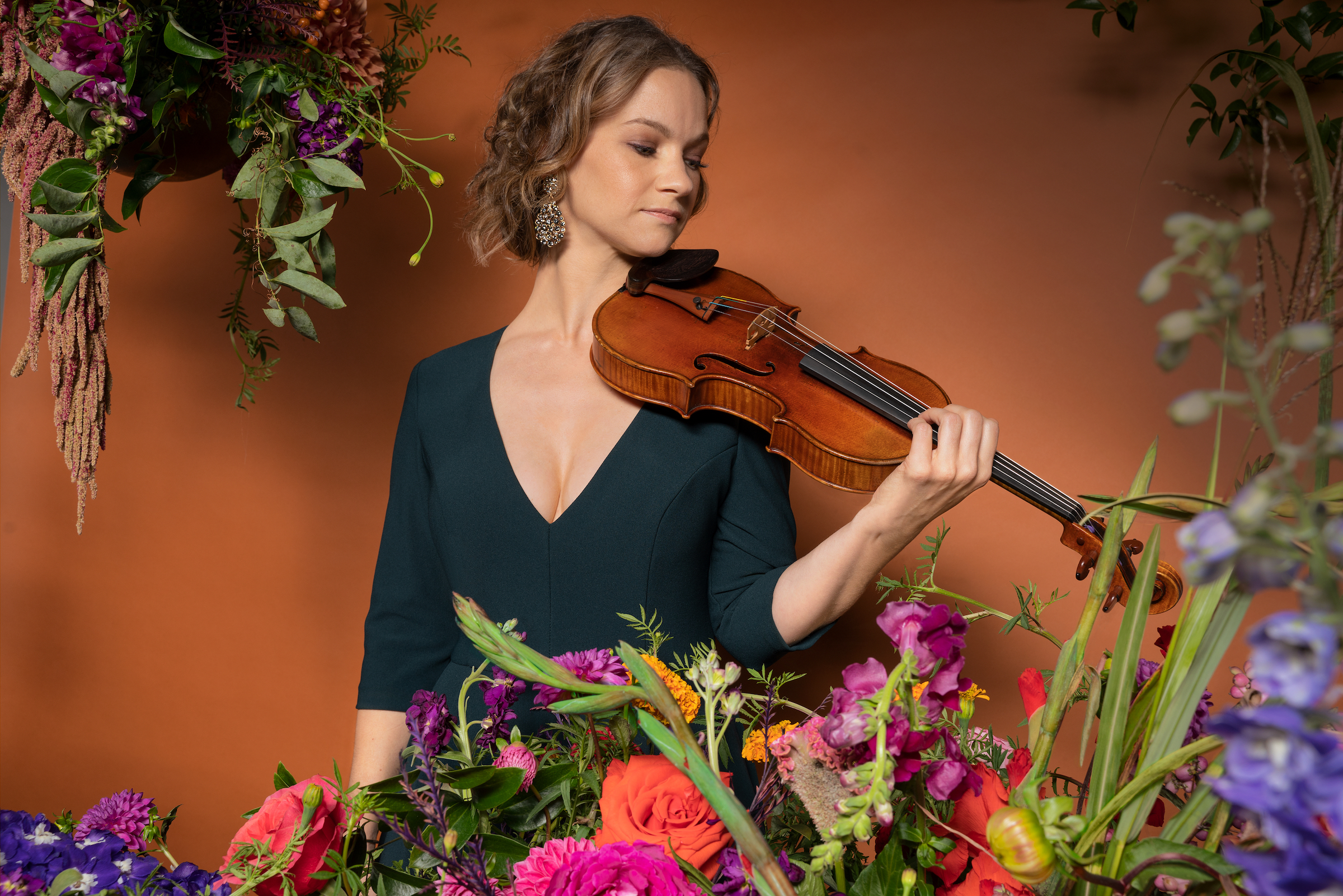 One woman, standing alone onstage. No pianist, no music-stand: Just Hilary Hahn and her violin, creating miracles. That is what Harriman-Jewell Series audiences are likely to experience this October 13th,…
Oh the weather outside is frightful(ly hot). But it won't be for long, so take a close look at this fall's diverse and provocative mix of music, dance, and theater:…
Kansas City Ballet always seems to be building something. For decades, it engaged in refitting existing buildings to meet its day-to-day needs: from the Westport Allen Center to the National…