The Dish With Ann – Charleston's Restaurant
I have to admit I am one of those people who try to go to as many local restaurants as possible. But Charleston's, with 18 locations in Oklahoma, Nebraska, Indiana, Arizona, and Texas, may be the exception to that rule, just like the now-shuttered Houston's on the Country Club Plaza (how I still long for the Grilled Chicken Salad) and of course, our home-grown Houlihan's, Bristol Seafood Grill and J. Gilbert's Wood-Fired Grill. 
Charleston's Restaurant, along with its next door neighbor, Smitty's Garage, is part of the Hal Smith Restaurant Group, based out of Norman, Oklahoma. The exterior of this restaurant pavilion is 1960's space-age modern, a melding of architecture from The Jetsons and the tents at the Denver International Airport. But walking into Charleston's is a completely different story. It's casual and open, with stone accents, a rich wood ceiling and cabinetry and a black slate floor. The acoustics are excellent (no need to scream here), and the restaurant definitely has a cozy, intimate feel.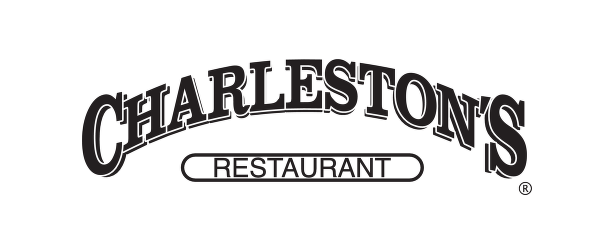 The fare is unmistakably American, with a few Southern twists. When I went there for a birthday lunch with my savant bridge-playing friend, Kathy, our very attentive waiter suggested the most popular dishes–pork chops and chicken fried steak. Not exactly what women would normally eat for lunch, but we appreciated his opinion. As it turns out, Kathy and her husband, Scott, had just been to Charleston's the week prior and had ordered the shrimp scampi for dinner. "It was a huge portion with a nice, lemony flavor," Kathy raved. 
We started our lunch with the Dynamite Shrimp which had a sweet and spicy cream sauce, cilantro and was served on a bed of lettuce. The scrumptious dish was very similar to the Bang Bang Shrimp at Bonefish Grill, except with a little less heat. "This alone could have been my meal," Kathy exclaimed. The rolls were served warm and had a crusty outside, a soft inside and were accompanied with whipped butter. Kathy ordered the salmon Caesar salad, and I went outside my usual comfort zone and decided that the fish and chips sounded great on a cold, December day. Kathy's salad was accompanied with a flaky, fresh croissant. The generous portion of salmon on her salad was smoky and honey glazed. "A really good Caesar is a big deal at any restaurant," said Kathy. My beer-battered Atlantic cod was hot and crunchy, the fries were irresistible and the coleslaw was just the right amount of sweetness. There was plenty for leftovers. And what birthday would be complete without a dessert, and we chose the generous-sized brownie filled with a variety of nuts, topped with ice cream and swirled with fudge, caramel sauce and champagne custard. It was too large to finish so the birthday girl got to take it home.
So no need to rack your brain as where to eat before or after your next afternoon or date-night movie at AMC Ward Parkway. Charleston's Restaurant may become your new, very convenient (and let's not forget delicious) dining destination. And be on the look out for patio seating in the spring.
Also featured in the March 3, 2018 issue of The Independent
By Ann Slegman
Charleston's Restaurant
8817 State Line Road
Kansas City, Missouri 64114
816-731-1424
One of Kansas City's most celebrated chefs, Michael Corvino, co-owner, along with his wife, Christina, of Corvino Supper Club & Tasting Room, was nominated as a finalist for the 2020…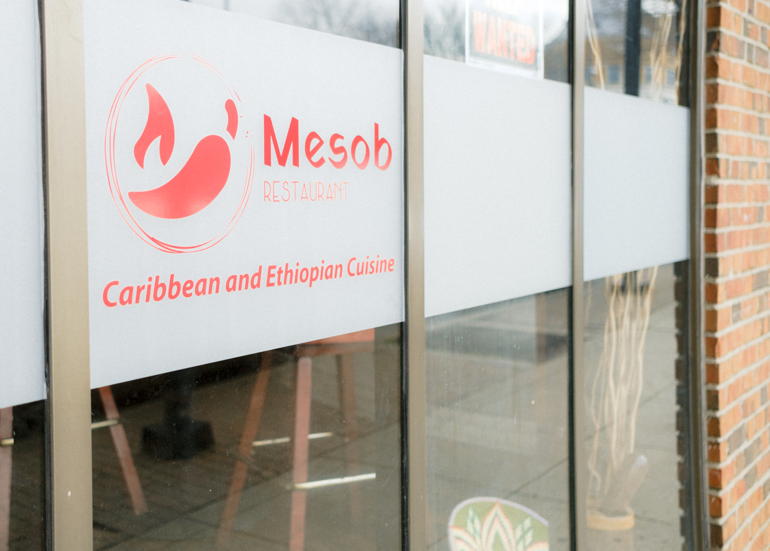 When I first asked Chef Cherven Desauguste where he was from, he said, "Planet Earth." This exemplifies his sense of humor and joie de vivre in terms of cooking and…
In this age of coronavirus, there is only so much cooking a person can bear. Yes, baking can be soothing when you're feeling anxious and cooped up. But let's face…
The coronavirus has changed everything, especially the way we eat. Some of us are cooking more. Many of us are picking up or having food delivered. As I am writing…