Congratulations, Michelle & Patrick!
Mr. and Mrs. Michael John Royle of Parkville, Missouri, are pleased to announce the engagement of their daughter, Michelle McPike Royle, to Patrick Layne Butler, the son of Mr. and Mrs. Paul Franklin Butler of Midland, Texas. The bride-to-be is the granddaughter of Mrs. Gerald Warner Gorman of Kansas City, Missouri, and the late Mr. Gorman, Mr. John William Royle of Blue Springs, Missouri, and the late Joanne Royle. Michelle is a graduate of Park Hill South High School in Riverside, Missouri. She was a Jewel Ball debutante in 2012 and was presented at the Harvest Ball in 2014. Michelle earned a bachelor of arts degree in biology from Washington University in St. Louis. She is a BOTAR, class of 2017, and a member of Alpha Omicron Pi sorority. Michelle is a student at the University of Missouri–Kansas City School of Dentistry and expects to receive a doctor of dental surgery degree in May 2019.  
Her groom-elect is the grandson of Mrs. Howard Ellsworth Noble of St. Helens, Oregon, and the late Mr. Noble and Mrs. Oland Morris Butler of Midland, Texas, and the late Mr. Butler. Patrick is a graduate of Midland High School. He earned a bachelor of arts degree in economics from the University of Dallas. Patrick is a student at The University of Kansas and expects to complete a master's degree in business administration in the fall of 2019. He is employed with SelectQuote Insurance Services in Overland Park, Kansas. Theirs will be a June 22nd wedding at Our Lady of Perpetual Help Redemptorist Catholic Church in Kansas City.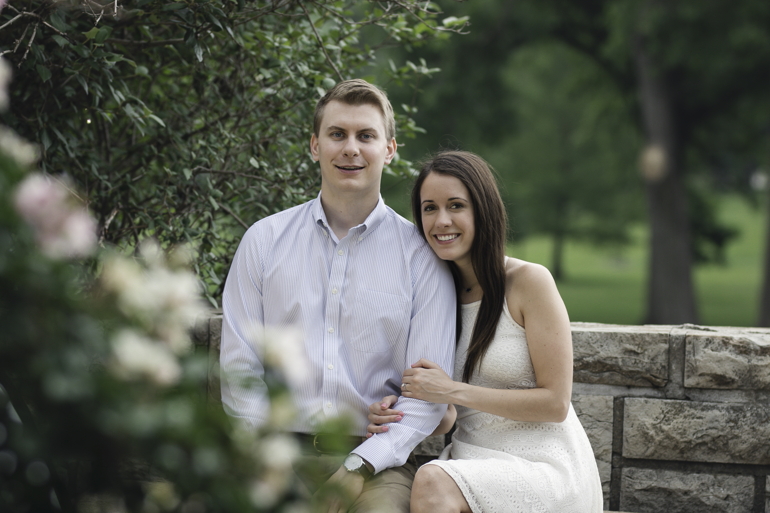 Also featured in the September 29, 2018 issue of The Independent
Photo Credit: Roxanna Silva
Captain Michael Dalton Patterson, United States Navy, Retired, and Mrs. Patterson of Raleigh, North Carolina, are pleased to announce the engagement of their daughter, Erin Leigh Patterson, to James Davis…
Richard Joseph Nachbar III, who is known as Tripp, received an early birthday present this year. His brother, William Prentice Nachbar, was born on January 4th – three days before…
Mr. and Mrs. Don Wesley Arnold of Fredericksburg, Virginia, are pleased to announce the engagement of their daughter, Annemarie Ysrael Arnold, to Ethan James Starr, the son of Dr. Alison…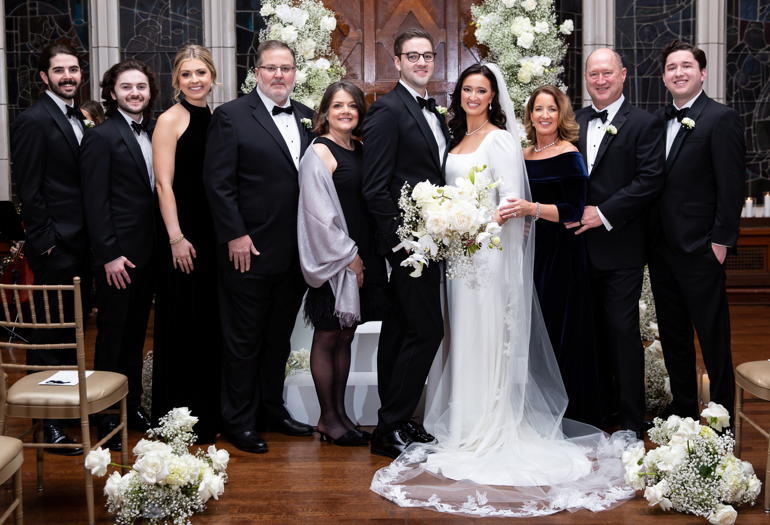 Katherine Elizabeth Richey and Scott Logan Barnow were united in matrimony on December 31st. The bride is the daughter of Julie Davis Richey and Craig R. Richey of Pittsburg, Kansas.…