Congratulations, Molly & Bryce!
Mr. and Mrs. William Paul Straeter III of Leawood, Kansas, are pleased to announce the engagement of their daughter, Molly Ann Straeter, to Bryce Alan Warnock, the son of Lorie Ann Wilson of Fairway, Kansas, and Mr. Alan Dudley Warnock, of Roeland Park, Kansas. Her grandparents are the late Mr. and Mrs. Roger George Davies and the late Mr. and Mrs. William Paul Straeter, Jr. Molly is a graduate of Notre Dame de Sion High School. She earned a bachelor of science degree in elementary education from The University of Kansas. A member of Kappa Kappa Gamma sorority, Molly is careering with Ascension Catholic School.
Her groom-elect is the grandson of Mr. Donald Graves of Overland Park, Kansas, and the late Mrs. Graves, the late Mr. William Harold Wilson, and the late Mr. and Mrs. Robert Dudley Warnock. Bryce is a graduate of Shawnee Mission East High School and the University of Dayton, where he earned a bachelor of business administration degree with a major in finance. He is employed with Smart Home Lending. The couple is planning a December 7th wedding at St. Francis of Assisi Catholic Church in Boca Grande, Florida.
Also featured in the October 26, 2019 issue of The Independent
Photo Credit: Cheyne Dean
Captain Michael Dalton Patterson, United States Navy, Retired, and Mrs. Patterson of Raleigh, North Carolina, are pleased to announce the engagement of their daughter, Erin Leigh Patterson, to James Davis…
Richard Joseph Nachbar III, who is known as Tripp, received an early birthday present this year. His brother, William Prentice Nachbar, was born on January 4th – three days before…
Mr. and Mrs. Don Wesley Arnold of Fredericksburg, Virginia, are pleased to announce the engagement of their daughter, Annemarie Ysrael Arnold, to Ethan James Starr, the son of Dr. Alison…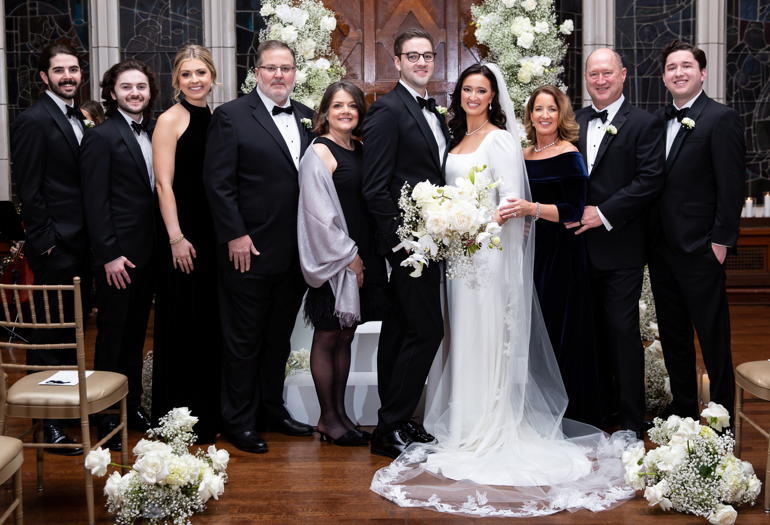 Katherine Elizabeth Richey and Scott Logan Barnow were united in matrimony on December 31st. The bride is the daughter of Julie Davis Richey and Craig R. Richey of Pittsburg, Kansas.…