IN REVIEW: Ballet opens season with recent works and new 'Carmina'
Carl Orff's Carmina Burana lends itself to the stage partly, perhaps, because the composer actually intended it to be performed as a sort of theatrical pageant, with sets, costumes, and even movement. And because so much of its rhythmic energy suggests dance, it's hardly surprising that the score has proven a favorite among choreographers. Many dance-makers have set the 1936 musical milestone as dance theater, with a narrative that more or less mirrors the themes in the text: community and faith, love and courtship, destiny and death. Others have used the score (which includes orchestra, chorus, and three vocal soloists) as a kind of sound-design for a more fanciful, less literal narrative.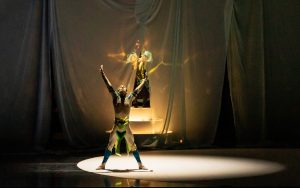 Adam Hougland, whose new Camina Burana is the centerpiece of the Kansas City Ballet's season-opener that began October 11th at the Kauffman Center, falls somewhere in the middle. His lavish production of the hour-long piece, performed with the Kansas City Symphony and Chorus and three fine soloists, presents a male protagonist who suffers the slings and arrows of life, love, drunkenness, and (perhaps) near-loss of faith when confronted with the stark reality of the "wheel of destiny." I say "perhaps" because the narrative line was not always crystal-clear, possibly by design: and even less so, I would think, for someone unfamiliar with the original texts. (Orff's piece sets 13th-century poetry that is mostly in Latin and Middle High German, yet neither a translation nor even a synopsis was provided.) Nevertheless, Adam's protagonist (Gavin Abercrombie on opening night) appears plausibly to be the "I" of Orff's texts. He dances, romances, revels in the joys of life, and rails against the inevitability of death. Alongside are two "helpers" (Danielle Bausinger, Liang Fu), who at times help him through his trials, but at times behave more like Job's interlocutors.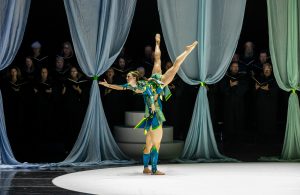 The ballet opens with our eyes on a tangled vertical structure, downstage-right, from which streams hourglass-like sand. The chorus, dimly lit and placed far upstage, sings "O Fortuna!" in stentorian tones, separated from the downstage dancers by a row of tall fabric panels. The set and lighting designs (by Trad A Burns) also include a trio of tiered platforms for the vocal soloists, who can at times be seen through the gaps in the panels and are costumed similarly to the dancers. Sarah Tannehill Anderson was the soulful soprano, Daniel Hansen was the potent-voiced tenor. Baritone Armando Contreras delivered some of the most sonorous and pointedly dramatic singing I've heard from him. The dark-robed chorus was so far upstage they seemed to be struggling to see either conductor (Ramona Pansegrau) or side-monitors: much less actually hear the musicians buried in the pit, which might explain why they were at times half a beat, or even a full beat, behind the orchestra.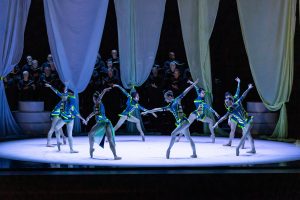 We see the joyous arrival of Spring ("All things are tempered by the sun, so pure and fine"), with 16 dancers presenting a multifarious array of styles ranging from the balletic to the loosely modernist. A series of beautiful if vague pas de deux and pas de trois suggest the amorous adventures of the youngsters. At one point the bacchanal turns almost Broadway-razzmatazz (to reflect Orff's ever-more-trivial music), as our protagonist is stripped nearly bare and staggers about drunkenly. ("We gamble and sweat … some lose their clothes," the chorus sings, "no one fears death.") A woman brings him to life, but he is evidently not in the mood. Still, the pull of first love causes great anguish, but the consolation is fleeting, as the return of the "O Fortuna" (this time expressed by the company running in a clockwise circle) brings us to a rather puzzling conclusion. The company traps the protagonist in a tight circle ("You attack me," the chorus sings, "and I bare my back to your villainy"), and at the last second, he escapes their embrace, looking furtively at them, partly shielded by his protectors.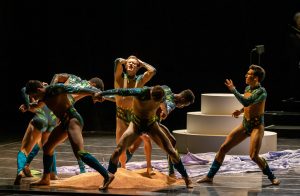 Christian Squires' nature-hued costumes suggest a sort of modernist gloss on antiquity: a celebration of the body in its human foibles and desires, perhaps, that feels destined to stand in contrast to the choir's more "medieval" modesty. (The abstract nature of the costume designs further suggests that a loose, less literal narrative should be read into the choreography.) Several fine performances by orchestral soloists in the pit help fill out the overall impact. But as the narrative of Orff's texts is not expressly linear, the viewer is left guessing as to whether Adam's series of wildly variegated events is designed to tell a coherent tale or merely express, in a general way, life's outrageous fortunes.
The program opened with Annabelle Lopez Ochoa's Tulips and Lobster, a witty interplay of four women and six men that tries to be many things. Originally created for the Carlsen Center's New Dance Partners in 2018, it sets diverse excerpts of Baroque music to a sort of whimsical reconstruction of "Old Dutch Masters" imagery. The ingenious detail of the Renaissance-style costumes (by Susan Roemer; S-Curve Apparel Design) has the men in skirts, even. But the real focus is on the props (tulips, fold-out hand fans, and yes, a lobster), which take on central roles as tools of friendship and/or courtship, as much-sought-after commodities, or at one point, as weapons. The men conspire, birds sing, and a woman drops a fan and men refuse to pick it up, much to her chagrin. A man approaches a woman with a tulip, and a pas de deux finally ensues—tender at first, then growing willfully stilted. (The music is performed live in the pit, and at this point soprano Sarah Tannehill Anderson accompanies the pair with a gorgeous French Baroque "air" by 17th-century composer Michel Lambert.)
A succession of shrugs from the men, interspersed with stop-motion poses to suggest Dutch paintings, perhaps, is interrupted by harsh audio static, as a tulip is again passed wittily across the stage. A pas de trois introduces a moment of seriousness, though subsequent confusion among the company is interrupted, somewhat inscrutably, by a (plastic?) lobster that is lowered from above the stage. The startled dancers look up in astonishment, and the ballet ends. Seeing this work for a second time, I felt again that, despite the success of its wittier strains, the pastiche-like score seemed to work against a coherent, organic line.
Helen Pickett's Petal, created for Aspen Santa Fe Ballet in 2008, was presented by Kansas City Ballet to acclaim in May 2016. Set to music of Philip Glass and Thomas Newman, it is most notable for its brilliantine colors (Trad A Burns has recreated Todd Elmer's lighting). Four women are in stylish yellow leotards that play off the initial explosion of glowing yellow upstage; four shirtless men wear teal-ish pants.
The joyous energy of the initial partnering gives way to an interplay in which two women reject the men in favor of dancing with each other à 2: Others enter and join, and momentarily we are treated to shocks of sudden bursts of unison, traditionally balletic moments of agreement amidst the discord. Propulsive minimalist rhythms spur dancers forward, as two men toss a hapless woman about, dismissively. She holds her own, breaking free and driving them off. Colors shift back toward oranges. A couple introduces a finale beginning as a duet but rapidly speeding into a frantic if coherent set of quick group movements. They push things to the edge of the silly but do not cross into it.
—By Paul Horsley
Carmina Burana continues through October 20th. Call 816-931-8993 or go to kcballet.org.
To reach Paul Horsley, performing arts editor; send an email to paul@kcindependent.com or find him on Facebook (paul.horsley.501) or Twitter (@phorsleycritic).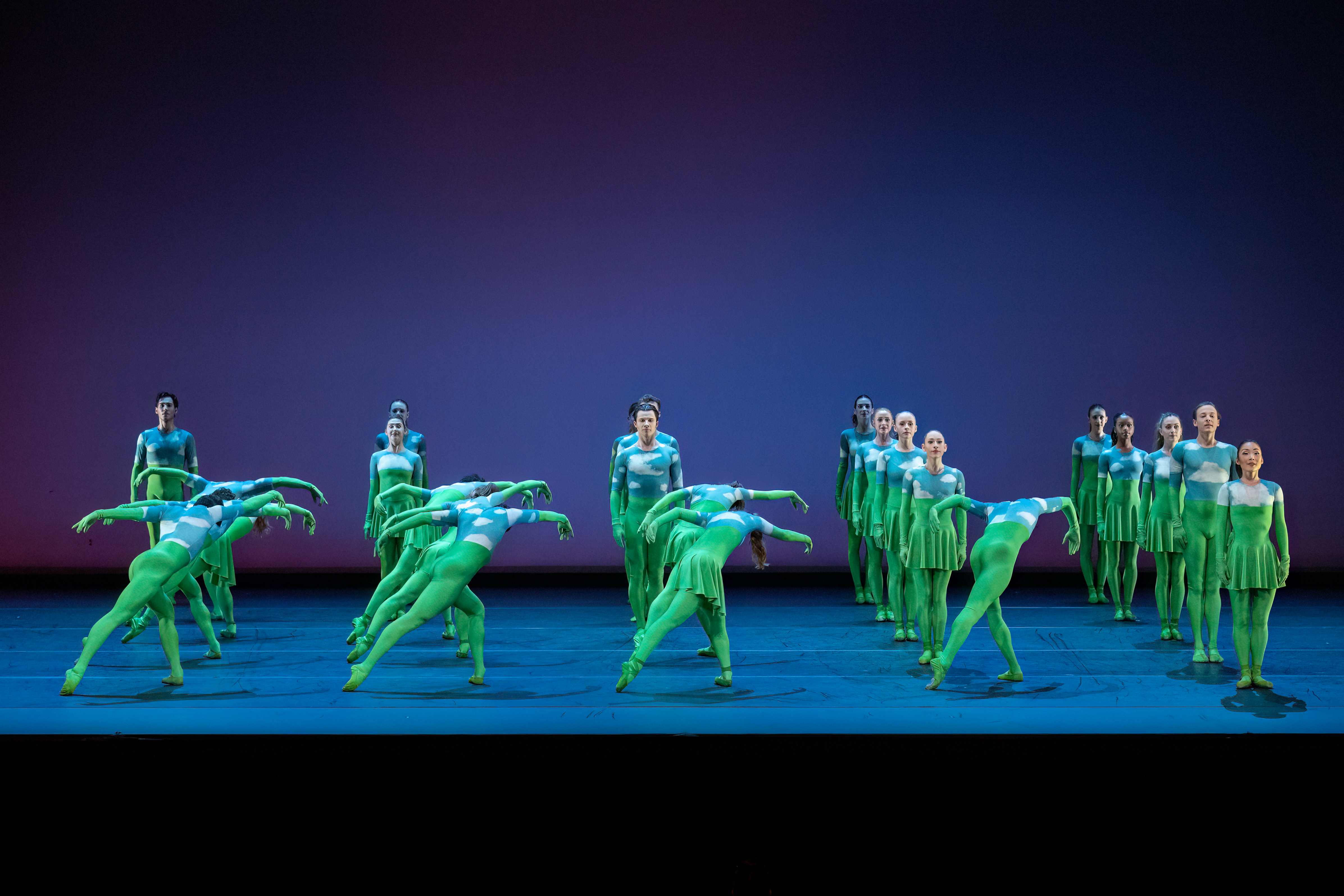 Each spring, the Kansas City Ballet presents a program of mixed repertoire embodying some of the more fascinating trends in contemporary ballet: where dance has been recently, where it stands…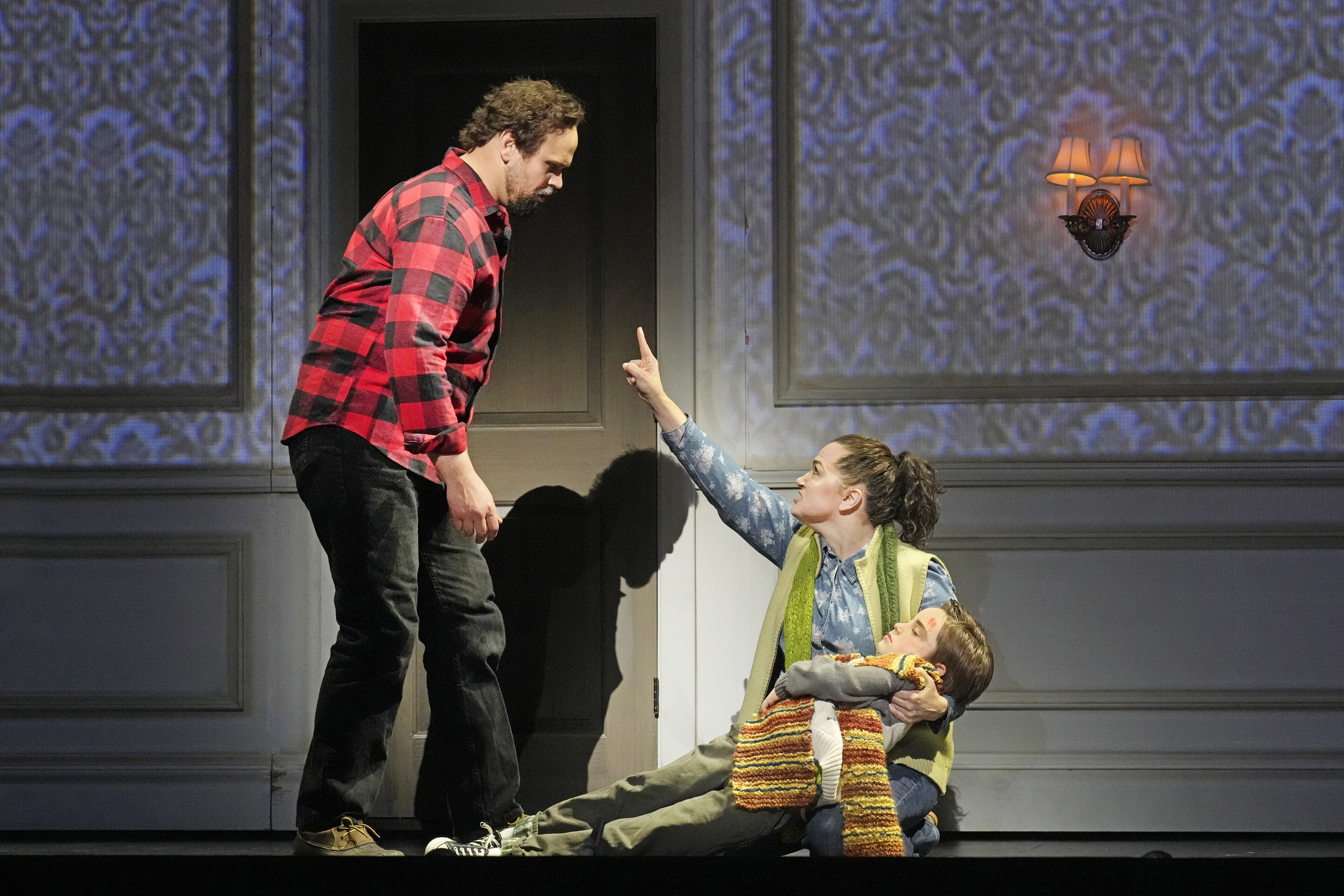 One of the reasons that Stephen King's horror stories are so indelibly etched onto our consciousness is that their macabre ingenuity has lent itself so readily to screen adaptation. Far…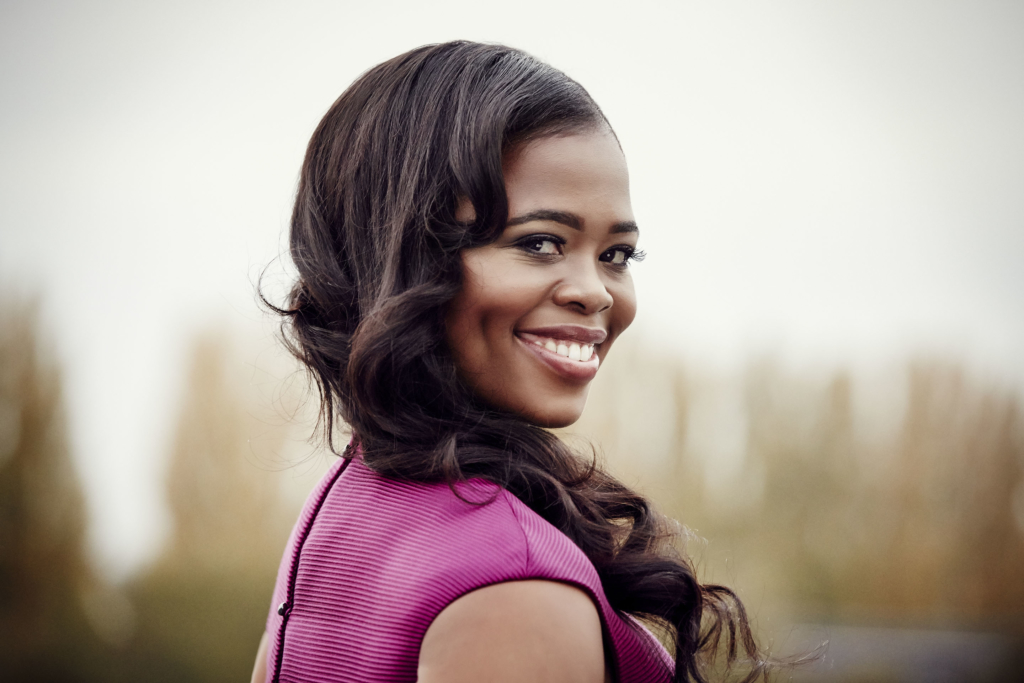 Just about everybody who is anybody has appeared on the Harriman-Jewell Series. Or so it seems these days, 58 years after the Series was founded by two William Jewell College…
Dance is live theater, and thus every performance of a work of choreography differs from every other. Standard works evolve from year to year, as well: Since 2015, when Devon…