Congratulations, Mr. and Mrs. Ryan!
Margaret Marie Donnelly and Thomas Michael Ryan were united in matrimony on June 1st at St. Agnes Catholic Church in Roeland Park, Kansas. The bride is the daughter of Suzanne and Joseph Donnelly of Fairway, Kansas, and her groom is the son of Nancy and Richard Ryan of Manhattan, Illinois. Lauren Elizabeth McDonnell, who is Maggie's sister, was the matron of honor. Thomas' brother, James Ryan, was the best man. The bride's niece, Grace Margaret McDonnell, served as the flower girl, and her nephews, Martin Joseph McDonnell and Joseph Matthew McDonnell, were the ring bearers. The bridesmaids were Helen Donnelly, cousin of the bride; Christy Boushka, Kendall McGreevy, and Tara Reichenberger. Marty McDonnell, brother-in-law of the bride; Chris Fry, Matt Lakoma, Bill Okleson, Mike Schmidt, and Chris Zilvitis served as groomsmen. Father Bill Porter was the officiant. The Ryans toasted their son and future daughter-in-law at a rehearsal dinner at Fiorella's Jack Stack Barbecue on the evening prior to the ceremony, and the Donnellys were the hosts for a reception in honor of their daughter and her new husband at Indian Hills Country Club. Following a honeymoon in Grenada, the couple is at home in Oak Park, Illinois, where both are employed with Lockton Companies in Chicago, Illinois.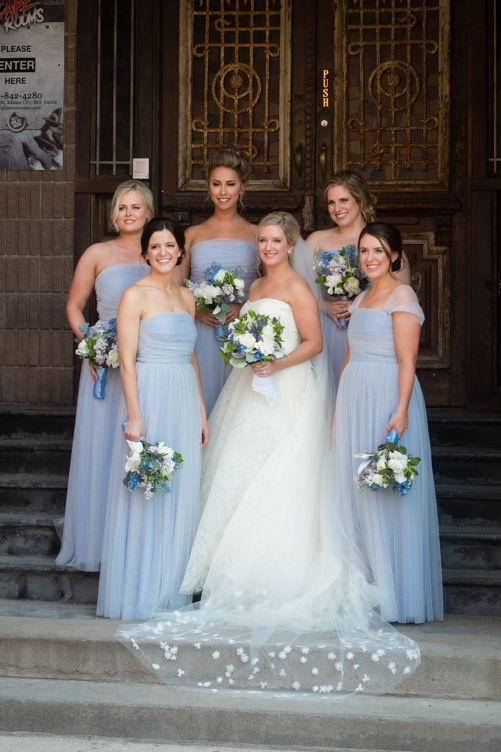 (Front row) Kendall McGreevy, the bride, and Lauren McDonnell (back row) Christy Boushka, Tara Reichenberger, and Helen Donnelly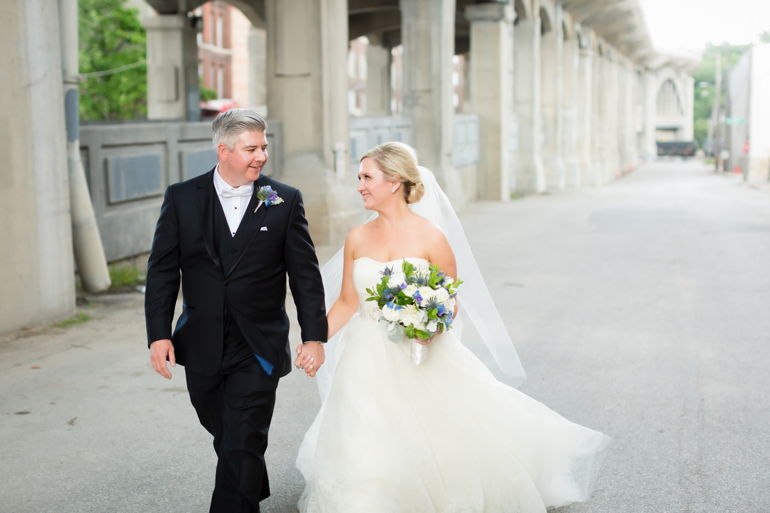 The jubilant couple
Also featured in the August 31, 2019 issue of The Independent.
Photo credit: DeLong Studios
Captain Michael Dalton Patterson, United States Navy, Retired, and Mrs. Patterson of Raleigh, North Carolina, are pleased to announce the engagement of their daughter, Erin Leigh Patterson, to James Davis…
Richard Joseph Nachbar III, who is known as Tripp, received an early birthday present this year. His brother, William Prentice Nachbar, was born on January 4th – three days before…
Mr. and Mrs. Don Wesley Arnold of Fredericksburg, Virginia, are pleased to announce the engagement of their daughter, Annemarie Ysrael Arnold, to Ethan James Starr, the son of Dr. Alison…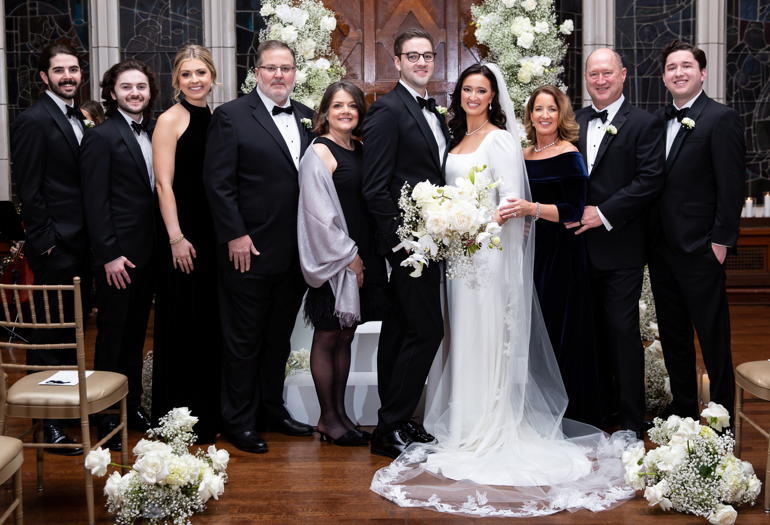 Katherine Elizabeth Richey and Scott Logan Barnow were united in matrimony on December 31st. The bride is the daughter of Julie Davis Richey and Craig R. Richey of Pittsburg, Kansas.…