Congratulations, Mr. & Mrs. Lon Lane IV!
Lauren Joan Lee and Alonzo Everett Lane IV were married on August 28th at Secrets The Vine Cancun in Cancun, Mexico. The bride is the daughter of Mr. and Mrs. Arthur Richard Lee of Towson, Maryland. Lauren is the granddaughter of the late Mr. and Mrs. Hung Check Leung and the late Mr. and Mrs. Fong Wing Lee. Her groom is the son of Mr. and Mrs. Alonzo Everett Lane III of Our Town. Lon is the grandson of Shirleye R. Lane of Inverness, Florida, and the late Mr. Alonzo Everett Lane, Jr. and the late Mr. and Mrs. Frank John Jones, Jr. 
The evening prior, the groom's parents hosted a lovely rehearsal dinner on the beach under a full moon. Following the ceremony, the bride's parents hosted a beautiful reception at Secrets The Vine Cancun. Meg Inomato served as maid of honor. Beverly Lee, sister of the bride; Jennifer Dang, Stephanie Gresalfi, Shireen Kahn, and Shandrea Pendleton were bridesmaids. Stewart Lane, brother of the groom; served as best man. Alex Beltz, R. Matthew Durr, John Egerman, Tucker Slosburg, Bradley Thomas, Nicholas Zirpoli, and Tyler Ryon were groomsmen. Beverly Jones, aunt of the groom; was the officiant. The happy couple is planning a September honeymoon to the Greek Isles. They are at home in Washington, D.C., where Lauren careers with Argus Consulting and Lon is employed with Microsoft.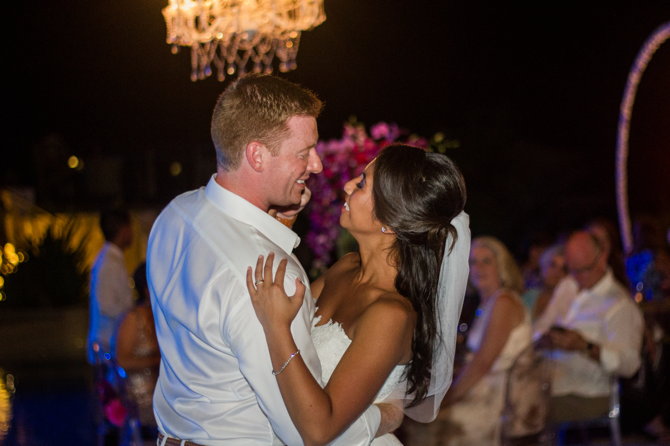 Lauren and Lon Lane enjoyed their first dance.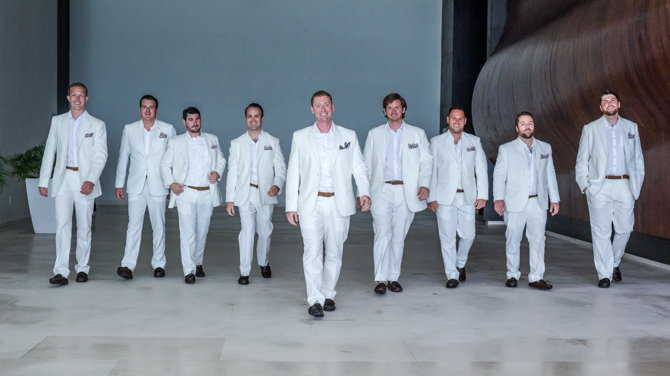 Matthew Durr, Tyler Ryon, Tucker Slosberg, John Egerman, the groom, Stewart Lane, Nicholas Zirpoli, Alex Beltz, and Bradley Thomas
Additional photos featured in the March 19, 2016 issue and on The Insider
Abby Lynn Hale and Cooper Dean Heidebrecht were united in marriage on June 10th at Country Club Christian Church in Kansas City, Missouri. Abby is the daughter of Shirley and…
Double the pleasure, double the fun! Darling twin boys, William David Collins and Wesley Porter Collins, arrived on January 27th. Their proud parents are Monica and David Collins of Vero…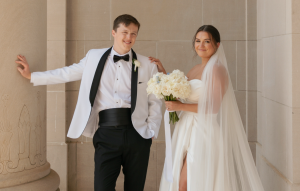 Adele McConnell Royle and Blake Clemens McCartney were joined in matrimony on July 22nd at the Cathedral of the Immaculate Conception in Kansas City, Missouri. The bride is the daughter…
Mr. and Mrs. Stephen Kent Hickerson of Overland Park, Kansas, are pleased to announce the engagement of their daughter, Emily Anne Hickerson, to Peter Bryant Milledge, the son of Mr.…