Congratulations, Mr. & Mrs. Wellner!
Mallory Anna McCurry and Jack Lambert Wellner were married on May 4th at St. Joseph Catholic Church in Andale, Kansas. The bride is the daughter of Lucy and Geoffrey McCurry of Mount Hope, Kansas. She is the granddaughter of Sandra McCurry of Mount Hope, and the late Walter Cecil McCurry, and the late Mae and Manuel Montoya.
Her groom is the son of Julie and Dennis Wellner of Leawood, Kansas. Jack is the grandson of James Black of Naples, Florida, the late Jean Ann Scott, and the late Vera and Lambert Wellner. The evening prior, the groom's parents hosted a rehearsal dinner at 6s Restaurant. Following the ceremony, the bride's parents hosted a reception at the DoubleTree by Hilton in Wichita, Kansas. Jill Lies and Cori Krol, sisters of the bride, served as the matrons of honor. Connor Gill was the best man. The happy couple enjoyed a honeymoon to Hawaii. They are now at home in Overland Park, Kansas.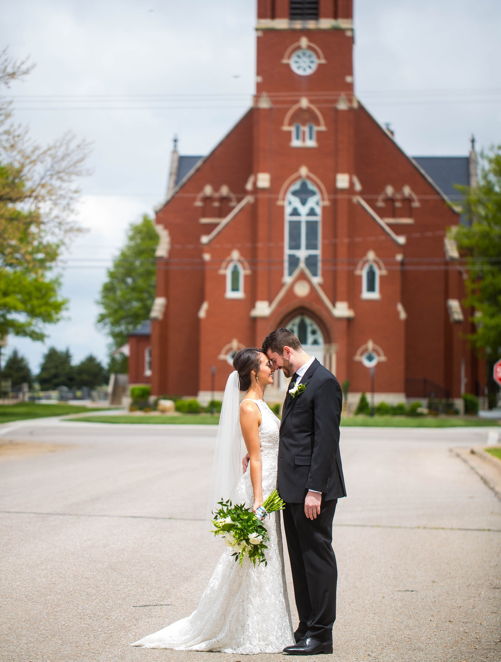 Also featured in the July 6, 2019 issue of The Independent
Photo Credit: Wrenn Bird Photography
Abby Lynn Hale and Cooper Dean Heidebrecht were united in marriage on June 10th at Country Club Christian Church in Kansas City, Missouri. Abby is the daughter of Shirley and…
Double the pleasure, double the fun! Darling twin boys, William David Collins and Wesley Porter Collins, arrived on January 27th. Their proud parents are Monica and David Collins of Vero…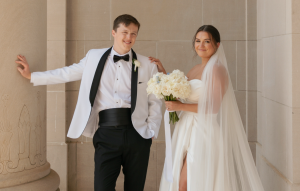 Adele McConnell Royle and Blake Clemens McCartney were joined in matrimony on July 22nd at the Cathedral of the Immaculate Conception in Kansas City, Missouri. The bride is the daughter…
Mr. and Mrs. Stephen Kent Hickerson of Overland Park, Kansas, are pleased to announce the engagement of their daughter, Emily Anne Hickerson, to Peter Bryant Milledge, the son of Mr.…