Congratulations, Mr. & Mrs. Frank!
Jamie Ruth Sloman and Scott Jared Frank were married on Coronado Island in Coronado, California, on May 9th. The bride is the daughter of Susan and Neil Sloman of Coronado, formerly of Our Town. Jamie is the granddaughter of the late Rosine and Dr. James Helzberg and the late Bernice and Norman Sloman. Her groom is the son of Cindy and Larry Frank of Cherry Hill, New Jersey. Scott's grandparents are Blanche Edelman of Delray Beach, Florida, and the late Isadore Edelman, and the late Janet and Stanley Frank.
The evening prior, the groom's parents hosted a rehearsal dinner at Coronado Shores. Katherine Herrick, sister of the bride, was the matron of honor, and Kelsey Smith was the bridesmaid. Matthew Frank served as best man for his brother. The bride's nephews, Tommy Herrick and Nicky Herrick, were ring bearers, as was Derek Frank, the groom's nephew. The bride's parents hosted a wedding reception at  Peohe's. The couple took a trip to Ensenada, Mexico, and will honeymoon in Thailand this fall. Jamie and Scott are at home in White Fish, Montana. Jamie is employed with Vacasca Properties, and Scott is careering with Deaton & Company.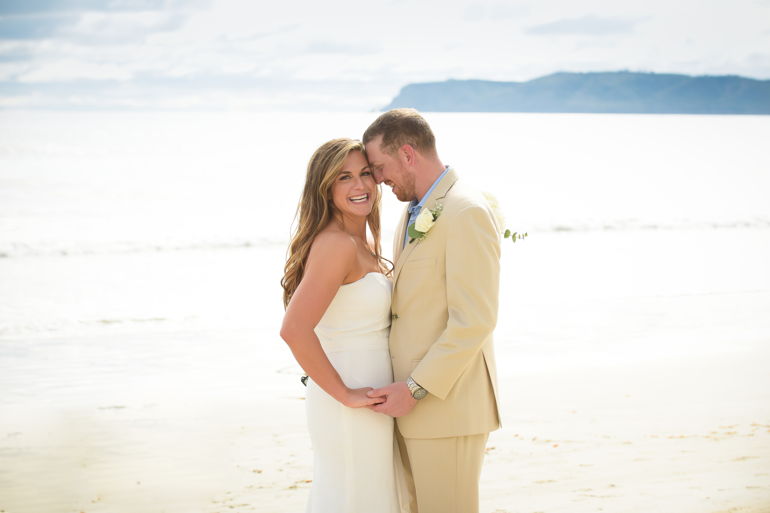 Also featured in the July 6, 2019 issue of The Independent
Photo Credit: Half Full Photography
Abby Lynn Hale and Cooper Dean Heidebrecht were united in marriage on June 10th at Country Club Christian Church in Kansas City, Missouri. Abby is the daughter of Shirley and…
Double the pleasure, double the fun! Darling twin boys, William David Collins and Wesley Porter Collins, arrived on January 27th. Their proud parents are Monica and David Collins of Vero…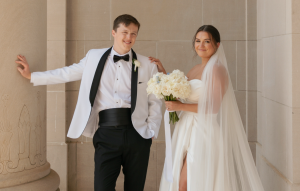 Adele McConnell Royle and Blake Clemens McCartney were joined in matrimony on July 22nd at the Cathedral of the Immaculate Conception in Kansas City, Missouri. The bride is the daughter…
Mr. and Mrs. Stephen Kent Hickerson of Overland Park, Kansas, are pleased to announce the engagement of their daughter, Emily Anne Hickerson, to Peter Bryant Milledge, the son of Mr.…