Congratulations, Sarah & Alec!
Sarah Marie Ingram and Alexander Robert Dunn were joined in matrimony on June 13th in Greenwood, Mississippi. The bride is the daughter of Laurie and Chip Ingram of Our Town. Sarah is the granddaughter of William Maher of Prairie Village, Kansas, and the late Carolyn Jean Maher, and Beth Ingram of Kansas City, Missouri, and the late Robert Ingram, Jr. Her groom is the son of Julie and William Dunn III of Greenwood, Mississippi. Alec is the grandson of Jean Jondahl of Greenwood, and the late Gerald Jondahl, and Louise and William Dunn, Jr. of Yuma, Arizona.
The evening prior, a rehearsal dinner was hosted by Penny and Dwight Dunn at their lovely home. Following the ceremony at the beautiful home of the groom's parents, the couple was fêted with a poolside dinner and a sparkler sendoff. Attending the bride and groom were Maggie Ingram, sister of the bride and maid of honor; Anne Clair Dunn, sister of the groom and bridesmaid; Jon Floyd Dunn, brother of the groom and best man; and Charlie Ingram, brother of the bride and groomsman. (Also, serving as "Dog of Honor" was new family member Delta!) Sarah and Alec are at home in Lancaster, Pennsylvania, where Sarah careers with the School District of Lancaster, and Alec is employed with CNH Industrial.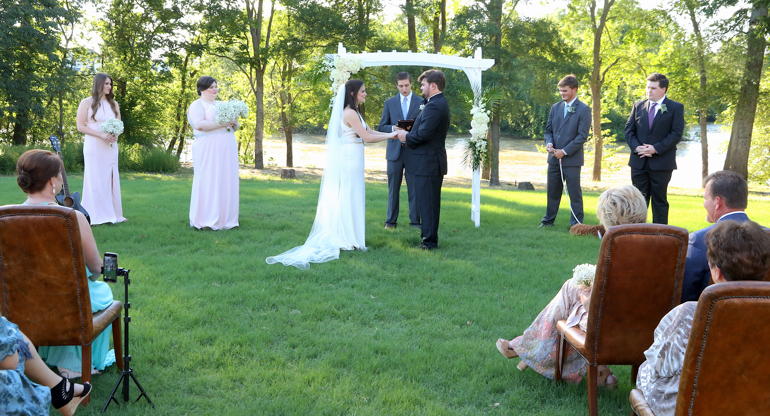 The wedding ceremony was held in the groom's parents' backyard in Greenwood, Mississippi.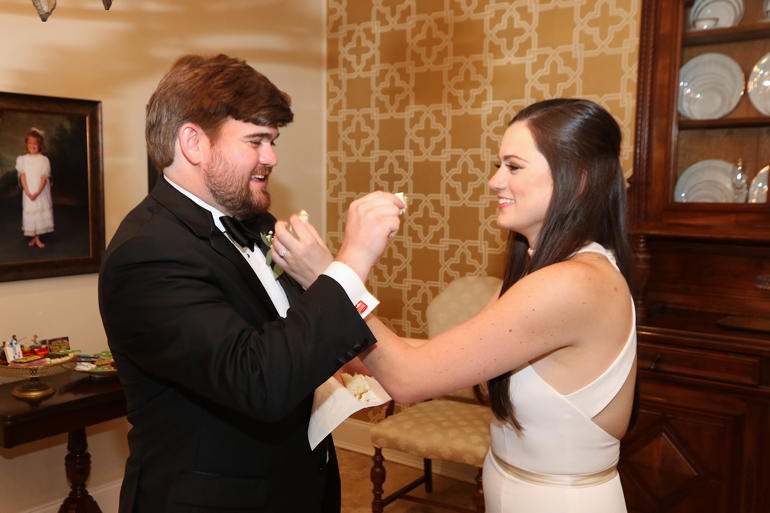 The newlyweds shared their cake.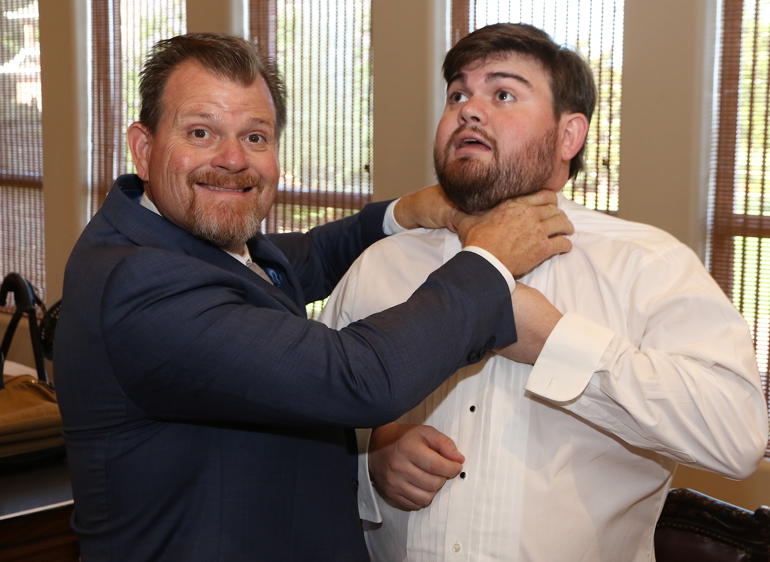 Father and son had some wedding day fun.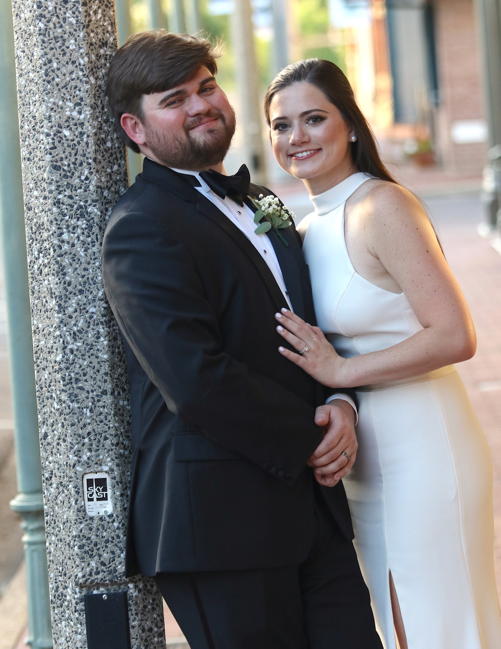 Mr. and Mrs. Alec Dunn
Also featured in the Tie The Knot Issue – August 8, 2020.
Photo credit: David Riffel
Olivia Belle Kuester and Anthony Kenneth Jacobsen were married on June 4th at The Nelson-Atkins Museum of Art. The bride is the daughter of Catherine and Anthony Kuester of Omaha,…
Join us in our proud send-off to the Class of 2022. We wish the best to these amazing students as they start their exciting journeys around the country this fall!…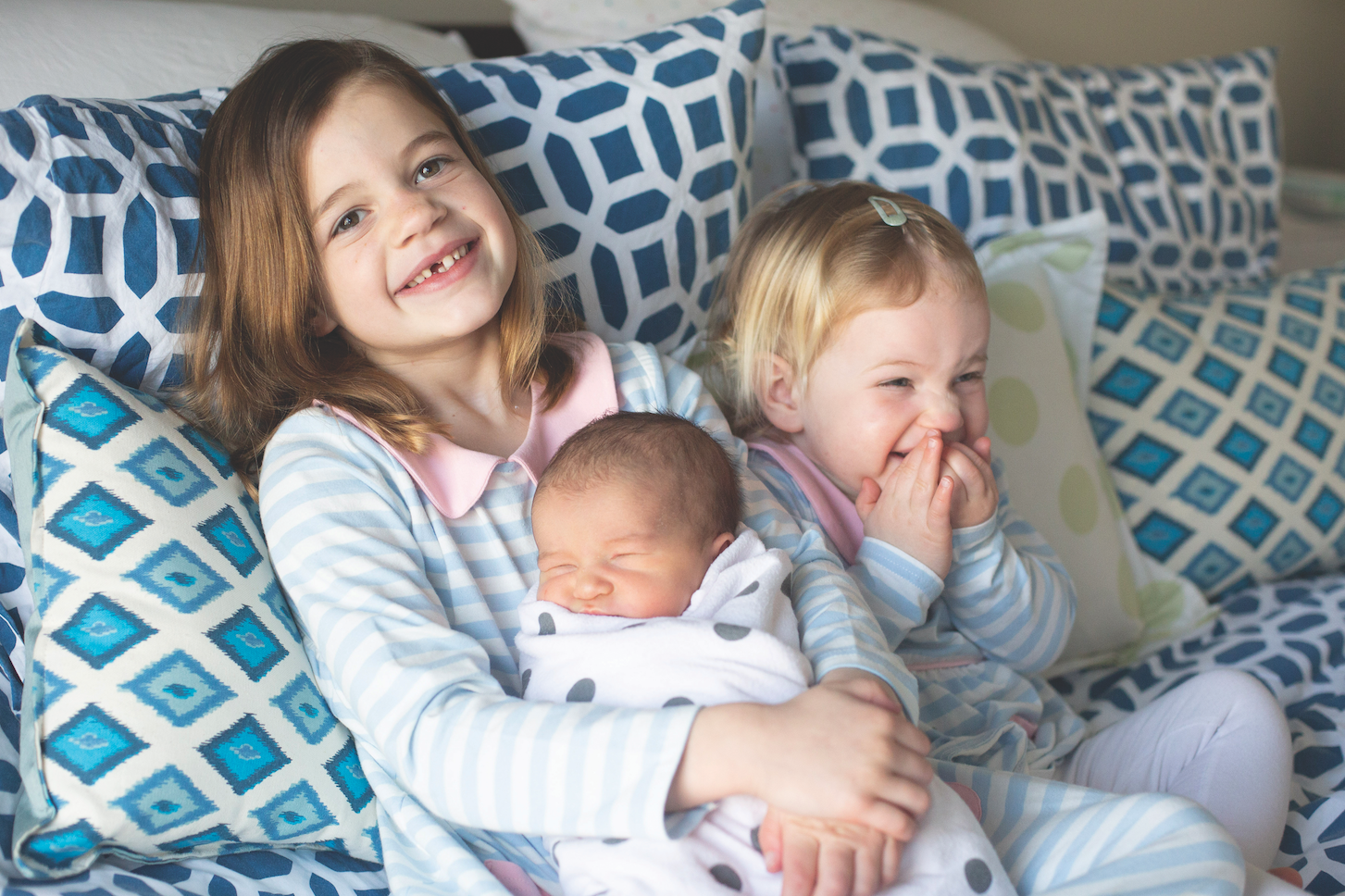 Bea Attaway Beckman is the new girl in Town! The hazel-eyed brown-haired beauty was born on February 3rd to Jill and Ian Beckman of Mission Woods, Kansas. Bea weighed eight…
Hadley Winslow Burnham and Michael Lewis Reintjes were married on October 16, 2021, at Our Lady of Perpetual Help Redemptorist Catholic Church in Kansas City, Missouri. The bride is the…