To Have And To Host – Blooms For The Bride
A Blooms For The Bride shower is my absolute favorite bridal party to host and to attend! Flowers play an integral role in all of life's celebrations and meaningful moments. From a romantic gesture on the first date to designing a dream bridal bouquet, flowers are riding the love train alongside a couple. Hosting a Blooms For The Bride shower honors the bride, while mixing in a build-your-own arrangement activity for guests.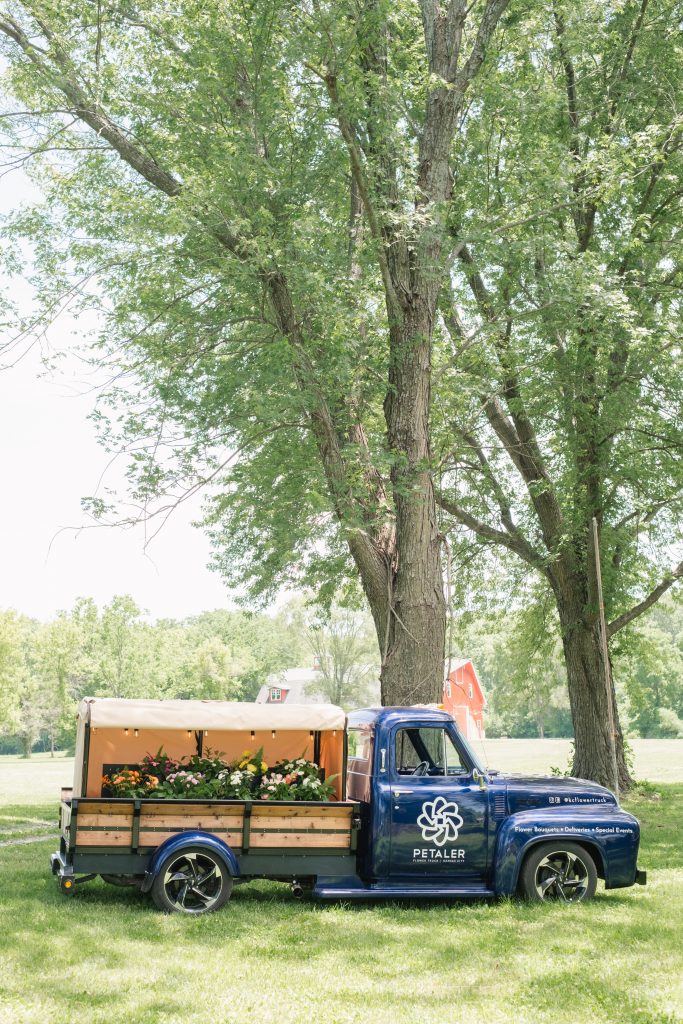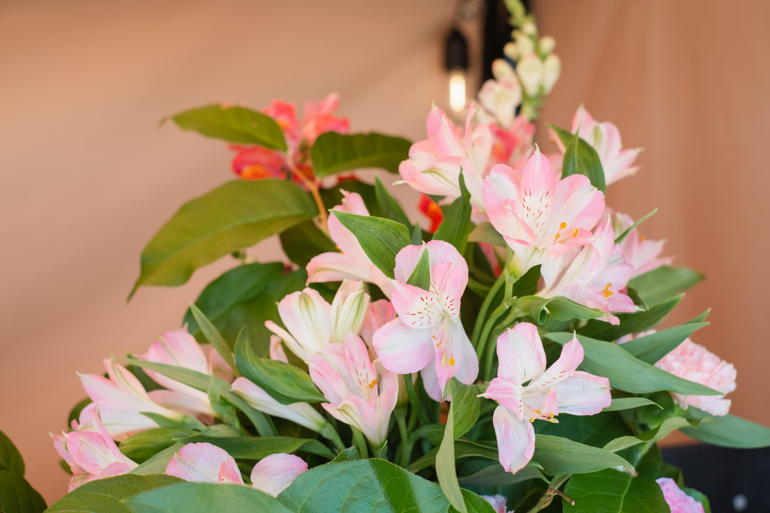 The activity of designing florals is the shining star in this soiree. I like to keep the focus on the flowers and simplify the venue, food, and drink. A perfect event space to host is McLain's Bakery. Each of their locations around Kansas City can be transformed into a space that is homey and welcoming. An afternoon shower allows for private, exclusive access to the event space, and gives me flexibility in creating a simple menu for my guests.
By offering tasty treats from the bakery, small bites, and an afternoon pick-me-up coffee or mimosa, my guests are able to mix, mingle, and dabble in the floral DIY. I recommend Sarah Pickert, of KC Flower Truck, to create the experience and lead the floral fun. Her restored vintage Ford Truck, The Petaler, is a mobile flower truck full of stunning florals that she can park directly in front of McLain's.
Sarah launched KC Flower Truck on Mother's Day of 2019, and her business continues to bloom with various event experiences. "I first saw a similar concept in my hometown outside of St. Petersburg, Florida, and decided to leave my web development career to follow a petal passion," shared Sarah. Sarah's charming character and love for design will help guide guests to build their own beauty.
Prior to the party, Sarah will work with hosts to pick a color palette preferred by the bride. A three-stem or five-stem bouquet will range from $9-$18 per arrangement. The KC Flower Truck provides all of the materials, including greenery and blooms to give the celebration a little something extra.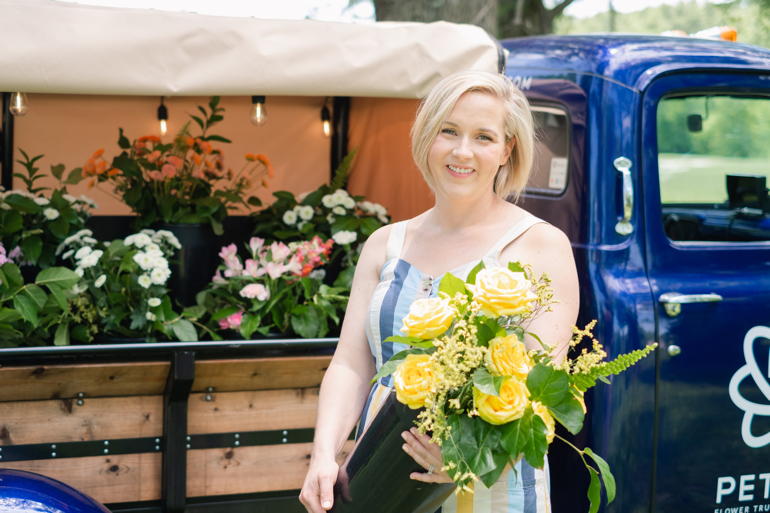 ---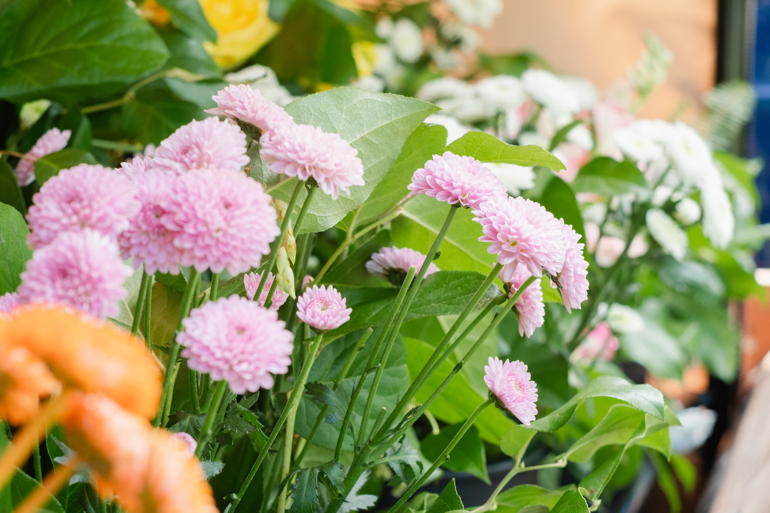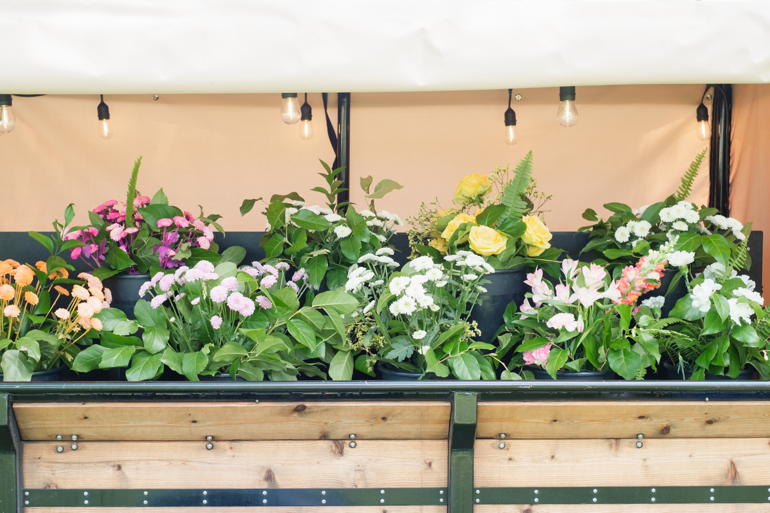 Also featured in the Tie The Knot Signature Issue – August 8, 2020.
By Kelsey Potts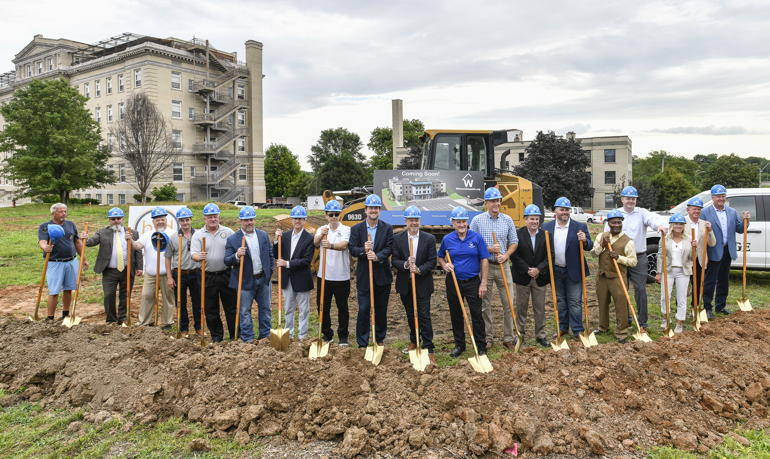 The Reverend Dr. Ted Pierce of Rolling Hills Presbyterian Church gave the invocation when Welcome House held a Groundbreaking Ceremony on June 23rd for the soon-to-be Welcome House Recovery Center.…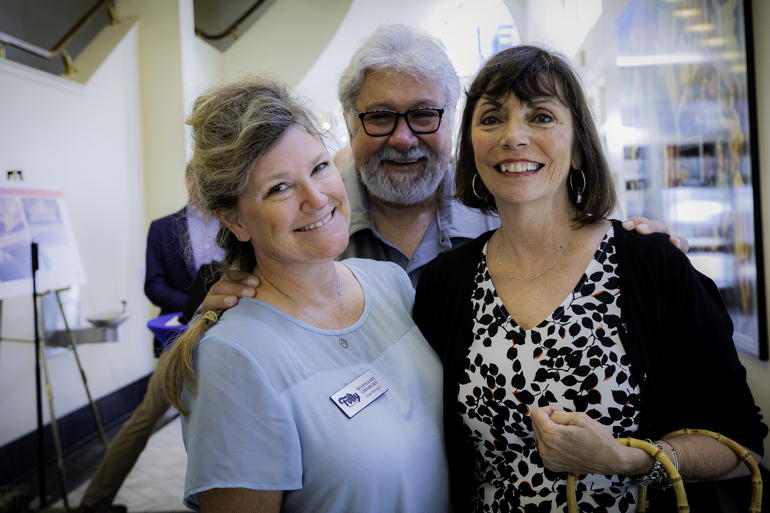 The Folly Theater has just begun the most extensive renovation project in its history. To celebrate, there was a Groundbreaking Ceremony on June 21st. Among the upcoming attractions are wider…
Kathy Hunt Woodward (Mrs. Phillip Scott Woodward) was the chairman for The Jewel Ball, a benefit for The Nelson-Atkins Museum of Art and the Kansas City Symphony. The event was…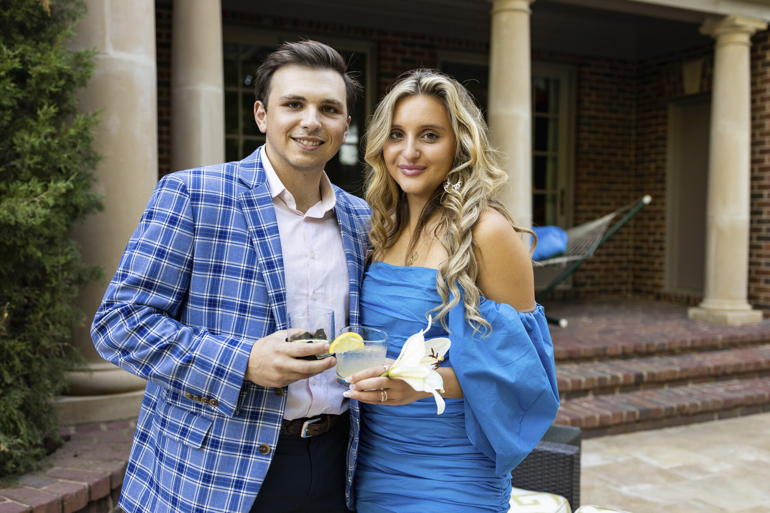 The UMKC School of Medicine's 50th Anniversary Benefactor Party was held at the stunning home of Rachael and Dr. Nelson Sabates. A jazz trio from the UMKC Conservatory provided entertainment…