Culinary Curiosity – Third Street Social
A nice drive to Lee's Summit would have been required until recently to access some of the most amazing comfort food – chicken and waffles – but not anymore! Andy Lock and Domhnall Molloy, along with culinary director Po Wang, have brought the goods to Midtown Kansas City in the form of a new location for Third Street Social. Part of The Summit Group of restaurants, and housed in the renovated former spot of Nick and Jake's at 5031 Main Street, the eatery comes with the accompaniment of its chef-driven American food menu, made quite popular since 2016 in old Lee's Summit.
Did we mention the chicken? This is quite possibly the new go-to for fried chicken, whether waffles are along for the ride or not. Their fried chicken is super-crispy on the outside and moist on the inside with just the right flavor combination – not too much of any flavor. As a starter, the chicken and waffles is actually a small meal. But, we jumped ahead of ourselves. Our favorite cocktail with an award-worthy name is "Homeschool Mom." Tito's vodka with fresh strawberries, simple syrup, pineapple juice, and soda water was the perfect answer to a hot, early evening meal. Another winner was the Third Street Punch with raspberry vodka, St. Germain, pepper simple (syrup), lemon juice, raspberries, and basil. Both of these libations worked well with our other appetizers, deviled eggs and the Korean steak taco. Also on the shareables menu were a smoked salmon dip, Creole BBQ shrimp, and pork belly burnt ends, among others.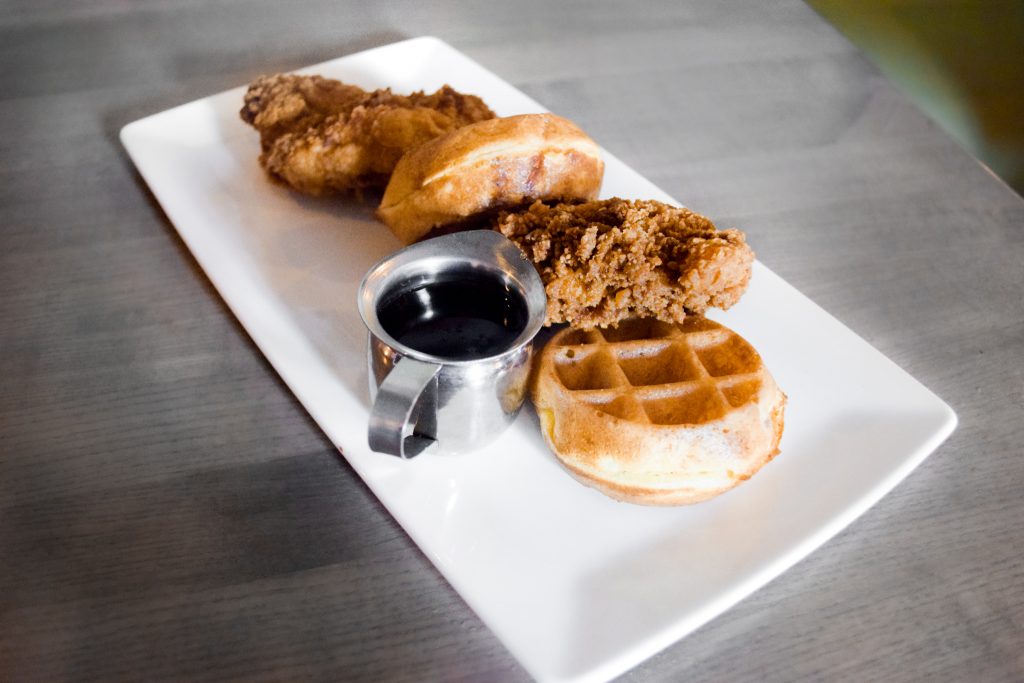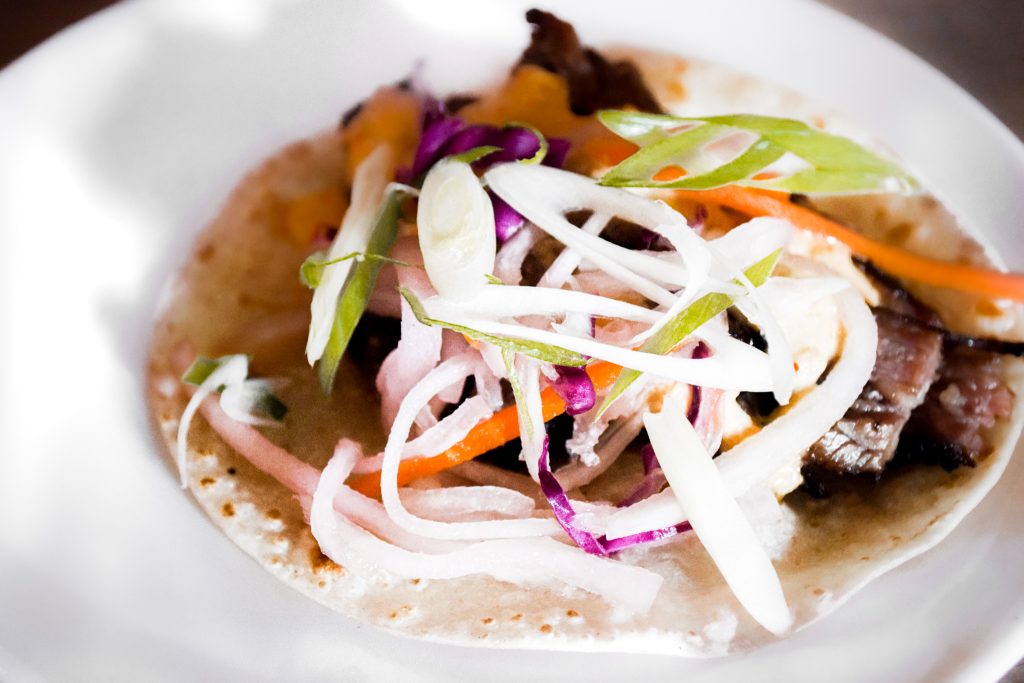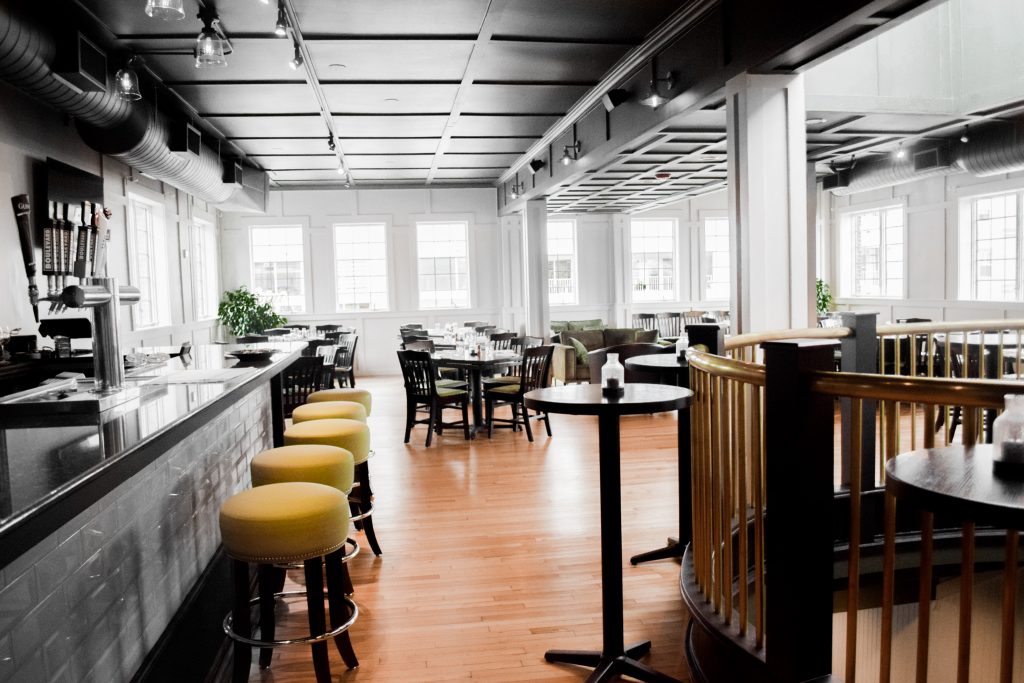 We'll admit when we've made a mistake, and now is the time. We consumed too much too early in the experience. Don't do as we did, do as we say – save room! The sacrifice was the salad course, but we encourage our dear readers to go and sample the heirloom tomato pie on the salad menu: local heirlooms, fontina, mozzarella, house pie crust, shaved red onion, and arugula. What's not to like? 
On to the handhelds category for one in our party. His decision to order the impossible burger was a bit suspect… until we tasted the mini-bite he allowed us to have.
"Favorites" is the name of the main course section of the menu, and we can see why. The chicken and spinach lasagna is a divine creation that allows an alfredo sauce to take center stage in a lasagna dish. Once again, the chicken was sublime, and the large portion came out steaming and dripping of cheese in a cast-iron dish with crunchy baguette strips as a side. If a decadent seafood combination is what's for dinner, order the crab and shrimp stuffed salmon. With blue crab, Brie cheese, and a lemon thyme beurre blanc, it is a rich, delicious course served with grilled asparagus and mashed potatoes with the skins. Besides the illustrious fried chicken, we could have chosen the fresh Mississippi catfish fried in cornmeal, or the braised Duroc pork shoulder, or slow roasted prime rib sandwich with onions and fontina cheese, or the tomahawk ribeye for two! As one person exclaimed, "The sides are solid!" Choose from collard greens, cheesy grits, Nikki's cornbread, sauteed greens, or an egg on anything, plus much more.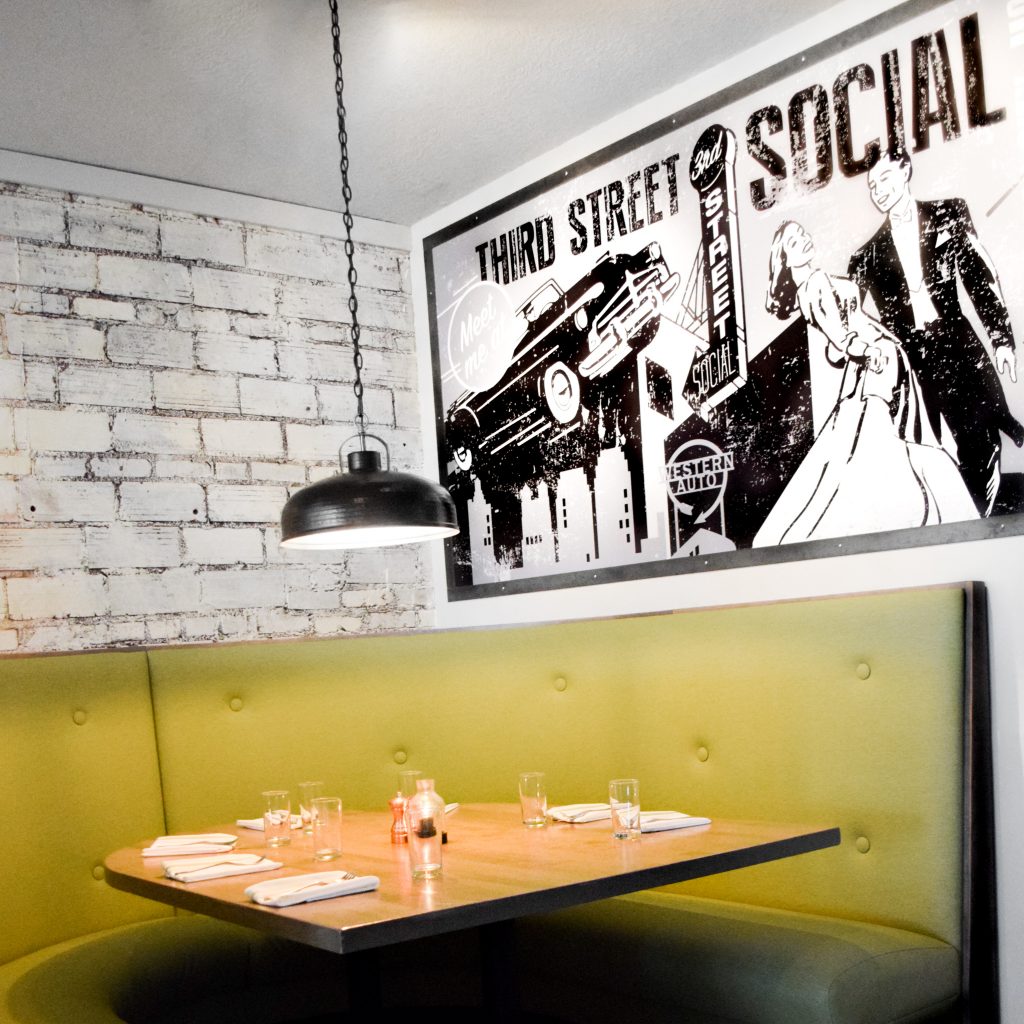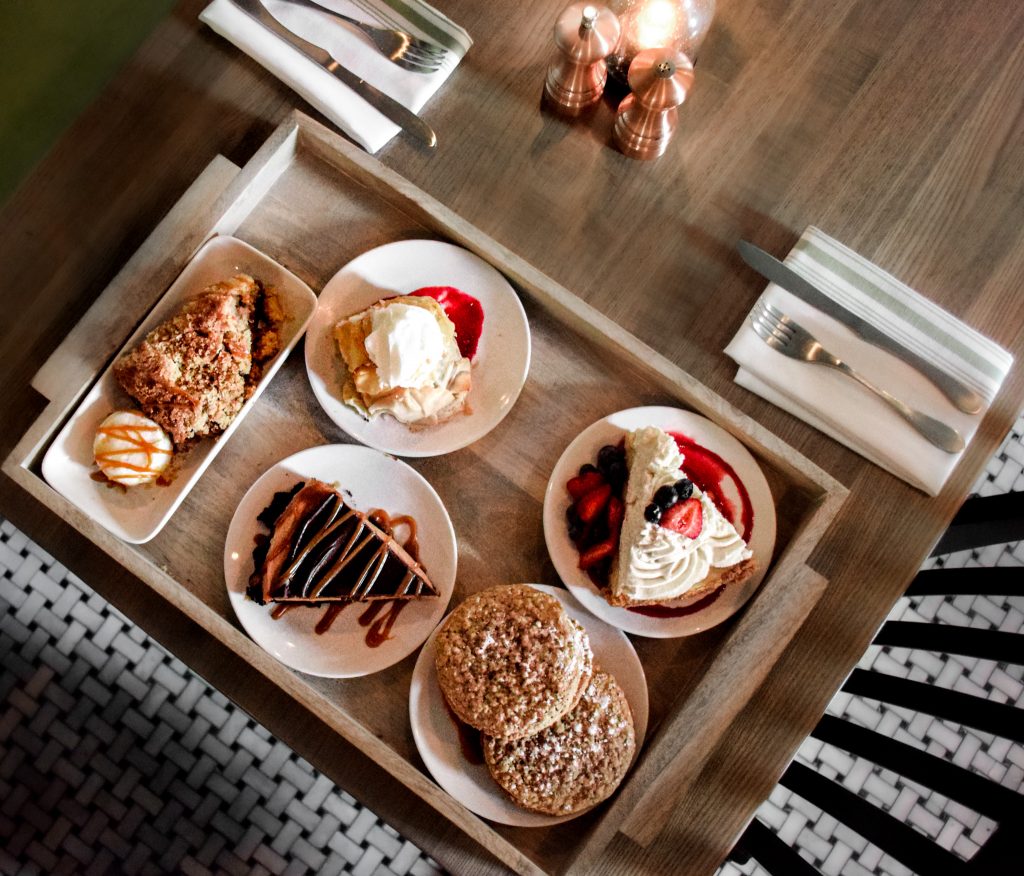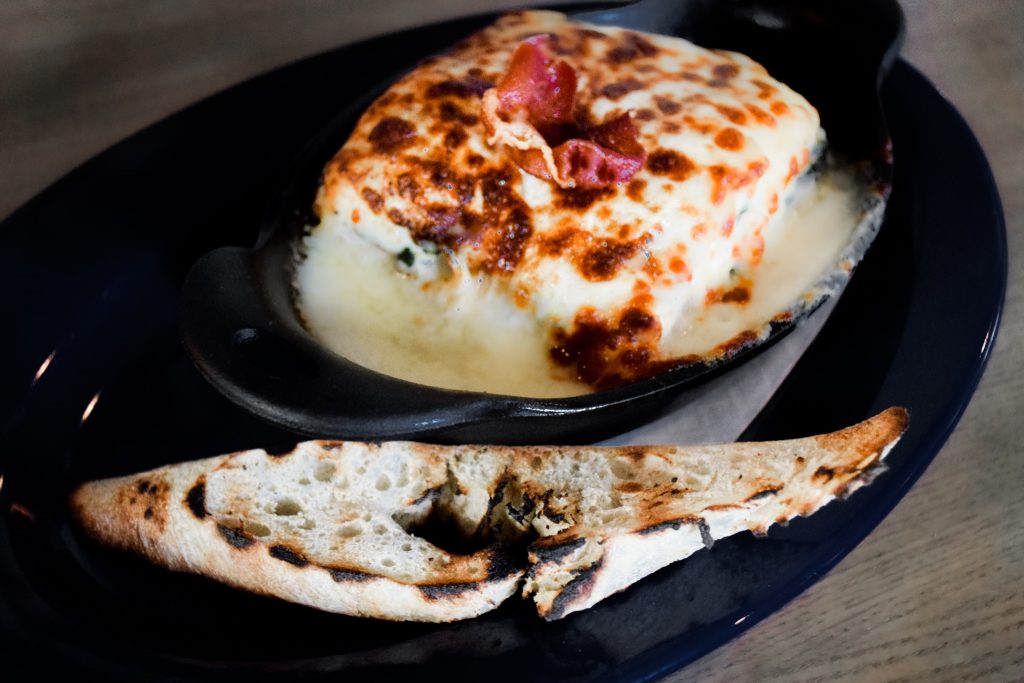 Because there is always room for dessert, no matter how many items filled us up before, we welcomed the dessert tray. All made in-house by pastry chef, Nikki, the choices were dazzling. Peanut butter pie, apple pie, oatmeal creme pies, Key Lime pie, and a phyllo brownie tempted us. The phyllo brownie was the choice for our table. Flaky phyllo dough surrounded the warm brownie with a scoop of vanilla ice cream on the side. 
In addition, Third Street Social boasts a large selection of draft beers, including a seasonal rotation; seltzers, and a large wine list – both by the glass and bottle. Reds, whites, and sparkling wines from around the world are rounded out with the option of selecting a Jordan Cabernet Sauvignon from Alexander Valley, California; or a Joseph Phelps Cabernet Sauvignon from Napa Valley – both very highly rated. Top off the evening with an espresso, and it's a complete success.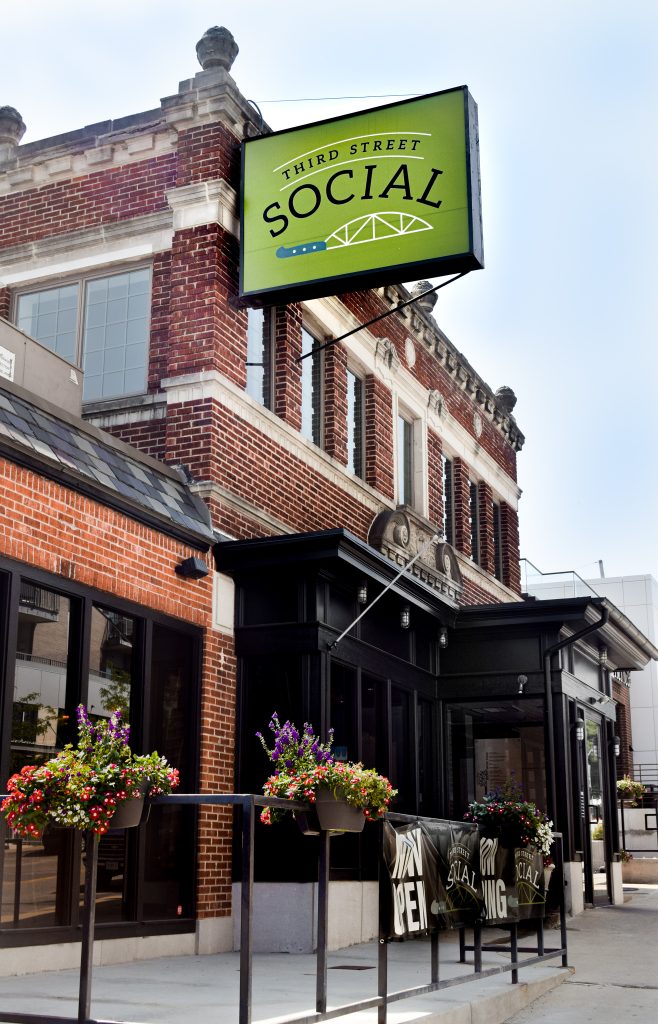 This property also brings to Midtown a very large aggregate dining space – 6,500 square feet between the dining space on the main floor, the second floor private dining and extra space, and the patio. The bustling bar is a very inviting space for everyone, so grab some friends and a cold one!
Also featured in the September 4, 2021 issue of The Independent
By Anne Potter Russ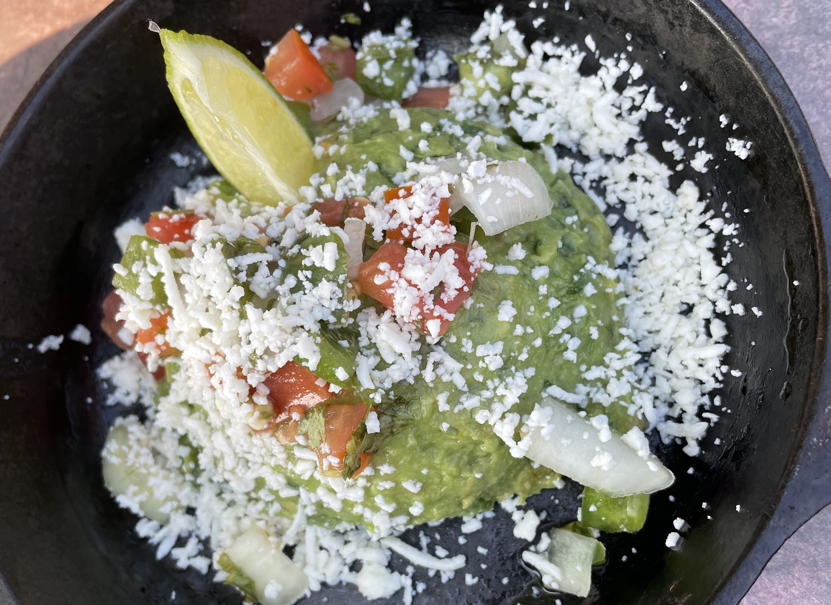 It's all about the happy hour and beverages and bites! Whether it is a date night, a girls' night out, or a spur of the moment gathering of friends, the…
Want it spicy? Want it mild, want it fresh, want variety? Want original? Want a personality larger than life to recommend what is best? Want true Mexican fare with four…
An increasingly high demand for quality Thai food has brought about a third location for Penny and Doug Mufuka to Our Town. Also the proud owners of the Thai House…
Contemporary comfort food with a creative flair, convenience in Prairie Village, and local owners – what's not to love? Scratch Gourmet Express and Catering is the newest, and possibly most…