Culinary Curiosity – Va Bene
"All is right," is the Italian translation of the name Va Bene – the newest restaurant member of Corinth Square at 83rd and Mission Road. With Kristi Burns (formerly of Webster House fame) and Kevin Fossland (J.J.'s) at the helm, this new laid-back eatery defines itself with a comfortable atmosphere and authentic, fresh Italian dishes from the hands of Head Chef Nathan Deters (North, Pig and Finch, La Bodega). Va Bene gives the immediate impression of "where everybody knows your name… ," a neighborhood hangout, a place to take parents, friends, guests, or anyone who desires a delicious, Italian meal with some really creative cocktails. Residing in the former Urban Table space, and created by Whitney VinZant, Va Bene is one of the siblings in the Louie's Wine Dive group of restaurants, now including BRGR and Taco Republic.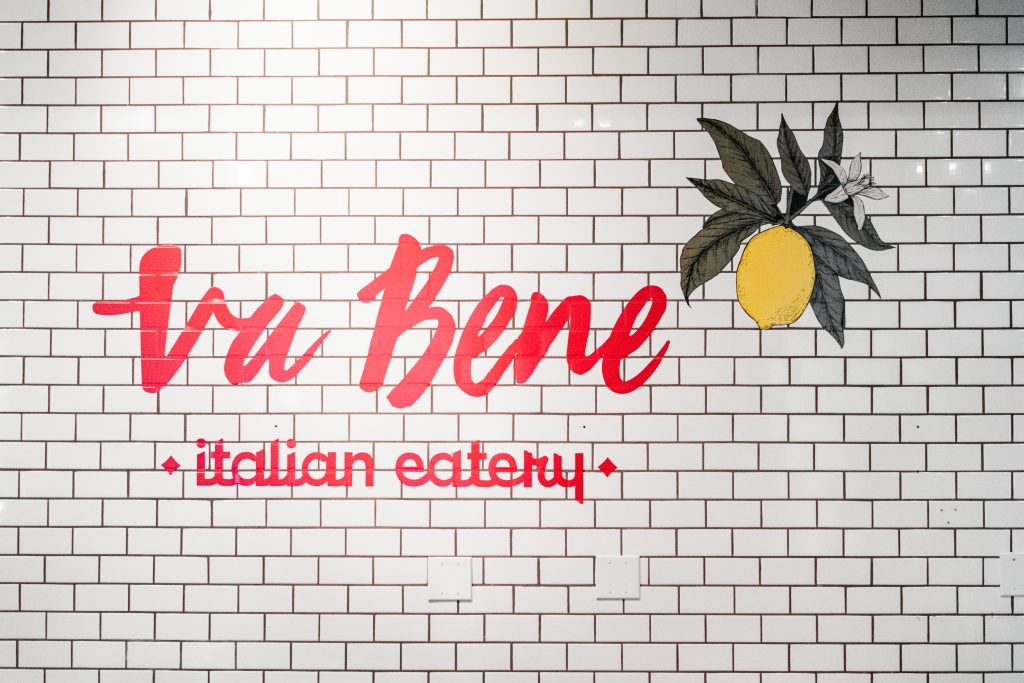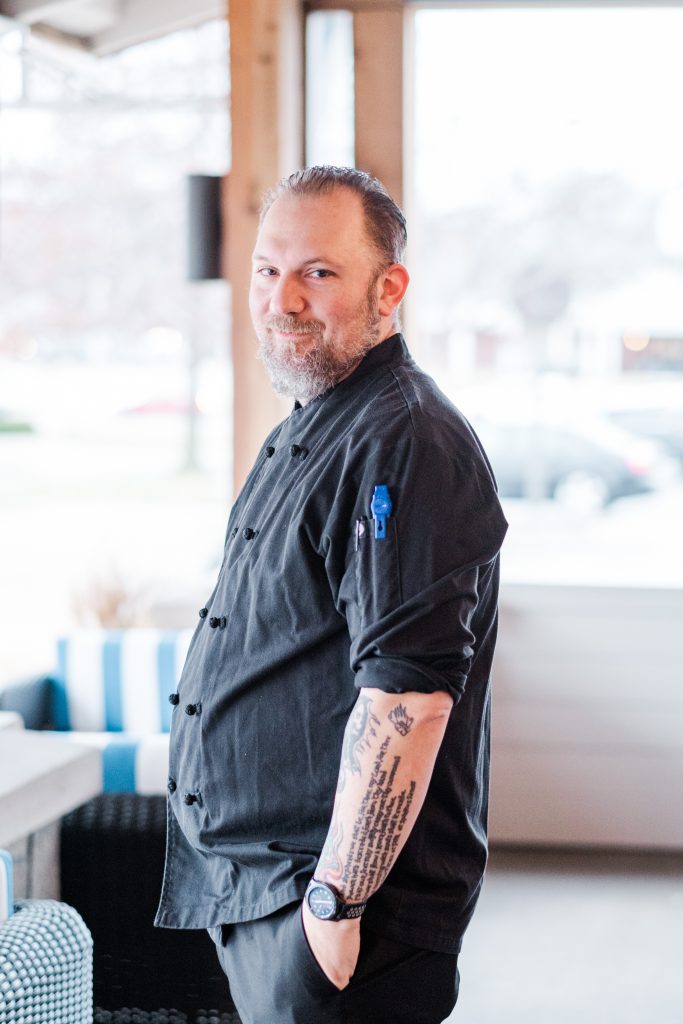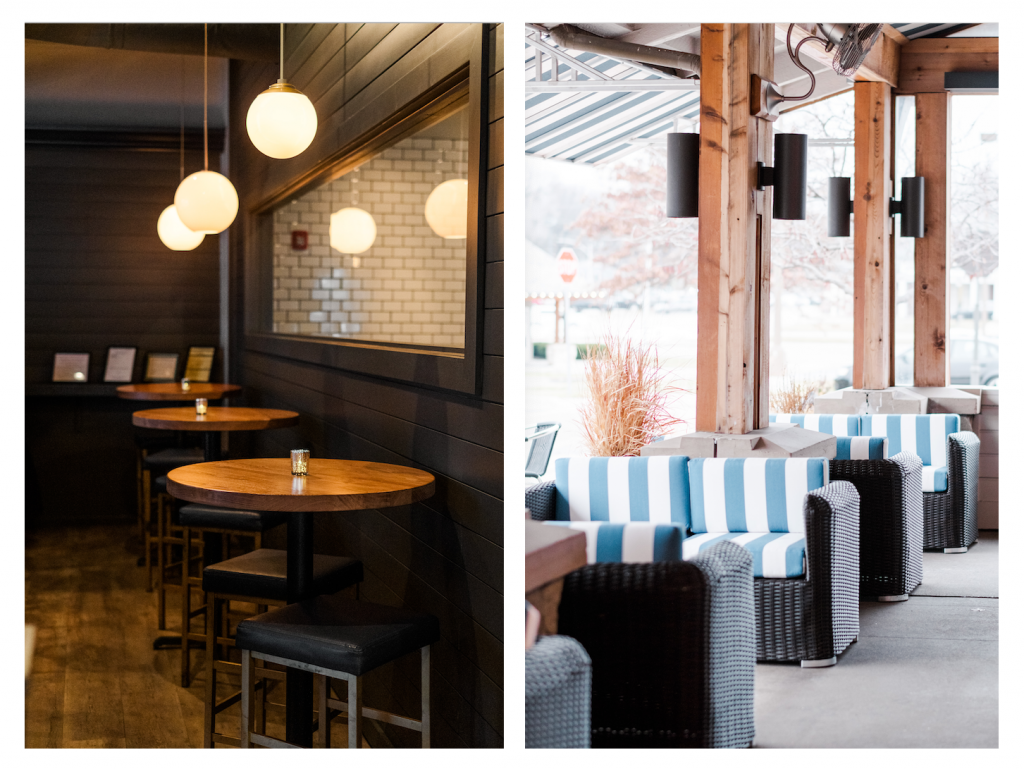 No need to wait for the fireworks until the end of the meal, start right away with the Rosemary Daiquiri, made with spiced rum, rosemary lemon ginger simple syrup, lime juice, and rosemary smoke! Not presented as a typical daiquiri, this absolutely delicious cocktail in a metallic martini glass comes to the table with a magical "smoke" bubble of the multi-flavored syrup. Then, poof! Pop the bubble and proceed to enjoy this delightfully different drink. If that isn't up your alley, try the Tito Lito – housemade limoncello, infused Tito's, and fresh lemons. They also make their own seltzers in cherry and strawberry (not for the kids!), and have a nice selection of local brews and Italian wines. 
Once settled into this cozy, warm space with lots of wood accents and soft lighting, enjoy a cocktail at the bar or seated in a booth or at a table. Start with Nonna's Meatballs, served with a lovely marinara sauce and focaccia for soaking it all up, or maybe some toasted ravioli. On our next visit we'll try the Lobster Crespelle, Italian crepes filled with lobster, spinach, ricotta, sweet corn cream sauce, and basil. 
The Fig and Pear salad was a perfect combination of arugula, roasted figs, pears, gorgonzola, and a white balsamic vinaigrette. This led straight into the real star of the repast, the Tagliolini Scampi. This linguini-like made-from-scratch pasta was graced with olive oil, garlic, white wine, saffron, red chili flakes, sweet corn, fresh shrimp, and citrus gremolata to produce a light, tasty marriage of flavors that pleased the entire table. Please don't be surprised by the fact that we added a margherita pizza with a perfect crunchy-but-not-too-thin crust to our fun – every dish was light enough and shareable enough to make room for more! We did not, however, have the ability to power through with the incredibly irresistible sounding entrees: Chicken Piccata, Italian Pot Roast, or Pork Saltimbocca – the latter being Chef Nathan's favorite dish to prepare for guests.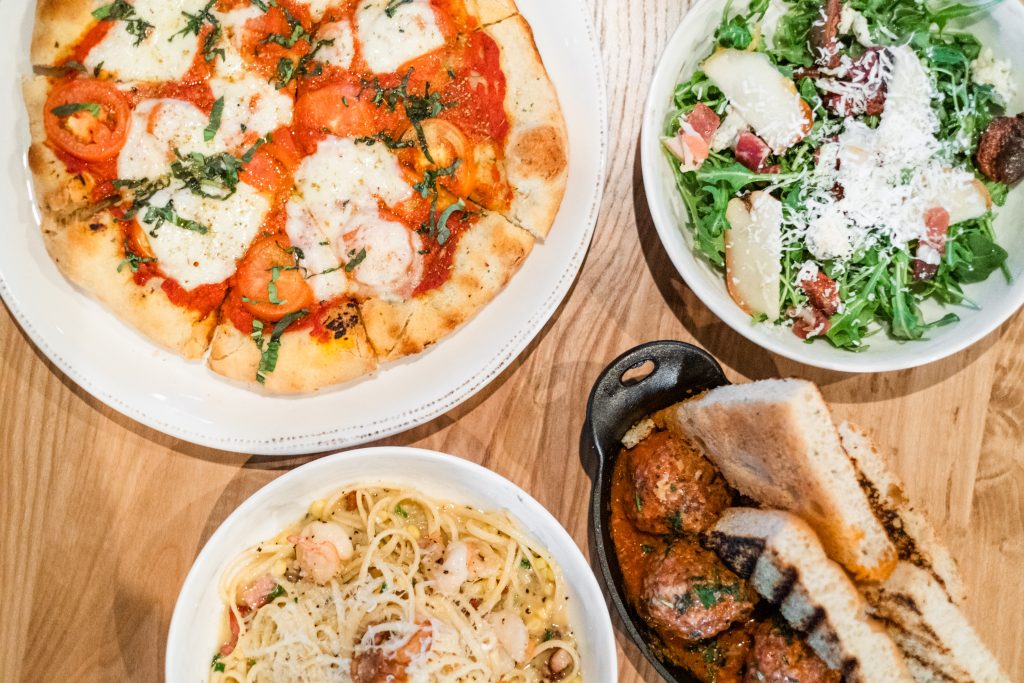 Since Va Bene is a sibling of sorts with other restaurants, the talents of Head Pastry Chef Samantha Butler (formerly of Webster House) are shared with patrons through her breads and desserts, such as the classic Tiramisu, or her Gelato Trio, or Milk and Cookie – an espresso gelato paired with an olive oil chocolate chip cookie; or "The Family Affair," which is a selection of grandma's favorite Italian cookies, cannolis, and confections. Our group gave rave reviews to the Tiramisu, as well as the gelato trio and the cannoli with a cinnamon chocolate chip ricotta filling. 
Until the expanded patio seating can be used, indoor dining is available, as are carryout and curbside pickup. Wednesdays are half-price wine bottle specials, and happy hour is Monday through Thursday, from 4 to 6:30 p.m. According to Kevin, "Great care has been taken to make sure our dishes work well for either dine-in or carryout. We want people to be happy with what they order and experience." Happy we were with our choices and discoveries! Behind this concept is a group of people who are ready to make their guests feel at home and cared for, whether it is a family meal or a date night. This might just be your new neighborhood spot. 
Also featured in the February 6, 2021 issue of The Independent
Photo Credit: Bailey Pianalto Photography
By Anne Potter Russ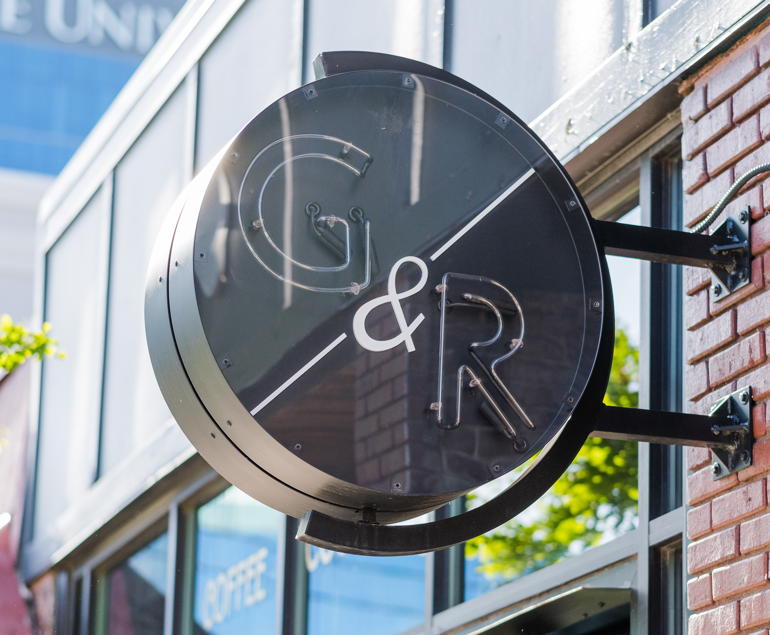 Kansas City is a story of parallels. Straddling the state line of Kansas and Missouri, our fair city has provided interest and intrigue for centuries now. From the practical, "Which…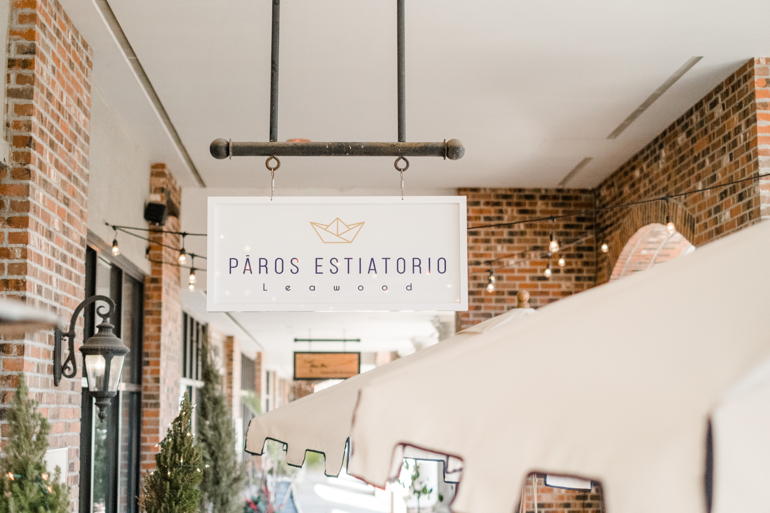 Fresh, elegant, sophisticated, and graceful – Paros Estiatorio, the new Greek-influenced neighbor in Mission Farms is just the vacation we haven't been able to take and just the fare we…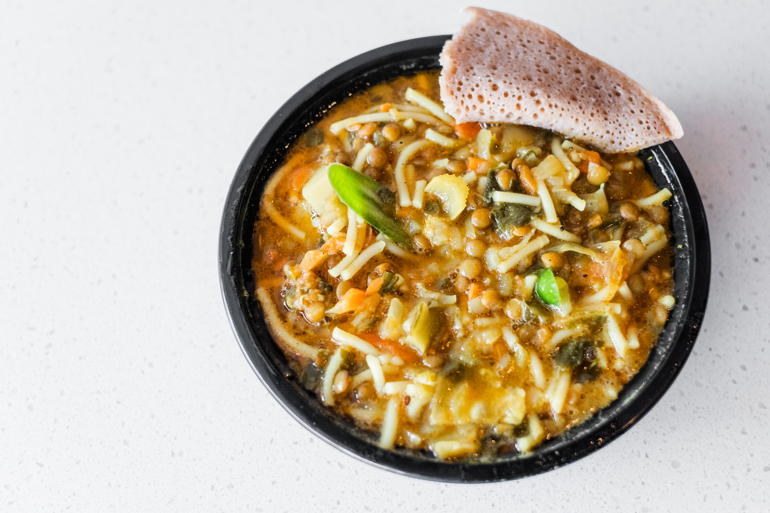 Some restaurants require diving in with both feet – or hands, as it might be in this case. Eating Ethiopian food is an intensely interactive activity, a community experience, and…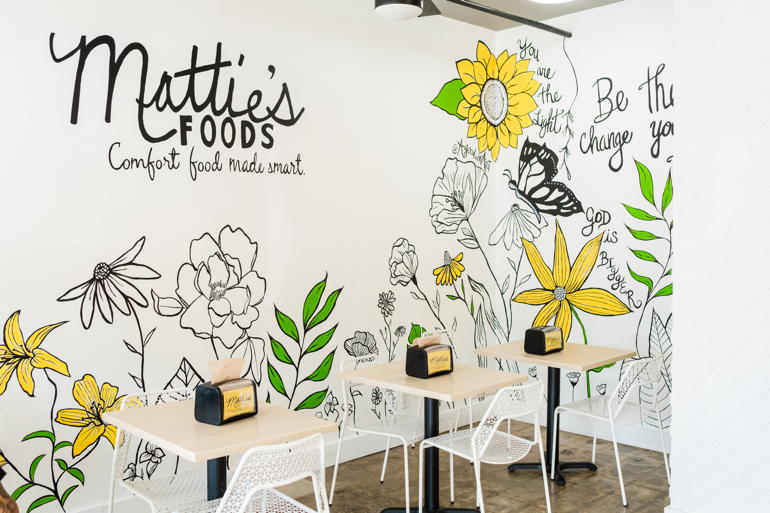 Beginners, be not afraid! Neophytes, knowledge is everything! Bravely go where others have tread and embrace the new, the tasty, the vegan. The land of all things vegan doesn't mean…