DANCING FOR LIFE: Misty Copeland, ABT Principal Dancer, returns home to honor KC roots
By Paul Horsley
From the moment she first discovered the freedom and beauty of movement, Misty Copeland had one goal in life: to become a Principal Dancer at the American Ballet Theatre. That the vaunted company had never had an African-American woman in this position did not allow the Kansas City-born dancer to stray from her goal. She began dancing at age 13, at San Pedro City Ballet in California, and soon afterward had won scholarships to study at San Francisco Ballet School and at ABT's Summer Intensive.
Misty joined ABT's corps de ballet in 2001, was appointed Soloist in 2007 and became Principal Dancer in 2015. On the way to achieving her dream, she received countless awards and accolades. In 2014 President Obama appointed her to the President's Council on Fitness, Sports and Nutrition. She made her Broadway debut (On the Town), was named one of Glamour's Women of the Year and one of Self Magazine's Best Bodies of 2014, and was dubbed one of Time Magazine's 100 Most Influential People.
This July 31st, the Kansas City Friends of Alvin Ailey in partnership with Rainy Day Books presents a special visit by Misty in conjunction with her new book Ballerina Body: Dancing and Eating Your Way to a Leaner, Stronger, and More Graceful You (Grand Central Life & Style, 2017).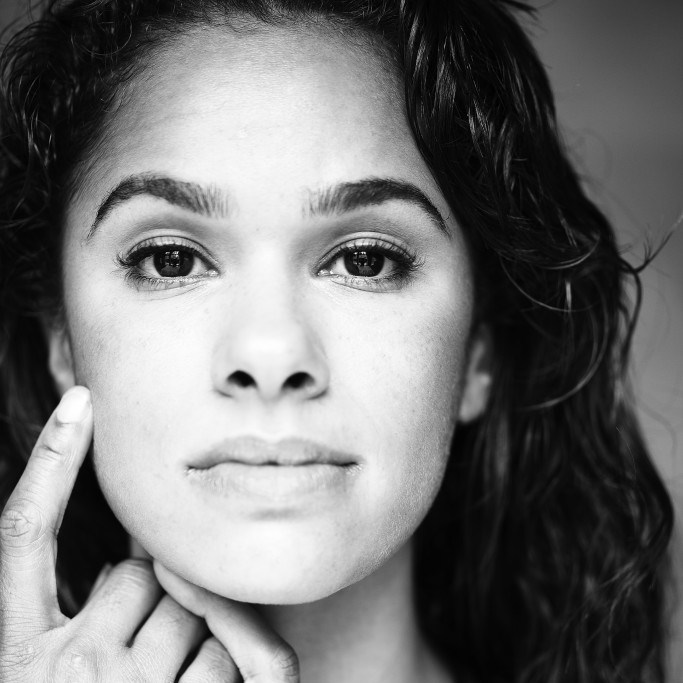 As the first African-American prima ballerina in the ABT's 75-year history, Misty has become a role model for young women the world over. Her new book inspires us all to live healthier lives through diet, movement and positive self-image. It stresses not just body but mind and spirit: "Being mentally and emotionally grounded has helped me to weather criticism, injuries and adversity," she writes.
Recently Misty granted The Independent an exclusive interview in advance of her KC visit.
You left Kansas City quite young, but do you have early memories of it? Is there still a "pull" to visit?
We left Kansas City when I was two years old, riding a bus to our new home in Southern California. So I do not have memories of Kansas City. But because it was my parents' home, Kansas City has always had this symbolic place in my heart. I'm looking forward to returning this summer.
What is a "ballerina body"? You make it clear your book is intended not just for dancers, and indeed it contains wisdom for any "women across the spectrum." Yet many of its photos are based on ballet: Is that because you believe that this is in fact the best way to achieve strength, balance, poise, confidence? 
The idea of what a ballerina body is has been reshaped and re-imagined. It's no longer about looking childlike or being as thin as possible. Today's ballerina body is lean, muscular, feminine, strong, and yes, even curvaceous. Ballerina Body is not about urging women to fit some cookie-cutter mold that comes to mind when you think about what a ballerina traditionally looks like, but to show women everywhere how to reach their body goals and achieve what they see as their best selves.
You write in the book of the importance of finding mentors, and this has long been a signature of the KC Friends of Alvin Ailey and its activities such as AileyCamp. Can you put it in a nutshell the things a young person should look for in a mentor? 
I've long believed that having role models and mentors is incredibly important. Mentors helped get me through some of the most difficult and challenging points in my life and career.  My recommendation is to look for someone with whom you have a personal connection, which creates an opportunity to ask honest questions (and receive honest answers in return) as you navigate your personal journey. Be sure to gravitate towards those whose strength and talent you respect, and enter into that relationship being open to nurturing and cultivating it over time.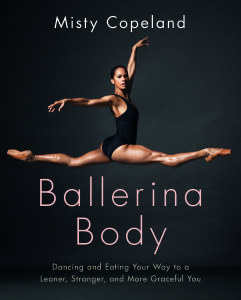 The dietary guidelines and recipes in the book are golden. Many are based on fundamental guidelines that nutritionists have been preaching for years: Why are these messages not getting out to young Americans? How can we expand on the bold messages that you and others (including the former First Lady) have tried to get across? 
We live in a very busy world, where everything happens so quickly. We want things fast. It's so much easier to eat unhealthy fast foods because it's immediate satisfaction, especially for younger generations. There is no food shopping or cooking involved. I think it's important to take those moments to think about what we're putting in our bodies, how we want to fuel our bodies in the best way, then as we do with all other goals in our lives, make the time to work towards them.
If you have a busy week, make a grocery list and find time on your weekend to visit your local grocery store. Commit to making at least one or two healthy meals a week and as you're ready and able, increase the number of healthy meals per week. This is not a temporary fix, rather it's a whole new way of eating that will hopefully motivate you to make it an integral part of your life. That's why it was important to me to include easy recipes in my book that don't require a ton of preparation but are delicious and nutritious. If you're like me, you'll start to find preparing your meal to be a nice way to decompress after a long, busy day. There is nothing like a good meal, especially one that you've made and know exactly what you've put in it.
Where do you see seeds being planted for the future of dance? You've done such a variety of things—commercials, music videos, TV shows—yet you continue to make ballet your central dance focus.
I've always had the goal of drawing attention to ballet. That's my number one priority. By participating in a number of different types of projects, I'm reaching a more diverse and wider group of people who may not have ever thought about going to the ballet. That was certainly my intent when I performed with Prince, first in his music video, "Crimson & Clover" and again with him on tour. To this day, I have people who come to ABT performances, book signings and other things I'm doing because, as they say, "I first came to know who you are when I saw you perform with Prince." It makes me proud when I look at the diversity in our audience now. You see all age groups, all races and ethnicities. That has been my goal.
Meeting Misty:
At 7 p.m. at Unity Temple on the Plaza, the Kansas City Friends of Alvin Ailey and Rainy Day Books present A Conversation with Misty Copeland and Vivien Jennings. Admission packages for the event, which include the purchase of a copy of Misty's book and a ticket for the conversation, are available beginning June 1st at www.rainydaybooks.com/mistycopeland or by calling Rainy Day Books at 913-384-3126.
In advance of the evening event, Kansas City Friends of Alvin Ailey presents for its members two private receptions with Misty, also at Unity Temple.
* At 5 p.m. KCFAA Members who donate $1,500 or higher will meet Misty, take a professional photo with her and receive a personalized signed copy of Ballerina Body.
* At 5:45 p.m. KCFAA Members who donate $240 or higher will receive a signed book and greet Misty at a private reception line. Deadline is July 1st for KCFAA membership, which is necessary to gain access to these events. See kcfaa.org/join or call 816-471-6003, Ext. 3.
After more than two decades and four deans, it was beginning to look as if the UMKC Conservatory's dream of a new facility would remain just that: a dream. Until…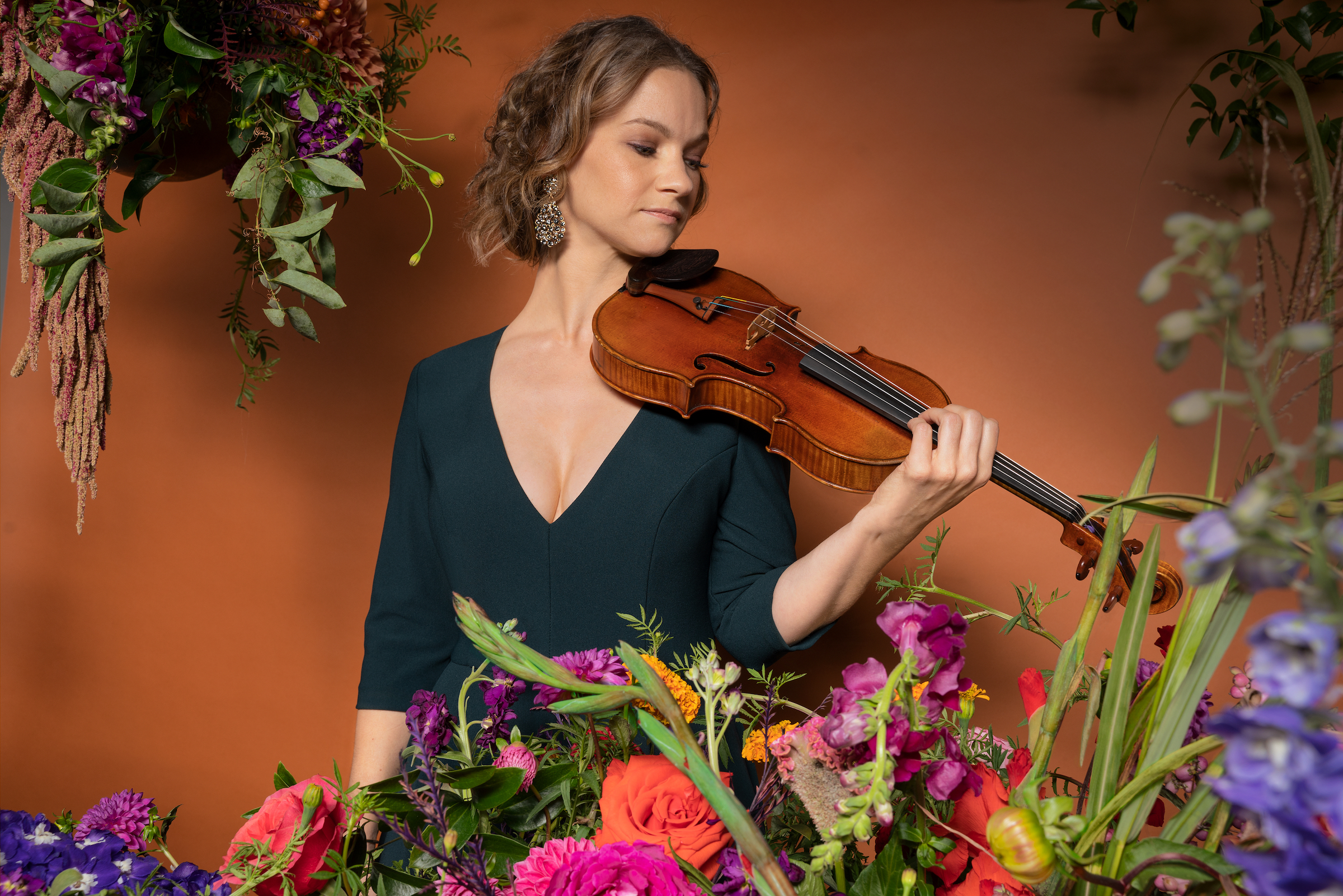 One woman, standing alone onstage. No pianist, no music-stand: Just Hilary Hahn and her violin, creating miracles. That is what Harriman-Jewell Series audiences are likely to experience this October 13th,…
Oh the weather outside is frightful(ly hot). But it won't be for long, so take a close look at this fall's diverse and provocative mix of music, dance, and theater:…
Kansas City Ballet always seems to be building something. For decades, it engaged in refitting existing buildings to meet its day-to-day needs: from the Westport Allen Center to the National…