HOT TOWN: Best in Summer Music, Theatre & Dance
By Paul Horsley
These days the arts scene during KC's summer is about as active as it is during the regular season. Plus you don't have to dress up. Here are our some of our tips for the warm months.
.
MAY
Through June 11: Kansas City Actors Theatre: The Realistic Joneses; Will Eno's haunting comedy tells of two couples who believe their odd, sudden appearance in the same rural town is a coincidence (but it's not). John Rensenhouse directs a cast of top KC actors. H&R Block City Stage, Union Station. 816-235-6222 or kcactors.org.
Through-June 11: Spinning Tree Theatre; Assassins; Stephen Sondheim and John Weidman's musical, which won five Tony Awards, imagines a reunion of Presidential assassins (both successful and unsuccessful): Booth, Oswald, Hinckley, "Squeaky" Fromme, etc. Just Off Broadway Theatre. 816-235-6222 or spinningtreetheatre.com.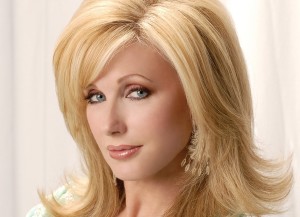 Through July 2: New Theatre Restaurant; The Dixie Swim Club; featuring the incomparable Morgan Fairchild. Also: July 6-September 24: Million Dollar Quartet, a loving tribute that re-creates a reunion of Elvis, Carl Perkins, Johnny Cash and Jerry Lee Lewis. 913-649-7469 or newtheatre.com.
28: Kansas City Symphony; Bank of America Celebration at the Station; Music Director Michael Stern conducts the city's most spectacular annual outdoor performing-arts event, now in its 15th year, which includes fireworks and more. Union Station (outdoors, rain or shine). 816-471-0400 or kcsymphony.org.
30-June 4: Theater League/Kansas City Broadway Series; Fun Home; Based on Alison Bechdel's memoir depicting her life at three critical stages, this stellar hit was nominated for 12 Grammy Awards and brought home five, including that for Best Musical. Kauffman Center. 816-421-7500 or theaterleague.com/kansascity.
31-June 25: Unicorn Theatre; Priscilla Queen of the Desert: The Musical; Stephan Elliott's and Allan Scott's romp, based on one of the great Australian films of all time, features Ron Megee and is co-directed by Cynthia Levin and Missy Koonce. Say no more. 816-531-7529 or unicorntheatre.org.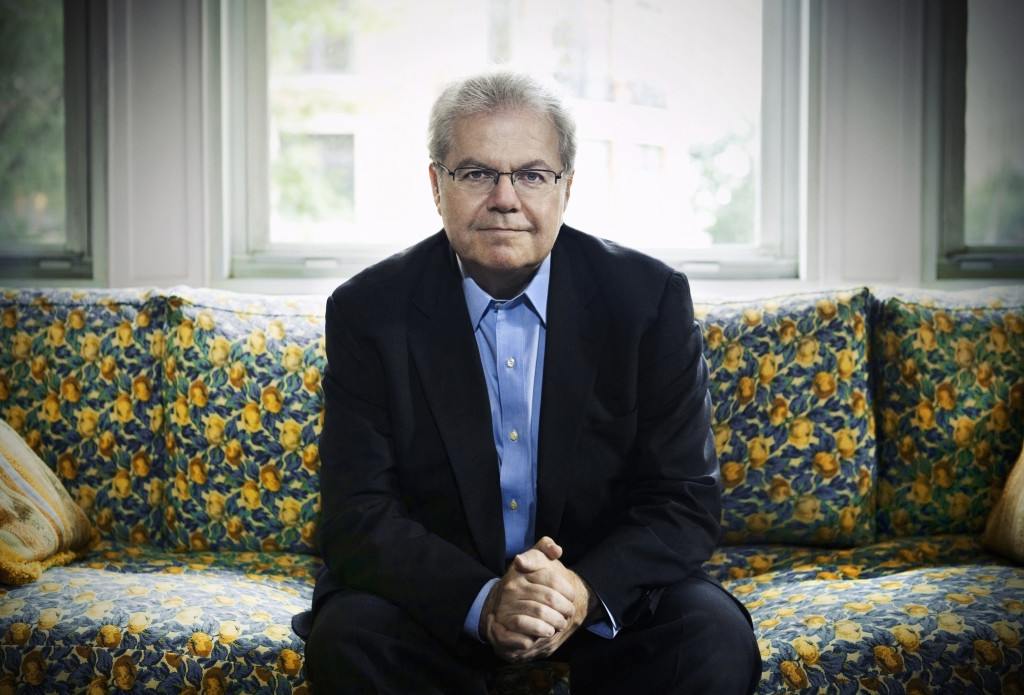 JUNE
2-4: Kansas City Symphony; Ax Plays Mozart, and Strauss' Merry Pranks; One of the great pianistic poets of our time, Emanuel Ax, performs two of Mozart's most scintillating concertos, K. 451 and K. 459, both composed in 1784. Kauffman Center. 816-471-0400 or kcsymphony.org.
2-10: Theatre in the Park; Spamalot; The Tony Award-winning "Monty Python" sendoff opens a lively series of summer productions in Shawnee Mission Park and in the new indoor Black Box Theater at Johnson County Arts & Heritage Center. Also (outdoors unless noted): June 9-25: Grease (in the Black Box Theatre); June 16-24: Crazy for You; June 30-July 8: Disney's Camp Rock; July 14-22: Back to the '80s; and July 28-August 5: Disney's Beauty and the Beast (with additional indoor performances at the Jewish Community Center's White Theatre). 913-826-2787 or theatreinthepark.org.
2-18: The Barn Players; Rumors; Neil Simon's farcical classic of society and mis-communication is directed by Bill Pelletier. Also: July 14-30: The Crucible (Arthur Miller's classic, directed by Dave Martin); also: June 20-22 and July 18-20: Disney's The Lion King: Kids, two separate youth productions. The Barn Players Theatre in Mission. 913-432-9100 or thebarnplayers.org.
3: Bach Aria Soloists; The Adventures of Don Quixote; Reprise of a last season's big hit, featuring actor Mark Robbins reading from Cervantes' classic and musicians performing music of Spain and Telemann's Don Quioxote Suite. St. Paul's Episcopal Church. 816-235-6222 or bachariasoloists.com.
3-4: Musical Theatre Kansas City; Xanadu; The 21st annual MTKC production by graduating seniors, featuring the prestigious program's 2017 class. Executive Director Cary Danielson Pandzik directs, with music led by Julie Danielson and choreography by Taylor Avazpour. Goppert Theatre, Avila University. mtkc.org (for ticketing) or 913-341-8156 (for more information).
3-11: Starlight Theatre; Disney The Little Mermaid. Also: June 23-25: Mamma Mia!, June 27-July 2: Jersey Boys, July 11-16: An American in Paris, July 25-30: Something Rotten, August 8-13; The Bodyguard: The Musical and August 22-27: Motown: The Musical. 816-363-7827 or kcstarlight.com.
8: Dance/USA 2017 National Conference; New Dance Partners and Kansas City Ballet Showcase; This opportunity to show off our local dance talent to the nation's top dance administrators features the Wylliams-Henry Contemporary Dance Company (in Gregory Dawson's Twisted Metal) and Owen/Cox Dance Group (Penny Saunders' striking Ghost Light); KC Ballet also performs Robbins' Interplay. 816-931-8993 or kcballet.org. For more information see danceusa.org/2017-annual-conference.
8-25: MTH Theater at Crown Center (Musical Theater Heritage); Tommy; The Who's epoch-making concept album has been made into a five-time Tony Award winning musical, and still packs a punch. Also: August 10-27: An Evening With George Gershwin and November 2-19: Into the Woods. 816-221-6987 or musicaltheaterheritage.com.
8-July 9: Quality Hill Playhouse; You've Got a Friend; Anyone who lived through the 1960s and '70s knows how the music of Carole King, James Taylor, Bob Dylan and Janis Ian "hit a nerve." This revue features vocalists Christina Burton and others, with J. Kent Barnhart at the keyboard. 816-421-1700 or qualityhillplayhouse.com.
9: Quixotic Cirque Nouveau; The Firebird; A multimedia piece (movement, visuals, costumes, sonic design), to an original score of music by Radiohead. Lied Center, Lawrence. 785-864-2787 or lied.ku.edu.
10: Kansas City Symphony; Symphony in the Flint Hills. This year's annual idyll in the rolling hills takes place at Deer Horn Ranch in Geary County, and in addition to a day filled with nature-oriented activities it features an outdoor Symphony concert with guest artist Michael Martin Murphey. 620-273-8955 or symphonyintheflinthills.org.
10-11: Heartland Men's Chorus; Showtune Showdown; Kansas City's gay men's chorus invites all for an interactive program that is both game show and Broadway hit-tune singalong. What could be better? Folly Theater. 816-931-3338 or hmckc.org.
10-11: Owen/Cox Dance Group; The Goldberg Variations; Kairy Koshoeva performs Bach's masterpiece live alongside Jennifer Owen's ambitious, endlessly fascinating choreography. White Recital Hall, UMKC. For more information go to owencoxdance.org, for tickets call 816-235-6222.
13-July 2: Heart of America Shakespeare Festival; Hamlet; The renowned company celebrates its 25th anniversary with a magnificent outdoor production of the bard's masterpiece, featuring House of Cards star (and KC native) Nathan Darrow in the title role. Southmoreland Park. kcshakes.org or (for front-section seating) call 816-531-7728.
13-August 6: Coterie Theatre: Garfield: The Musical, with Cattitude; When the feisty feline strays, he yearns for home life when he learns that dumpster-diving and animal-control-dodging is no joke. Crown Center. 816-474-6552 or thecoterie.org.
16-24: Kansas City Dance Festival; Festival 2017; A week of events including a performance on June 16 at the Quixotic Black Box (with purchase of VIP ticket) and a "main event" on June 24 at the Folly Theater. kcdancefestival.com.
22-July 2: KC MeltingPot Theatre; The Ironing Man; Fresh from one of this season's most astonishing theatrical experiences (Amiri Baraka's Dutchman), this plucky little company now presents a work by Kansas City playwright Denny Day, directed by Warren Deckert. Just Off Broadway Theatre. 816-226-8087 or kcmeltingpot.com.
.
JULY
8-30: Summerfest 2017; The Art and Soul of Chamber Music; The 27th season of this remarkable chamber series includes four programs of standards and new works (from Smetana to Pavel Haas, Griffes to Golijov, Nielsen to Bruce Adolphe) at two different venues most weekends in July; plus several appearances at the KC Fringe Festival. 816-235-6222 or summerfestkc.org.
20-30: Kansas City Fringe: 13th Annual KC Fringe Festival; Theater, music, film, spoken word, visual arts and more. This ever-growing summer phenomenon was, just a few years ago, a mere twinkle in some remarkably visionary eyes. 816-359-9195 or kcfringe.org.
22: The 1900 Building; Victoria Botero Ensemble. This remarkable Colombian-American Kansas Citian can sing just about anything, from opera to Broadway, folk to flamenco. The 1900 Building. 816-221-4488 or 1900bldg.com.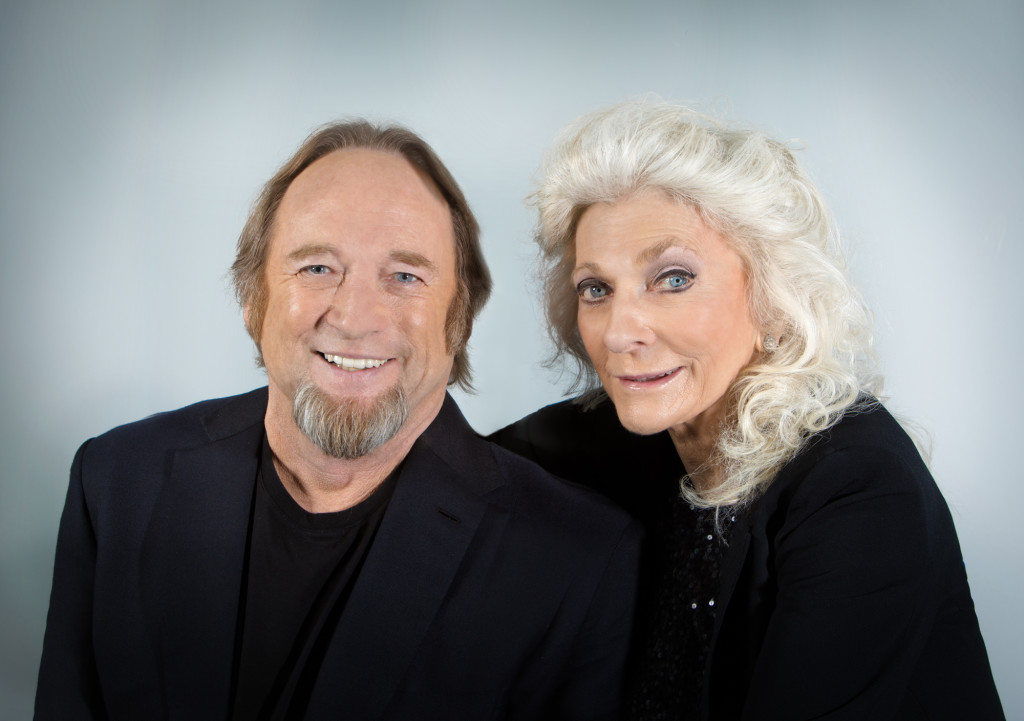 30: Performing Arts Series at Johnson County Community College; Stephen Stills and Judy Collins; When two Boomer legends come crashing together onstage, both still in marvelous voice, only wonderful things can happen. 913-469-4445 or jccc.edu.
28-August 5: Heartland Chamber Music Festival; 2017 Festival, featuring student and faculty concerts throughout the week at the performing arts center, Johnson County Community College. See heartlandchambermusic.org.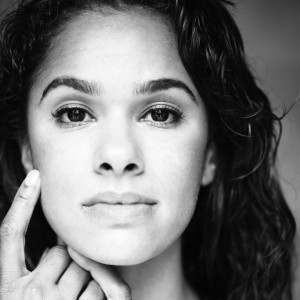 31: Kansas City Friends of Alvin Ailey with Rainy Day Books: Misty Copeland; The first African-American Prima Ballerina of the American Ballet Theater, who was born in Kansas City, meets with patrons at various events and signs copies of her new book, Ballerina Body. Unity Temple on the Plaza. For Friends events (please join by July 1) go to kcfaa.org/join or call 816-471-6003, Ext. 3. For Rainy Day see rainydaybooks.com/mistycopeland or call 913-384-3126. (See more details here.)
.
AUGUST
6-27: Grace & Holy Trinity Cathedral and the Cathedral of the Immaculate Conception; Summer Music at the Cathedrals; Chamber and vocal music on Sundays in August; artists TBA. 816-474-8260 or kccathedral.org/music-at-the-cathedral.
9-27: Kansas City Actors Theatre; And Then There Were None; This artist-driven company continues to do some of the most amazingly accomplished professional theater in KC. Agatha Christie's beloved classic opens the group's 13th season. H&R Block City Stage at Union Station. 816-235-6222 or kcactors.org.
26: Kansas City Chamber Orchestra; Haydn, Mozart and Beethoven; Bruce Sorrell leads the city's most solid smaller ensemble, made up of KC Symphony members and others, in the Symphony No. 6 of Haydn, Mozart's haunting G-minor Symphony (No. 40) and Beethoven's mighty Fifth. Helzberg Hall. 816-235-6222 or kcchamberorchestra.org.
Photo at top: Nathan Darrow, star of stage and screen, appears in the title role of HASF's 'Hamlet' / Photo courtesy Heart of America Shakespeare Festival
To reach Paul Horsley, performing arts editor, send an email to paul@kcindependent.com or find him on Facebook (paul.horsley.501) or Twitter (@phorsleycritic).
Devon Carney's great affection for classical ballet stands front and center in his lovingly choreographed Swan Lake, which the Kansas City Ballet introduced here in 2016 and is currently revisiting.…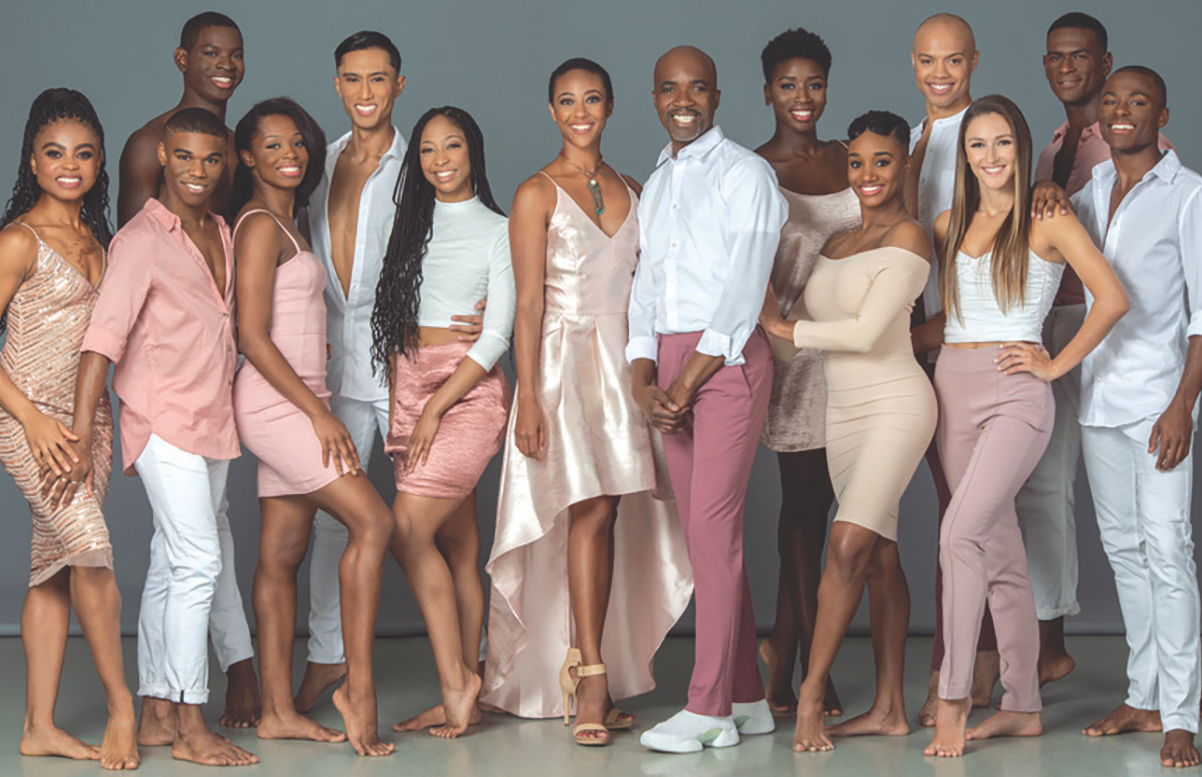 FEBRUARY 7-9  Kansas City Symphony; Zukerman Plays Beethoven's Violin Concerto; Michael Stern has invited the great American artist to help inaugurate the Symphony's dual celebration of Beethoven's 250th birthday and…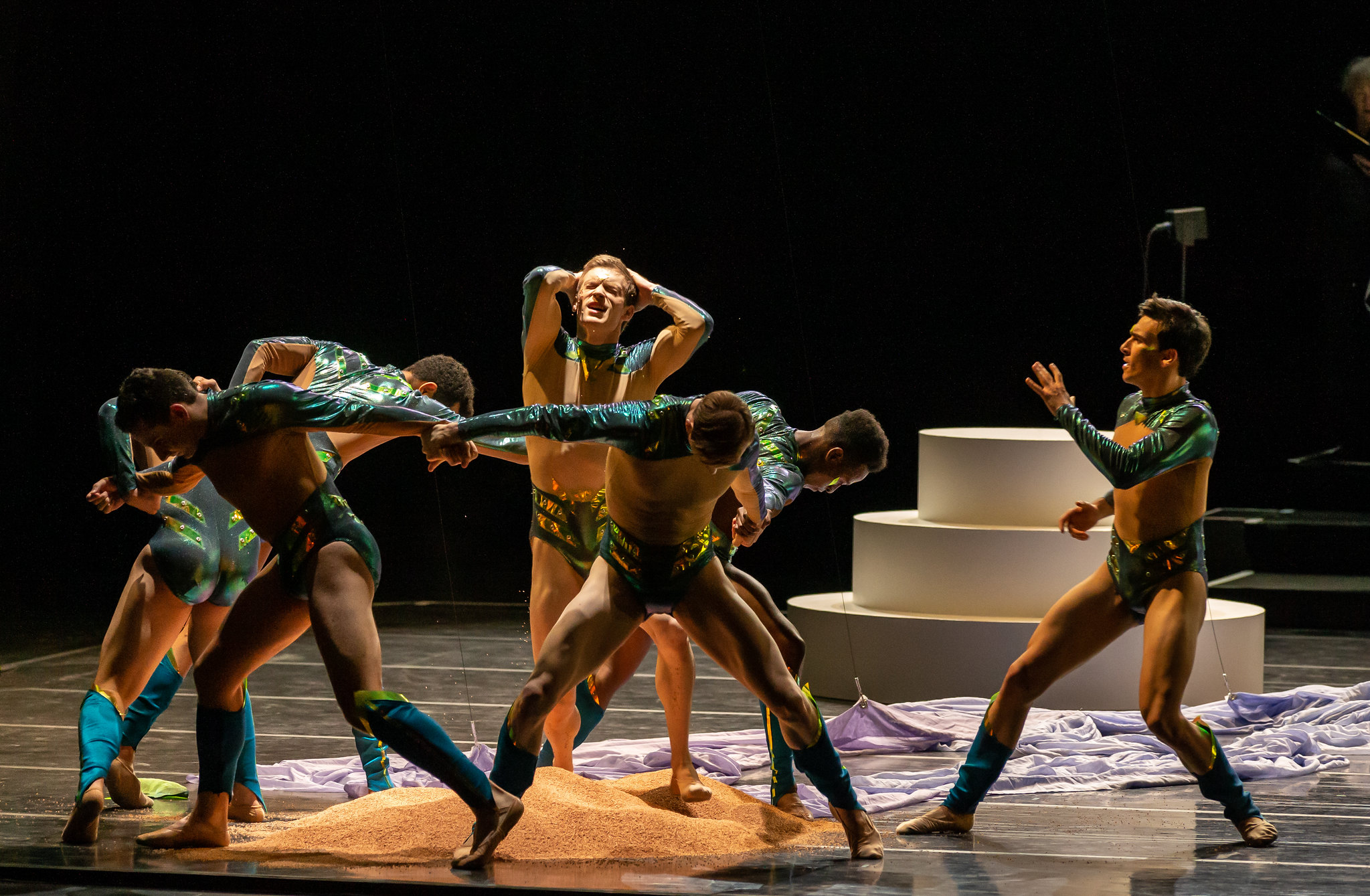 Carl Orff's Carmina Burana lends itself to the stage partly, perhaps, because the composer actually intended it to be performed as a sort of theatrical pageant, with sets, costumes, and…
Even the oddest of retellings of Mozart operas can make for a satisfying evening if the peerless music is executed beautifully enough. Stage director Alison Moritz and her design team…