Daniel MacMorris
Long ago, our scribe called Daniel MacMorris "multi-faceted." He worked in oil, watercolor, charcoal, and pen-and-ink, creating portraits (including many of prominent Kansas Citians and benefactors and chancellors at The University of Kansas), murals (for the Kansas City Public Library, a local Sears store, and the city hall of Houston, Texas, among others), sketches, and street scenes, as well as some sculptures. He devoted years to projects at The Nelson Atkins Museum of Art and Liberty Memorial, but also spent substantial amounts of time in Paris, New York, Houston, and Utah. Daniel was involved in interior design, creating the color schemes for Unity Temple on the Plaza (even designing the stained glass windows) and KMBC-TV headquarters. Even his name altered through the years: he dropped "Leroy" (sometimes spelled "LeRoy") and added an "a" to "McMorris."   
Carolyn Doughty Day, December 2nd, at the Woman's City Club yielded this interesting picture of Mrs. William J. Doughty, for 34 years the dynamic executive secretary of the Woman's City Club, alongside her likeness in oils. With Mrs. Doughty, viewing her portrait, are shown the artist, Daniel MacMorris, and the Club president, Mrs. Milburn Hobson, who accepted the portrait. Reprinted from the December 12, 1953 issue of The Independent.
Daniel wrote a book, MacMorris: 60, that was published in 1974. It focuses on his career, with some details of his childhood. It suggests a man moving alone through the world, working hard and forging friendships with other artists and also with people who could hire him for commissioned work. The truth is messier – and more interesting.   
In Daniel's memoirs, he states that his parents divorced when he was three. His mother went to work as a dressmaker and cosmetologist. Daniel spent summers at his maternal grandfather's farm, where his Aunt Liza encouraged him to draw. He was a member of the Westport High School class of 1912. He took his stepfather's advice and studied science, until a teacher saw his drawings. That teacher's advice, that he should become a "good artist" rather than a "mediocre engineer," cemented his career plans. By his own account, he next studied at the Kansas City Art Institute and the Chicago Art Institute, in addition to apprenticing with a mural painter. 
Daniel's first stint at the Kansas City Star ended when he left to serve with the 22nd photographic section of the Army Signal Corps. By the end of 1919, he was working on editorial illustrations and advertising at the Kansas City Star, which reprinted his wartime sketches. In the summers of the early 1920s, he traveled to Taos, New Mexico, and studied with painters, including Leon Gaspard. 1922 saw him devoting his time to color work for the Kansas City Star Magazine. 
Around 1919, Daniel met Dorothy Sells. Elijah Watt Sells, Dorothy's father, was an accountant in New York and one of the founders of Haskins & Sells (the forerunner of Deloitte). Her aunt, Lucy Sells Bovard, lived at 4347 Oak Street, with her husband John Bovard, a capitalist and executive with Kansas City Power & Light. 
Dorothy and Daniel were married in New York in September 1923. The two moved to Paris as newlyweds. Their son, Leroy Sells McMorris, (no "a"), was born there in 1925. Daniel had a studio in Montmartre. Because there was no demand for murals, he began  painting screens. He sold many of them to W & J Sloane, a furniture store on Fifth Avenue in New York. Back in the United States in 1930, Dorothy divorced Daniel, but kept the name Dorothy Sells McMorris. 
At the end of the 1920s, Daniel was renting a studio in Carnegie Hall in New York. He later recalled that he could hear the orchestra from the bathroom. Ticket holders saw his work, without knowing it: he had been hired to paint the stage floor, in order to hide the damage done by moving the piano. He kept that studio for nine years.
In 1931, Daniel was hired by W. D. Wight of Wight & Wight to "design and execute the vestibule" at the south end of what was then called the William Rockhill Nelson Gallery (now The Nelson-Atkins Museum of Art). The work began long before the opening in December 1933.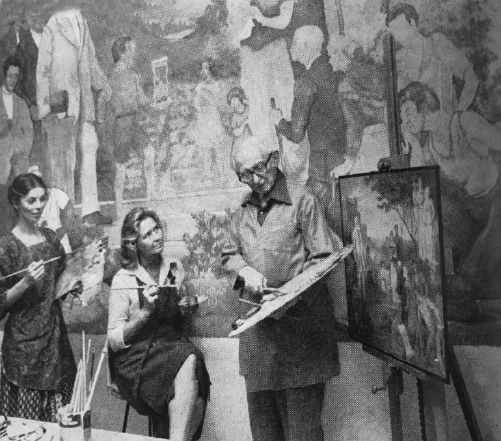 Come August 15th, artist Daniel MacMorris will complete his murals on the history of insurance through the ages–the two panels, 9 1/2′ by 11′, are in the lobby of the Kansas City Life Building. With him are Mrs. Judith Ritchie (artist assistant) and Mrs. Jeanne R. Simpson (art consultant). Reprinted from the August 11, 1979 issue of The Independent.
Daniel's memoirs record with pleasure the "three months studying Persian miniatures" in the vaults of the Metropolitan Museum, an opportunity he owed to his friend Hovsep Pushman, a painter from Armenia. For a brief time, (circa 1937), the neighboring studio at Carnegie Hall was occupied by Marcel Duchamp, the French artist known for his involvement in cubism and Dada. The two got along well, and Daniel painted a portrait of Marcel in front of his painting, Nude Descending a Staircase. What he does not mention is another marriage and another child. 
During the early 1940s, Daniel spent 18 months making the ceiling of Rozzelle Court look 300 years old. (This involved just the vaulted areas around the perimeter. The main section was not enclosed until decades later.) He noted that, "Research in Renaissance ornamentation and the solving of technical problems relating to painting on a cement surface exposed to the open air were prerequisites to the undertaking." According to one observer, Daniel was ambidextrous – impressive, particularly given that what he was painting was above his head. 
For three years during World War II, Daniel would teach art (with an emphasis on camouflage) to soldiers in Utah. He estimated that he had 175,000 students. Near the end of the war, he filed for divorce, charging his wife with desertion. The divorce decree provided that their child was to be allowed visitation with him. (Details are omitted here, out of respect for that child.)
In September 1945 in Kansas City, Daniel wed Helene Lienhardt. She was the widow of Dr. Howard Orval Lienhardt, who had been a physician at Research Hospital in Kansas City prior to his death in 1938. The marriage was brief: Helene filed for divorce from Daniel in March 1946, alleging "indignities." Whatever tore them asunder, the breach was soon mended. They married again in 1947, this time at the south vestibule of The Nelson, alongside his designs. Leroy Sells McMorris, Daniel's son, was the best man. For much of their marriage, Helene and Daniel lived at 4501 Holmes Street. (The house was damaged in a fire on December 31, 1948. The MacMorrises were out, dining with Cicely and Arthur Church, who owned KMBC. No one was hurt, but the portrait of Marcel Duchamp was among the furniture and artwork lost in the blaze.) In later years, the couple had an apartment at the Sophian Plaza.     
At the Liberty Memorial, his creations would include the murals Gold Star Mothers, Angels of Mercy (alternately known as Women of World War I) and Blue Star Mothers. More controversially, he would arrange for the purchase of Panthéon de la Guerre, a panorama that once had been the largest painting in the world, and then deconstruct it. Mark Levitch, author of the 2006 book, Panthéon de la Guerre, wrote that Daniel "excised 24 fragments – totaling less than seven percent of the original  French work – reconfigured them around the original American section, which had been a secondary focus of the original, French-dominated composition, and repainted passages and joints to make the new collaged work appear seamless." The artwork now at Memory Hall in Liberty Memorial measures 13 feet by 69 feet. The original had a circumference of 402 feet and was 45 feet high. When it was first completed, the painting had its own building and an audience. That changed. In 1952, a restaurant owner bought the Panthéon at the bargain price of $3,400. Displaying it was nearly impossible, as was storing it. Later in the book, Mark acknowledged that "Daniel MacMorris both saved and destroyed the Panthéon." In 2017, Time magazine wrote about Panthéon de la Guerre, and that article was more flattering to Daniel MacMorris.  
Helene MacMorris died in 1973, a year before Daniel completed his work on the ceiling of Rozzelle Court. He continued to paint until his death in 1981. A portrait of Laura Kirkwood, William Rockhill Nelson's daughter, was his final project. It was left unfinished, and, for many years, was displayed at the Rockhill Tennis Club, formerly the home of Laura and her husband, Irwin Kirkwood.      
Also featured in the February 16, 2019 issue of The Independent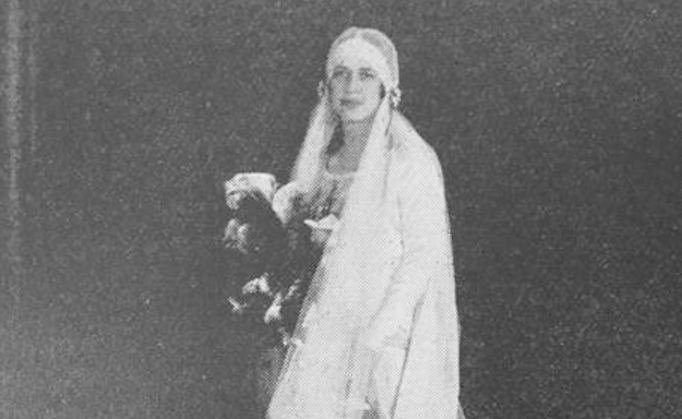 In 1942, Random House published Instruct My Sorrows, a first novel with a distinctly unusual author's bio: "Clare Jaynes was born some thirty years ago in Kansas City and again…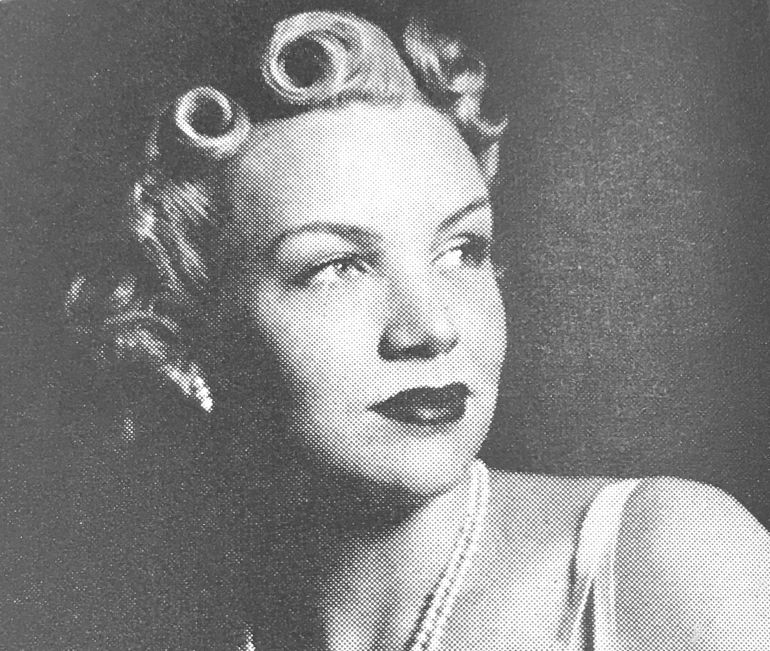 Are these the eyes of a killer? Technically, no. All that was years in the future… Back in July 1939, our scribe wrote glowingly of a young woman who graced…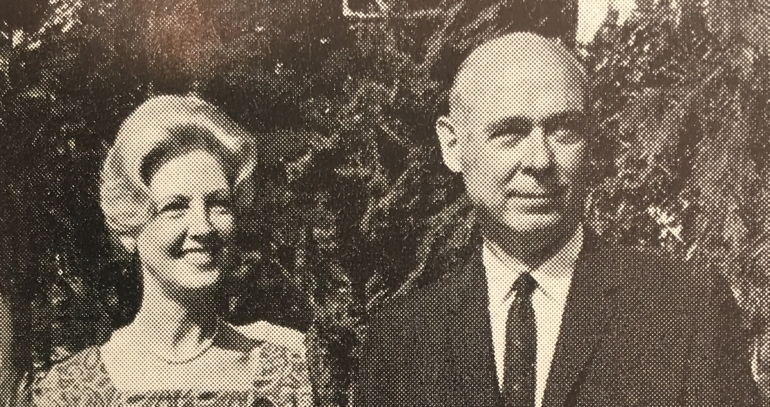 She married a jazz musician. That doesn't completely explain Tillie Heyle's love for the Conservatory, but it's a good start. During his college days at the University of Missouri, Alvin…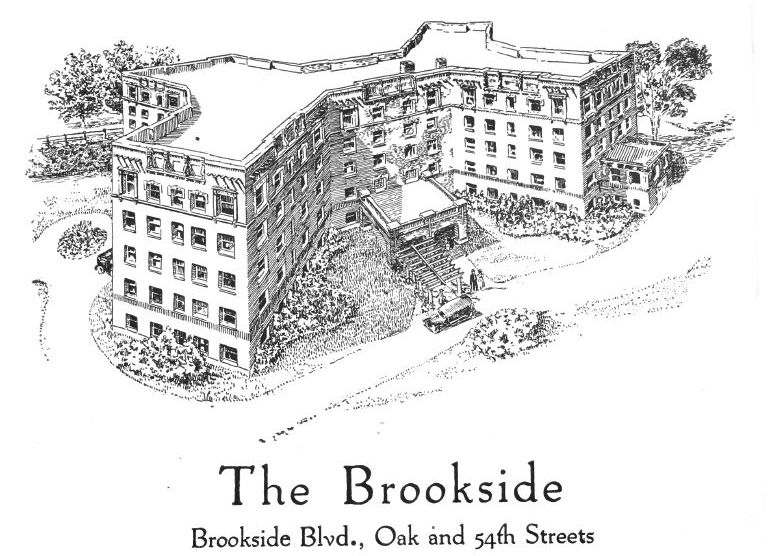 Author's note: A decade ago, Michael Churchman wrote Storied Halls: The Brookside Hotel, Treadway Hall, and the Crestwood Condominiums Through Ninety Years, and this scribe is heavily indebted to him…