EIGHT SINGERS, NINE COMPOSERS, ONE CD: Octarium sports ingenious new project
Take eight younger singers with decades of rigorous vocal and choral training, hone them to a razor-sharp blend and place them in a church with clean, resonant acoustics, and you have the formula for a sonority that is as luxurious as a Lexus, as rich as triple-chocolate cake, as eloquent as a Shakespeare sonnet. Then place in front of them some of the best choral music by prominent living American composers and you have Modern Masters, the latest project by the Kansas City-based choral ensemble Octarium. The premise behind this program — performed this week in Kansas City and Lawrence and simultaneously released as the ensemble's fourth CD — was to ask composers about works they want to be remembered for, especially pieces being "ignored by the choral populace," in the words of Octarium founding director Krista Lang Blackwood.
"This is something composers think about all the time," Krista says, which she realized once she began to ask several top composers to offer such a piece for performance. Quickly the list grew to nearly 20 works, more than Octarium (whose name means "eight as one") could reasonably take on. "I was really fascinated that these composers, who are fairly powerful figures, still have pieces that they can't get performed." The final list includes two world premieres — Steve Danyew's "On Green Mountains" and a new version of Mark Adamo's "Pied Beauty" — and works by Morten Lauridsen, René Clausen, Libby Larsen, Eric Whitacre, Stephen Hatfield, Steven Stucky, and Steven Paulus. The latter two receive their premiere recordings on the CD.
Founded in 2001 and incorporated as an official choir in 2003, Octarium is, as I once wrote, "one of the most incredible-sounding choral groups in the country, let alone Kansas City." The group's three previous CDs — the eponymous Octarium, the holiday-inspired Hodie and Essentials — have sold briskly, especially online at www.iTunes.com, www.rhapsody.com  and www.amazon.com. The first disc won third prize in the Classical Voice/Opera & Choral category of the 2009 Just Plain Folks Music Awards, a prestigious "indie" CD contest (www.jpfolks.org). It's not a Grammy, yet, but this year their Essentials disc has been submitted for Grammy consideration. I think it has a shot.
But don't just listen to me; read some of the things composers have said about Octarium. "This is unquestionably the finest, most sensitive and thoughtful rendering of this piece that I have ever heard," wrote composer Daniel Gawthrop of their rendering of his "Lo How a Rose" arrangement, "and is among the top three or four performances of anything of mine that I've yet encountered. Balance, blend and intonation are absolute perfection." World-renowned Mark Adamo, known to local audiences for his operaLittle Women (in which Krista appeared), wrote: "Octarium has a very, very beautiful, cultivated, musicianly sound … a wonderfully mixed, organ-like blend."
Keeping Octarium going has required herculean efforts. Several original members — many drawn from former students of University of Kansas choral guru Simon Carrington — still sing with the group. "But they're growing up, they've got families," Krista says. "When they were 'kids,' I could just tell them when to show up and they would." So she has chosen to focus on quality, rather than insist on local talent. "Now I've got singers who can pull it off vocally, but they're not all in town." Renee Stanley is a CPA in Seattle now, Andrea Coleman sings opera in Boston, and Jay Van Blaricum is a Topeka tax attorney. Others are in the region, but busy making a living: Ashley Winters runs an event-planning company, her husband Benjamin is at KU law school, Jason Parr is a banker, Jaime Scherrer teaches middle-school choral programs, Amy Waldron is a graduate student and Leah Hamilton Jenkins is Executive Director of the Springfield Regional Arts Council, and Brady Shepherd is a mortgage banker. (Yes, there are 10 members, so that in case of illnesses Krista can always sport a team of eight.)
What makes a good choral piece? Good text setting, directness of approach and tonal logic. Krista's own sound-ideal has been shaped by Simon and by Charles Bruffy, in whose Kansas City Chorale she once sang. It's a youthful, malleable sound, a "smaller, straighter tone, more a choral soloist sound." Achieving that with just eight voices is Octarium's biggest challenge. "In a 24-voice choir you can hide more," she says, "but in an eight-voice group you hear everything."
Modern Masters will be performed on November 14th at 7:30 p.m. at Visitation Catholic Church and on November 15th at 2:30 p.m. at Corpus Christi Church in Lawrence. Octarium will also perform excerpts from the program on November 13 at 6:30 p.m. at the Central Branch of the Kansas City Public Library downtown. The Modern Masters CD will be available for purchase at the concerts. For tickets go to  www.octarium.org or call 816-729-6516.
In Brief
* The Harriman-Jewell Series has a knockout of a show this week, as David Parsons Dance comes to Kansas City with a new piece, Remember Me, in collaboration with the rock-opera group East Village Opera Company. Our Town native David Parsonshas created a dance/rock opera using live and recorded music, aerial dance, video projections and complex visual and lighting effects. It came about through underwriting by Our Town's Dr. and Mrs. Edward J. Prostic (in memory of their daughter, Elizabeth Anne Prostic), New York artist Ellsworth Kelly and Mrs. Paul Copaken. The centerpiece of the Pearls, Pumps & Parsons! benefit for The MetaCancer Foundation, Remember Me is the most ambitious project of the Parsons troupe's 25-year history. It is performed on November 13th at 8 p.m. at the Folly Theater. Call 816-415-5025 or go to  www.harriman-jewell.org. For information about benefit tickets call 913-677-1983; and visit www.metacancer.org.
* There's more dance this week, notably two performances by the Paul Taylor Dance Company, November 13th-14th at 7 p.m. at the Carlsen Center at Johnson County Community College. The program includes Changes and Beloved Renegade, both from 2008, and works from Paul's vast repertoire (131 opuses and counting). Call 913-469-4445 or go to www.jccc.edu/carlsencenter.
To reach Paul Horsley, performing arts editor, send email to phorsley@sbcglobal.net.
After more than two decades and four deans, it was beginning to look as if the UMKC Conservatory's dream of a new facility would remain just that: a dream. Until…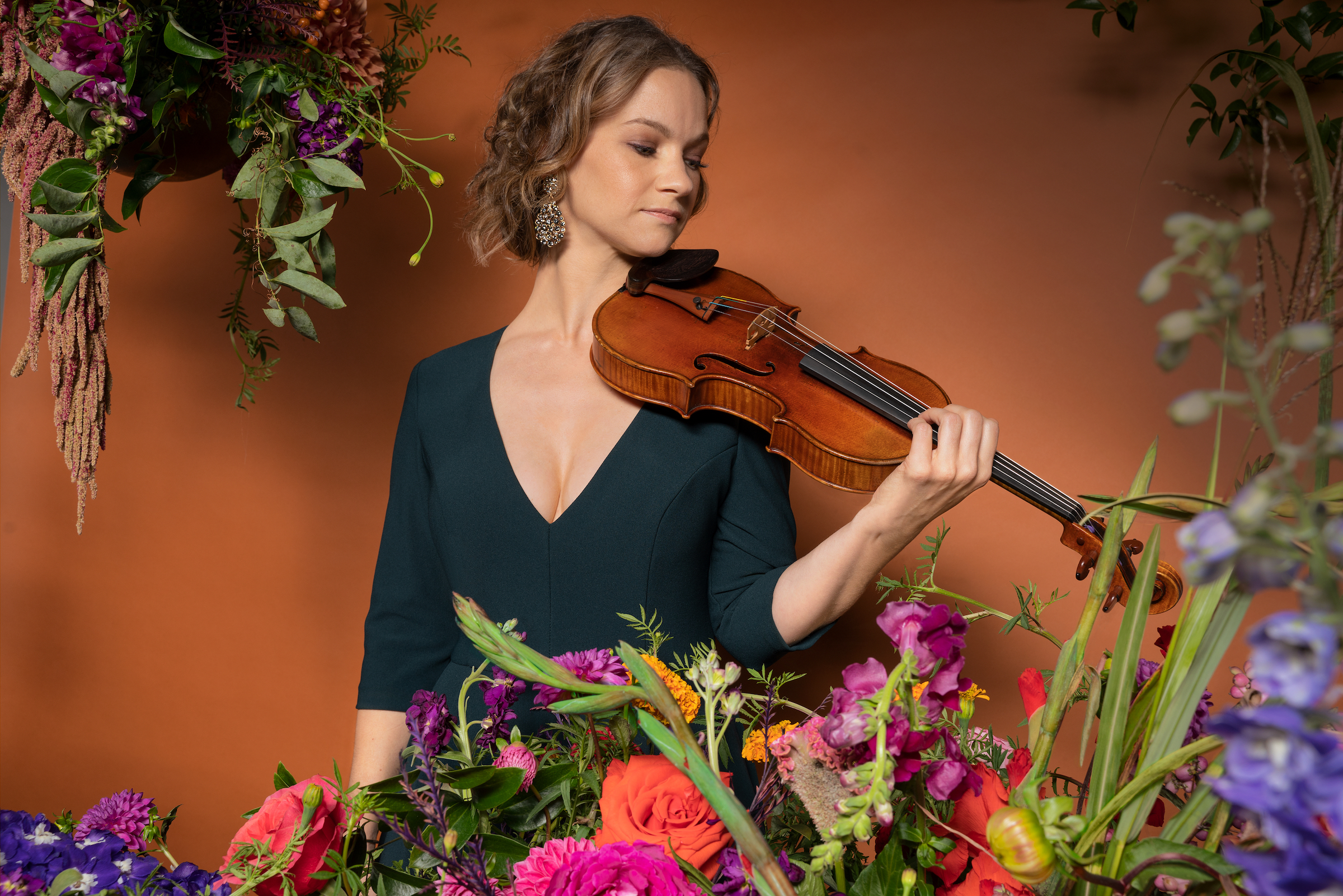 One woman, standing alone onstage. No pianist, no music-stand: Just Hilary Hahn and her violin, creating miracles. That is what Harriman-Jewell Series audiences are likely to experience this October 13th,…
Oh the weather outside is frightful(ly hot). But it won't be for long, so take a close look at this fall's diverse and provocative mix of music, dance, and theater:…
Kansas City Ballet always seems to be building something. For decades, it engaged in refitting existing buildings to meet its day-to-day needs: from the Westport Allen Center to the National…