HEAD OF THE CLASS: Lyric presents timeless Gilbert & Sullivan satire of social order
We like to think of the United States as a classless society, where a pauper can rise to the top and anyone can marry for love regardless of rank or station. Still, the idea of our daughter marrying the gardener gives pause — unless, of course, it turns out that the gardener was "switched at birth" and is actually heir to the Microsoft fortune. This is one reason why Gilbert & Sullivan's operetta HMS Pinafore, which the Lyric Opera presents November 6th-15th, remains fresh 130 years after its premiere. For it turns out (surprise!) that there's no such thing as a classless society. Love can level ranks "to a considerable extent," says Sir Joseph when breaking his engagement to lowly Josephine at the end of Pinafore, "but it does not level them as much as that."
The Lyric production features local favorites Daniel Belcher (as Captain Corcoran, who believes he is upper-crust but is not) andRobert Gibby Brand (as Sir Joseph Porter, who is slated to marry Corcoran's daughter until he learns she is of low station). It also features local debuts of soprano Ava Pine (Josephine) and tenor Jon-Michael Ball (Ralph Rackstraw, Josephine's love interest), both fast-rising stars on the American opera scene. William Theisen, a top American director of comic opera and operetta, is stage director, and the Lyric's Mark Ferrell conducts. 
"It's sort of astounding how relevant many of the Gilbert & Sullivan pieces are today," says William, artistic director of Milwaukee's Skylight Opera Theatre, who says he has directed all but three of the Victorian duo's 14 comic operettas. In addition to the theme of marrying outside of one's rank, he says, we've all known someone who, like Sir Joseph, has advanced to a position because he or she knew how to "polish up the handle of the big front door," as Joseph sings in his famous aria. "He really had nothing to with the Navy," William says, "and now he's the head of it." Conductor Mark Ferrell, who says he loves Pinafore partly because of its "annoyingly infectious" music, also finds the work's comedic vein of unusual sophistication. "It's biting satire, if you really look at what they're saying," says the Lyric veteran, who is also the company's chorus master, rehearsal accompanist and coach. "It's part of the genius of Gilbert & Sullivan. We can always find areas in our society where people are appointed to positions who have no qualifications for that position, other than who they bought … or who they slept with." 
But relevance is not the only reason we still perform Gilbert & Sullivan's works, William adds. It's because the language and the wit are so sincere. "Our job is to be as pure and simple to the words and music that they wrote," he says. Tenor Jon-Michael concurs: "I cannot 'comment' on the lines that I'm singing. I have to sing them directly," because the comedy is built into Gilbert's brilliant lyrics. "It's not my job to be funny: It's my job to present the material. If the audience finds it funny, then I've done my job." At the same time, the singers are aware that they must create real characters. "Comedy always has to be rooted in reality," says Kansas City native and Liberty resident Daniel. "Captain Corcoran is absolutely a real man with real issues." 
Gilbert & Sullivan's works have long been viewed as important forerunners to the Broadway musical, and in few works is this more apparent than in Pinafore, William says. "I am true to the piece and to the text as they wrote it. But I think because it is a precursor to the Broadway musical, I stage it as musical theater, with staging and dance and a lot of movement. The music Sullivan wrote makes you want move. I am not a fan of the 'stand and sing' type of opera." 
Vocal style in Gilbert & Sullivan is often a subject of disagreement — productions using actors with "Broadway" voices aggravate music-lovers (including me) who want "real" singing — and the Lyric has tended traditionally to come down on the side of operatic voices. "When you do Gilbert & Sullivan in an opera house, there's always a little bit of tension about whether it's opera or musical theater," Mark says. "How operatically do you let the singers sing? You must find those places where the music supports operatic singing, and let the singers cut loose. And then there are other places where you have to ask the singers to use a little less legato. … It's operetta, it's not Puccini. If you let it become extremely operatic, then diction gets short shrift." 
At the same time, it's clear that Arthur Sullivan composed for operatically trained voices. "The role of Josephine is rather demanding," says Ava, pointing to her big mock-operatic scena in Act 2 ("The Hours Creep on Apace"). "It is a barnburner: It can't be sung by your average musical-theater performer." Jon-Michael, an aspiring bel canto tenor, says the key is in giving your role both dramatic and vocal integrity. "I actually have to fight against singing it like a 'Gilbert & Sullivan' singer would sing it. I have to sing it the way I would sing anything else." Daniel agrees. "I use the bel canto technique as a groundwork, and then go from there." He adds that he is learning much from legendary actor/singer Robert, whose powerful presence has enriched many a local theater production. "It's going to be a lot of fun. Bob and I, in rehearsals … all we do is laugh. We've been mutual admirers, and we finally get to work together for the first time." 
HMS Pinafore is performed November 6th-15th at the Lyric Theatre. For information and tickets call 816-471-7344 or go to kcopera.org.
To reach Paul Horsley, performing arts editor, send email to phorsley@sbcglobal.net. 
After more than two decades and four deans, it was beginning to look as if the UMKC Conservatory's dream of a new facility would remain just that: a dream. Until…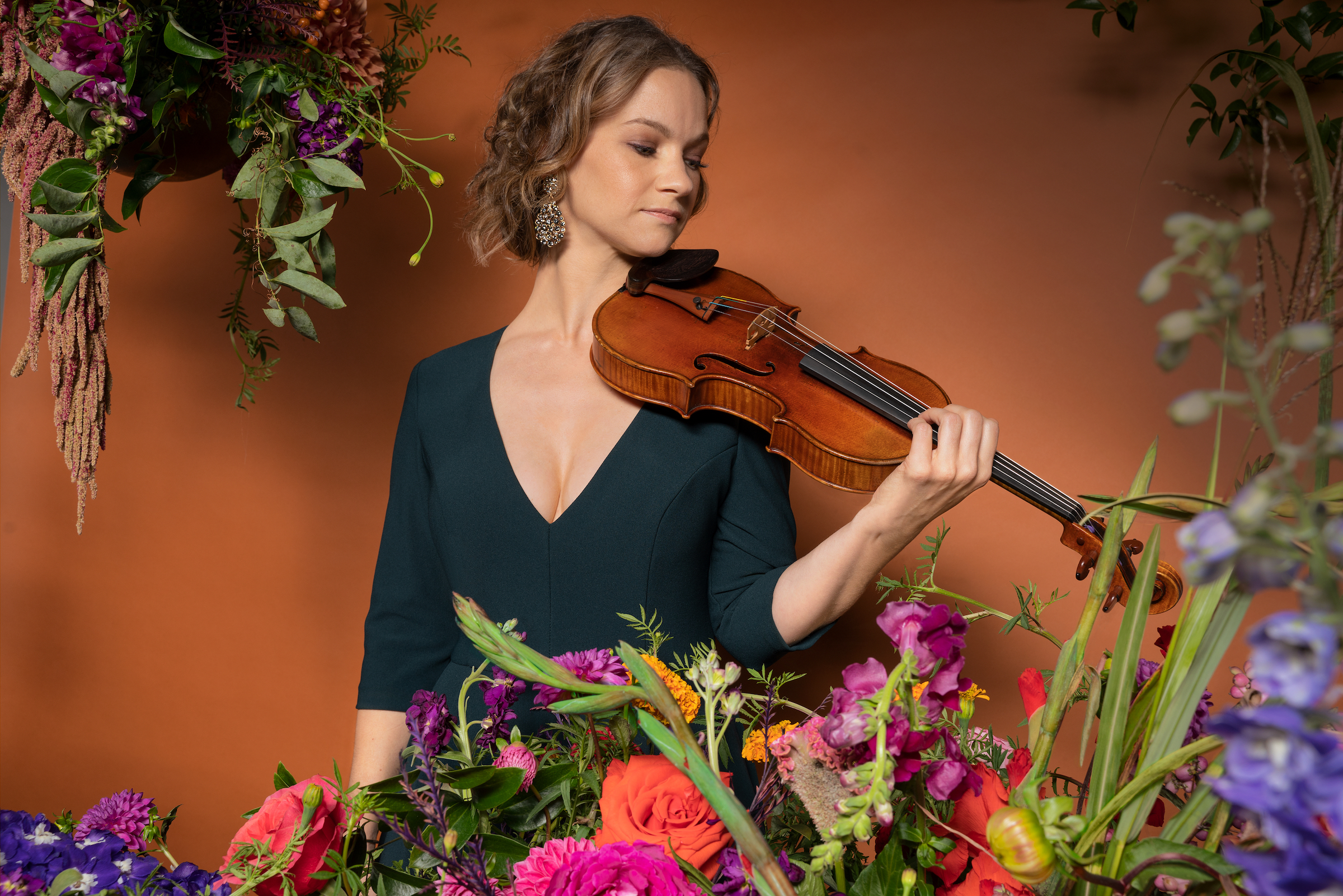 One woman, standing alone onstage. No pianist, no music-stand: Just Hilary Hahn and her violin, creating miracles. That is what Harriman-Jewell Series audiences are likely to experience this October 13th,…
Oh the weather outside is frightful(ly hot). But it won't be for long, so take a close look at this fall's diverse and provocative mix of music, dance, and theater:…
Kansas City Ballet always seems to be building something. For decades, it engaged in refitting existing buildings to meet its day-to-day needs: from the Westport Allen Center to the National…