EMBRACING THE WORLD WITH SOUND: Kansas City's contemporary-music scene is more vibrant today than ever
A generation ago, an average concertgoer's experience with contemporary classical music might consist of a dense, cacophonous piece at the beginning of a concert of, say, Mozart and Brahms. Once the new piece was "out of the way," musicians would move on to more familiar territory. Listeners would breathe a sigh of relief, and often the musicians would, too.
That is a somewhat simplistic description of events, but it is true that some composers of the 1960s and '70s had, for a number of reasons, begun to lose touch with audiences. Something had to give. "The pendulum had swung so far that sometimes the music was not even recognizable as music anymore," said Sascha Groschang, a virtuoso cellist who is deeply engaged in Kansas City's new-music scene and a member of newEar Contemporary Chamber Ensemble.
Kansas City still has some markedly experimental music being produced today, such as that curated by the Extemporaneous Music and Arts Society. But in the mainstream of things "the pendulum has swung back," Sascha said. Contemporary music has experienced a drastic shift, as composers have reached out to assimilate a range of styles: blurring lines between genres with abandon.
Accessibility is key: engagement with an audience is at the forefront. And the fusion of wide-ranging genres has ushered in a new era of inclusion.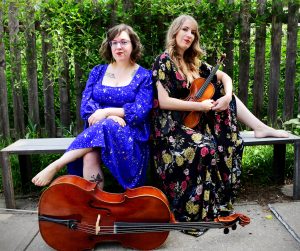 "Genre-fluid" is the term floating about, and Sascha said it fits the situation neatly. "If you're influenced by music for the movies, or music from the Far East, or folk melodies, or jazz… that's great," said Sascha, who has her own new-music duo, The Wires, and co-hosts (with duo partner Laurel Morgan Parks) Classical KC's weekly radio program Sound Currents.
"We're trying to be more inclusive as people in general," Sascha said, "and as musicians we're trying to be more fluid." If music has begun to look a bit like a free-for-all, "that's a beautiful thing," she added.
What better time to celebrate these newly emerging trends than during the 30th anniversary year of newEar, which was founded by a group of composer-performers and has evolved to stay true to its mission of delighting us with The New. "We strive to create meaningful concert experiences that reflect the diversity of composers and styles in the contemporary classical music world today," said newEar Artistic Director Laura Whitney-Johnson.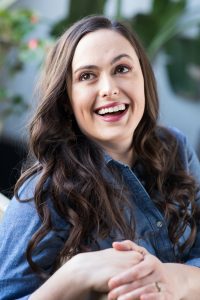 The mission is still to communicate. "I know there are so many people out there who would love the music that newEar performs and just haven't come across it yet," Laura said, adding that composers today "have a ton of freedom, and this freedom yields a huge variety of styles."
Serious composers rarely view their music solely as entertainment. Artistic integrity is a goal: Few will get rich off their music. "But composers and people who curate new music programs do think about accessibility," Laura said.
This season, newEar presents Kansas City By and By, a series of four concerts built entirely from works by local composers or those with local ties: Chen Yi, Ingrid Stölzel, Yotam Haber, Shelley Washington, Zhou Long, Forrest Pierce, Nick Omiccioli, Christina Butera, Stacy Busch, Narong Prangcharoen, and many others.
At the same time, the Kansas City community as a whole is embracing music of living composers more than ever before. The Kansas City Symphony has begun including a new or commissioned work on nearly every Classical Series concert, many of which are by women or BIPOC composers.
The Lyric Opera and the Harriman-Jewell Series have joined the party, and choruses and other groups have, too: NAVO Arts frequently plays new chamber music, and KC VITAs performs only newly commissioned choral works.
"For a city of this size, we have a vibrant performing arts scene," Laura said. "And new music… is an important part of that scene." Universities with strong music departments have new music ensembles, "so the UMKC Conservatory and The University of Kansas' School of Music both have groups that are doing awesome things. And not many cities of this size have a professional new music ensemble."
The Friends of Chamber Music's new artistic directors have also promised bold new approaches, while not wishing to abandon the canon.
A recent program by the Ulysses String Quartet presented Mendelssohn and Shostakovich but also included thematically related works by Joan Tower, the Azerbaijani Franghiz Ali-Zadeh, and At the Purchaser's Option by Rhiannon Giddens: the latter a work confronting the horrors of American slavery as it pertained to a real-life mother about to be separated from her baby.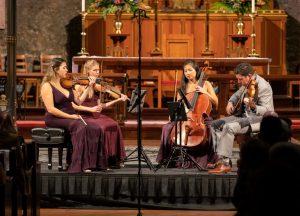 "It's not just about making sure there is new music or old music or traditional music, and it's not about checking off boxes," said Cellist Dmitri Atapine, who directs the Friends with his wife, Pianist Hyeyeon Park. "We want to make sure that we tell a story about the music… so that people get engaged with the programming, with why certain pieces are put together."
The Friends strive for connections that cause us to think and discover, "so that we are are presenting the art with a unified and constantly evolving theme," Dmitri said.
 Musical vocabulary continues to evolve in surprising ways: Yet it might be that new music's accessibility today grows from the fact that it embraces a wider variety of styles, from international genres to hip-hop.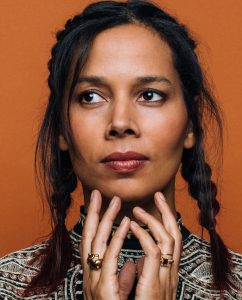 "We perhaps have entered a phase where the harsher and more aggressive sonic elements of the past have now been pushed back… in favor of more folk-like elements and harmonically-based material," said Composer James Mobberley, a longtime professor at the UMKC Conservatory who retired in 2016. "In some works I have heard recently, the harsh and the gentle coexist in the same work, a development I'm intrigued by and, to a small extent, contributing to."
—By Paul Horsley
For information about newEar's 30th season, go to newear.org. To reach Paul Horsley, performing arts editor, send an email to paul@kcindependent.com or find him on Facebook (paul.horsley.501) or Twitter/Instagram (@phorsleycritic).
September 17th was the date for Kansas City Young Matrons' September Soirée Under The Stars. Nancy and Jeffrey Brown hosted the festive event, which featured cocktails, an array of treats,…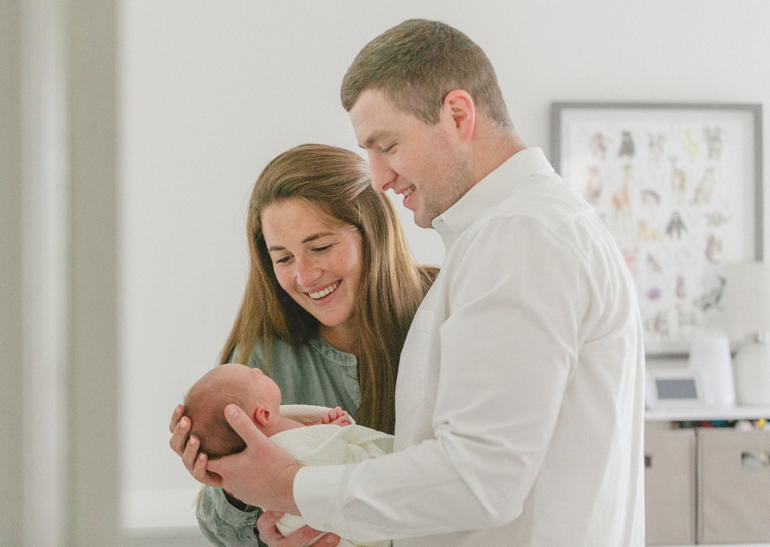 A bouncing baby boy named Dean Alexander Johnston was born on July 15th to Amy and Kirk Johnston of Roeland Park, Kansas. The blue-eyed, brown-haired boy weighed five pounds, 10…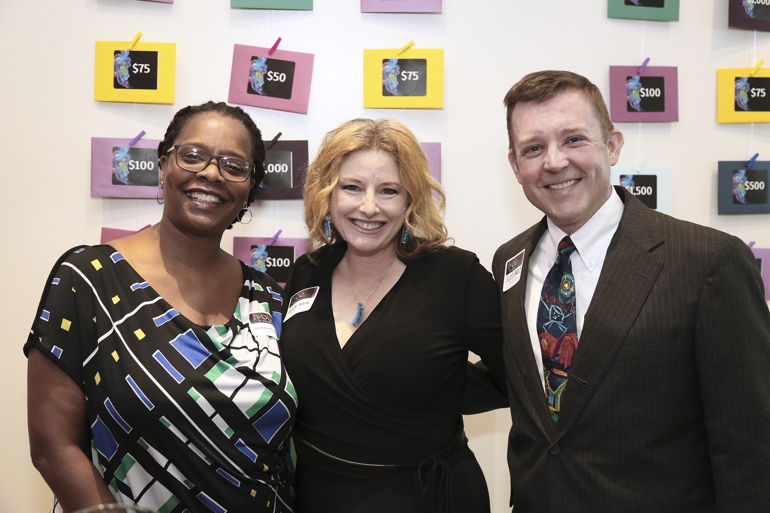 The Hops & Barley Ball: In Color took place on September 27th at the 1900 Building. Proceeds support CASA of Johnson & Wyandotte Counties. Children who have been removed from…