Toast To Olde Tymes – Robert Ellis Scott
Robert Ellis Scott was primarily known as Mark Roberts during an acting career that lasted more than 50 years. To his friends in Our Town, he remained Bob Scott.
It wasn't Bob's fate to become a household name with an instantly recognizable face, but he did achieve a fairly astounding résumé. The International Movie Database (IMDb) gives his statistics as 591 appearances in 81 television series, plus 42 feature films, nine made-for-television movies, and one short film. If you're not sure where you've seen him, that may be why. He appeared in a wide range of television shows, including Murder She Wrote, Murphy Brown, The Rockford Files, L.A. Law, Dynasty, and General Hospital.
Daisy Lee Hobson Scott and Ward E. Scott married on January 1, 1913, in Littleton, Colorado. Bob, who was born in Denver, Colorado, in June 1921, was the younger of their two sons; his older brother was Jack Hobson Scott. The boys' father, Ward, who was originally from Iowa, spent his career as a film executive. The movie industry was in its infancy in his youth. Ward worked primarily for Twentieth Century-Fox, first in Denver and then in Cleveland, Ohio, before moving with his family to Kansas City in 1930. Ward served as Twentieth Century-Fox's district manager, prior to his retirement in 1948.
As a student at Southwest High School, Bob appeared in a production of The Swan in December 1936 – and his first screen credit, for Brother Rat, soon followed. The 1938 film starred Eddie Albert, along with Ronald Reagan and Jane Wyman. (The latter two would be Mr. and Mrs. for a time, although they would be divorced years before he became President Reagan.) Bob was listed in the credits then as Robert Scott, but that would be a rarity.   
Bob seems to have had a knack for making friends. At a dance at the University of Arizona in 1940, Bob was the Leap Year King, with Ruth Patterson, also from Kansas City, as the Desert Queen. He was a member of Phi Delta Theta fraternity, and Ruth's sorority was Kappa Kappa Gamma. His draft  registration card, from 1942, depicts him as a man standing 6'2" tall and weighing 170 pounds, with hazel eyes, brown hair, and a ruddy complexion. Bob graduated from college in 1943.  
Bob was living in Hollywood in April 1945, when readers of The Independent caught a glimpse of him lunching with a friend's mother. That summer, he was the best man at his brother's wedding in Kansas. After his military service, Jack would pursue a career in the import/export business, and would spend some years in Haiti. The following spring, the film Gilda was released, starring Rita Hayworth and Glenn Ford. Bob's character in the movie was named Gabe Evans. 
Bob wasn't narrowly focused on the silver screen. The summer of 1949 found him at the Southold Playhouse on Long Island, where he soon discovered two of his castmates were from Kansas City: Ted Mauntz and Paul Lambert (né Lambert Blass). From November 1949 until June 1950, Bob was in Dallas, Texas, working at Theatre '50, both onstage and behind the scenes. In addition to playing Paris in Romeo and Juliet, he was a production assistant on several plays, including Heartbreak House and Ghosts. This must have been a great learning experience – and one that proved useful yet again when he directed the Theater Arts Program of Los Angeles from 1975 until 1979.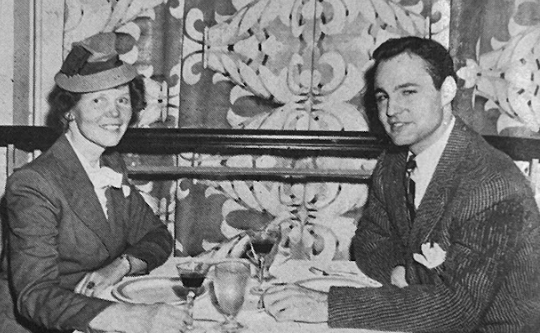 ---
Bob appears to have had remarkable stamina, as was made clear in a 1951 Kansas City Star article. At that time, he was living in New York. Weekday mornings found him on the train to Philadelphia, where he played a lawyer on a television show, Miss Susan. His day featured several hours of rehearsals, followed by a live broadcast at 3 p.m. Then it was back on the train, where Bob ate dinner, so that he could be on time for his night job: he had the role of an American sergeant in the original Broadway production of Stalag 17. As he told a Star reporter, "You develop a pattern of speech when you play the same part every night. You get used to associating certain words with certain movements." (Also in the cast was a Kansas City native named Allan Melvin. If that name doesn't ring any bells, try conjuring up the face of "Al the Plumber" from long ago television ads for Liquid Plumr, Barney Hefner from All in the Family and Archie's Place, or Alice's boyfriend Sam Franklin from The Brady Bunch.)
In June 1953, Bob married Audrey von Clemm. Their wedding was held in a suburb of Philadelphia. Bob's bride was a graduate of Sarah Lawrence College, where she majored in theater and dance. 
John Paxton was Bob's best man. (Yes, that's John's mother with Bob in the 1945 photo.)  The ushers, in addition to Allan Melvin, included William Oliver from Kansas City. Audrey and Bob became the parents of three children. After their divorce, Audrey married again. She died in France at the too-young age of 41 in 1972.
Bob would be married three times. His second wife was Emmaline Henry, best-known for her role as Amanda Bellows, wife of Dr. Alfred Bellows (played by Hayden Rorke) on I Dream of Jeannie. They were wed from 1969 until 1974. Emmaline died in 1979. In 1981, Bob exchanged vows with Jane Irvin Cole Bunzel. Theirs was to be a lasting union. 
Bob died in January 2006 at the age of 84. His grave marker features both of his names, Robert Ellis Scott and Mark Roberts.  
Featured in the December 17, 2022 issue of The Independent.
By Heather N. Paxton 
The Saint Luke's East Hospital Fall Ball was held recently at Lone Summit Ranch. The festive evening featured a "Heart of Rock & Roll" theme. The event was hosted by…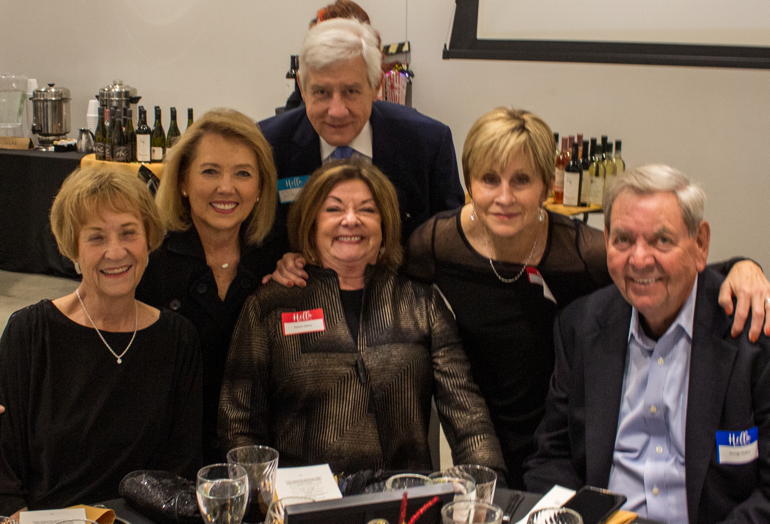 The Hollywood Party was this year's fundraiser for The New Theatre Scholarship Guild. Linn Mills, Seth McClintock, and Jackie Stokes served as the co-chairs for the event, which was held…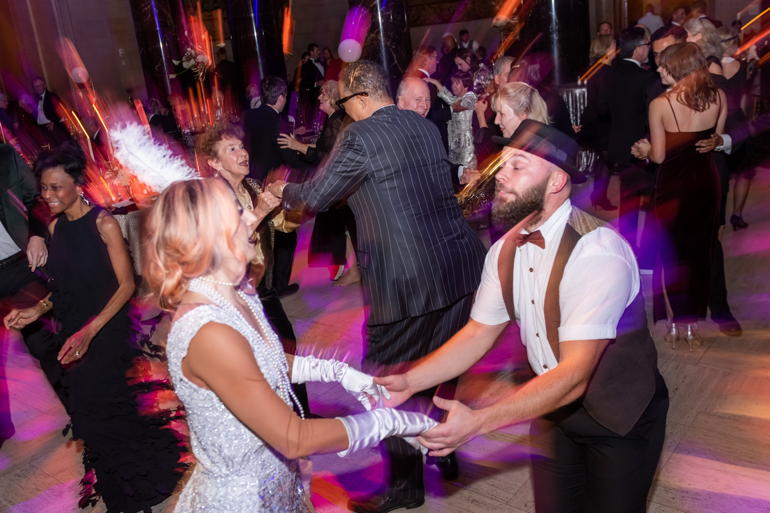 The Art Deco Ball was held on November 12th at The Nelson-Atkins Museum of Art. The Chairman's Circle Gala celebrated the exhibition, American Art Deco: Designing for the People, 1918-1939.…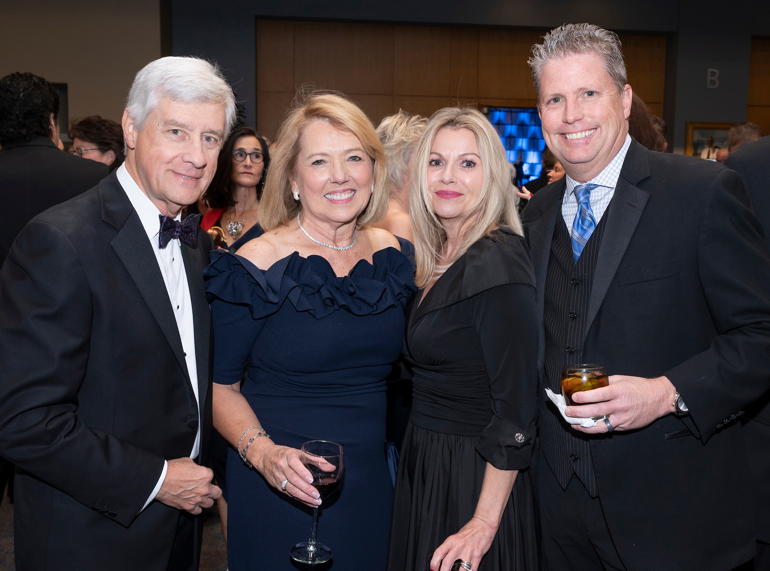 Some Enchanted Evening, the annual gala held by the Johnson County Community College Foundation, took place on November 12th at the Overland Park Convention Center. The event chairs were Tracey…