FOLLY JAZZ AT 35: Top-drawer guitarist opens milestone season as local series offers international lineup
Lee Ritenour might not know exactly what he and his ensemble will be playing when they perform here on October 28th, at the glittering Opening Night of the Folly Jazz Series' 35th Anniversary Season. But that doesn't mean they'll be arriving unprepared. In fact, the legendary 65-year-old guitarist, who has played with everyone from Sinatra and Gillespie to Peggy Lee and Quincy Jones and Renée Fleming, wants you to be a part of the mix.
"Sometimes I don't even come with a set-list," Lee said recently from his home in Southern California, a region in which he has lived since childhood even though he spends up to 250 days a year performing all over the world. "I will gauge the show as it goes, feeling out the audience. … I always like the audience to be part of the show, participating. Even if I'm not interacting with them totally all the time, I am interacting with them, and feeling them." That said, Lee reassured us that the program will include a little bit of most of the things he's known for: "It will be a mix of some straight-ahead jazz and some funkier stuff," he said, in addition to some tunes from his 2015 album A Twist of Rit, which "revisits" some of his very earliest material. "We'll definitely feature a lot of guitar, but also plenty of the other guys. So it's quite a versatile show."
The "other guys" in this case comprise an amazing group of internationally renowned artists: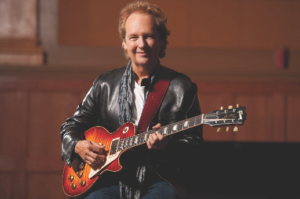 keyboardist Patrice Rushen, whom Lee has known since they were both teens, Parisian-born bass guitarist Hadrien Feraud, and Lee's own son, 24-year-old Wesley, on drums. "And I usually end up playing a little solo guitar somewhere in the middle of the show," Lee added. "So it seems to have a nice balance at the end of the day."
He said he was attracted to opening the Folly's diverse 35th season partly because of the "buzz" about the Series' quality and professionalism, but also because of the discerning public for which it has become known. "That the audience is versatile enough and open enough to hear all of those different kinds of musical expression is great news for me. That means they're not coming in with a closed mind or preset ways."
Raised in Los Angeles during the "roaring '60s," Lee found artistic sustenance not just in jazz greats of the day (Wes Montgomery, Kenny Burrell, Joe Pass, Jim Hall) but also in the wide range of guitar genres prevalent at the time: from Chet Atkins to B.B. King, from John Lee Hooker to Clapton and Hendrix and even classical guitarist Andrés Segovia. "I don't think any of us knew it was a Renaissance because we were living it," he said. "But how could you not appreciate all of those incredible musicians?"
From age 16 he began playing as a sessions musician, and through the years he's worked with artists as wide-ranging as Pink Floyd, Steely Dan, Dizzy Gillespie, Sonny Rollins, B.B. King, Simon & Garfunkel, Ray Charles, Aretha Franklin and Barbra Streisand. Later, as an artist on his own, he would collaborate with Phil Collins, George Benson, Chaka Kahn, Herbie Hancock, and a wide range of classical artists.

THE FOLLY AS LOCAL TREASURE: 117 YEARS AND COUNTING
In many ways Lee, who during his 50-year career has become one of jazz music's most ubiquitous and versatile figures, was an ideal choice to open the Folly's celebratory 35th season—a lineup that strives to embrace the widest range possible. For not only is jazz America's "first original art form," it is also music that the entire world associates with Kansas City, said Folly CEO and Executive Director Gale Tallis. "Jazz is our heritage, it is our legacy. It's given birth to a lot of other forms of music. And it's still very alive."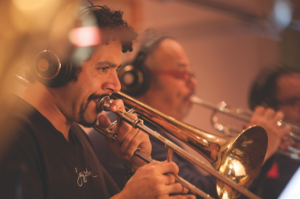 Kansas City is filled with great local artists, she added, who make a living playing jazz right here in town. To complement this, the Folly Jazz Series is dedicated to bringing a broad range of the world's best jazz: established and new talents, small ensembles and big orchestras, traditional and avant-garde and post-bop and everything in between. Kansas Citians sometimes forget just how interconnected their own history is with that of jazz itself. "Internationally," Lee said, "in Japan and China and Europe, if you say 'Kansas City' and 'jazz' in the same phrase it immediately resonates."
Folly Jazz was an outgrowth of the "new" history of the theater, which began with the opening of a totally renovated facility in 1981. Built in 1900, Kansas City's oldest theater counted among its early guests the Marx Brothers and Gypsy Rose Lee, and it had prominent stints as a burlesque house, a vaudeville theater and an "adult" cinema.
During the 1970s and group of civic leaders determined to save the building and completely reconceive both its interiors and its mission. Central to its reopening was Robert B. Dustman, a jack-of-all-trades from Buffalo, N.Y., who became the first CEO of the "new Folly" and who founded the Jazz Series shortly after the theater's reopening. Since then the Folly has had only three other CEOs: Joe Wilson (1988-1992), Doug Tatum (1993-2010) and Gale, who began in June 2010.
The Jazz Series gathered steam under jazz aficionado Doug Tatum in the 1990s, and since then it has become an essential part of the downtown cultural landscape. Under Doug's and Gale's leadership, diversity—both in the presentations and in the audiences—has remained a prominent factor. The 35th season strives to express many of the Folly's strengths, she added: The sheer longevity that adds up to hundreds of legendary artists having performed on this stage, the diversity of the Folly audience and its artist lineup, and what she calls "the Folly experience": the sheer joy that artists since the year 1900 have found in performing in this intimately enchanting theater.
"Jazz at the Folly is not like any other experience," Gale said. Indeed, the gorgeously outfitted theater has a vibrant intimacy that has been praised by everyone from Dave Brubeck to Rosanne Cash. "We've had many artists express to us that this is one of their favorite places to perform." Part of the magic lies in knowing all the legendary figures who have stood on the stage, she added, from Humphrey Bogart to (more recently) Jon Batiste—"and you feel that." Yet the Folly also wants to make sure the magic extends beyond the footlights: "We want to create that great experience for the audience."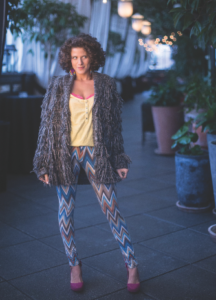 Opening the 35th anniversary season with an artist of Lee's stature was a sort of dream come true, Gale said. "We've heard a lot of people requesting Lee Ritenour for a number of years." Lee's indelible mix of styles represents the international reach of today's jazz, which through technology has reached a level of "sharing" never before possible.
Lee's biannual "Six-String Theory" Competition, which he started in 2010, reached 170 countries last year. "The world is open," he said," and there are players from all over the world now, sharing ideas. If we thought it was versatile before, with Hendrix and Montgomery and Chet Atkins and Segovia—now it's beyond anything we imagined."
Lee Ritenour opens the Folly Jazz Series season on October 28th. Call 816-474-4444 or go to follytheater.org. The 35th season also includes the Spanish Harlem Orchestra (December 9th), the Marcus Roberts Trio (January 19th), French vocalist Cyrille Aimee (February 17th), the Hot Sardines (March 9th) and the SF Jazz Collective (April 27th).
Photos, from top: Lee Ritenour (second photo by Toshi Sakurai), the view from the Folly stage, the Spanish Harlem Orchestra, the Marcus Roberts Trio, and Cyrille Aimee (photo by Anna Webber). Courtesy of the Folly Theater. 
To reach Paul Horsley, performing arts editor, send email to paul@kcindependent.com or find him on Facebook (paul.horsley.501) or Twitter (@phorsleycritic).
After more than two decades and four deans, it was beginning to look as if the UMKC Conservatory's dream of a new facility would remain just that: a dream. Until…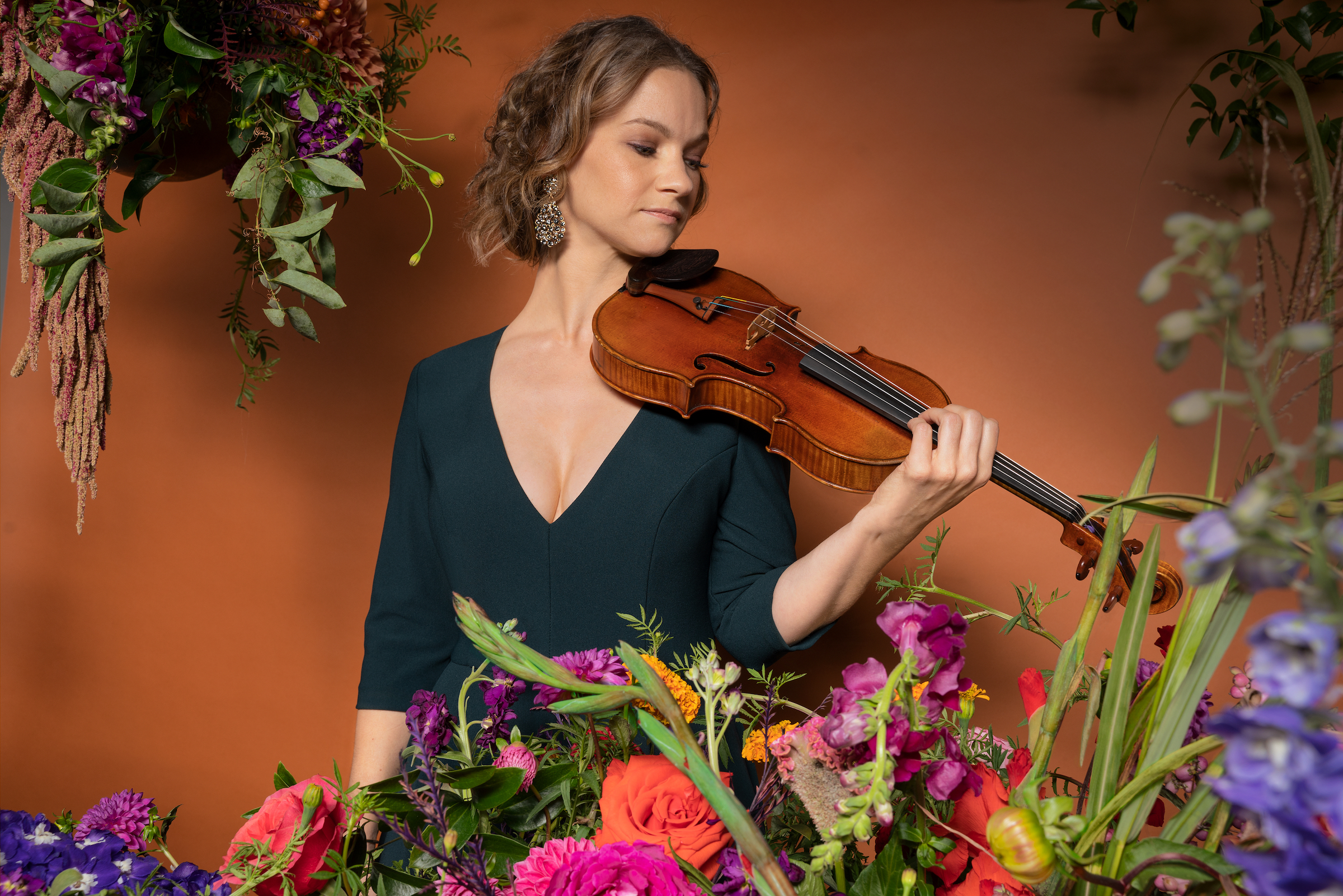 One woman, standing alone onstage. No pianist, no music-stand: Just Hilary Hahn and her violin, creating miracles. That is what Harriman-Jewell Series audiences are likely to experience this October 13th,…
Oh the weather outside is frightful(ly hot). But it won't be for long, so take a close look at this fall's diverse and provocative mix of music, dance, and theater:…
Kansas City Ballet always seems to be building something. For decades, it engaged in refitting existing buildings to meet its day-to-day needs: from the Westport Allen Center to the National…