TRIO OF TITANS: KC-based megastar teams up with mentors for special moment
Hearing one musical giant at a concert is a great thing. Two, even better. But three, on the same program?
Few events on this season's calendar stand out quite as much as the appearance of Maestro Valery Gergiev on the Harriman-Jewell Series, with an ensemble from the Mariinsky Orchestra that he has built into a world phenomenon. Valery is a conductor of such international stature that he is rarely found outside the European capitals, with the occasional visit to New York's Metropolitan opera or other cultural centers.
But for local audiences the evening of November 7th has special poignancy, as it includes a performance of Mozart's Concerto for Two Pianos with Kansas City's own Stanislav Ioudenitch and his one-time pupil, 27-year-old Behzod Abduraimov, at the keyboards—and Maestro Gergiev conducting the Stradivarius Ensemble of the Mariinsky Orchestra.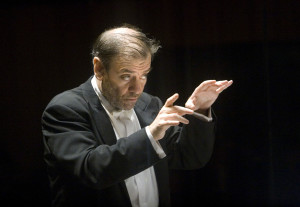 Both pianists have had close ties to Valery over the years (the conductor has been crucial in helping to build Behzod's career with international orchestras), and both have worked hard to help the Harriman leadership entice the Maestro to Kansas City for his Kauffman Center debut. Of particular interest for many who have followed these pianists' careers is the chance to hear them perform together, in a piece that is ideally suited to show how well the two musicians understand each other. And rarely has the bond between teacher and "former student" been more apparent.
"I spent how many years with Stanislav?" said Behzod, who traveled from his native Uzbekistan at age 16 to study with Van Cliburn Competition Gold Medalist Ioudenitch at Park University's International Center for Music. "It will be it will be 11 years in January. … We are on the same wavelength: stylistically, in the phrasing, in the dynamics. So I'm very happy about this 'duet.' "
Behzod said that in the musical culture that fostered both him and "Stasik" (as friends call Stanislav)—the conservatory at Tashkent was long a center of the grand Russian cultural tradition—your original teacher always remains your guide, forever. "Your mentor, your 'guru,' for life," he said. "The relationship is more than just teacher and student. It's like … a friend, a brother, an advisor."
For his part, Stasik could hardly be prouder of Behzod, whom he calls "an artist of the highest level. … He is a master now." Though the 27-year-old will always consider "Stasik" his mentor, Stanislav said Behzod already began to be a "colleague," rather than a pupil, years ago.
Behzod said he is immensely grateful for what both of these more mature musicians have done for his career. "Maestro Gergiev is so supportive of many young musicians." He and the Gergiev first met at an Italian restaurant in New York, at an event (attended by several prominent musical figures, including soprano Anna Netrebko) in which a piano had been procured "just in case."
Valery knew of Behzod at this point (the whole world had taken notice when the youngster won the London International Piano Competition in 2009) and he wanted to hear what the young Uzbek could do at the piano.
"And he said, 'Why don't you play?' " Behzod recounted. "So I played the Danse Macabre. And he said, 'Okay. Why don't you play some Chopin?' And I said, 'Are  you sure?' So I played the Fantasy. And he said, 'Play some Liszt. Play some Schubert.' And during the whole dinner I played maybe five or six pieces. And then he invited me to play with him in December in St. Petersburg—where I also played a recital." The rest, as they say, is history.
Behzod hastens to add that Stasik remains his mentor: the man he considers "The No. 1 Musician." He still seeks out advice from his former Park University professor and said he always will: Every time he learns a new piece he plays it for Stasik first.
When he can't be in KC he phones: "If I'm not so happy about this musical phrase—because I can get quite annoyed about some phrase or some chord that I don't like, I don't like how I play it or how it sounds—and I ask for his advice. And I describe it, and he knows exactly what to say, and I understand exactly what he means."
This rapport will also be crucial for the Mozart Two-Piano Concerto performance, Stasik said. "We can 'complete' each other … we can actually be playful during the performance, and make new things: musical interpretations. … And we follow each other. He does something musically, and I follow him, and vice versa. It's a lot of fun."
Behzod said that he is especially excited about this concert because it is a rare occasion to play with "the great musician Stanislav, my teacher-mentor-friend, and with the great Maestro Gergiev who comes here for the first time: and that it will all happen in Kansas City, the town that I have a long relationship with, and love very much."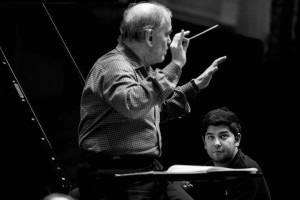 Behzod and Stasik recently performed the Mozart Concerto together, along with Poulenc's Concerto for the same forces, at the prestigious Festival International de Piano de la Roque d'Anthéron on the Côte d'Azur (though with a different conductor and ensemble).
"I've been talking with Gergiev for two years that maybe he could stop by," Behzod said with a laugh, of his attempts to get the Maestro to Kansas City. Finally the pins all lined up and, when the Mariinsky announced it would be on tour its management was able to finesse with Harriman-Jewell a performance that included the Mozart concerto with a reduced crème de la crème ensemble of Mariinsky players.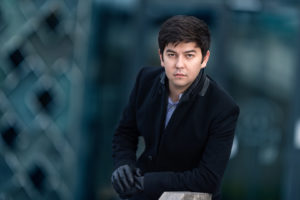 The relationship between Behzod and Stasik has evolved over the years, it's true, and Kansas Citians have been fortunate to observe this unfolding. Today when they play together it is on a more organic level. Colleagues, finally, after all: two very different personalities who understand each other in the most profound artistic sphere imaginable.
Stasik predicts Behzod will one day be viewed side-by-side with the likes of Horowitz, and in recent years a number of international critics have agreed. "The Uzbek pianist is the master of all he surveys," writes the London Times of Behzod.
The pianist's performance of Rachmaninoff's Third Concerto last year with Gergiev and the Munich Philharmonic at London's Proms, which was reprised later in Amsterdam with the Concertgebouw Orchestra, drew such raves that is has become a hit on YouTube (in an exceptionally well-made video of the performance) and will remain, I predict, one the most convincing interpretations of the piece in modern times.
But Behzod added that if you think life as an international touring artist is glamorous, you'd better think again. "I spend more time at the piano than I sleep. … It's hard work, constantly. …
"But if I can bring joy to people, what else can be better?"
. 
The performance by Gergiev and the Stradivarius Ensemble of the Mariinsky Orchestra, on November 7th at Helzberg Hall, includes music of Grieg (Holberg Suite), Strauss (Metamorphosen) and Tchaikovsky (Serenade for Strings). call 816-415-5025 or go to hjseries.org. 
Photos of Valery by Alexander Shapunov; courtesy of Harriman-Jewell Series. Photo of Behzod and Stanislav courtesy of Park University International Center for Music. Photo of Valery and Behzod by Renske Vrolijk, courtesy of the Royal Concertgebouw Orchestra. Photo of Behzod by Nissor Abdourazakov. 
To reach Paul Horsley, performing arts editor, send email to paul@kcindependent.com or find him on Facebook or Twitter (@phorsleycritic).
After more than two decades and four deans, it was beginning to look as if the UMKC Conservatory's dream of a new facility would remain just that: a dream. Until…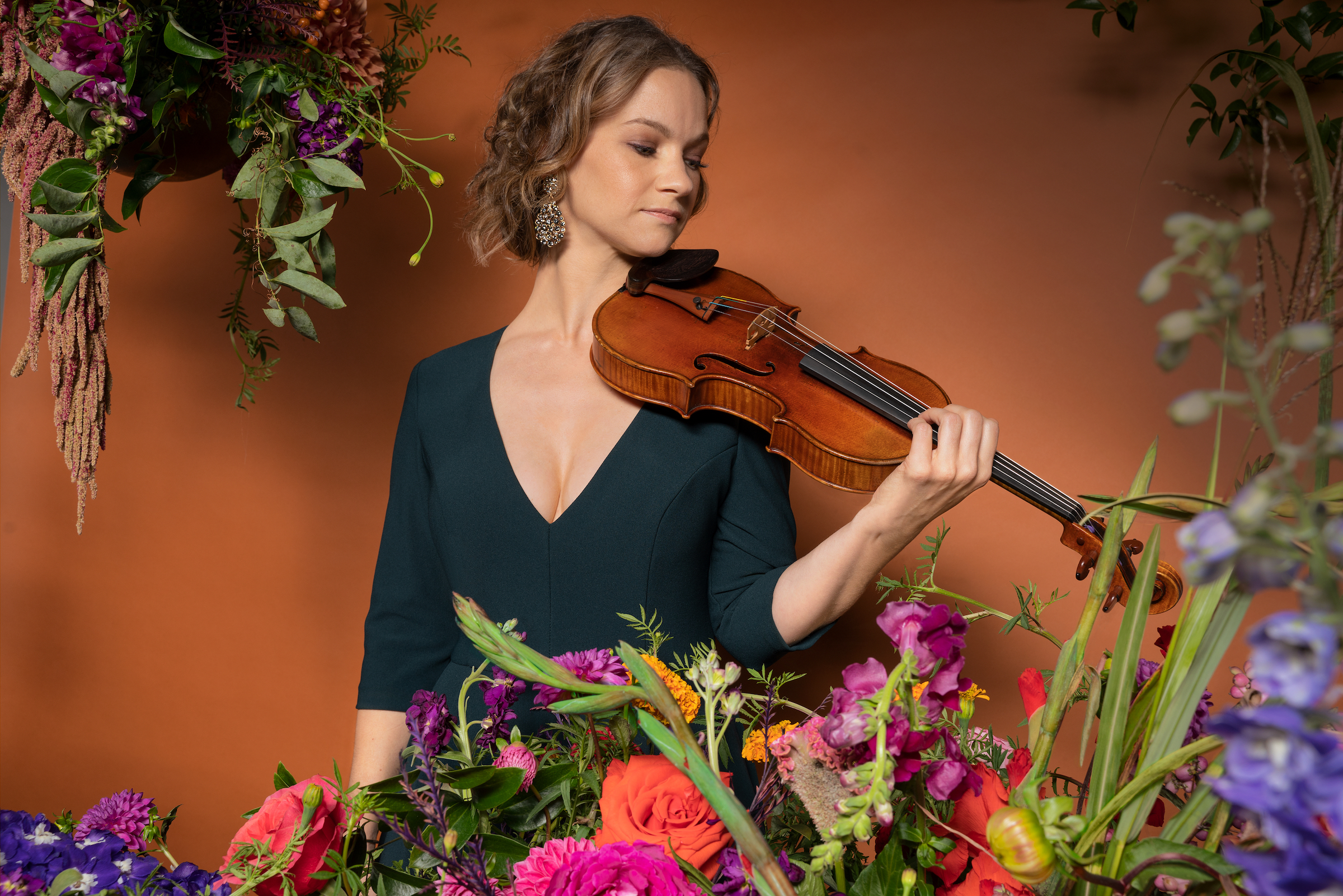 One woman, standing alone onstage. No pianist, no music-stand: Just Hilary Hahn and her violin, creating miracles. That is what Harriman-Jewell Series audiences are likely to experience this October 13th,…
Oh the weather outside is frightful(ly hot). But it won't be for long, so take a close look at this fall's diverse and provocative mix of music, dance, and theater:…
Kansas City Ballet always seems to be building something. For decades, it engaged in refitting existing buildings to meet its day-to-day needs: from the Westport Allen Center to the National…