FOOD FOR MIND AND SOUL: These arts highlights can brighten your Fall
By Paul Horsley
Feel like "raging against the machine" this Fall? Art is your best recourse! So get out your desk calendars, cell phones, iPads and whatnot and start marking down some of our must-sees. You'll thank us later! .
AUGUST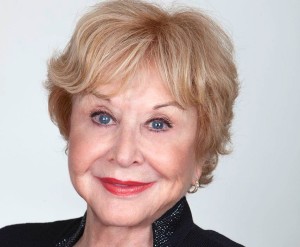 Through September 24: New Theatre Restaurant; Million Dollar Quartet; This fanciful tribute re-creates a gathering of Elvis, Carl Perkins, Johnny Cash and Jerry Lee Lewis for a historic 1956 recording session. Also: September 27-November 26: Driving Miss Daisy; Michael Learned (The Waltons) and Charlie Robinson (Night Court) star in Alfred Uhry's Pulitzer Prize-winning play; Dennis Hennessey directs. 913-649-7469 or newtheatre.com.
6-27: Grace & Holy Trinity Cathedral and Cathedral of the Immaculate Conception; Summer Music at the Cathedrals;  Every year in Kansas City the spirit of music unites the two downtown Cathedrals. The Sunday-afternoon concerts are free unless noted. August 6: Ho Ahn, cello and Kurt Knecht, piano. August 13: Jay Carter, Paul Meier and Friends: Songs from 17th-century England and Italy. August 20: Summer Singers of Kansas City: Handel's Judas Maccabeus. (For ticketing to this event: festivalsingers.org). August 27: A French Organ Festival. All concerts at Grace & Holy Trinity except the last one. 816-474-8260 or kccathedral.org.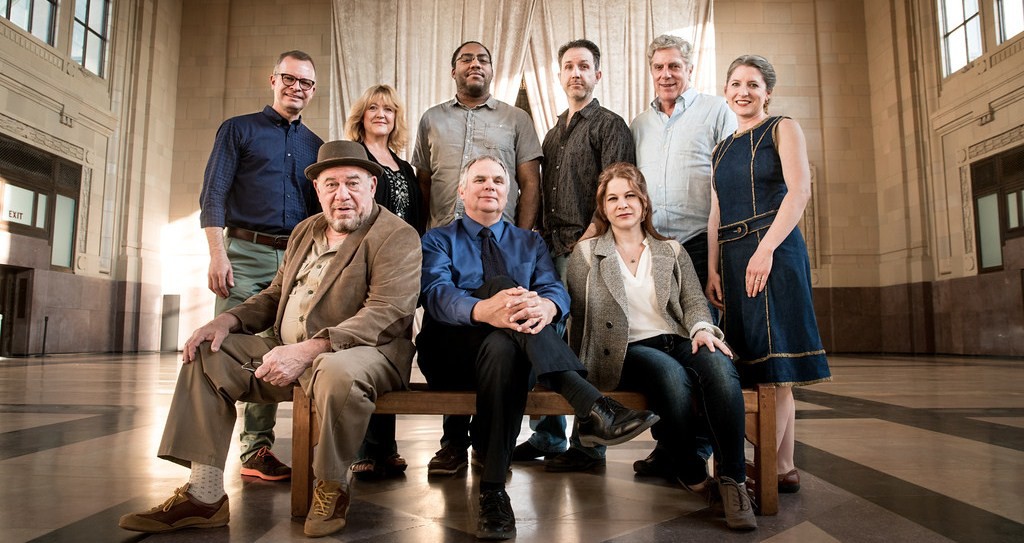 9-27: Kansas City Actors Theatre; And Then There Were None; One of Agatha Christie's most masterful mysteries, in a new adaptation that is more faithful to the novel's ending, features a bevy of KC's finest actors. H&R Block City Stage. 816-235-6222 or kcactors.org.
26: Kansas City Chamber Orchestra; Classic Masters; Bruce Sorrell opens the season with three gems of the Classical period: Haydn's "Le Matin" Symphony (No. 6), Mozart's G-minor Symphony (No. 40) and Beethoven's durable Fifth. Helzberg Hall. 816-235-6222 or kcchamberorchestra.org.
SEPTEMBER
1-17: Spinning Tree Theatre; Finian's Rainbow; The plucky "theater that could" takes on the E.Y. Harburg/Burton Lane classic. Also: October 27-November 12: Casa Valentina; STT presents the KC premiere of Harvey Fierstein's play about a drag theater nestled in the Catskills, a clandestine hangout for 1960s gays in the borscht-belt. 816-235-6222 or spinningtreetheatre.com.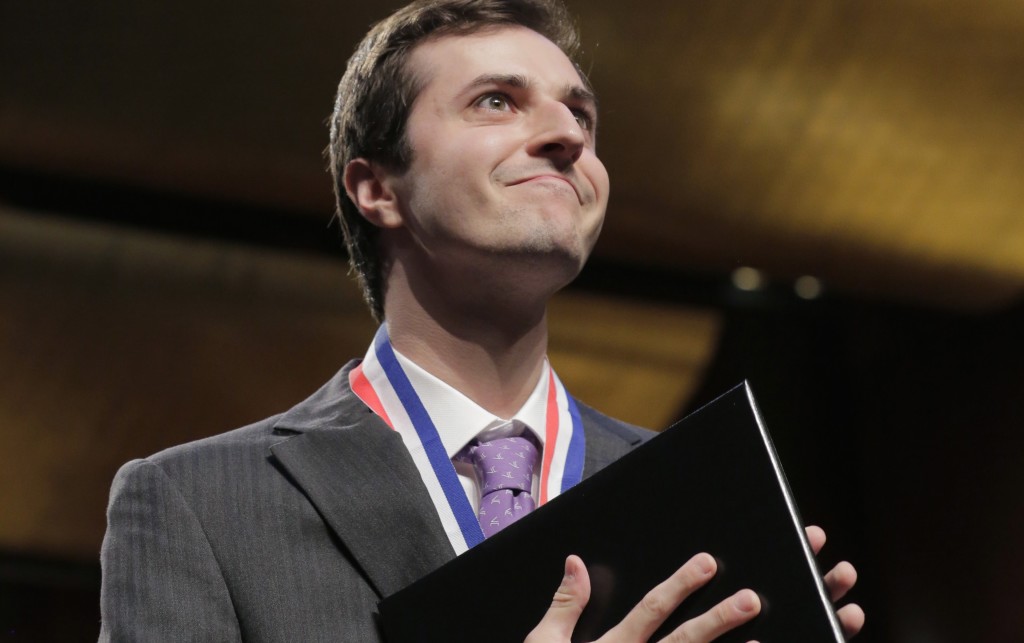 10: Park University, International Center for Music; Kenneth Broberg, piano; The 23-year-old Park University graduate student, who just won the Silver Medal in the Van Cliburn International Piano Competition, makes his local professional debut. 816-474-4444 or follytheater.org. (Also see our feature on Kenny from the July 22 issue here.)
12: The 1900 Building; Harry S. Truman: From 1600 Pennsylvania Ave to the 1900 Building; This one-man show allows you to "meet" Truman as portrayed by actor Raymond Starzmann, who says his goal is to make history more accessible by "putting a face on it." 816-221-4488 or 1900bldg.com.
13-October 1: Kansas City Actors Theatre; A Lie of the Mind; Sam Shepard's harrowing tale of pain and compassion is one of the great American plays of our time. Also: October 13-22: King Lear; In a co-production with UMKC Theatre, Theodore Swetz takes the title role. H&R Block City Stage (Shepard); Spencer Theatre (Shakespeare). 816-235-6222 or kcactors.org.
14-30: Metropolitan Ensemble Theatre; Antigone; The indefatigable company opens its season with Jean Anhouilh's retelling of Sophocles' classic. Also: November 9-16: Cymbeline; This Shakespeare rarity is both comedy and romance. 816-569-3226 or metkc.org.
15-17: Kansas City Symphony; Rachmaninoff and Capriccio Espagnol. Natasha Paremski, one of today's rising-star pianists, joins Michael Stern to open the KCS season with "Rach 3." Also: November 3-5: Brahms' Requiem and the French Impressionists; Brahms' choral masterwork, with soloists and quirky texts that depart from the standard liturgy, is led by Robert Spano. Kauffman Center. 816-471-0400 or kcsymphony.org.
19-October 22: Coterie Theatre; We Shall Not Be Moved; Ed Simpson's moving Civil Rights drama takes on the real-life confrontation when students in Greensboro, N.C. sat at a whites-only lunch counter: a ruckus heard 'round the world. Coterie Producing Artistic Director Jeff Church directs. Crown Center. 816-474-6552 or thecoterie.org.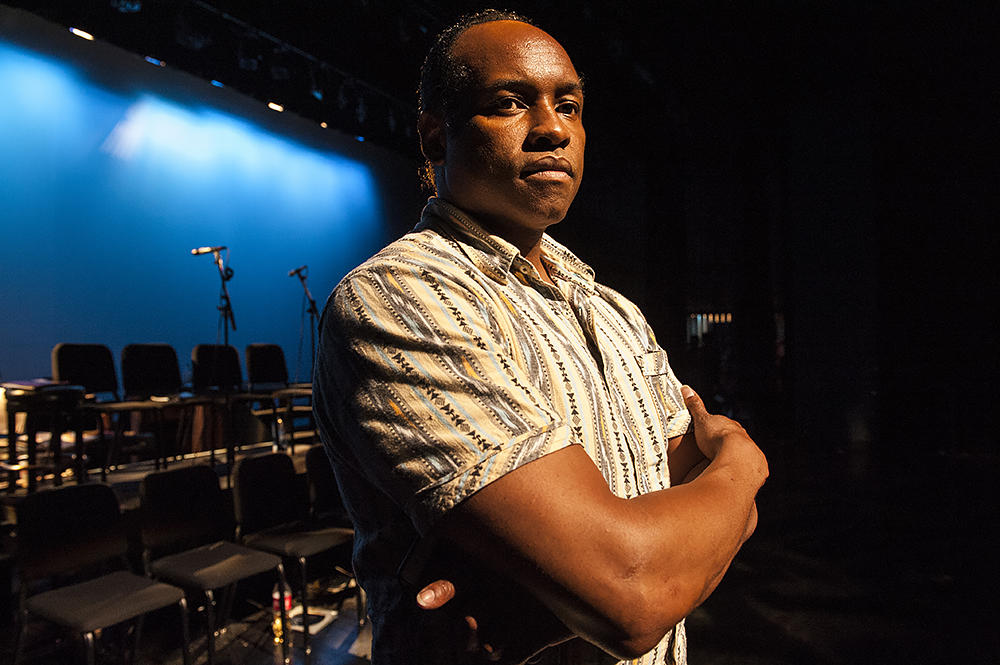 14-October 8: Black Repertory Theatre of Kansas City; The Soldier's Play; Charles Fuller's path-forging World War II drama A Soldier's Play is best known to the public through its excellent film adaptation (A Soldier's Story), but on the stage it can convey an even more powerful impact. The Arts Asylum. 816-663-9966 or brtkc.org.
22-23: Performing Arts Series at Johnson County Community College; New Dance Partners: The Ultimate Collaboration; Kansas City Ballet, Owen/Cox Dance Group, Wylliams-Henry Contemporary Dance Company and Störling Dance Company perform new works by four choreographers. Yardley Hall, JCCC. 913-469-4445 or jccc.edu.
29-October 29: Quality Hill Playhouse; I've Got a Crush On You; QHP and J. Kent Barnhart start their stellar season of American Songbook classics with a program dedicated to the Gershwins, Irvin Berlin, and the best of the best. Also: November 24-December 24: Christmas in Song. 816-421-1700 or qualityhillplayhouse.com.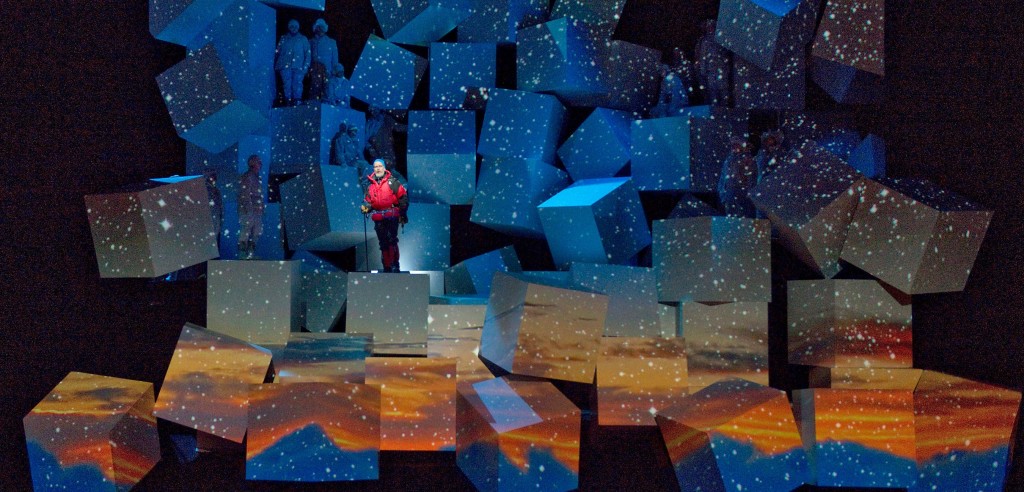 30-October 8: Lyric Opera of Kansas City; Eugene Onegin; Tchaikovsky's Pushkin adaptation tells of a troubled aristocrat who meets his match in the strong-willed Tatyana. Tomer Zvulun directs a new production, with set designs by the always-surprising Erhard Rom. Also: November 11-19: Everest; First performed in 2015, this innovative opera is based on a real-life tragedy on the world's highest peak. Kauffman Center. 816-471-7344 or kcopera.org.
OCTOBER
8: Friends of Chamber Music; Boston Early Music Festival, Chamber Duets of Love and Longing; Peerless early-music group performs Frescobaldi, Handel and others. Also: October 27: Pavel Haas String Quartet; Brilliant Czech ensemble in music of Schubert, Shostakovich and Smetana. Folly Theater. 816-561-9999 or chambermusic.org.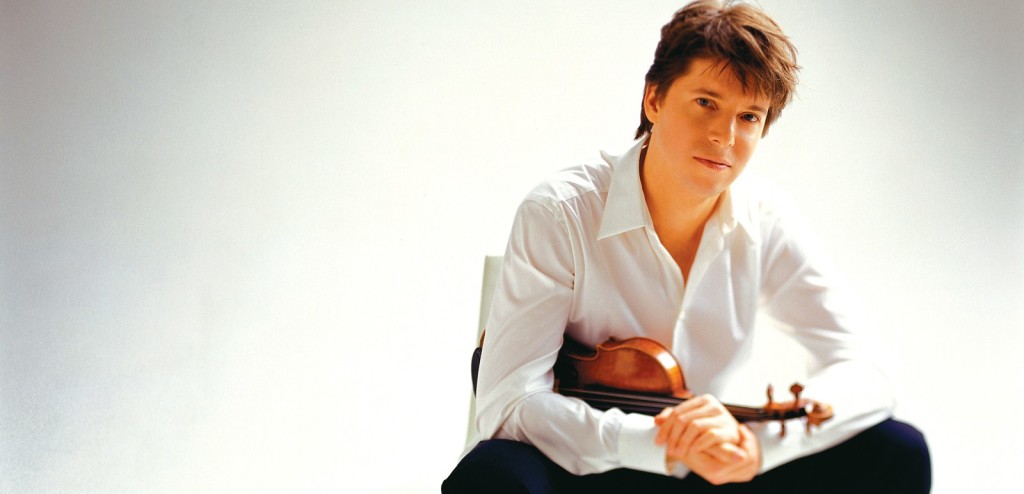 11: Harriman-Jewell Series; Chicago Symphony with Riccardo Muti; Arguably the greatest living conductor returns to the Series with music by a foundational composer we rarely hear in KC: Bruckner's "Romantic" Symphony. Also: October 14: Xavier Foley, double bass (Discovery Concerts); October 21: Joshua Bell and Alessio Bax, violin and piano (musical power-duo); October 27: Stars of American Ballet. Kauffman Center (except Oct. 14, which is at the Folly Theater). 816-415-5025 or hjseries.org.
13-22: Kansas City Ballet; Romeo and Juliet; KCB Artistic Director Devon Carney creates his own version of the classic, with Prokofiev's music performed live by the KC Symphony. Kauffman Center. 816-931-8993 or kcballet.org.
13-November 5: Kansas City Repertory Theatre; Fences; August Wilson's blunt 1987 play about hope in the midst of family dysfunction, which won the Pulitzer Prize and the Tony Award for Best Play, was a classic long before it was a blockbuster movie. Copaken Stage. 816-235-2700 or kcrep.org.
14 and 17: Kansas City Chorale; A Haunted Evening; The Grammy Award-winning Chorale celebrates the spookiest choral music ever, from the dastardly Dies Irae chant to Jaakko Mäntyjärvi's Double, Double, Toil and Trouble. The 1900 Building (Oct. 14) and St. Paul's Episcopal Church (Oct. 17). 816-235-6222 or kcchorale.org.
15: Te Deum; 'Secret Service' featuring William Byrd's Mass for  5 Voices; This exciting young choir opens its 10th season with one of the most exhilarating products of the English Renaissance. Our Lady of Sorrows Church. te-deum.org.
18-November 12: Unicorn Theatre; Disgraced; The Pakistani-American playwright won the 2013 Pulitzer Prize for Drama with this reflection on Muslim-American self-identity and Islamophobia. Sidonie Garrett directs. Also: September 6-October 1: Men on Boats. 816-531-7529 or unicorntheatre.org.
21-22: Owen/Cox Dance Group and The People's Liberation Big Band of Greater KC; In the Rompus Room; KC's feistiest young dance group joins one of its most raucous musical ensembles. Polsky Theatre. owencoxdance.org or 913-469-4445.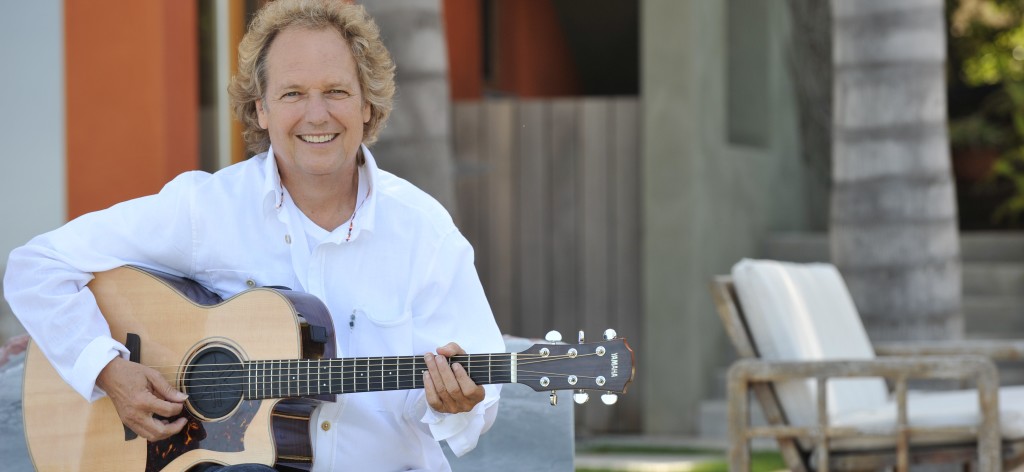 28: Folly Jazz Series; Lee Ritenour; The Grammy Award-winning guitarist, who has played with legends, opens the Series' spectacular 35th Anniversary Season, which also includes appearances by the Spanish Harlem Orchestra (December 9) and others. 816-474-4444 or follytheater.org.
NOVEMBER
2-19: MTH at Crown Center; Into the Woods; Sondheim's delightful and perhaps most puzzling musical, now celebrating its 30th anniversary, is treated to a headlong production directed by the peerless Sarah Crawford, Musical Theater Heritage's Producing Artistic Director for Musicals. MTH Theater at Crown Center. 816-221-6987 or musicaltheaterheritage.com.
4: Performing Arts Series at JCCC; Festival of South African Dance, Featuring Gumboots and Pantsula Dance Companies; Also: November 10: Harlem String Quartet, with pianist Aldo López-Gavilán. Yardley Hall. 913-469-4445 or jccc.edu.
7: The Stradivarius Ensemble of the Mariinsky Orchestra, with Valery Gergiev and pianists Behzod Abduraimov and Stanislav Ioudenitch. The world-renowned conductor is joined by Park University's piano guru and one of his prize former pupils in Mozart's Two-Piano Concerto. Kauffman Center. 816-415-5025 or hjseries.org.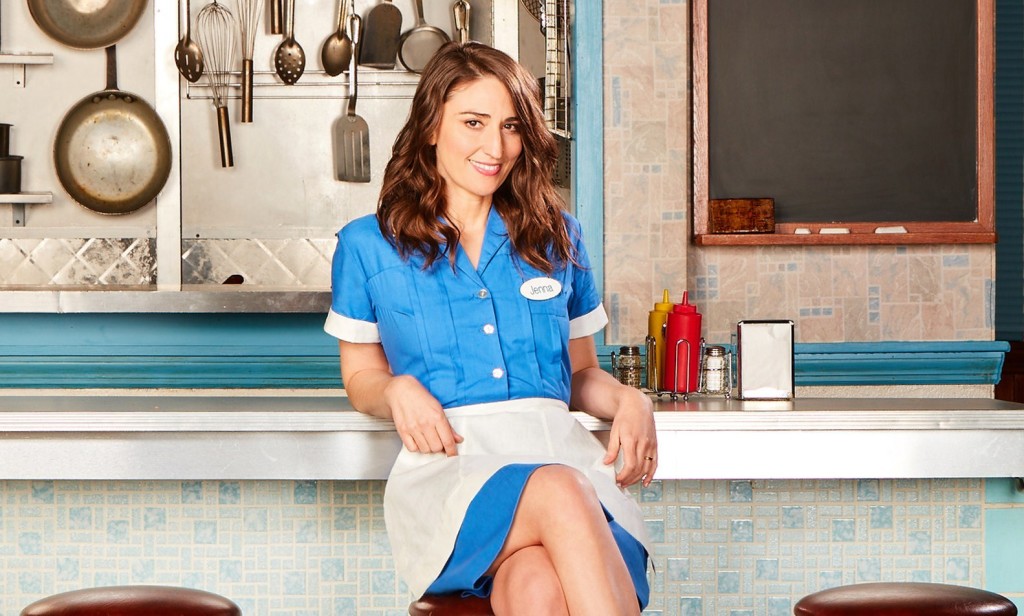 14-19: Theatre League/Kansas City Broadway Series; Waitress: The Musical; This show-stopper, inspired by Adrienne Shelly's film, features music by six-time Grammy Award nominee Sara Bareilles. Also: December 5-10: Les Miserables. Claude-Michel Schönberg's Tony Award-winning musical is now making its 25th anniversary tour. Music Hall. 816-421-7500 or broadwayinkc.com.
17-December 24: Kansas City Repertory Theatre; A Christmas Carol; Rep AD Eric Rosen directs an all-new adaptation of the holiday fixture, now in its 37th season: You can bet he'll bring his own polish to it. Spencer Theatre. 816-235-2700 or kcrep.org.
DECEMBER
1: Friends of Chamber Music; The Tallis Scholars, Commemorating 500 Years of Heinrich Isaac​; This stellar British ensemble celebrates a Renaissance master not just with his own music but with that of Josquin and others. Cathedral of the Immaculate Conception. 816-561-9999 or chambermusic.org.
2, 3 and 8: Kansas City Chorale; The Holiday Concerts; The ensemble "sings in" the season with works by Mendelssohn, Abbie Betinis, Nico Muhly, Stephen Paulus and others. St. Paul's Episcopal Church (Dec. 2), The 1900 Building (Dec. 3) and Rolling Hills Presbyterian Church (Dec. 8). 816-235-6222 or kcchorale.org.
2, 3 and 10: Heartland Men's Chorus; Packages With Beaus; This year's holiday program features a string quartet and an appearance (on Dec. 10) of singer-actor Claybourne Elder, star of the Broadway and (sometimes) the KC stage. Folly Theater (Dec. 2-3) and Yardley Hall (Dec. 10). 816-931-3338 or hmckc.org.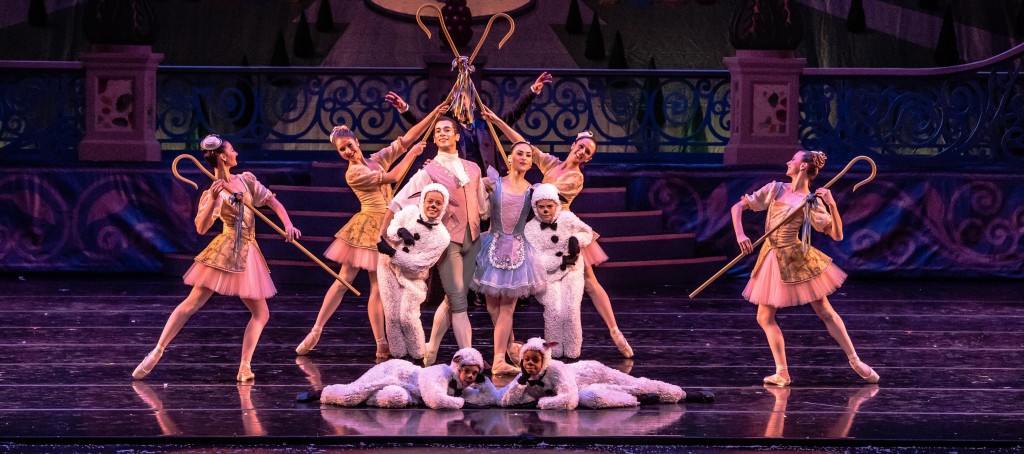 7-24: Kansas City Ballet; The Nutcracker; Now in its third season, Devon Carney's fresh production continues to sparkle. Kauffman Center. 816-931-8993 or kcballet.org.
To reach Paul Horsley, performing arts editor, send an email to paul@kcindependent.com or find him on Facebook (paul.horsley.501) or Twitter (@phorsleycritic).
After more than two decades and four deans, it was beginning to look as if the UMKC Conservatory's dream of a new facility would remain just that: a dream. Until…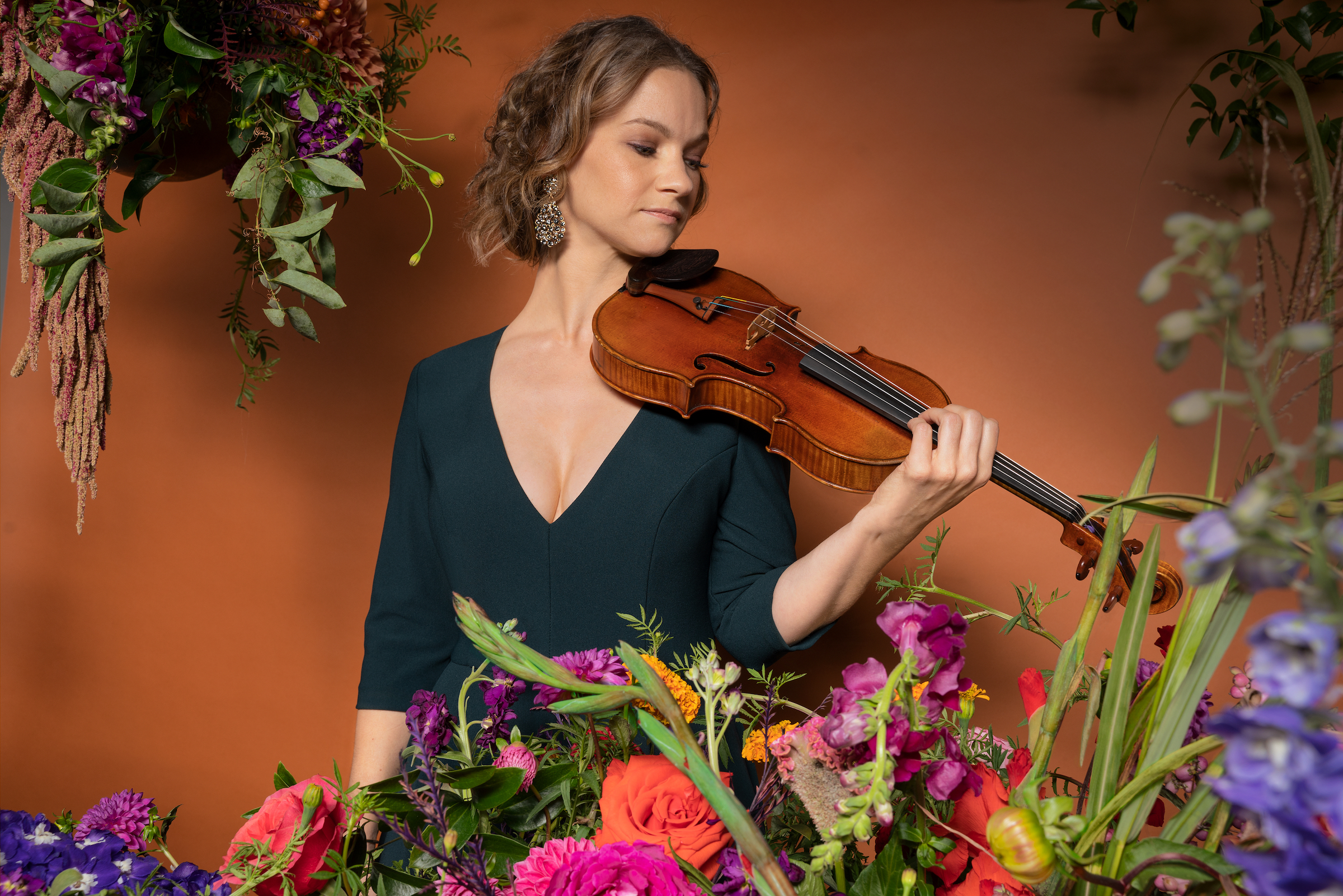 One woman, standing alone onstage. No pianist, no music-stand: Just Hilary Hahn and her violin, creating miracles. That is what Harriman-Jewell Series audiences are likely to experience this October 13th,…
Oh the weather outside is frightful(ly hot). But it won't be for long, so take a close look at this fall's diverse and provocative mix of music, dance, and theater:…
Kansas City Ballet always seems to be building something. For decades, it engaged in refitting existing buildings to meet its day-to-day needs: from the Westport Allen Center to the National…