FORMULATING THE DREAM: Coterie marks 40th anniversary with new play by prominent KU author
If there was one thing that 15-year-old Martin Luther King, Jr., knew for certain when he enrolled at Atlanta's Morehouse College in 1944, it was that he did not want to become a minister like his father. As headstrong as he was precocious, the eager teenager felt that life as a church pastor could never challenge his curiosity the way that a profession in medicine or law would. The "unlettered emotionalism" of the Southern church and its pastors went against his grain, as he wrote in his autobiography: "the shouting and the stamping. I didn't understand it, and it embarrassed me."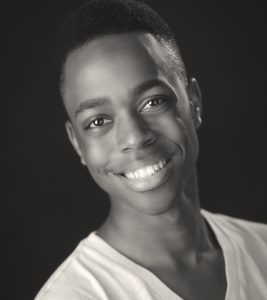 All that was about to change, partly through the mentorship of Morehouse President Benjamin Mays, himself a minister, who had earned his doctorate with a dissertation on the sociology of the black church in America. Mays helped show the young Martin that faith and intellect need not be antithetical. Yet at the same time, Martin's father, the conservative Reverend King, Sr., remained fixated on having his son follow in his footsteps.
And there you have it: the perfect tension, the dramatic core for a play whose subject matter seemed so obvious to artistic leaders at the Coterie Theatre that, when they began pondering a 40th-anniversary commission, they couldn't help wondering why no one had thought of it before. And it was that very tension that provided an entry-point for author Kevin Willmott (best known as co-author, with Spike Lee, of Chi-Raq and BlacKkKlansman) for Becoming Martin, which receives its world premiere at the Coterie this September 21st through October 21st.
"The first thing I always try to do is find where the drama is in the history," said Kansas-born Kevin, who is also professor of film and media studies at The University of Kansas. The details surrounding Martin's college years are less documented than other aspects of his life, though we do know that he engaged in lively debates with Benjamin Mays, peppering the professor with tough questions about religion, politics and civil rights.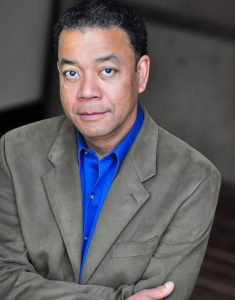 This lack of documentation carries with it a duty to steep oneself in history, but it also allows a freedom to think creatively, Kevin said. "Typically, I've found that as the story develops, the things that you want to happen dramatically tend to have kind of existed in one form or another. So, you may not know that this is exactly what happened, but as you research, you find out that something like it did occur."
One critical aspect of the play, for instance, concerns discussions of Gandhi's non-violent resistance, and of his death, which form critical scenes. "I don't think I've ever read anything that said that the 'Gandhi moment' happened," Kevin said. "But when I calculated … when Gandhi was assassinated and where King was at the time I saw that it would have been during that period. I know that he and Benjamin Mays had conversations about Gandhi, and I feel I can take license to 'make' that moment."
Having spent many of his recent years with screenplays, Kevin loved getting back to his roots. "I hadn't written a play in a while, and it was like a great challenge. It was a really nice shift for me. I started out writing plays, and eventually moved more to screenplays." It was not so much a process of taking off one cap and putting on the other, he added. "It really starts more with the idea—the very idea of writing a play, conceptually. You have to kind of know before you get into it that this is going to 'work' as a play."
Whereas movies always have to be showing something, for example, "theater's strength is that it brings out the word, Kevin said. "The power of the story that the characters are sharing becomes far more important." (On the subject of whether this play might grow into a larger-scale work or even a film someday, Kevin declined to comment.)
At the same time, said Coterie Artistic Director Jeff Church, historical fiction can be tricky when dealing with iconic figures. Thus, finding someone with both historical acumen and a humane touch was critical for the project. "When Kevin went in to write this, he really inhabited it," Jeff said.
For his part, Kevin said he went into the project fully cognizant of the care with which the subject needed to be treated. "With someone like King, or anyone who is really an important historical figure whose life is well-documented, you don't want to take liberties just for the benefit of your own story," he said. "You want to make sure those choices come out of a historical basis."
How did the Coterie team land on this topic? Jeff recalled a conversation with Kevin in which the author stopped in mid-sentence and said: "No, no, hold it! I know what it is: 15-year-old Martin Luther King going to college." In the best tradition of "historical fiction" (and remembering a 2012 biography, Benjamin Elijah Mays, Schoolmaster of the Movement) by his KU colleague, Prof. Randal Maurice Jelks), Kevin set about filling in the gaps by asking himself "What if?"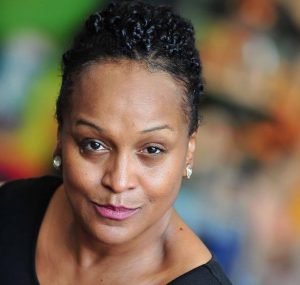 From there, his imagination took him to wonderful places. "It's the perfect introduction to a humanized version of Martin Luther King," Jeff said, adding that Becoming Martin, while aimed at young people in particular, will appeal to audiences of all ages. "Our society keeps giving kids dumb plays and dumb ideas and dumb television and dumb movies," he said. And The Coterie's mission has always been to swim against this stream by offering works that are filled with ideas and intelligent content.
"Kevin started the project from a strong base of understanding," Jeff said, "and then asked himself: 'What would they have said?' We're not trying to say that this is the true story of Martin Luther King going to college." But in the end the audience will see truth in the telling, Jeff added, "because Kevin knows exactly how to dramatize it to its best effect."
For director Chip Miller, who is also an assistant artistic director at KC Rep, Becoming Martin is a "play of ideas … raised up to an almost 'Greek' level": and thus ideal for our time, and for the youth of today.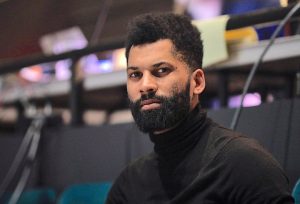 "We've all been 15, and we've all had to figure out who we were and what we believe, and how to articulate that," Chip said. The question of what a young King grappled with "is a huge and exciting and theatrical question. And what Kevin has done is try to understand what happens in the mind of a 15-year-old when people treat him with the opportunity to be great." As if to say: "Let's see how intellectualism and spirituality and race collide into one space."
—Paul Horsley
Becoming Martin opens September 21st at The Coterie at Crown Center; 816-474-6552 or www.TheCoterie.org. It stars Aaron Ellis as young Martin, Walter Coppage, Sherri Roulette-Mosley, Granvile O'Neal and George Forbes.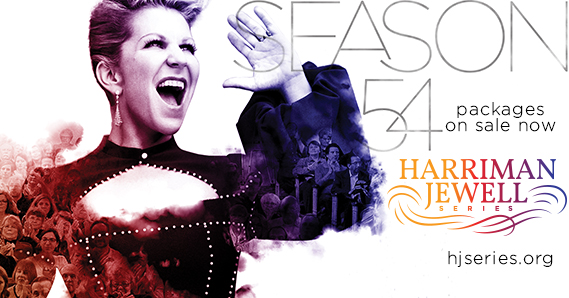 After more than two decades and four deans, it was beginning to look as if the UMKC Conservatory's dream of a new facility would remain just that: a dream. Until…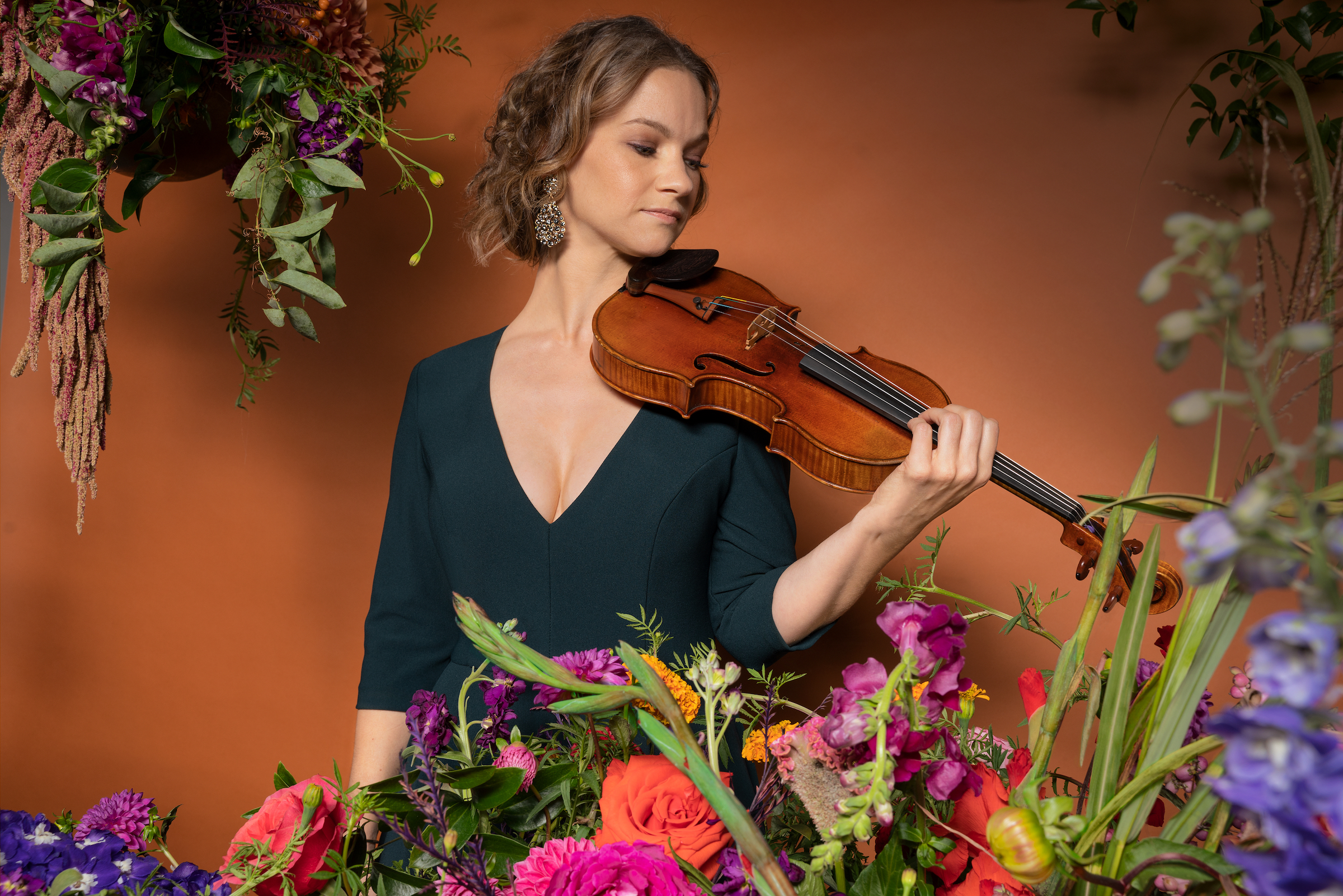 One woman, standing alone onstage. No pianist, no music-stand: Just Hilary Hahn and her violin, creating miracles. That is what Harriman-Jewell Series audiences are likely to experience this October 13th,…
Oh the weather outside is frightful(ly hot). But it won't be for long, so take a close look at this fall's diverse and provocative mix of music, dance, and theater:…
Kansas City Ballet always seems to be building something. For decades, it engaged in refitting existing buildings to meet its day-to-day needs: from the Westport Allen Center to the National…