LYRIC OPERA STEPS OUT: Landmark of American musical theater pricks our collective conscience more than ever
It's hard to imagine a more apt time to be reviving West Side Story. For not only does 2018 mark the birth-centenaries of composer Leonard Bernstein and choreographer Jerome Robbins, whose contributions to this revolutionary work helped redefine American musical theater, but the themes of this path-forging "choreographed musical" are as relevant today as they were in 1957. More than 60 years after the show's premiere, Americans are still grappling with the same issues that the piece addressed way back then: "scary" new immigrants who challenge more established immigrants to ask near-existential questions about what it means to be an American.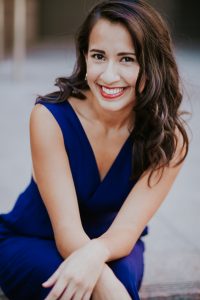 This September at the Kauffman Center, the Lyric Opera of Kansas City presents the company premiere of the work that The New York Daily News in 1957 called "a venturesome forward step" for American theater. And the Lyric has assembled a top-drawer team for the challenge, notably Francesca Zambello, who in addition to heading Washington National Opera and the Glimmerglass Festival is perhaps the most prominent American opera director working today. Joining her are Julio Monge, who will stage Robbins' electrifying choreography, and conductor David Charles Abell, an expert in both opera and musical theater.
Much of the power of West Side Story lies in its provocative messages, Francesca said. Bernstein taught us "that art is a political tool that can open minds to new ideas, that provides a bridge between disparate groups." In addition to being a love story, she added, West Side Story confronts issues "that are even more with us than they were when this was written": immigration, refugees, gun control. "So that to me was a key to taking the classic interpretation and, I don't want to say updating it, but giving it a little more edge. … So that people don't feel like it's something in a box that's unrelated to us, but that it's our life and our world."
Sensationalistic media stories about teenaged gangs were relatively new to '50s audiences. But insofar as race, immigration and urban crime are still primary topics today, it's disheartening to see how little progress we've made toward finding solutions. "The problem of America is that we're a country of outsiders, but we are never really willing to accept the next wave of outsiders," said Francesca, who was born in New York but has lived all over the world. "We are a country founded in democracy and liberty: But we have to still go beyond liberty to create community. And that, I think, is what we're still striving for." No less than George Washington himself might have agreed: "I had always hoped that this land might become a safe and agreeable asylum to the virtuous and persecuted part of mankind, to whatever nation they might belong," wrote the first U.S. President in 1788.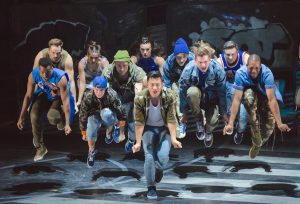 West Side Story was an anomaly in 1957, neither opera nor typical Broadway musical, and it remains one even today. Part of its kinetic energy lay in the fact that the four geniuses (Arthur Laurents, Leonard Bernstein, Jerome Robbins, Stephen Sondheim) collaborating on the project were, at various times during the creative process, at odds with each other about what it was. And even today it seems as legitimate on a musical-theater stage as it does on an opera stage, partly because it requires singing dancers (musical-theater performers who sing "well enough") and at least two voices that are trained enough that they can produce quasi-operatic vocal sound.
Its impact has been huge. Jerome Robbins' explosively exciting choreography, for example, which seemed somehow strangely balletic compared to much Broadway fare of the day, has continued to exert an impact on musical theater ever since. And although West Side Story is sometimes done today without Robbins' dances, it exerts greatest impact when all the elements are working together. "It's so much an integral part of the music," Francesca said of the choreography. "Plus it's the 100th anniversary not only of Bernstein but of Jerome Robbins, and I wanted to use that choreography because it's so incredibly beautiful and powerful … It is something that speaks to us, shows how movement can be timeless and still suggest all the things that go together to make this piece."
Though West Side Story is often performed by opera companies today, many still consider it a piece of musical theater. "The label or 'category' is not really as interesting as the content of the story, and the compelling way it is told," said David, who has conducted a wide range of Bernstein's works and is also regarded as one of America's leading operatic conductors. (In recent years he has led Carmen and Rigoletto here at the Lyric.)
"The meetings between these four must have been hellish," said David with a laugh, "because they were four geniuses, each in his own field." Arthur Laurents was one the best-known playwrights and producers of the day, Robbins was George Balanchine's most ardent disciple, and Bernstein was of course Bernstein. "Stephen Sondheim was the newcomer," David added, "but already brilliant in his ability to create lyrics."
Though the four had prepared a sort of "manifesto" as to what they wanted to create, "they all had to fight for their corners," David said, partly because the piece was breaking new ground. (It had no predecessors and has had few successors.) "The nitty-gritty was tough: the negotiations and fighting. … But the result is this amazing and complete work of art, a Gesamtkunstwerk to use a Wagnerian term, which brings in all the elements: dance, song, scenery, orchestral music. It's all there." David has had an especially close connection to the West Side Story score: As an assistant to Bernstein in the late 1980s he was instrumental in helping create a more or less definitive score using (a) the mangled, marked-up parts from 1957 and (b) full scores that matched neither the parts nor Bernstein's intentions.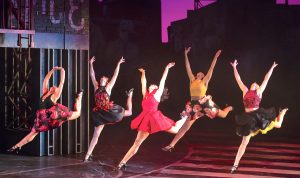 "It has to be said that that definitive score is not exactly the version that they did on Broadway in 1957," David said, emphasizing that that this is "pretty close to it" and that it represents the composer's final thoughts. (Bernstein added some of the expanded orchestration created for his Suite from West Side Story, for example, which includes a much larger percussion section.) But the final result reflects the primary goal of all four of the work's creators: To tell this story as vividly as possible. "Bernstein loved to collaborate," David said, "and all four collaborators said their goal was always the story, the story, the story. The characters. The drama. So he was writing music to serve that story."
Though she is making her Lyric debut, Francesca is no stranger to Kansas City. As a young child she spent two years here, while her father worked at TWA and her mother, actress Jean Sincere, performed summers at Starlight Theatre. "I would just follow her around all day, and evenings I would sleep in the dressing room while she was onstage." It was thus at age six that Francesca caught the theater bug, right here in KC. "I loved the huge moving scenery and the platforms. … I fell in love with directing as a kid, subliminally, through that. So that is my 'Kansas City story,' which still resonates for me."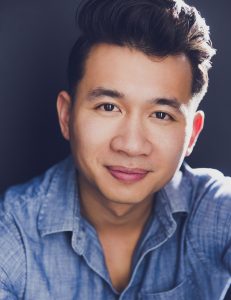 The Lyric Opera's production of West Side Story not only celebrates the Bernstein and Robbins centennials, it also underscores the breadth of styles that has always been a part of the Lyric's history, said General Director Deborah Sandler. "This production honors the diverse repertoire of Lyric Opera, which, early in its history, produced Most Happy Fella, Sweeney Todd, Man of La Mancha, and Kander and Ebb's The Happy Time." In 1971, Deborah added, the Lyric appeared on the cover of Life magazine for its remarkable production of the then-new Jesus Christ Superstar. "It is to this commendable list that we will add West Side Story."
West Side Story, which stars Vanessa Becerra (Maria), Andrew Bidlack (Tony), Brian Vu (Riff), Gabrielle McClinton (Anita) and D.J. Petrosino (Bernardo), is performed September 22nd through the 30th at Muriel Kauffman Theatre. For tickets, call 816-471-7344 or visit www.kcopera.org. Cover photo of Tony and Maria is by Lynn Lane. 
—Paul Horsley
To reach Paul Horsley, performing arts editor; send an email to paul@kcindependent.com or find him on Facebook (paul.horsley.501) or Twitter (@phorsleycritic).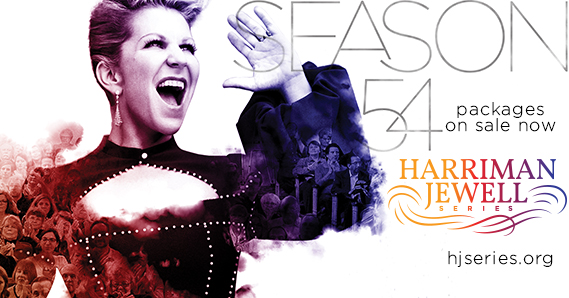 After more than two decades and four deans, it was beginning to look as if the UMKC Conservatory's dream of a new facility would remain just that: a dream. Until…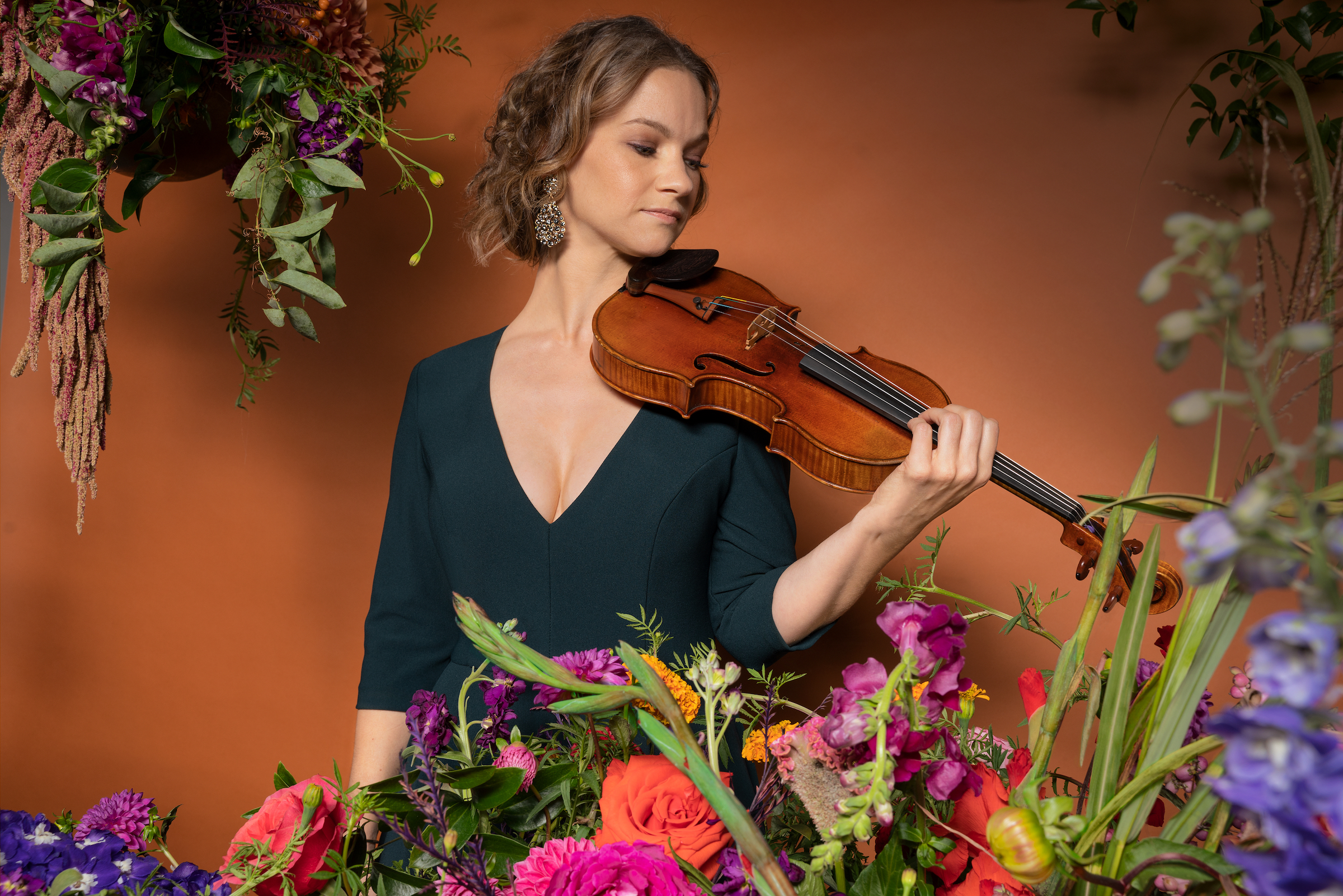 One woman, standing alone onstage. No pianist, no music-stand: Just Hilary Hahn and her violin, creating miracles. That is what Harriman-Jewell Series audiences are likely to experience this October 13th,…
Oh the weather outside is frightful(ly hot). But it won't be for long, so take a close look at this fall's diverse and provocative mix of music, dance, and theater:…
Kansas City Ballet always seems to be building something. For decades, it engaged in refitting existing buildings to meet its day-to-day needs: from the Westport Allen Center to the National…