Margaret Sally Keach
Her maiden name was Margaret Frances Sally. She was born in April 1903 and grew up in Rolla, Missouri. After attending Springfield Teachers College and serving as a St. Patrick's Queen at the Missouri School of Mines, she wed Artileus Vosteen Eulich in December 1922. Art was a mining engineer, and his career took them to areas with diamond mines in what was then the Belgian Congo (later Zaire and now the Democratic Republic of the Congo) and Portuguese Angola (now Angola). Margaret was still in her thirties when she published a memoir, White Mother in Africa, in 1939. The New York Times stated in its review, "her book has a quality of personal interest in its matter-of-fact acceptance of every strange detail of her new life, and also in its candid naïveté," noting that she had been "a girl whose whole world had been held within a small circumference in Missouri." The change had been dramatic: "She celebrated her twentieth birthday on the Congo River boat on the way to the mining company's farthest outpost; and her baby was born in mid-Africa before she had been there a year." That child was Eric Vosteen Eulich, and his birthplace was Tschikapa, Kasia. 
Art's next assignment was in Colombia. They spent two years in South America, where his work involved gold and platinum mining. Following their return to this area, they became the parents of a second son, John Freeman Eulich, who was born in 1929. By the time Margaret's book appeared a decade later, she was already a widow. Art was traveling home from a business trip when he was killed in a car accident in 1937.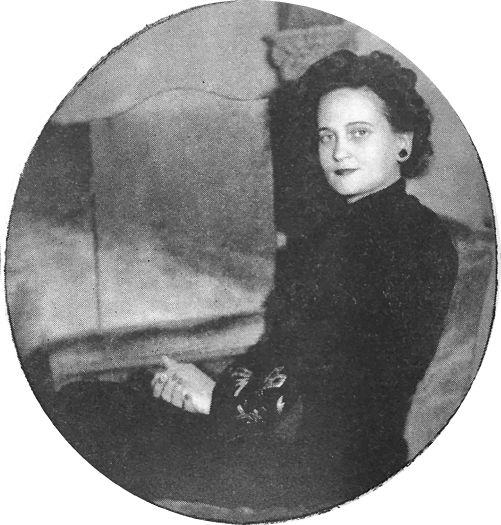 In January, 1940, Margaret married for a second time. Her groom was Dr. Sam E. Roberts, a prominent doctor with three college-age daughters. At that time, he was head of the department of otorhinolaryngology (ear, nose and throat surgery) in the medical school of The University of Kansas, where he had taught for 25 years. Sam and his first wife, Ada Woodward Roberts, had lived in the palatial villa at 5964 Overhill Road. Margaret and Sam had in common the fact that each had been widowed on May 1st; Ada Roberts had died of pneumonia a year to the day after Art Eulich. The engagement announcement for Margaret and Sam listed many accomplishments for each of them, unusual for that era. Early in 1942, a photo of her appeared in The Independent with this caption: "When Mrs. Sam E. Roberts is not working on her forthcoming lecture on 'South America,' slated for the Women's City Club, she is chairman-ing the Ways and Means Committee of the Kansas City Museum. In civilian defense Mrs. Roberts is signed up for the department of emergency feeding and housing." Not long after that, Margaret and Sam divorced. Both married again. Sam continued to reside at the house on Overhill Road until his death in 1966; he was survived by his widow, Mary Flahive Roberts, his daughters and their families.
In July 1945, Margaret was the executive secretary of the Women's Chamber of Commerce and secretary of the Women's Division of the Board of the Kansas City Museum. Her marriage to Lieutenant Commander John Russell Keach, United States Naval Reserve, in the chapel of the Naval Air Station in Jacksonville, Florida, was described by The Independent as a "surprise to many of her Kansas City friends, business associates and members of the literati." John was a Harvard Law School graduate from Ohio. The assumption was that he would return to the practice of law in Akron and Cleveland, but instead the Keachs took up residence in Our Town. 
Margaret's older son, Eric, took a bride of his own, Barbara Sherrard, in 1946. His younger brother, John Eulich, enrolled at The University of Kansas the following year. Barbara and Eric would settle in Aurora, Colorado, where he would own an insurance agency prior to his death in 1980. John wed Virginia "Ginny" Walsh in 1953. The newlyweds moved to Dallas, Texas, where John would be the founder of the Vantage Companies, a real estate development business. John died in 2016.    
Margaret, "writer, lecturer and civic worker," was appointed the chairman of the Women's Division for the 1948 Red Cross Fund Campaign. As our scribe reported, "During the war she served for a year with the blood donor service of the Red Cross, speaking to large groups and getting donations of blood from many factory employees and club members. She later was director of Russian War Relief for Greater Kansas City, and at one time she was captain of hostesses at the USO Canteen on McGee Street." The Soroptimist Club was another group that benefited from her attention.  
Gladys Feld Helzberg and Margaret are credited as the founders of the publication Veterans' Voices in 1952. According to the organization's website, "The first issue was… mimeographed, hand-stapled and hand-addressed." The project grew out of the Hospitalized Veterans Writing Project, which was created by Elizabeth Fontaine in 1946.  Margaret served as a national officer of Theta Sigma Phi, (now The Association of Women in Communications), whose members were active in the development of HVWP. 
Margaret and John built a house at 5732 Windsor Drive. The Independent wrote glowingly in 1953 of the "modified French Provincial residence… happily set amid tall elms and clumps of laurel oak in Fairway." John, in addition to a busy law practice, was active in local chapters of the Red Cross and the National Polio Foundation, but he loved gardening and made time for it, as well as hunting and fishing.  
Margaret was in the news in November 1962 with the publication of A New African Song – and again that December, when a horrendous crime ended the couple's peaceful time in Fairway: John was murdered in their home. Margaret found his body on her return from an evening meeting. Two men were implicated in the crime, which apparently began as a burglary and escalated into violence. One died resisting arrest. The other was convicted, in part due to items in his possession that had been taken from the house.  
Margaret continued with her civic activities, her writing and traveling. She became the president of the Hospitalized Veterans Writing Project (HVWP) in 1972, when the headquarters moved to Kansas City. (Gladys Helzberg, the co-founder of Veterans' Voices, died in 1973.) Margaret remained active as president of HVWP and publisher of the periodical until after she moved to Dallas in her mid-80s. As she told Laura Rollins Hockaday of The Kansas City Star in 1989, HVWP "is especially effective for those with drug and alcohol problems. We've taken it to 175 medical centers throughout the country and we want to expand it. We currently publish 6,000 copies three times a year." 
Margaret died in December 1996 at the age of 93. HVWP, which greatly benefited from Margaret's involvement, is still located in the Kansas City area, but, as of 2015, it has a new name: Veterans Voices Writing Project.
Also featured in the September 15, 2018 issue of The Independent
Photo Credit: Ken Newman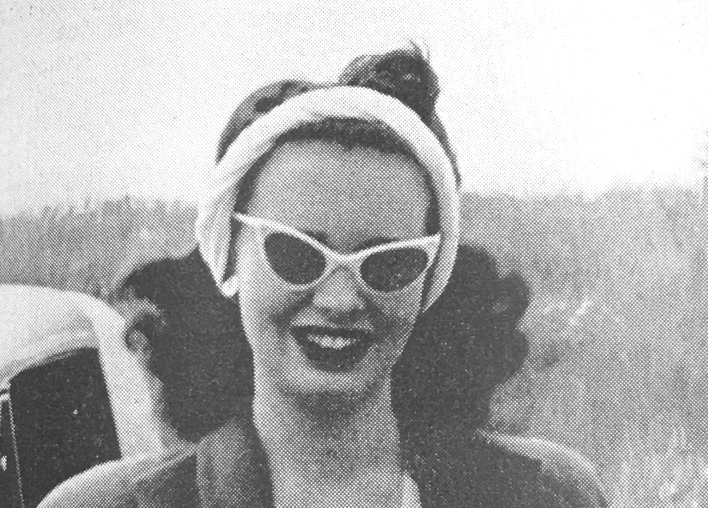 Reprinted from the May 9, 1942 issue of The Independent: Unheralded was Mr. and Mrs. Pasquale Di Cicco's bow into Town's social life last week-end. Guests at the Hotel Bellerive,…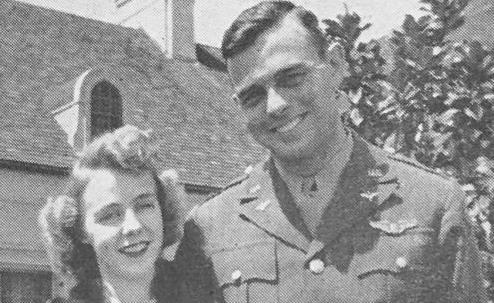 So lovely! The proposal, the ring, the wedding…  Oh, dear! The 10,000 details that go into planning the wedding…   Of course, you could always elope… In the early days…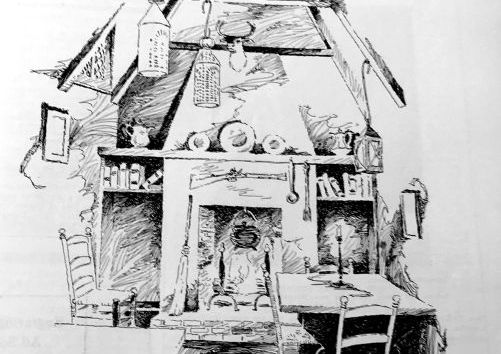 [Editor's note: The archives are an ideal place to find the unexpected. This article, originally published in the August 10, 1929, issue, is a reminiscence of happier days written by…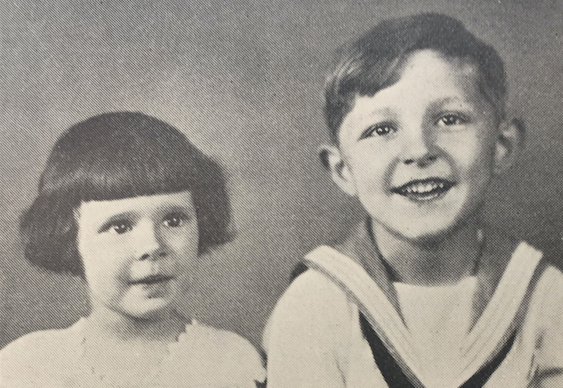 Evan S. Connell, the novelist, grew up in Our Town, frequently drawing inspiration from the world of his childhood for his writings. His novel, Mrs. Bridge, a 1959 bestseller, introduced…