FOUR GO FORTH: Kansas City's new resident quartet aims high
Determination is usually the main factor that decides whether or not a new arts group will thrive. That's why there's good reason to believe that Opus 76, Kansas City's new "resident string quartet," is on course to blaze a trail as the most significant local professional quartet in recent memory. Now in its first season, the group gained its 501(c)(3) status just weeks before its inaugural concert in October, the first of six programs for a season devoted entirely to music of Haydn and Beethoven, which continues through June.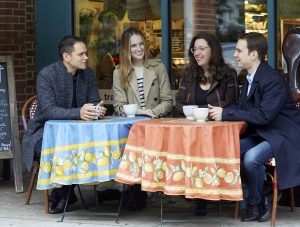 Why a string quartet? "Because Kansas City is a fantastic city in all other respects, and it doesn't currently have one," said London-born violinist Keith Stanfield, who founded the group with violinist Zsolt Eder, violist Ashley Stanfield and cellist Sascha Groschang. Kansas City has a resident symphony orchestra, ballet and opera companies, a chamber orchestra, and a bevy of choirs, so why not a string quartet? "It's like saying: Why does a city need a baseball team?" Keith said.
More to the point, he added, the members of Opus 76 believe the quartet repertoire is central to our musical culture and that a substantial portion of it is under-represented in KC. Keith's design is to focus initially on the works of Haydn, Mozart, and Beethoven, which have formed the core of the quartet "canon" for two centuries. ("Opus 76" refers to a set of six Haydn quartets published in 1799 that are considered a foundational bedrock of the genre.)
"These three composers are not just 'okay,' they are the absolute best," said Keith, who met Kansas City native Ashley when they were both students at London's Royal Academy of Music. They married in 2010. He added that despite what people imagine, the quartets of Haydn, Mozart and Beethoven are "severely underrepresented here, given the level of their status." (It is true that visiting quartets these days are often more likely to perform works of 19th- and 20th-century masters than those from earlier rep.)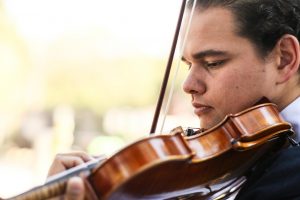 Keith, who is also concertmaster of the Kansas City Civic Orchestra and the Kinnor Philharmonic, said he is concerned that his own violin students "barely know who Mozart is, and don't know any of his works." Thus, initially Opus 76 will focus on this early repertoire, and gradually expand into the 19th and 20th (and eventually, the 21st) centuries.
"We want it to be accessible to people who have never come to a concert before," said Ashley, who studied at Interlochen and at Idyllwild Arts Academy; performed with a string quartet in the UK; and is currently principal violist of the Kinnor Philharmonic. "We don't want to overload them with too much formality. We want it to be a friendly experience."
Opus 76's charter includes an array of educational initiatives. The group aims to be an accessible resource in the community: through school performances, for example, and through concerts in less-formal settings. "The beauty of music is to be sharing with other people: to share with the audience, to share with the people you're playing with," said Sascha, who trained at UMKC and at New York's Mannes College of Music and plays in a variety of local ensembles (including the St. Joseph Symphony, of which she is principal cellist, and her own duo The Wires.
All of the members of Opus 76 have multiple gigs, in fact, so it remains to be seen how much time they'll have to devote to a quartet and still make a living. But an even more ambitious Season Two is already sketched out, and all of the members want the ensemble to continue to grow—to become as integral a part of the instrumental "family" as the Kansas City Chorale is to the choral community.
Here's a delightful excerpt from the quartet's Second Concert (filmed live at Old Mission United Methodist Church), which included Haydn's "Fifths" Quartet: the second in the set the composer published as "Op. 76," from which the group derived its name.
So what about Schubert, Mendelssohn, Brahms, Shostakovich, Bartók? Will the ensemble be expanding its territory? In the future, to be sure. For now the group is focusing on Classic-period repertoire, partly because it provides ideal material for personal growth. "At this point we're just going season by season," Zsolt said. "We're trying to work hard on our quartet sound and learn new pieces … and we'll see what happens."
These four have known each other for years: They have performed together sufficiently—in various settings and in close proximity—to become familiar with each other's artistry, and to become friends. Still, forming a quartet is like building a family. It's a complex process. "I've always been attracted to the string quartet as an entity," Sascha said, "but it's hard to find 'your people.' … So, to be playing with people that you're close to is hard to find, and is good."
Their motivation grows partly from an awareness that chamber music is both the most demanding and the most rewarding of musical experiences. Despite the common belief that every violinist wants to be Joshua Bell, many find that the day-in, day-out life of solo playing can be remarkably unfulfilling. "Nowadays people who start out with solo careers end up doing a lot of chamber music, because they like it so much," said Budapest-born Zsolt, the Topeka Symphony's concertmaster, who teaches violin and viola at Washburn University (and whose parents were members of the prestigious Eder String Quartet in Hungary).
Indeed, to a certain extent nearly all music is "chamber music," and most musicians would attest that it's the camaraderie that makes their life worthwhile. "When you're playing in an orchestra, or with any ensemble, it's all chamber music," Ashley said. "Whether it be in a pit with opera singers, or just four of us, or just two of us as a duo—to me the total attraction is the collaboration."
As it happens, the quartet repertoire provides perhaps the most intricately intimate experience of all. And outside of orchestral and piano repertoire, the body of music for quartet is probably larger than that for any other genre: It's the "perfect ensemble," the instrumental equivalent of the S-A-T-B choir. And if audiences can be coaxed into listening to it, they nearly always find it appealing.
Moreover, the members of Opus 76 share Keith's belief that the music of Haydn, Mozart and Beethoven is powerful enough that it can be a "gateway" to all kinds of classical music. "It's not necessarily that they're opposed to listening to it," Keith said. "It's just that they don't have access to it, or that the access they've had to it has been somewhat off-putting." And that's why Opus 76's philosophy is "not to dumb it down," he added. "To give the music a chance, and people will be converted."
Four more free concerts remain for Opus 76's season: on March 1st, April 16th, May 10th, and June 14th. Each includes one of the Haydn Op. 76 quartets, paired with a compatible Beethoven quartet. All are at Old Mission United Methodist Church. For more information, go to www.opus76.org. Also see the quartet's YouTube channel here. To reach Paul Horsley, performing arts editor; send an email to paul@kcindependent.com or find him on Facebook or Twitter (@phorsleycritic).
After more than two decades and four deans, it was beginning to look as if the UMKC Conservatory's dream of a new facility would remain just that: a dream. Until…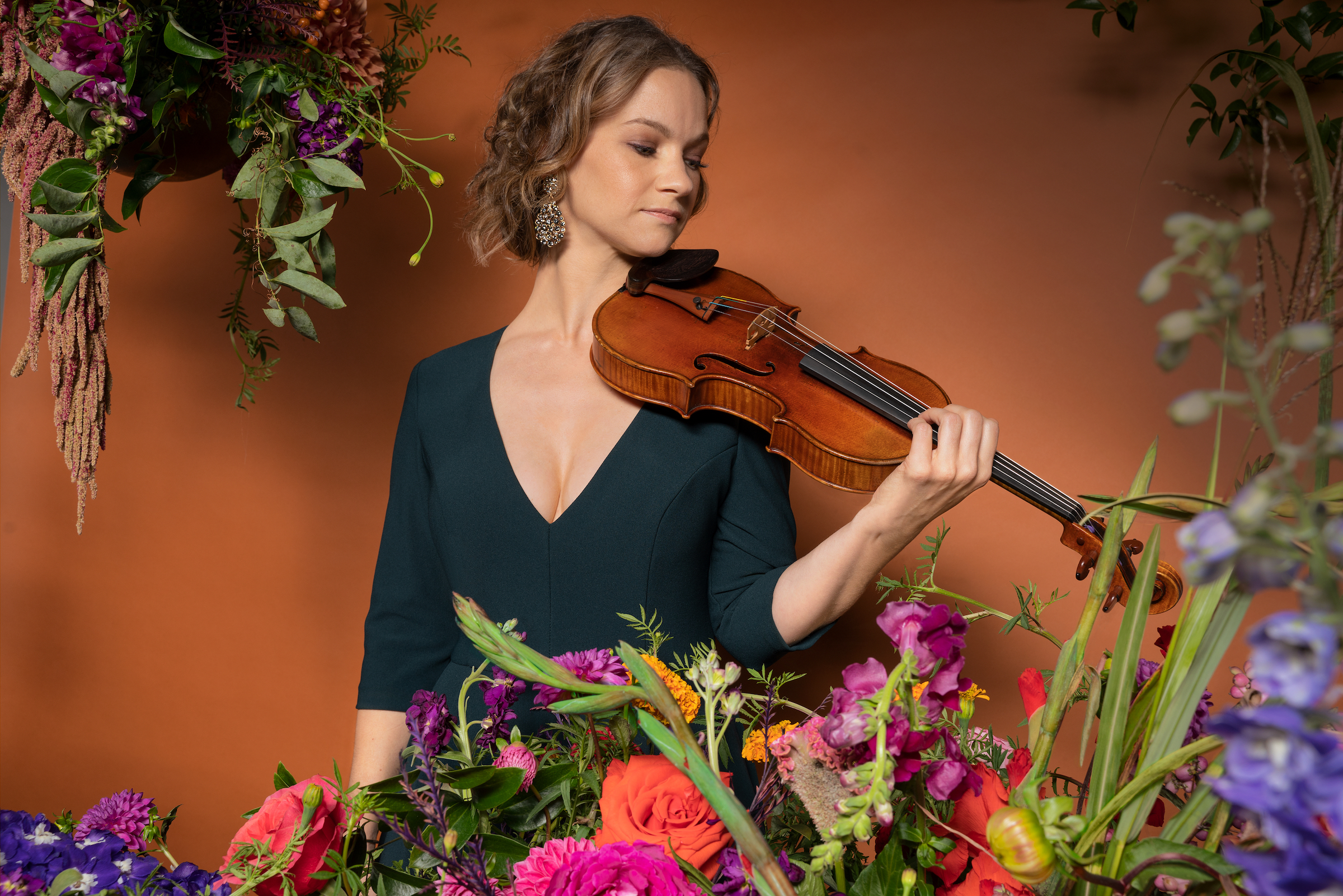 One woman, standing alone onstage. No pianist, no music-stand: Just Hilary Hahn and her violin, creating miracles. That is what Harriman-Jewell Series audiences are likely to experience this October 13th,…
Oh the weather outside is frightful(ly hot). But it won't be for long, so take a close look at this fall's diverse and provocative mix of music, dance, and theater:…
Kansas City Ballet always seems to be building something. For decades, it engaged in refitting existing buildings to meet its day-to-day needs: from the Westport Allen Center to the National…