GIFTED AND BLACK: Kansas City's performing artists strive toward new levels of equality
The arts have marched at the forefront of most every major cultural movement in history. In Kansas City, performing arts organizations large and small have begun to recognize the importance of Black voices both onstage and behind the scenes, and many are also realizing just how far we still have to go before equality is achieved. As America struggles on the streets, in legislatures, and in board rooms to right history's wrongs, the arts have the potential both to reflect the realities around us and to serve as an active force for change.
"The crux of the whole movement is understanding differences and celebrating those," said Damron Russel Armstrong, a local actor and director who founded the Black Repertory Theatre of Kansas City in 2016 to present productions of plays by, for, and about Black Kansas Citians. "We were once called the great American melting-pot for a reason, because each group brought in its own amazing delicious stories to add to the stew, to give it its flavor."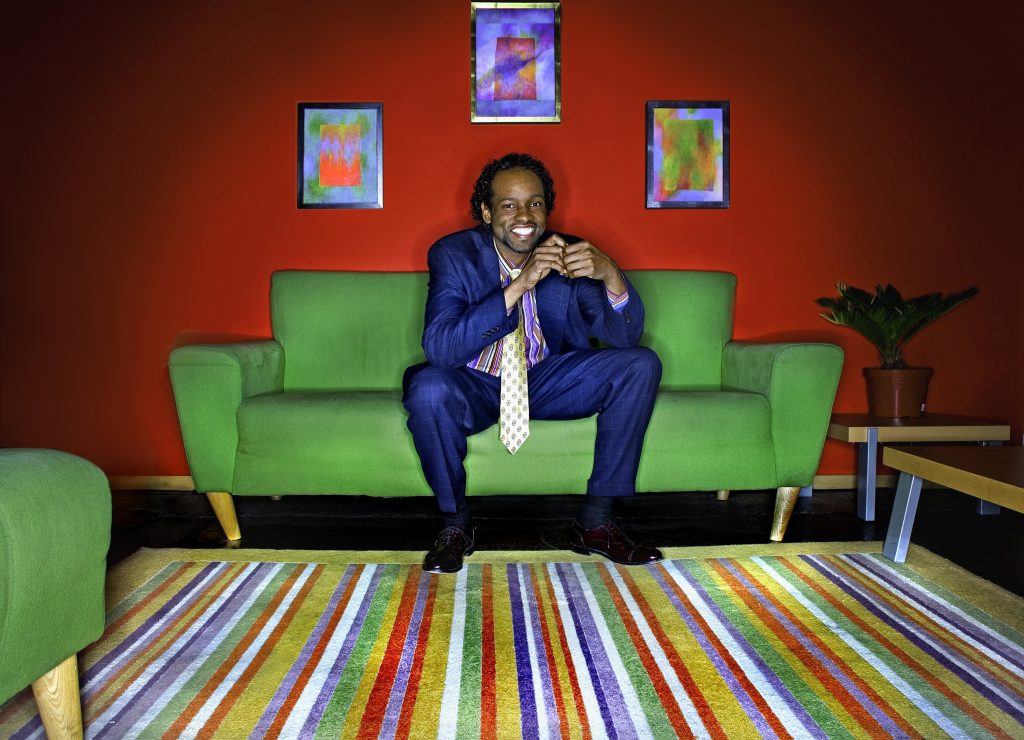 To be sure, the fields of theater, dance, and music each faces its own unique challenges, yet in Kansas City many artists and organizations find themselves confronting similar issues. And at few times in recent history has the community felt such urgency to achieve equality in all of its activities. "We're doing a great job in terms of actors and actresses on the stage, but as far as being inclusive in the community, we have a lot of roads that we need to pave," said actor Sherri Roulette-Mosley, a veteran of the local stage who has also worked in New York and other cities.
Sherri was delightfully surprised at a recent Kansas City Repertory Theatre production of A Christmas Carol, which featured an unprecedent level of "color-blind" casting. But just as important as seeing Black artists onstage is finding places for them behind the scenes. "Where Kansas City can really improve is in being more inclusive in leadership roles," Sherri said.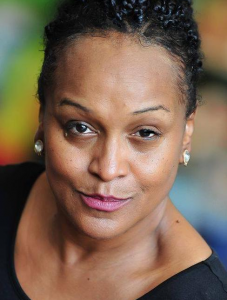 Black theater companies have cropped up over the years because many stage veterans felt closed off from both leadership roles and from creative and backstage jobs. Plus there is a huge repertoire of plays telling Black stories that simply haven't made it to local stages. "Not only do Black-operated theaters like KC MeltingPot and the Black Rep fill a void for actors and stagehands of color," Sherri said, "these theaters reach out to Black audiences who desire to see plays with characters and storylines relatable to their own life experience."
Yes, we see works of August Wilson and Lorraine Hansberry, but how often do we see plays of Dominique Morisseau, Suzan-Lori Parks, Antoinette Nwandu, George C. Wolfe, Tarell Alvin McCraney, Alice Childress, or Pearl Cleage? "There's a whole list of plays that I'd like to get my hands on," Damron said. "It's important that those voices are also heard."
While established companies such as the Rep, Unicorn Theatre, Metropolitan Ensemble Theatre, and The Coterie have made strides toward inclusion, in opera and ballet the wheels have moved somewhat more slowly. Notable landmarks, in opera, have included Adolphus Hailstork's Joshua's Boots, an engaging sort of "Black Western" with a libretto by Kansas City native Susan Kander, created as a co-production with the Lyric Opera and Opera Theatre of St. Louis.
And during an upcoming season the Lyric Opera, which has long placed numerous prominent Black singers onstage, will use its production of Porgy and Bess as an opportunity to reach into the community and address the opera world's lack of Black stories. Many fans would be surprised to learn how many operas by Black composers are simply waiting on the shelf: not just those by historical figures such as Scott Joplin, Duke Ellington, and William Grant Still, but works by living composers such as Anthony Davis, Terrence Blanchard, and Nkeiru Okoye.
On the production side, though, Black stage directors, conductors, and designers remain virtually invisible. "We certainly see Black artists onstage, and know that there's some energy that's gone into that," said bass-baritone Robert McNichols, Jr., a veteran of the Lyric Opera's apprentice program who has appeared frequently on the Lyric stage. "But we need better movement in the administrative aspects." Opera also needs to show potential audiences why the art form matters to them. "We have to figure out a product to offer these communities that is worth their buy-in," Robert said.
Still, he added, there is progress afoot at the Lyric. "Vinson Cole (the Lyric's Resident Artists Program director) has done some great things with the company, so there's definitely a lot of positive movement in the area of Black leadership." (Robert, who spends time here and in St. Louis, has also formed a local group called Black Musical Arts, to promote Black composers, conductors, instrumentalists, and vocalists.)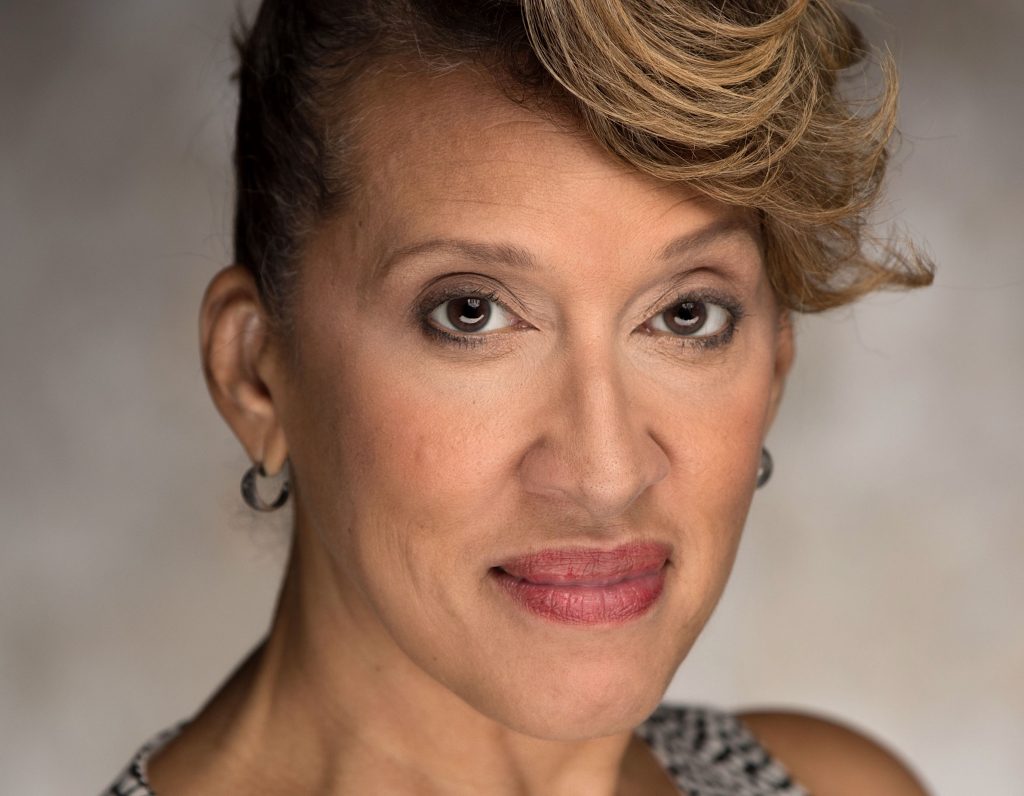 Wheels are turning at the Kansas City Ballet, too. In 2016 the company hired April Berry, a former principal dancer of the Alvin Ailey American Dance Theater, as its Director of Community Engagement and Education. April has spent four years greatly energizing the company's R.O.A.D. (Reach Out and Dance) program, through a vigorous package of scholarships for gifted dance students in the Kansas City Public School and the Turner Unified School districts. Since 2017 the company has offered 400 scholarships to area third- and fourth-graders who show promise.
"It starts with dance education," April said, "and that's why the community engagement department is so important for ballet companies today." It also helps that April is in a leadership position at the Ballet. "I attend board meetings and can have a voice there. … People can see what I bring to the table."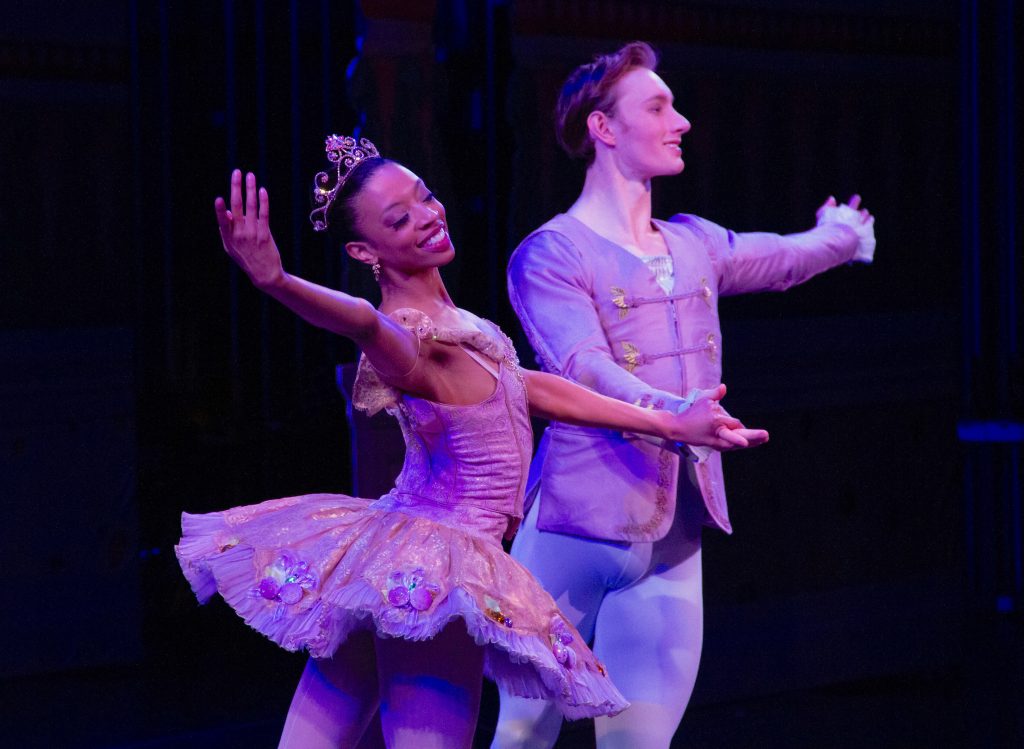 The Ballet has hosted only a handful of contemporary Black choreographers for full-length ballets, but it has made efforts recently to hire dancers of color. In 2018, Kansas City saw a notable "first": Whitney Huell became the first Black company member to dance the coveted role of the Sugar Plum Fairy in The Nutcracker. "That's something that I honestly didn't think I would ever get to do," said Whitney, who joined the Ballet in 2014. A large step for a ballerina, and a huge one for the company.
"When I saw my name on the list I was shocked … it was really special to me," she said, adding with a laugh: "If there was any stereotype that Black dancers can't do roles like that, I feel like that pretty much crushed it."
Of equal importance is the telling of Black stories in dance, which often involves introducing young people to the full range of dance styles prevalent today. "What I really want to do is educate dancers and students of all colors," April said, "not just about ballet and the Euro-centric forms but also about forms that relate to their cultures … jazz dance, African dance, modern dance. … These really help keep students remain engaged."
For its part, the Kansas City Symphony announced this summer the appointment of a significant Black artist as its new Principal Percussionist, even as orchestras have remained among the most intractably "white" institutions in American arts.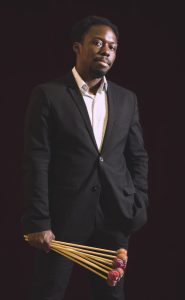 Josh Jones, one of the most gifted performers in his field, is the first to say that making his way in the orchestra world has been no easy task.
"For the majority of musicians, when you 'win the job' there's already a space created for you because there's always been someone like you represented in some capacity," he said. "When I win a job, I have to create that space. What I believe has improved is that some organizations recognize these issues and try to ensure that things are fair and equitable."
This summer the League of American Orchestras issued a jaw-dropping statement acknowledging historical biases and pledging transformative change. "The League of American Orchestras acknowledges, accepts responsibility for, and apologizes for the role it has played in perpetuating, excusing, and participating in systemic discrimination based on race within the orchestral field," begins the statement, which also promises the commitment of massive resources toward fixing the problem.
Acknowledging bias is a first step toward solving it, but action needs to follow in order for us to take such statements seriously. Kansas City's arts leaders have begun to act, and there's reason to believe that we're all in for fascinating, if bumpy, ride.
"It's going to be uncomfortable, telling institutions that, Hey, you have been non-inclusive … in a way that has been disservice for decades," Robert said. "No one wants to hear that. But if they can go into it accepting that is not an indictment, it's just pointing out that, 'it's been bad and we need to fix it, and I would like to work with you to fix it.' Then we can just start the work."
—By Paul Horsley
Cover photo: The Coterie Theatre's world premiere of Kevin Willmott's path-forging 'Becoming Martin' featured Walter Coppage, Aaron Ellis as the teenaged Martin Luther King, Jr., George Forbes, and Sherri Roulette-Mosley. / Photo by J. Robert Schraeder
To reach Paul Horsley, performing arts editor; send an email to paul@kcindependent.com or find him on Facebook (paul.horsley.501) or Twitter (@phorsleycritic).
After more than two decades and four deans, it was beginning to look as if the UMKC Conservatory's dream of a new facility would remain just that: a dream. Until…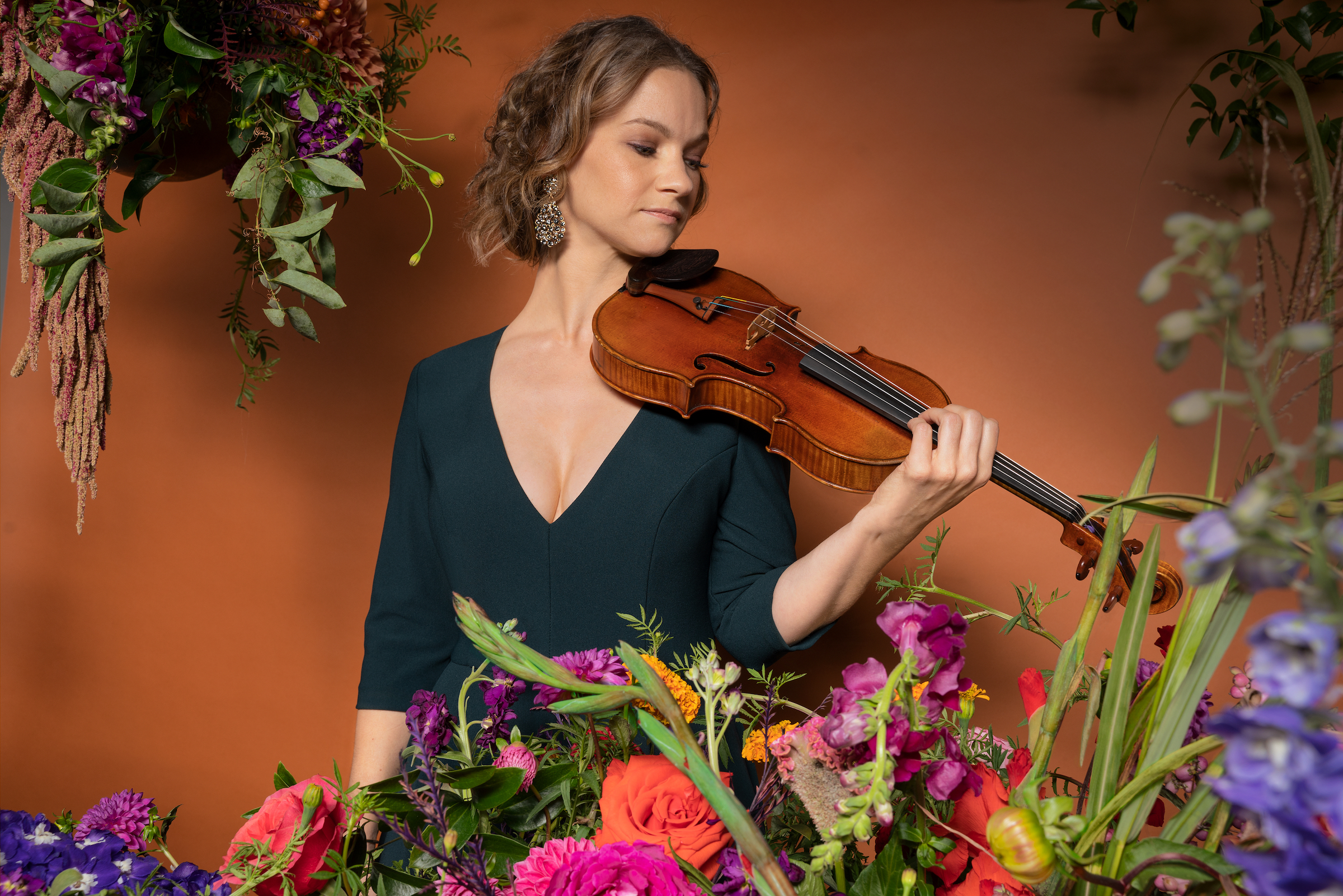 One woman, standing alone onstage. No pianist, no music-stand: Just Hilary Hahn and her violin, creating miracles. That is what Harriman-Jewell Series audiences are likely to experience this October 13th,…
Oh the weather outside is frightful(ly hot). But it won't be for long, so take a close look at this fall's diverse and provocative mix of music, dance, and theater:…
Kansas City Ballet always seems to be building something. For decades, it engaged in refitting existing buildings to meet its day-to-day needs: from the Westport Allen Center to the National…