Hans Schwieger – Part Two
(Continued from the July 21, 2018 issue)
On July 5, 1944, Hans Schwieger's wife, Elsbeth Bloemendal Schwieger, died unexpectedly, just hours after he had been sworn in as a citizen. The young conductor, still in search of a job, was grieving in New York when he was offered a position in Fort Wayne, Indiana. For 20 years, the city had struggled to keep an orchestra, with several groups disbanding. Most recently, a dispute between many of the musicians and Gaston Bailhe, the conductor, led to mass firings and a canceled concert. When the dust cleared, Hans became the first music director hired by the newly-formed Philharmonic Society of Fort Wayne. Arthur Judson, then the president of Columbia Concerts in New York had recommended him. His original contract was for one year at a salary of $1,000 per month. His first concert in Indiana was held at the Palace Theater in Fort Wayne on October 18, 1944. Hans focused on his work, and he earned the respect of the critics and the affection of the audience. A highlight of his time in Fort Wayne was a concert called, "The Children's Crusade," which featured two large choruses, one composed of children.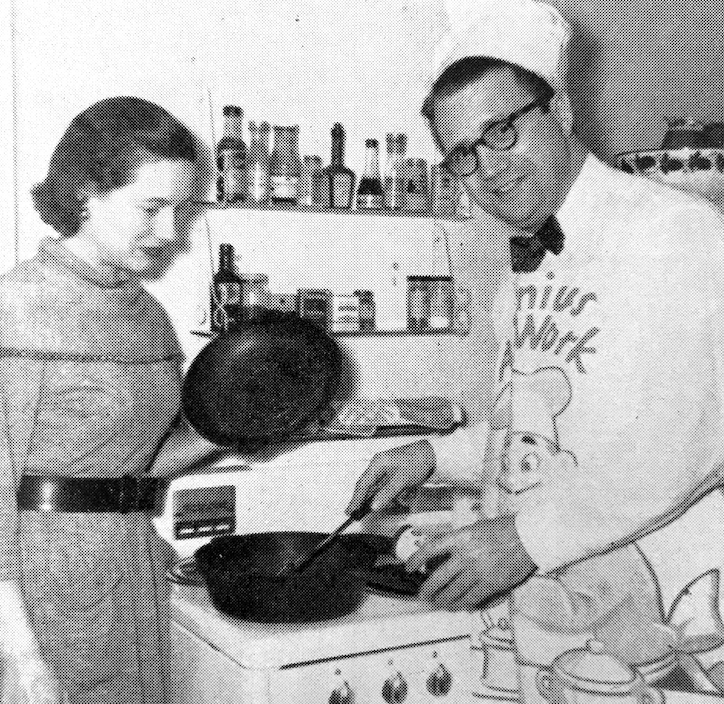 The next turning point in Hans' life was on December 31, 1946. At a New Year's Eve party, he kissed Mary Fitzpatrick Shields. She became Mrs. Schwieger in 1947. The duo moved to Our Town when Hans accepted the position of conductor of the Kansas City Philharmonic Orchestra in 1948. He succeeded Efrem Kurtz, who became conductor and musical director of the Houston Symphony.
In 1950, The Independent wrote a light-hearted article about the Schwiegers, stressing not Hans' musical talent, but his cooking prowess:
"I Wonder – If you know that Conductor Hans Schwieger is a chef hors de ce monde [out of this world]. This is not French bobby-sox talk, but a true story of a delightful gentleman who relishes good fun. Mr. and Mrs. Schwieger occupy an attractive two-story duplex, which Mary Schwieger has decorated with musical touches. A Thomas Hart Benton is likewise prominent in the Schwieger living room, as are shelves and shelves of books, chiefly musical…
"If we are to divulge a Schwieger recipe, we would recommend his favorite, Beef Tartare – 'not for the timid.' Onions are a potent requisite in this gourmets' delight, mixed with plenty of raw beef, capers and limburger cheese. Following his recent closing-night concert, Isaac Stern consumed two of Mr. Schwieger's three pounds' mixture of Beef Tartare."
Though his offstage manner was exuberant, Hans was nothing less than diligent in honing his craft. As William A. Everett noted in Music for the People: A History of the Kansas City Philharmonic Orchestra, 1933-1982, "In his early years with the Philharmonic, Schwieger conducted everything from memory and did not use a baton. He marked his scores meticulously and internalized every detail." The Philharmonic already had a consistent format: "a formal subscription series at the Music Hall that included plenty of music by German composers and large-scale works, ongoing pop and young people's series and radio broadcasts." Hans' favored composers included Anton Bruckner, in addition to Ludwig van Beethhoven, Richard Strauss and Richard Wagner. Johannes Brahms was also a staple, and Kansas City audiences became familiar with Béla Bartók and Sergei Prokofiev. One of Hans' early hires was Norman Hollander. The young cellist ultimately would retire from the Kansas City Symphony in 1996. His career included 41 years as principal cellist.
The highlights of Hans' years with the Philharmonic included the creation of both the Plaza Matinee Series and the Connoisseur Concerts, a 1958 concert that featured the talents of Harry S. Truman and Jack Benny. Kansas City audiences relished performances by an abundance of distinguished guest artists, including Marian Anderson, Elisabeth Schwarzkopf, Beverly Sills, Birgit Nilsson, Eileen Farrell, Richard Tucker, William Warfield, Jerome Hines, Yehudi Menuhin, Sigurd Raschèr, Andrés Segovia, Daniel Barenboim, and Van Cliburn. The Katz Concerts, which began in 1944, shifted focus, presenting Tony Bennett, Louis Armstrong, Liza Minnelli, and Pearl Bailey, in addition to Lily Pons and Robert Merrill.
Hans Schwieger resigned from the Philharmonic in 1971. Mary and Hans spent the next six years in Asia and Europe. They settled in Naples, Florida, in 1977. Hans conducted the opening concert of the Kansas City Symphony in 1984. He was 93 when he died in Florida in 2000.
Also featured in the August 18, 2018 issue of The Independent
By Heather N. Paxton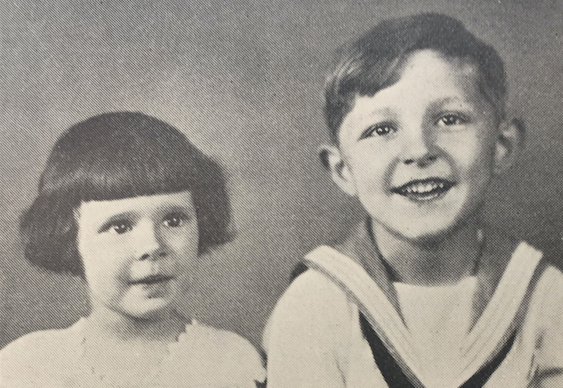 Evan S. Connell, the novelist, grew up in Our Town, frequently drawing inspiration from the world of his childhood for his writings. His novel, Mrs. Bridge, a 1959 bestseller, introduced…
Sometimes, we like to imagine the places we've loved in the days long before we knew them. The Country Club Plaza is one such site. J. C. Nichols created it,…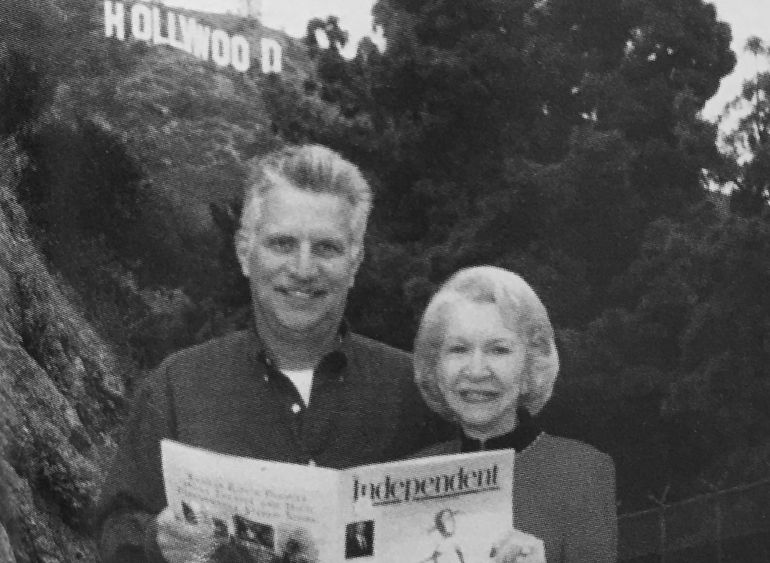 Molybdenum. That's probably not what you first think of when The Independent magazine is mentioned. Here's the story. Nearly 20 years ago, our scribe interviewed the chief executive officer of…
Long ago, our scribe called Daniel MacMorris "multi-faceted." He worked in oil, watercolor, charcoal, and pen-and-ink, creating portraits (including many of prominent Kansas Citians and benefactors and chancellors at The…