Hans Schwieger – Part One
The new conductor of the Kansas City Philharmonic and his missus arrived in Our Town in 1948. "I'm bringing the best part of Fort Wayne to Kansas City," Hans Schwieger told the Kansas City Star, in reference to his recent bride, Mary Fitzpatrick Shields Schweiger. He was in his early forties then, and his cheerful countenance belied the truth: this was a man who had experienced tremendous losses.
Hans Schwieger was born in Cologne, Germany, in 1906. His mother died when he was a small child. A family friend taught him to play the piano, quickly realizing that he had great aptitude for it, as well as a love of music. His father, a tin manufacturer, saw no harm in music as a hobby, but assumed that the boy would have a business career or be a corporation lawyer. World War I brought many disruptions to the Schwieger household: his father enlisted in the military, leaving him to be cared for by relatives, and his original piano teacher was widowed and then moved away. After the war, Hans was horrified when his father married his mother's younger sister. His aunt (by then his stepmother) proved helpful to him: she was able to convince his father to allow him to attend a conservatory. The conflict between the two generations of Schwieger men would only accelerate after that. As a compromise, Hans became a student at Cologne University. His chosen field was philosophy, rather than business, law or music. Neither man was pleased.
Hans was still in his teens when he met Elsbeth Bloemendal. He quickly fell in love with her, and the lovely brunette returned his affections.  Her father, like his, was in the manufacturing business. Unlike the Schwiegers, the Bloemendals were Jewish. (In a different era, that wouldn't have mattered. In Germany, with the rise of Hitler only a few years away, it would.)
Elsbeth encouraged him to study music. He decided to transfer to the University of Bonn to work on a doctorate in his chosen field. A final break with his father soon followed. Hans was only 21 when Erich Kleiber hired him as third assistant conductor for the state opera house in Berlin. This was a huge honor for such a young man. Within a few years, he eclipsed 134 other applicants to become the civic conductor in Mainz. Elsbeth and Hans married in 1932. She converted to Catholicism, but that meant nothing to the Nazis. In a very short time, it became clear that Hans would not have a professional career in Germany. Elsbeth divorced Hans, only because she believed he would be safer without her. She left for Holland; he visited her there.
Hans took a conducting job with the Imperial Orchestra in Japan, hoping to have Elsbeth join him. On his arrival, though, he saw a swastika in a shop window. A man who worked in the American embassy encouraged him to emigrate to the United States. Hans arrived in Los Angeles on March 4, 1938. Elsbeth joined him in New York on July 31st. They married for the second time on August 4th.
Hans accepted a conducting job in Columbia, South Carolina. For a time, they were safe. Then came Pearl Harbor. In the early hours of December 9, 1941, Hans was arrested as an enemy agent. The Schwiegers' house was searched. Among the items taken by FBI agents were letters written in German. Hans was jailed and eventually sent to a German internment camp in Oklahoma. At first, he thought he would soon be released, but then he learned that the Justice Department had revealed to the news media that he had two letters from high ranking Nazis, one from Joseph Goebbels and one from Rudolph Hess.
Elsbeth sought help from a Catholic monsignor in Savannah, Georgia. He so firmly believed what she told him that he went to Washington, D.C., where he met with the attorney general. The monsignor asked to see the incriminating letters – and learned that they didn't exist. Hans was released after more than a year in confinement. The Schwiegers moved to New York. Elsbeth found work; he didn't. Life began to improve after Olga Samara, a noted pianist, (born in Texas as Laura Hickenlooper and then Mrs. Leopold Stokowski) wrote to the attorney general. At her request, he wrote a personal letter exonerating Hans.
July 5, 1944 began as a grand day for the Schwiegers. Hans became an American citizen. That night, he became a widower. Elsbeth died from a cerebral hemorrhage. Neither had known she had a brain tumor.
To Be Continued…
Also featured in the July 21, 2018 issue of The Independent
By Heather N. Paxton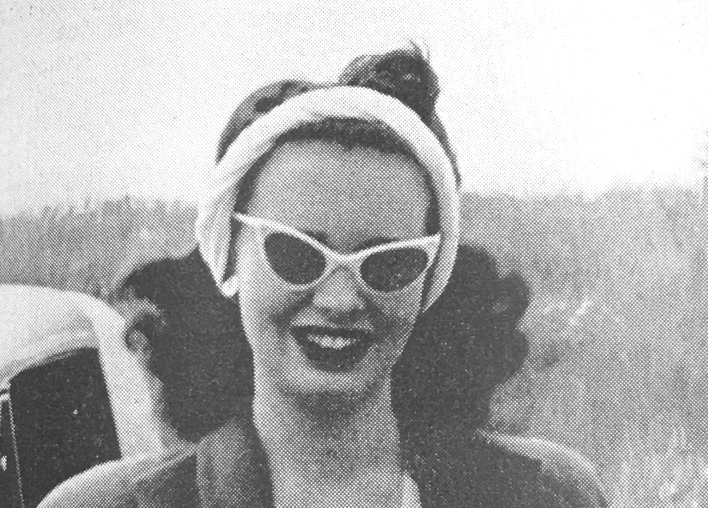 Reprinted from the May 9, 1942 issue of The Independent: Unheralded was Mr. and Mrs. Pasquale Di Cicco's bow into Town's social life last week-end. Guests at the Hotel Bellerive,…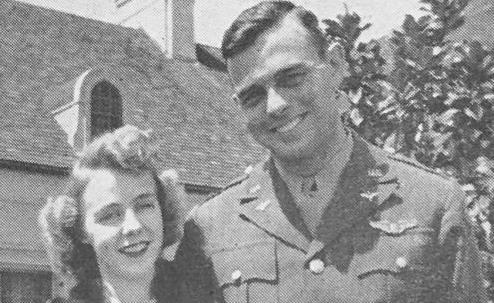 So lovely! The proposal, the ring, the wedding…  Oh, dear! The 10,000 details that go into planning the wedding…   Of course, you could always elope… In the early days…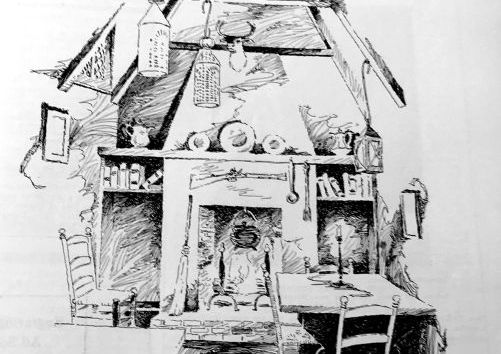 [Editor's note: The archives are an ideal place to find the unexpected. This article, originally published in the August 10, 1929, issue, is a reminiscence of happier days written by…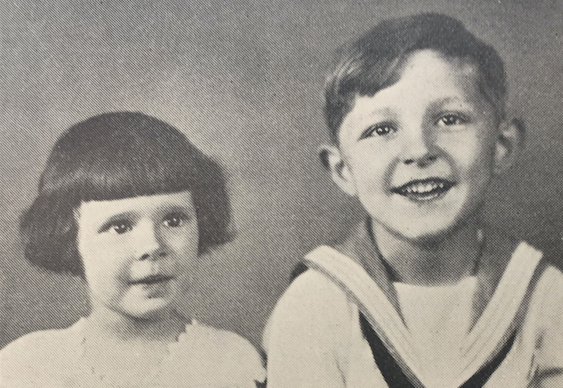 Evan S. Connell, the novelist, grew up in Our Town, frequently drawing inspiration from the world of his childhood for his writings. His novel, Mrs. Bridge, a 1959 bestseller, introduced…