The Dish With Ann – Hogshead Kansas City
According to Clark Grant, proprietor and executive chef of Hogshead Kansas City; his edgy but elegant restaurant serves tough guy comfort food. It opened this last November in the former California Pizza Kitchen space on the Country Club Plaza (and the original location of the Gilbert-Robinson's groovy '70s hangout, Houlihan's Old Place). But even though this meat-centric menu may be especially appealing to men, there were plenty of items that tempted a fit, fun group of women, who have bonded for years over their love of tennis and Barre class.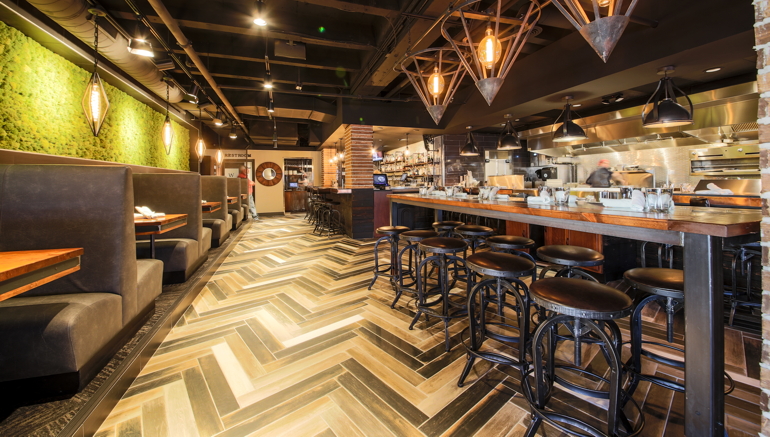 And that included the ginormous cheeseburger, which Clark referred to it as a "spiritual experience," with its thick-cut Daily's bacon, gooey cheese, Farm to Market bun, pickles, red onion, and topped with a Good Natured Family Farm egg. "Our entire menu evolved from our cheeseburger," explained Clark. 
He and his partner, Shawn McClenny, owner of One Block South entertainment district; originally met at a fundraiser for a server they both knew who needed financial assistance. (Clark had been an executive chef at Capital Grille both in Chicago and Our Town.) They immediately bonded over their love of Chicago-style food and talked for months about opening a restaurant that had a chef's counter and community tables. After looking at more than 15 midtown spots, they chose the Plaza location. "We are grateful to Plaza owners Taubman and Macerich who are bringing local restaurants to the area such as ours and Rye," said Clark.
And Clark and Shawn are all about sourcing everything locally, from the food to the décor. Jim Ligon of Vintage Edison designed the rustic, artisanal light fixtures. Also on display are barrels from local breweries Tom's Town and Boulevard. "The word 'hogshead' is a 63 gallon barrel, and I wanted to echo the days of political boss Tom Pendergast and Chicago gangster Al Capone," said Clark. West Plaza succulent gardener Morten Klinte, owner of Fat Plant Society, created the stunning moss wall. The six of us oohed and ahhed over the flooring, a gorgeous V-shaped tile that almost resembled a whimsical zebrawood pattern. "I love the space, and they successfully incorporated the original layout of California Pizza Kitchen," commented Marty. "It's rustic contemporary," added Katie.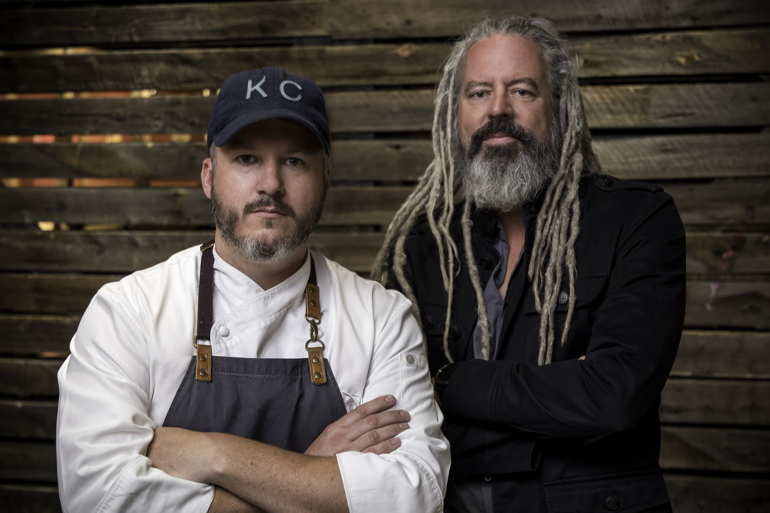 Clark was kind enough to give us samples of some of his most popular cocktails. Jen and I chose the Beginning to End, which has Tom's Town Royal whiskey, The Famous Grouse, Flor De Cana Gran Riserva, Oloroso sherry, and Benedictine. Katie, Marty and Karen selected one of the more popular drinks at Hogshead Kansas City, the Hogsfeather, comprised of Tom's Town HHKC antique gin, teabiotics, double ginger kombucha, and angostura. (And because of the probiotic qualities of kombucha, it's actually good for your gut.) Michelle liked all the drinks but decided on a Cosmo (And who can resist a well-made Cosmo? Not me!) 
The small and large plates are made to split, so we ordered the medjool dates, which were stuffed with chorizo and covered with a calabrian chile-tomato sauce and goat cheese. "These dates are awesome," Michelle exclaimed. Then there was the burger, thick and juicy, which certainly lived up to our expectations. "If you have to sin, sin with a burger," joked Katie. "I would like to see people put that whole thing in their mouths," quipped Karen. Everyone agreed that the branzino, with lobster fried rice, shishito peppers and togarashi beurre blanc, had quite a kick in flavor. The environmentally friendly Skuna Bay salmon with neckbone gravy, braised greens and pickled cucumber was tender and moist. "This was my favorite. It's delicious," said Jen. And even though we thought the desserts all looked irresistible, we agreed the cocktail Flip For Fall, made with local cream, Pillar 136 gin and a cinnamon infused egg, would be a fitting end to this rich, satisfying meal.
Also featured in the February 3, 2018 issue of The Independent
Photo Credit: Paul Andrews
By Ann Slegman
Hogshead Kansas City
4743 Pennsylvania Avenue
Kansas City, Missouri 64112
816-321-2929
One of Kansas City's most celebrated chefs, Michael Corvino, co-owner, along with his wife, Christina, of Corvino Supper Club & Tasting Room, was nominated as a finalist for the 2020…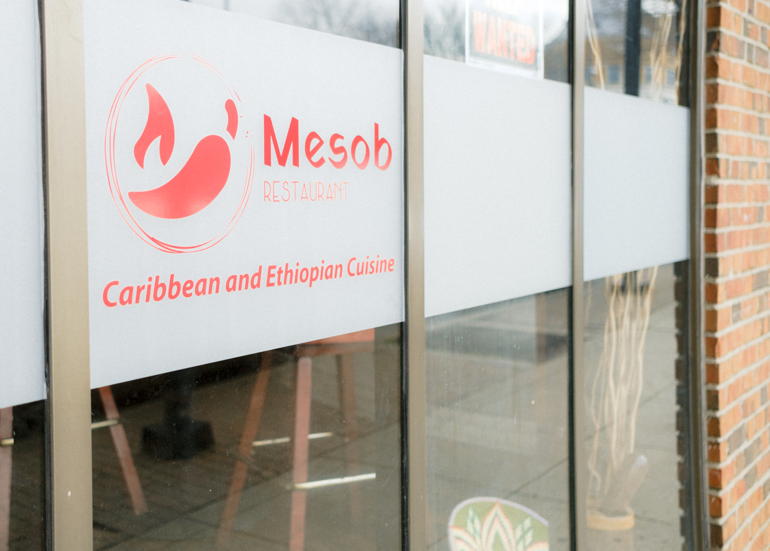 When I first asked Chef Cherven Desauguste where he was from, he said, "Planet Earth." This exemplifies his sense of humor and joie de vivre in terms of cooking and…
In this age of coronavirus, there is only so much cooking a person can bear. Yes, baking can be soothing when you're feeling anxious and cooped up. But let's face…
The coronavirus has changed everything, especially the way we eat. Some of us are cooking more. Many of us are picking up or having food delivered. As I am writing…