Homegrown – Galleries On The Grid: Investing In Local Fine Art
Of all the hats I wear, the most similar jobs I have are motherhood and the director of the Prairie Village Art Show. For both roles, I take a "learn as I go" approach. Each job is challenging, underestimated, and, most importantly, fulfilling.
For the Prairie Village Art Show, I run a one man (or mom) show for a majority of the planning year. Luckily, I proudly pick jurors each year to judge and score artists' work so the best-of-the-best artists from all over the country can be featured. 
During the last three years, I have learned quite a bit about the art community, and I have built an appreciation for a talent that's very foreign to me. The irony of being the director of an art show is that I really don't know much about art.
At the end of every art show, I treat myself to one piece that won over my art heart. I keep my investment decision simple and sweet – I pick the piece because I love it. That is it. Investing in fine art can be an intimidating experience, so I set out to explore a few local galleries in Our Town to learn more about buying local, and the art of investing in… well, art.
Haw Contemporary
Haw Contemporary, a premier contemporary art gallery, is located in the historical-meets-hip side of The West Bottoms. As I drove up, I admired the worn and washed lettering of the faded last signs of The Kansas City Stockyards. I laughed to myself thinking how this area was once home to the livestock exchange – filled with buyers bartering for their piece of Cowtown. While history is still strongly represented through architecture and restoration, the businesses and buildings are far more sophisticated than any cattle could imagine.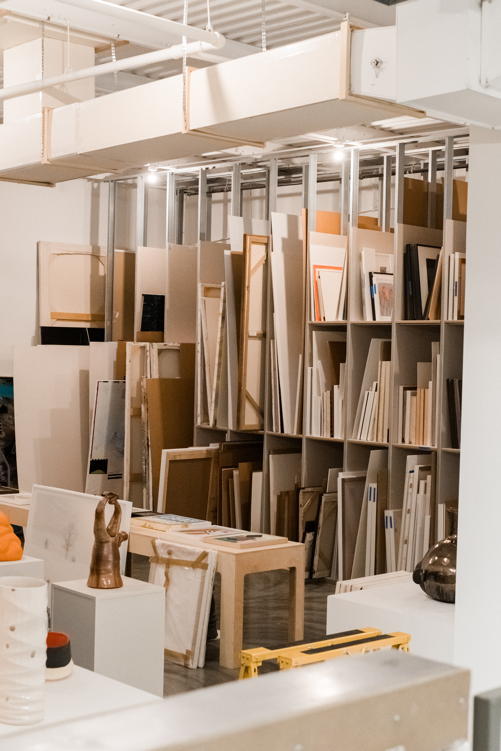 Owner and Kansas City native, Bill Haw, heard the Dolphin Gallery was closing and saw an opportunity to morph his deep art interest into a career by opening Haw Contemporary. "I never knew this could be a career," laughed Bill as he kindly took me on a tour of the beautiful space. The natural light bounced off the crisp white walls to create a modern-meets-Midwest vibe, and the warm and welcoming ambiance eased my intimidation. Bill walked me through each of the exhibits and his energy was fueled by conversations about the more than 40 artists his gallery represents.
When it comes to buying local and investing in fine art, Bill suggests visiting the exhibits and seeing what speaks to you. "Fine art is timeless, high quality and we have world-class art right here at Haw… in the heart of Kansas City," shared Bill.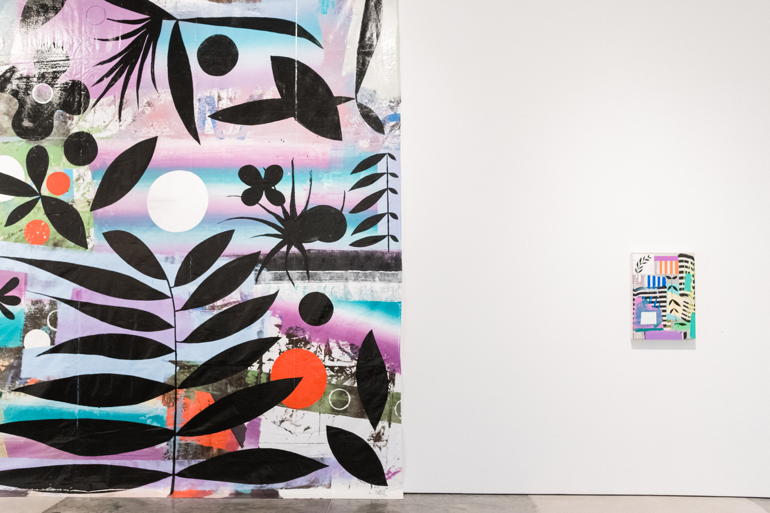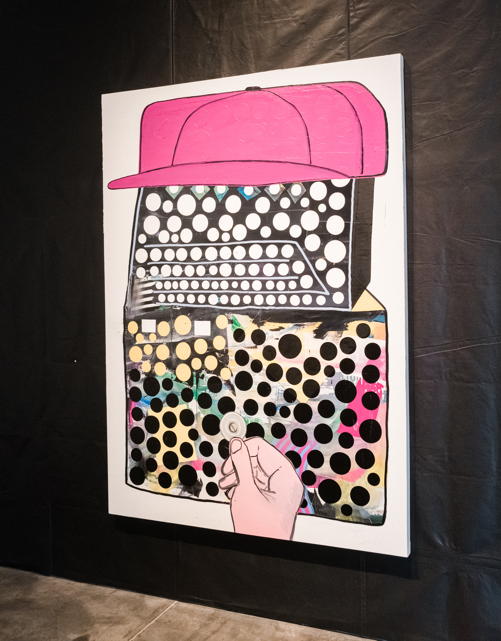 During my visit, I learned to be open to interpretation and to follow my feet to what sparks the interest in my eyes. The Haw Contemporary crew welcomes any level of art interest and is open to the public from Tuesday through Saturday. In addition to new exhibits and shows, Haw Contemporary offers art consulting, corporate installations, and residential collections.
Blue Gallery
Just down the road from Haw Contemporary is another fabulous gallery to check out – Blue Gallery. Located on the bustling Southwest Boulevard strip in The Crossroads, Blue Gallery is a respected and well-known gallery in the Kansas City art scene. Kelly and David Kuhn opened Blue Gallery in 2000 and have grown to balance the business of a gorgeous, traditional gallery and a digital catalog through their strong online presence.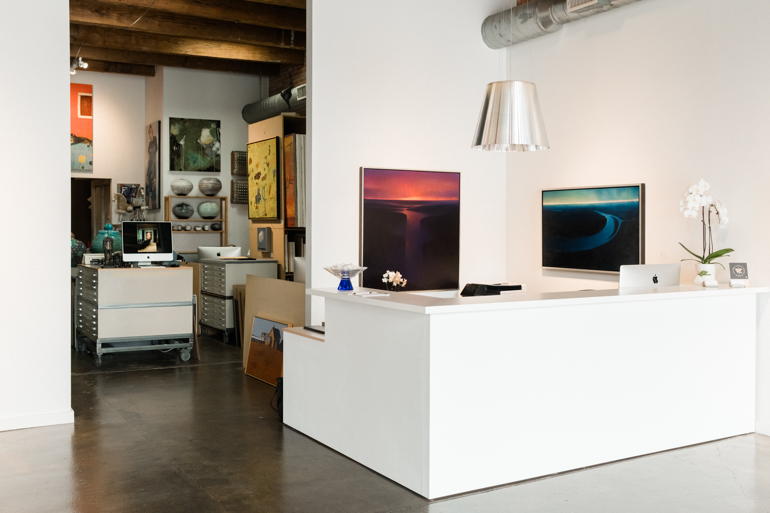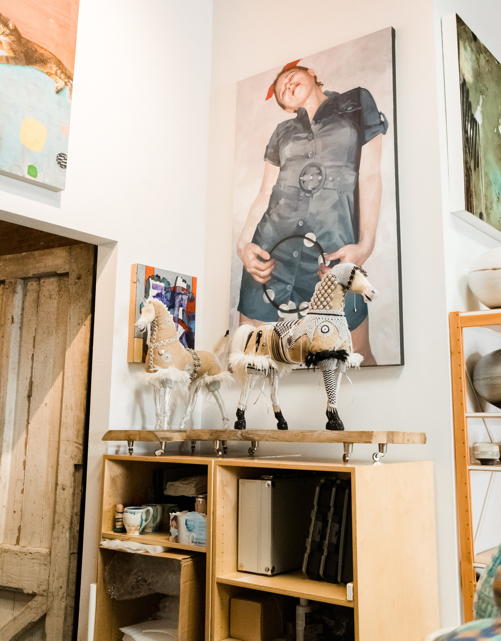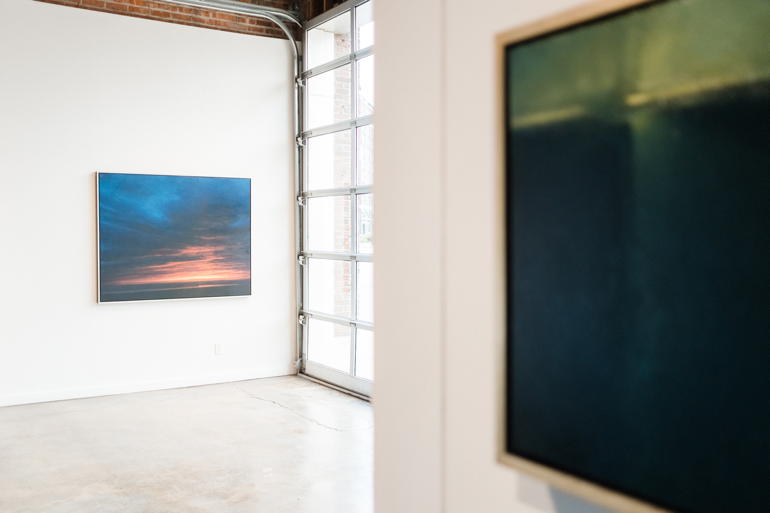 Upon my arrival, I was greeted by Kelly and a stunning series behind her titled, Silver Linings, which represented the roller coaster of a year 2020 has brought us all. "I think there really is a silver lining to this time," Kelly stated as we casually chatted. Kelly's warm, relatable, and approachable manner set the tone for my visit.
Blue Gallery proudly hosts a number of rotating artists each year. "We love our artists as much as we love our collectors," boasted Kelly. The costs of their works represent a wide range of investments levels, and this is intentionally done to encourage the understanding that art is for everyone.
When investing in fine art, Kelly encouraged me to do my research and to truly follow my heart. "Look for inspiration in design books or magazines to see how others have styled a space similar to yours," encouraged Kelly.  "Following your heart when you really love a piece will ensure you don't suffer from the misery of missing 'the piece that got away.'"
One of my favorite tiers to Blue Gallery is the virtual art installation service that will allow me to submit a photo of a space I am looking to fill. They will curate a collection of options so I can visualize the space to see the art come to life.
If your art heart is feeling inspired, Blue Gallery offers private appointments during the week and is open to the public on the weekends.
---
Also featured in the October 17, 2020 issue of The Independent
Photo Credit: Bailey Pianalto Photography
By Kelsey Potts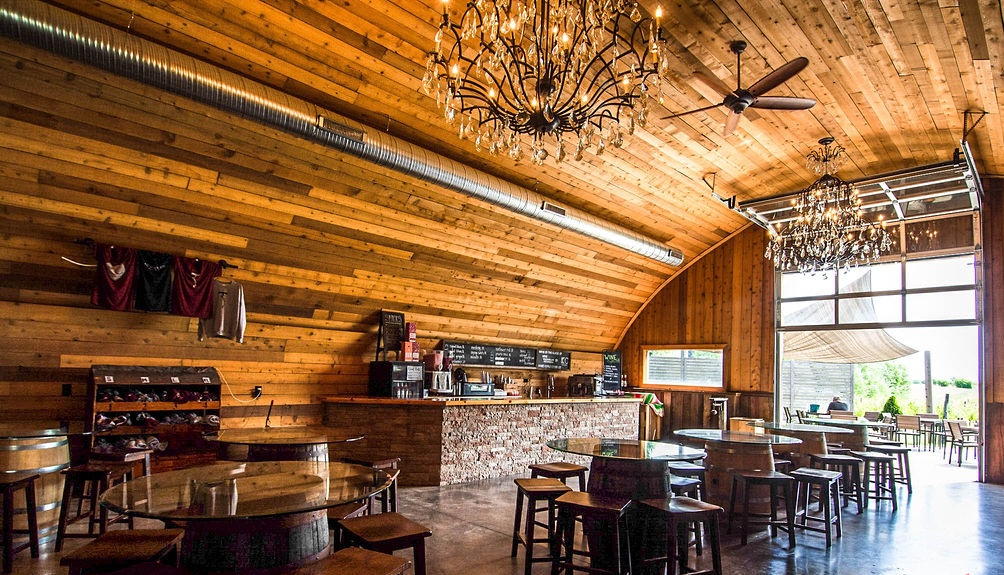 We recently returned from a fabulous trip to Napa Valley where we sipped wine and soaked up the sunshine while learning to appreciate the art of winemaking. We listened to…
Another piece to the perfect day is having guests come from near and far to celebrate the love of two people they care about. Whether you're thanking guests when they…
Wedding season is back, and it is better than ever! The celebrations are elevated, and the guests are elated to be part of the party. With so much love and…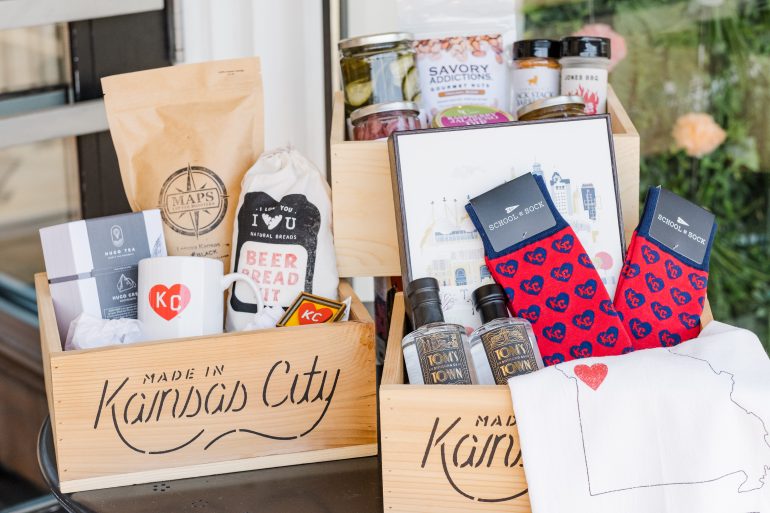 My favorite part of my wedding was having my absolute favorite people around me for an entire day. It really is a rare treat to have the most important people…