Homegrown – Home For The Holidays: Designing A Warm And Welcoming Tablescape With Local Favorites
As long as I can remember, I've always had a hosting heart that loves to entertain and be with friends. It's something that is effortless for me, and welcoming friends and family into our home is truly a joy. For me, entertaining does not take one specific form, it's more of what I, as the host, need in my life. Sometimes it's a fancy dinner party with a perfectly planned guest list, and sometimes it's a pizza and beer night with a house full of kids and chaos.
Whether you're a host or a houseguest this holiday season, gathering around the table is an experience that can be easily elevated with the right party plan. Party planning is all in the design and details that are simply thoughtful. I have deconstructed the design of my Home For the Holidays Party with a warm and welcoming table and a little love from local.
Friends And Family
Before I pick what will top my table, I first select my guest list and imagine the vibe with that crew as inspiration. There's a difference between an intimate dinner party and a pop-the-bubbly bash. This year has taught me that small but mighty gatherings are just good for the soul.
For dinner parties, I like to keep the invite list to 10 or less. This allows for one table in one room. Luckily, our family is local and small, so this holiday gathering is easy to keep festive and fun.
Flow
As a host and as a guest, I never want to feel rushed or ruled by an agenda. The purpose of these gatherings is to relax and enjoy each other. However, simply having a soft flow in mind helps keep the people moving, the drinks clinking, and the food fueling. I like to welcome our guests with a signature cocktail when they arrive. This allows them to loosen up and keeps the bar area in our kitchen from getting crowded.
I like to premix a batch of holiday cocktails for a crowd from local favorite J. Rieger Whiskey. A Miracle Manhattan is the perfect palette preview of the rest for the evening.
Food
While catering food is by far the easiest on me, in this season of life my husband and I are really enjoy cooking for a crowd at home. One of my favorite local entertaining icons to mimic is Jenny Hobick of JSH Home Essentials. JSH Home Essentials is located in the corner of The Westwood Shops. Jenny is as kind as she is creative and offers tips and tricks for hosting and cozy home décor. Jenny shared, "a simplified menu is the way to go, often times a multi-course meal leads guests to overindulge and be uncomfortable for the rest of the evening."
This is such a good reminder that a menu does not have to be over the top with multiple layers, a simple meal can give your guests an extravagant experience.
Fluff
Once I've picked my people, imagined the flow, and set the menu, the first step to designing my table is picking the color scheme. I have a closet full of linens, party décor, table trinkets, and festive fluff I've hoarded during the years.
Recently, I did some holiday shopping at JSH Home Essentials, and I fell in love with a moss green, berry, and pops of coral runner. This was the perfect starter for the inspiration of the rest of my table. The runner and berry napkins to match are a great investment since I can use them year after year for multiple cooler weather temperatures.
I prefer a runner over a full tablecloth because I like to admire the beauty of our locally-handcrafted table by Unruh. Our table is the center of many gatherings, and it is the beauty base to my table designs.
My china was given to me by my mom. She picked it out years ago, and I am so glad she did. The navy and gold details are timeless and pair perfectly with any color combination. I picked up some gold ribbon from JSH and tied the napkins together with a gift tag to be repurposed as a place card. Pro tip: I snip some greenery off a tree to add for an instant Martha Stewart moment.
Flowers
By far the easiest way to bring life to my table is to add in fresh flowers. If fluff is not for you, the power of a flower will be a beautiful base for your design. I worked with Trapp and Company to create a statement centerpiece that pulls in colors from the linens and is intentionally season-inspired. Trapp and Company can make my bloom dreams come true with even the slightest direction.
A low centerpiece allows for less distraction and more conversation between guests. Trapp and Company carries a variety of votives and candlesticks that I clustered together for a candlelight ambiance. I've tested every holiday candle I can find, and the one that brings the most mingle and jingle to the table is the Thymes Frasier Fir.
The holiday season is not a date, it's a state of mind – and it's the most wonderful time of the year! A beautiful table shows my guests they are not an afterthought, and, that their presence is the true present this year.
---
Miracle Manhattan
• 2 ounces Cranberry/Orange/Clove Infused Rieger's KC Whiskey
• 1 ounce  Sweet Vermouth
• 3-4 Dashes Bitter Truth Decanter Bitters
• Combine all ingredients in mixing glass with ice and stir until well chilled.
• Strain over large cube in rocks glass.
• Garnish with Luxardo cherry.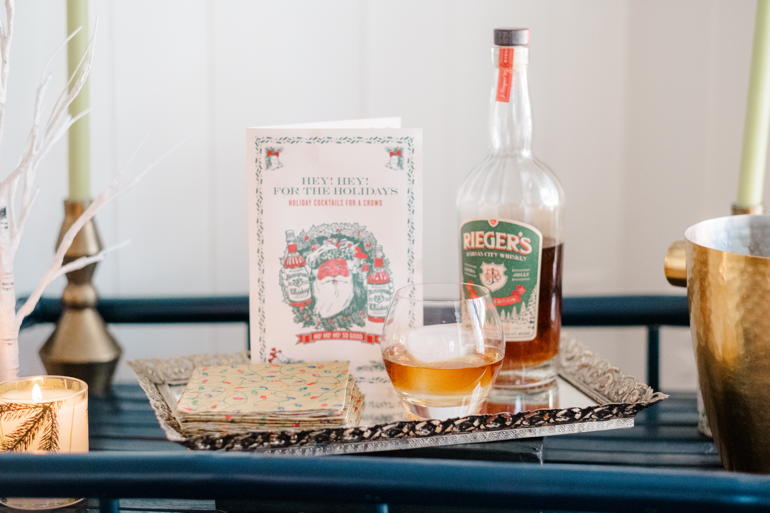 ---
Also featured in the December 19, 2020 issue of The Independent
Photo Credit: Bailey Pianalto Photography
By Kelsey Potts
I remember when I was pregnant with my first child, people would warn me that our dogs would absolutely move down the love line. As a lifelong animal lover, I…
I can Harry Houdini our home and my life to trick anyone into thinking I've got it together.  Spilled milk? Throw a blanket over it! Kids toys? Toss them downstairs.…
For most of my adult career, I've worked from home. I hopped on the home office train in the year 2014 B.C. – "before children," and "before COVID." Working from…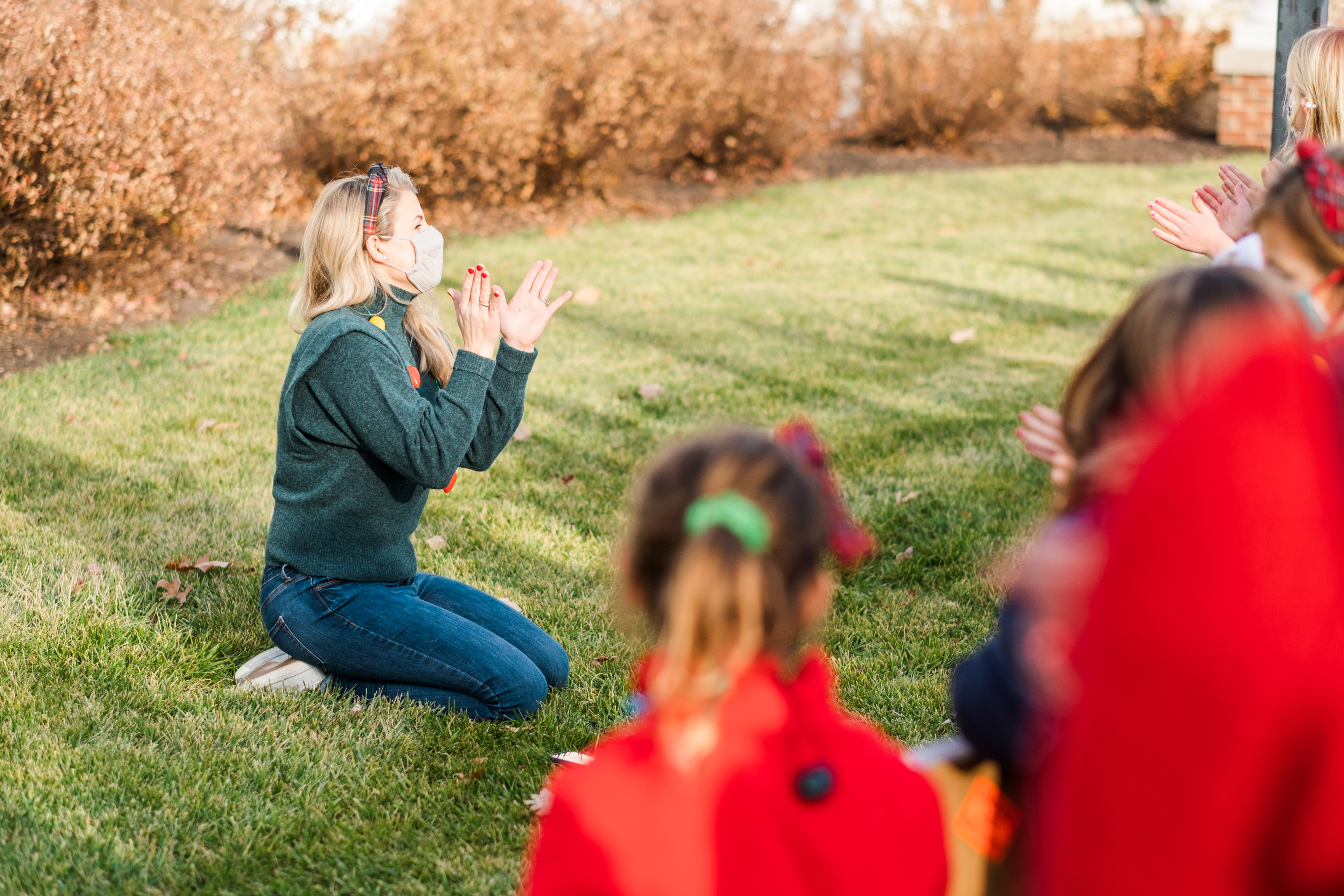 The week before Christmas, a few families decided to kick off the holly jolly week by taking our kids to see The Grinch. My daughter, who is three, had only…