Homegrown – It's A Wrap: Cozy And Classy For Cooler Temps
From sunshine to snow, we have seen it all this Fall. Mother Nature is just as lost as humanity, and her vibe is completely on brand with 2020. With the weather rumbling and rolling its way through this season, I've found it challenging to keep my daily dress consistent. Working from home and a slowed down social life has led me to find the magical medium of cozy meets chic.
I have a new found love for elevated loungewear, comfortable sweaters, and purchasing pairings that will take me from out on the town to winding down. I chatted with people from two of Our Town's fabulous boutiques for a little insight on staying warm and looking my best during cooler temps.
Lady Bye In Brookside
Located in the heart of the historic Brookside Shops, Lady Bye is fierce and feminine with a window not to be missed. It sports a meaningful business name that combines iconic images of women such as Princess Diana and Jackie O.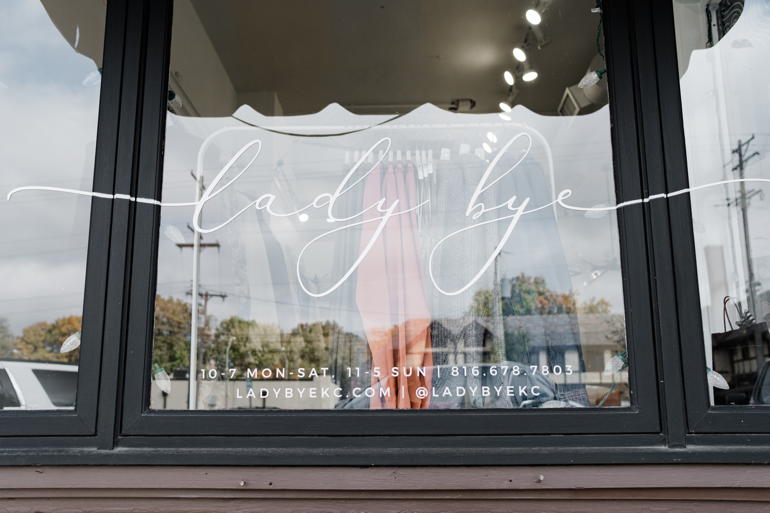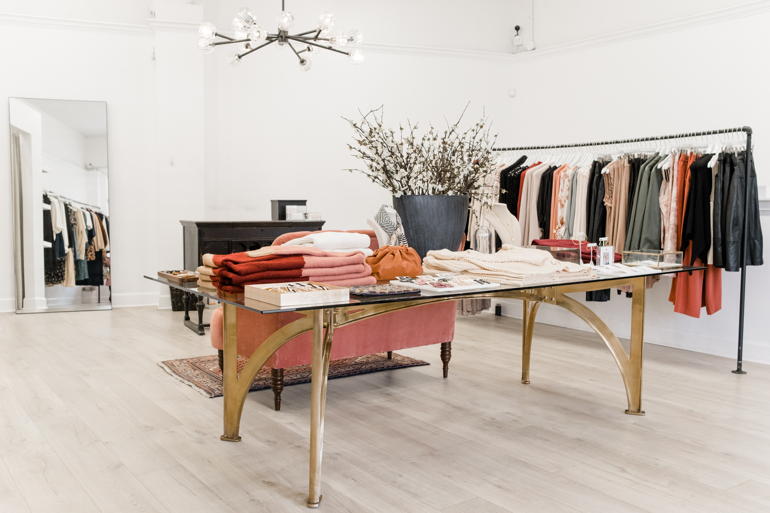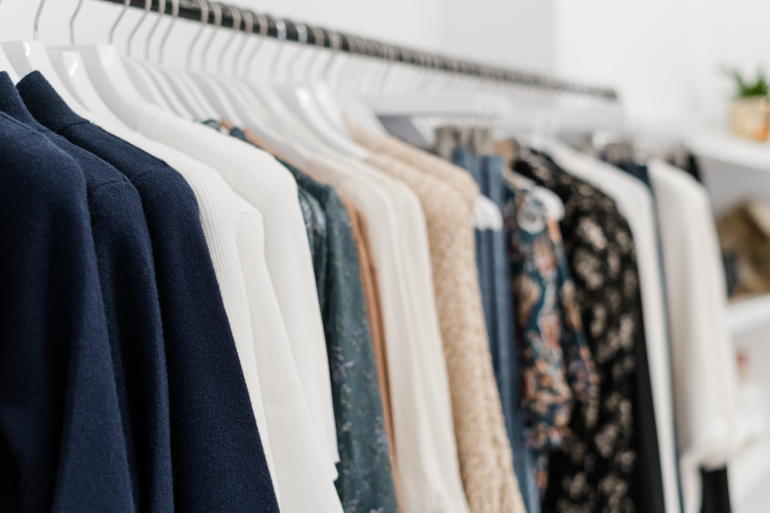 "Our mission is to meet every woman wherever they are in life," said Store Manager Erin Kelley. Lady Bye opened in January of 2018, after feeling the love from the success of its sister store, Coco. While both stores share a passion for dressing the everyday woman, Lady Bye trends more to a sophisticated and crisp style. With the challenges of 2020, Lady Bye has pivoted its inventory to more functional everyday wear, while still keeping its roots firmly planted in a polished look.
"We really offer a balance of looking good and feeling good! You can still look put together while dressing comfortably," Erin said. Erin suggests finding a piece that can be paired with jeans or loungewear. "Layering looks such as scarfs, wraps, and capes can take you from the office to a girls' night out, while keeping comfort in mind," added Erin.
As I browsed the racks of perfectly color coordinated looks, my eyes kept coming back to the velour matching lounge suits. A matching set is the perfect solution for my on-the-go life while still looking put together. I like to pair my simple style with earrings and an everyday sneaker. At Lady Bye, it is a priority to offer a variety of styles and sizes. From size XS to 3X, there is something soft and sophisticated waiting for everyone.
Clairvaux In Fairway
Say hello to the new gal on the block! Clairvaux opened its doors in September of 2020 in the Fairway Shops. Clairvaux offers a curated collection of designer lines from around the world. Owner Joni Johnson has years of experience with other luxury lines, but followed her passion to open her own store and bring Kansas City a twist on traditional.
Clairvaux took shopping from stale to social by making my visit an experience. The ambiance is funky and fun, and the crew behind the counter was warm and welcoming. From the moment I was greeted by the oversized floral arch, I felt alive and ready to look around.
The collection at Clairvaux is one-of-a-kind, a selection of style that was missing from the Midwest. Joni filtered through fashion from around the world to bring a global and California cool vibe to Our Town. "You'll find all price ranges here. You may find a vintage tee paired next to a luxury designer jacket," said Joni.
As a busy mom herself, Joni knows the importance of keeping fashion functional for all stages of the day. "Live well, dress well," is the heart of Clairvaux. Combining classy and casual gave me the spice of style I needed to put my best fashion foot forward.
"I always remind people to invest in the less is more approach. If you love a piece, think of ways you can wear it over and over, season after season," added Joni. She walked me through lounge looks, and I was introduced to my first "shacket."A shacket is a shirt meets jacket, and it's exactly what my closet needed. The looks curated at Clairvaux inspired me to see how cozy meets confident in ways I may not have thought I could pull off.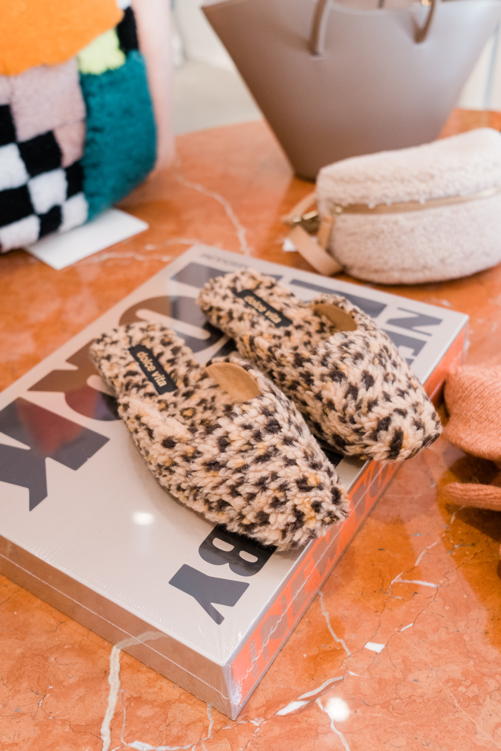 "Texture is everything! Pick pieces that not only look good, but feel good on your body," said Joni. Clairvaux helped me to see that a colorful scarf or a soft shirt to layer under a detailed chunky sweater is an effortless, yet styled look.
Dress to impress has evolved and I'm here for it. We live in a world where comfort is key, but style is cool and uniquely you. There's no reason we can't live both to the fullest. This holiday season, shop local and pop in to your favorite boutiques to find your fashion.
Also featured in the November 28, 2020 issue of The Indpendent
Photo Credit: Bailey Pianalto Photography
By Kelsey Potts
I remember when I was pregnant with my first child, people would warn me that our dogs would absolutely move down the love line. As a lifelong animal lover, I…
I can Harry Houdini our home and my life to trick anyone into thinking I've got it together.  Spilled milk? Throw a blanket over it! Kids toys? Toss them downstairs.…
For most of my adult career, I've worked from home. I hopped on the home office train in the year 2014 B.C. – "before children," and "before COVID." Working from…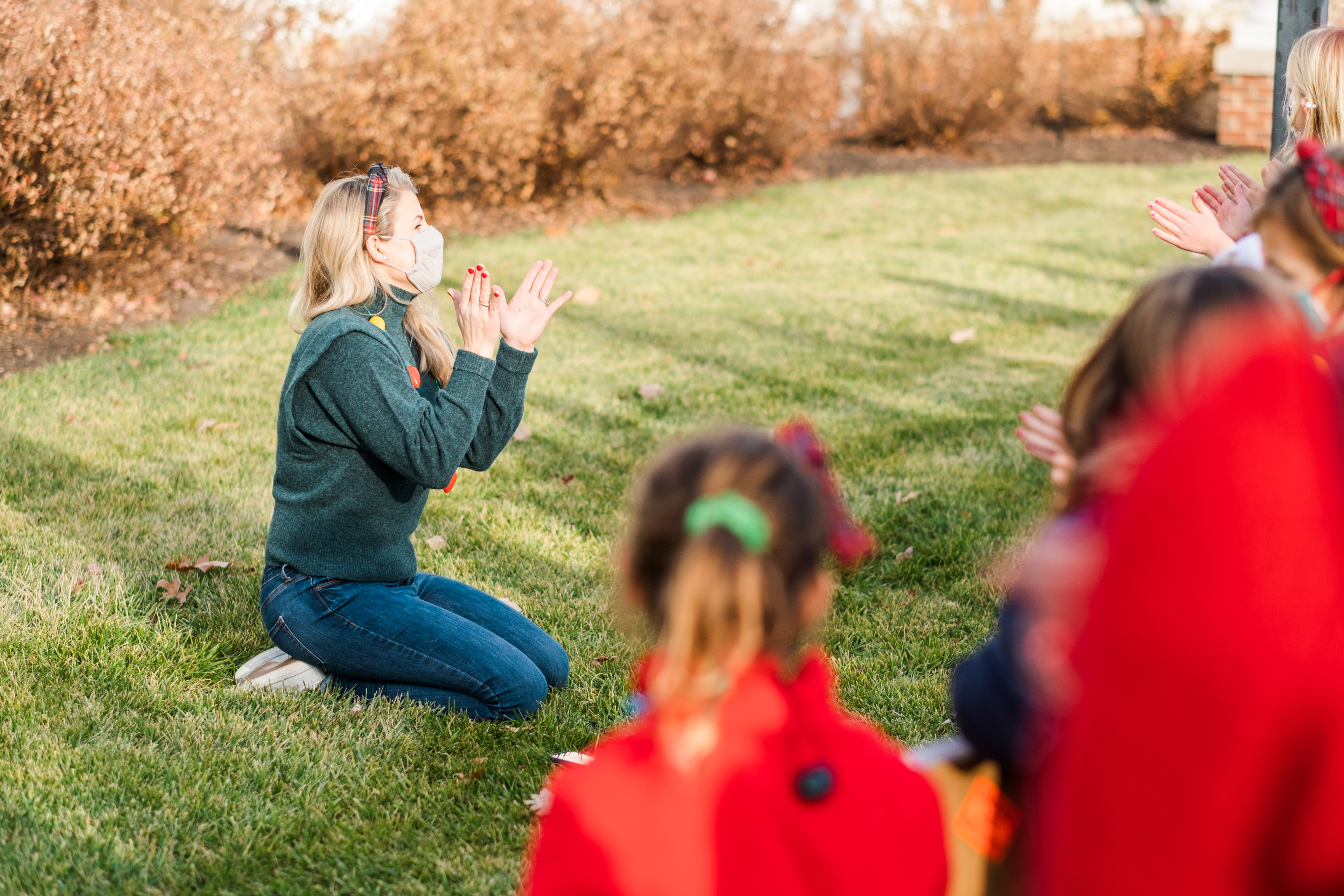 The week before Christmas, a few families decided to kick off the holly jolly week by taking our kids to see The Grinch. My daughter, who is three, had only…