Homegrown – Modern Monograms
By the time I left for college, I owned enough monogrammed items to be considered a walking Vera Bradley ad. I had my monogram on my bath towels, my makeup bag, and even a large Pi Beta Phi name sticker on my Jeep. Today, I can proudly say that although I no longer spotlight my sisterhood on my vehicle, I still do adore a styled and classic monogram.
Just like my style and taste, monogramming has also evolved from a simple symbol marking to a true designed monogrammed motif. Dating back to ancient times, the Greeks first used monograms to mark city initials on coins as a way to authenticate currency.
In recent years, modern monogramming has taken flight and become an individualized and intentionally-designed embellishment. It is an embellishment that goes beyond the block letters to more of a color coordinated script or hand designed heirloom. Behind today's monograms is a styled strategy, thoughtful design, and handcrafted care. I talked with the owners of two of Our Town's businesses who believe that a monogram is anything but monotone.
Mere Fille Designs
When I walked into the home studio of Mere Fille Designs, I was greeted with warm smiles and bubbly chatter from the darling mother-daughter duo who own the company. Mere Fille, which means "mother daughter" in French, is the perfect and sophisticated business name for locals Lynne Elder and Ashley Elder Stout. The two have always shared a deep passion for all things design, and they saw a void in the monogram market here in the Midwest.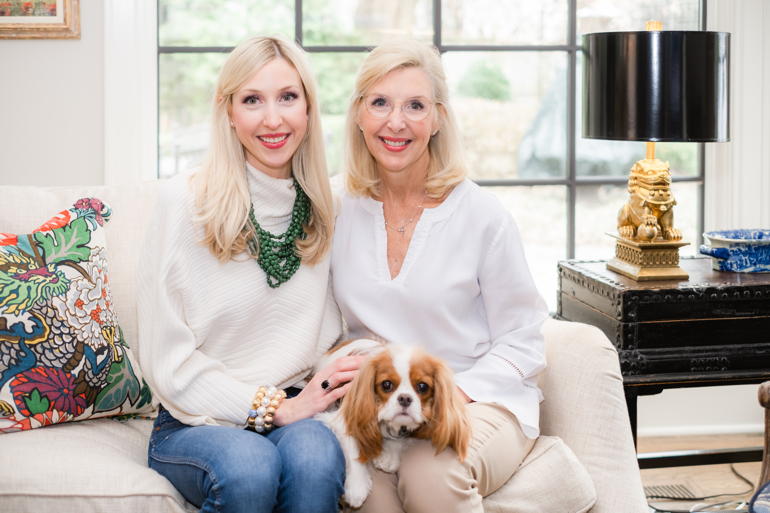 \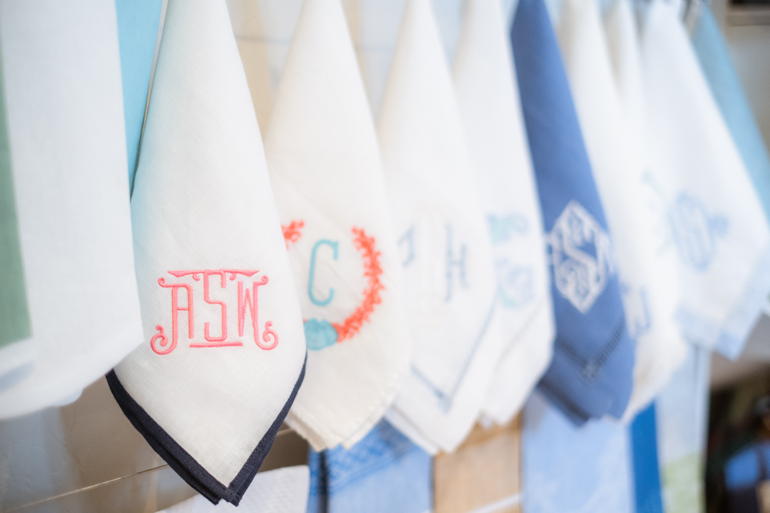 There are a handful of places around Town that offer a monogrammed quick stitch, however, the personalization to perfection and detailed designs were lacking. "I was finding these amazing designed monograms that I wanted for my own daughters, but all the businesses I was inspired by were located in Texas or Georgia," said Ashley. Ashley was 38 weeks pregnant with her second daughter when she and her mom decided to go for it and follow their passion, build a brand, and bring that southern charm to the Midwest.
Monograms alone are classic and timeless. However, the look of incorporating designs to match fabrics, wallpapers, linens, and clothing is the magically-modern touch. "We work really closely with our clients to get to know them to ensure the embellishment represents them or the gift recipient. We ask our clients to bring in fabric or wallpaper samples so we can match every decorative detail," said Lynne.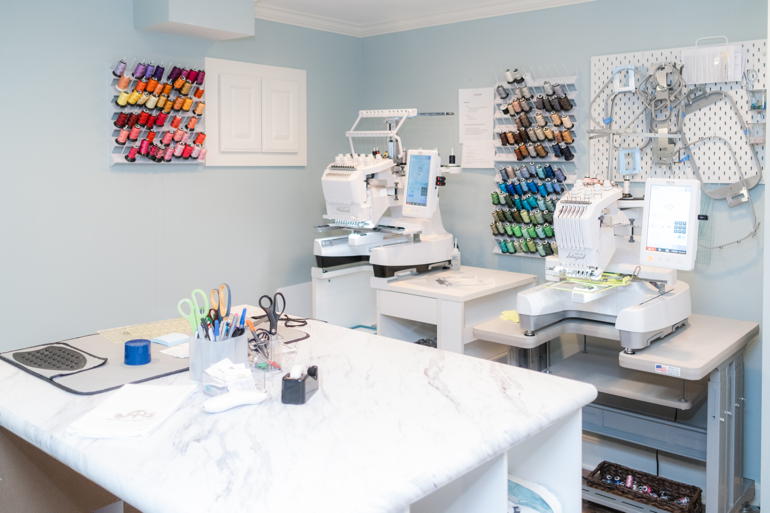 From there, the design process begins by picking a styled script, coordinated color, and added character to the final monogram. The initial design is done digitally and approved by the client before going to press. Just like the design styles are endless, so are the items that can be personalized. "We see an even split between clients purchasing for themselves or their family, and gifting to someone else," said Lynne. From hand towels, to cozy pajamas, to tissue boxes, and cocktail napkins, there's something for every season of life.
For a dose of design, follow @merefilledesign on Instagram.
KC Needlepoint
Polly Kramer and Carol Crowe opened KC Needlepoint in 2015 after being connected by a fellow shop owner in St. Louis. Once strangers and now business partners, they share a passion for modernizing and growing the needlepoint community in Our Town.
During the last five years, Polly and Carol have seen the needlepoint community grow and the hobby evolve into a passion project for all ages. "It's truly an art for both the canvas designer and the cross stitcher. We are very lucky to have such talented artists who hand paint creative designs to our canvas," said Carol.
Many of the designs leave space for a monogram to be painted on the final canvas. Whether it is an ornament, footstool, picture frame, or even a custom dog collar, if there's a will, there's a way to monogram. Monogramming does not have to stay within the rules of including initials, you can add customization or character to any needlepoint. A personalized dog portrait or photo of a first home can be transferred by an artist to canvas to stitch.
I continue to see more cross stitch embroideries take form in all different designs, from pillows and paintings to wearables and wallets. It's the perfect personalized touch to complete a room or customize an outfit. KC Needlepoint is encouraging its customers to finish 20 projects in 2020. "Many of our customers stitch for themselves, but it's just as common to gift a custom needlepoint. The final product is something to be proud of and it's a unique gift that was clearly made with love," said Polly.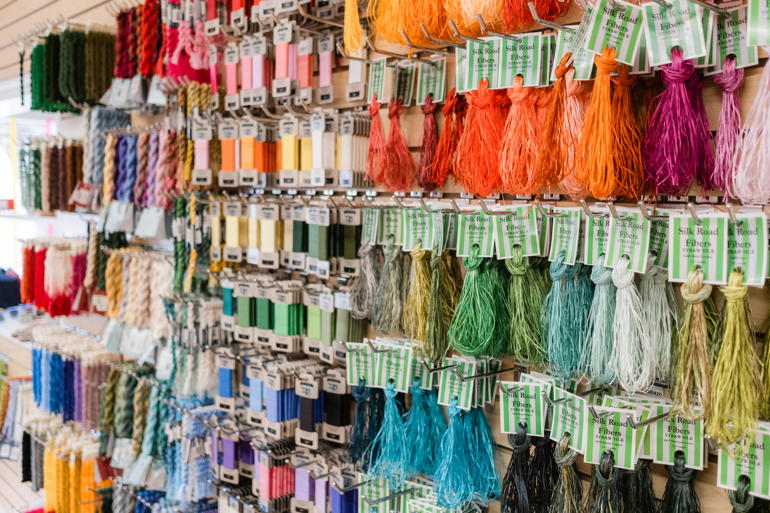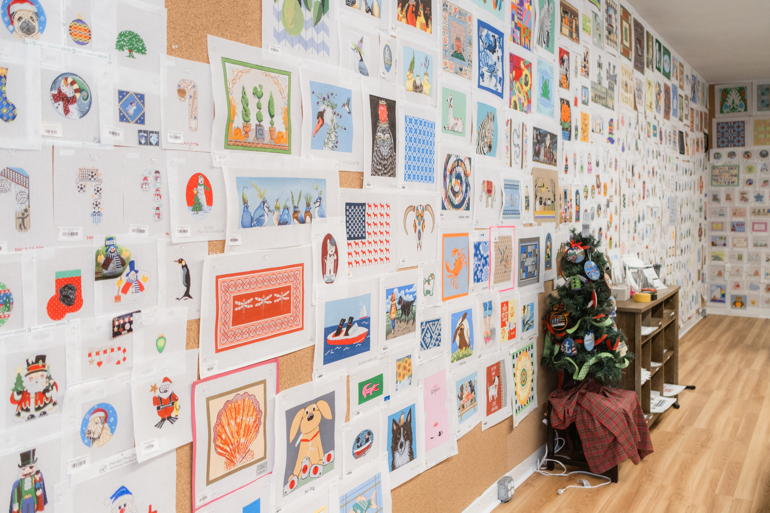 KC Needlepoint hosts monthly trunk shows featuring one of its many talented artists. If you are inspired to pick up the pin, visit kcneedlepoint.com for a list of workshops and open stitch dates that welcome all levels looking to learn or master their skill.
Also featured in the May 2, 2020 issue of The Independent
Photo Credit: Bailey Pianalto Photography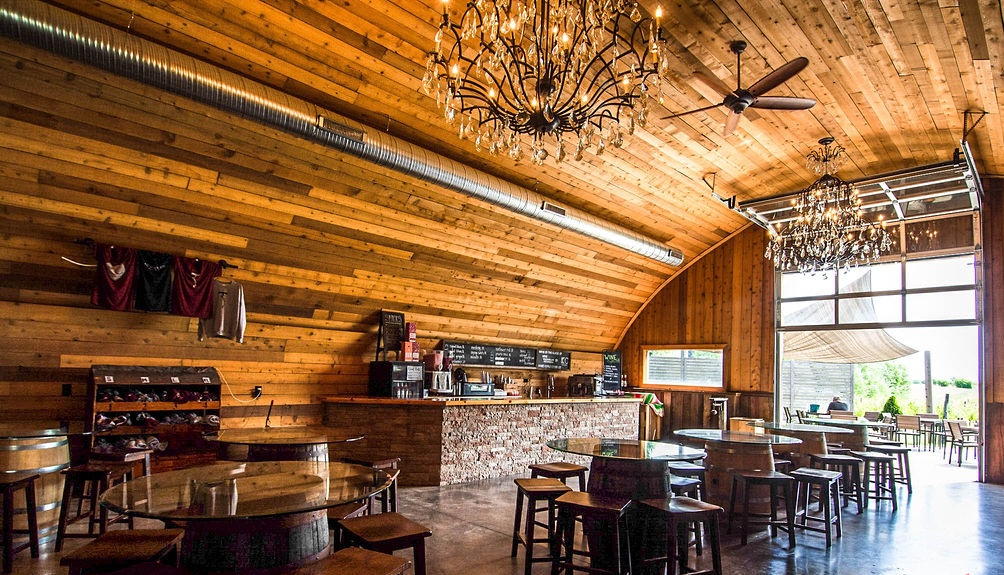 We recently returned from a fabulous trip to Napa Valley where we sipped wine and soaked up the sunshine while learning to appreciate the art of winemaking. We listened to…
Another piece to the perfect day is having guests come from near and far to celebrate the love of two people they care about. Whether you're thanking guests when they…
Wedding season is back, and it is better than ever! The celebrations are elevated, and the guests are elated to be part of the party. With so much love and…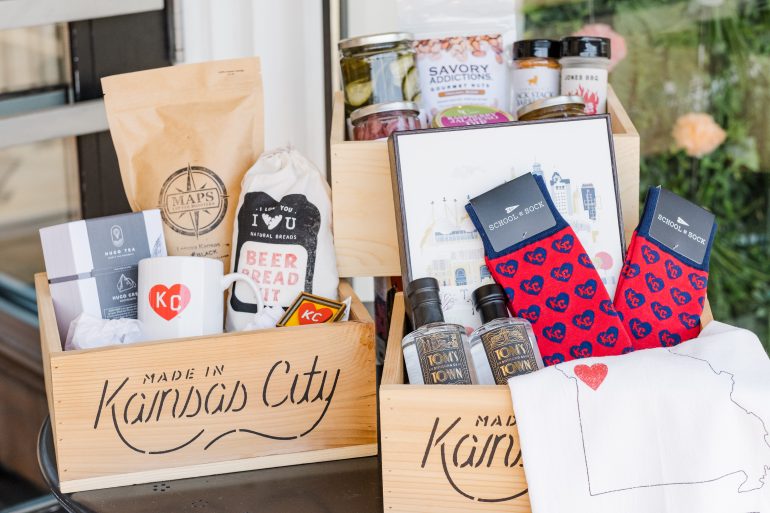 My favorite part of my wedding was having my absolute favorite people around me for an entire day. It really is a rare treat to have the most important people…